I'm not arguing that these are the twin pillars of civilization or anything.
Just pointing out that there is a surreal alliance between the two that has been taking place for years in a local abandoned brewery.
The old Pabst Brewery in Los Angeles that I drive by at least once a week is billed as the world's largest artists' colony and has been housing working artists since 1982. A peek into the artists' live/work lofts and sale of their work is held every spring and fall.
One of the great, free, looky-loo adventures to be had in Los Angeles, held again this past weekend.
Pabst is one of the iconic 19th century German-American brewing dynasties along with Miller, Schlitz, Busch.
(Anyone else watching Ken Burns' documentary Prohibition? Part 2 airs tonight.)
An aerial photo of the Brewery from an old 2008 invite.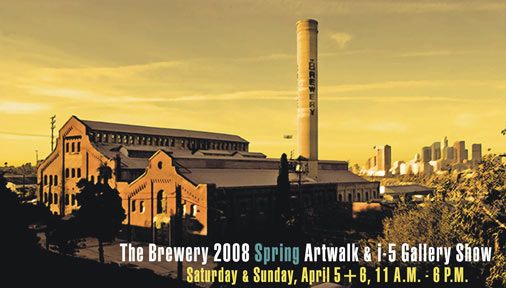 What's really fascinating to me is what the artists do with the little outdoor spaces just outside their studios.
All manner of detritus is dragooned into the making of these private gardens. A privacy screen of soup cans.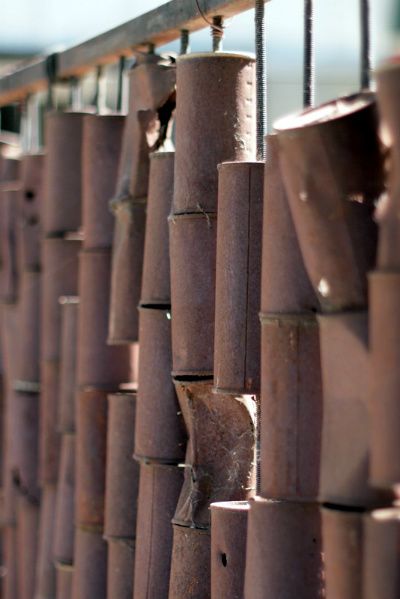 Succulents are clearly the artists' plant of choice. Sculptural plus sturdy enough to ride out prolonged bouts of inattention when the muse calls.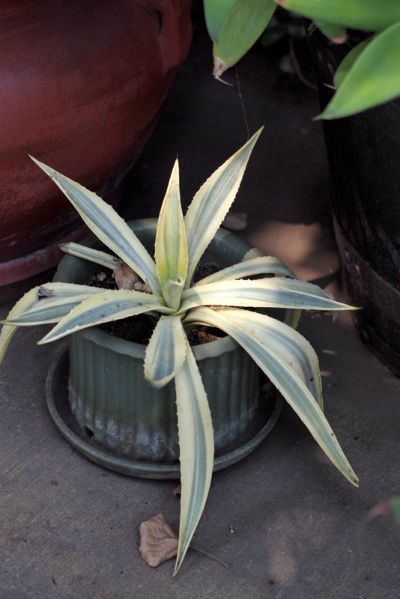 Though there are exceptions. Wooly pockets and florist's cyclamen. Rosemary too.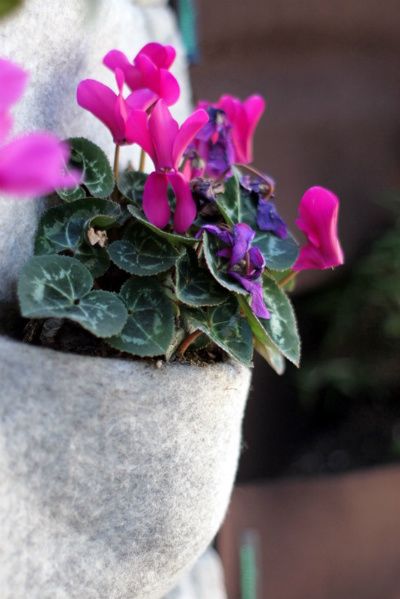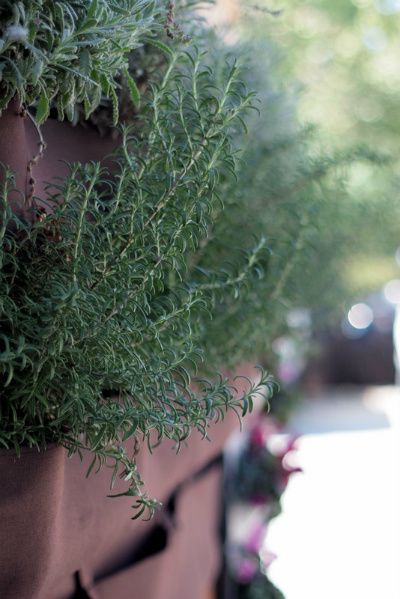 A meeting of disarmament specialists.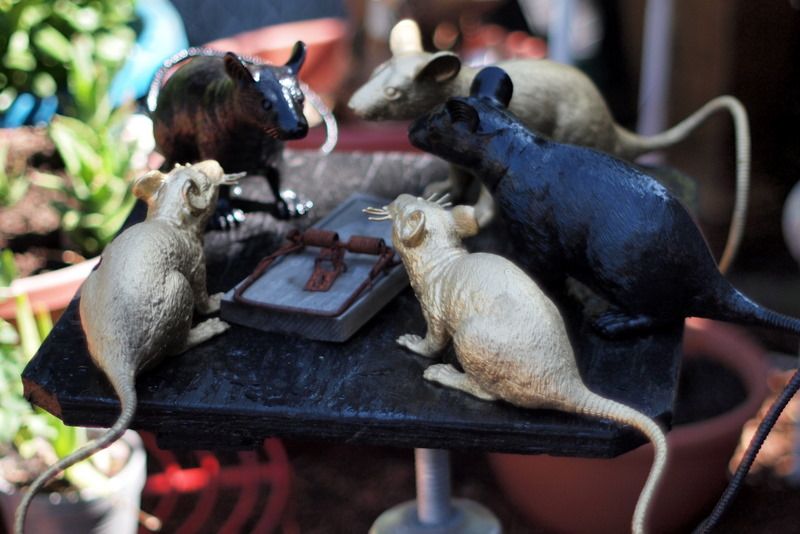 Kids had a tough time keeping their hands off the creations, like these broken eggshells spiked with jacaranda seeds, props in a fanciful narrative.
Free admission, free parking, free inspiration. You can sign up for email ArtWalk notifications here.