"Captain, your ship is salvage!" Possibly the most chilling words any ship's captain will ever hear. Maritime law dating back to Byzantine times allows a ship and its cargo to be claimed by anyone, acting voluntarily (not in an official capacity), who rescues a disabled ship from serious peril from which the vessel or property could not have been rescued without such assistance. The laws of salvage will be dusted off and scrutinized to clarify the horrific event now unfolding in the aftermath of a Chinese coal freighter running off course over 40 miles and slamming full speed into Australia's Great Barrier Reef.
Must be why I have salvage on my mind today. Well, that disaster and the recent San Francisco Flower & Garden show, where salvage was a big star.
The Garden Route Company's prize-winning garden "Re-Generation The World Without Us" has provided a possible solution to my currently trellis-less grape vine: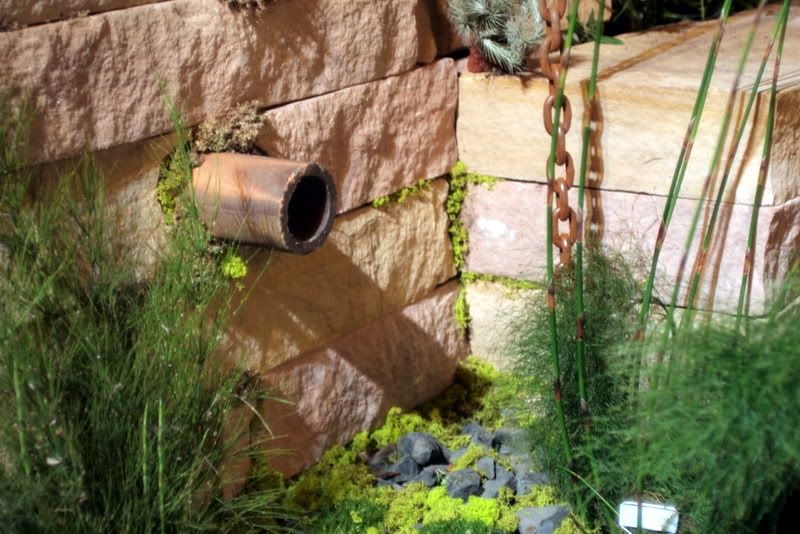 The grape vine needs trellising to reach the top of the pergola. When the trellis is in place, I can't see the garden beyond the grape vine. Some years I like this sense of enclosure, but this year I want to try something new. I'm thinking lengths of chain hung from the pergola might be the answer. The grape vines clamber up the chains but won't obscure the view of the garden beyond. The vine is leafing out and won't wait for a trellis much longer. I'm excited to find out if the rusted chain and grape leaf have anything interesting to say to each other.
The use of salvage at the SF garden show was tied to themes of repurposing, recyling, and as a reminder that although it is our dreams that give raw materials shape and purpose, cut stone and forged steel will outlive us and become infused with new dreams. It is this latter use of salvage that brings such pathos to a garden. The bilge pump of a ship scuttled long ago now cradles a votive candle:
San Francisco has an excellent salvage yard, Building REsources, which we paid a visit the week of the show. They tumble glass and old pottery on site, so buying in bulk from them if you can haul it away is ideal.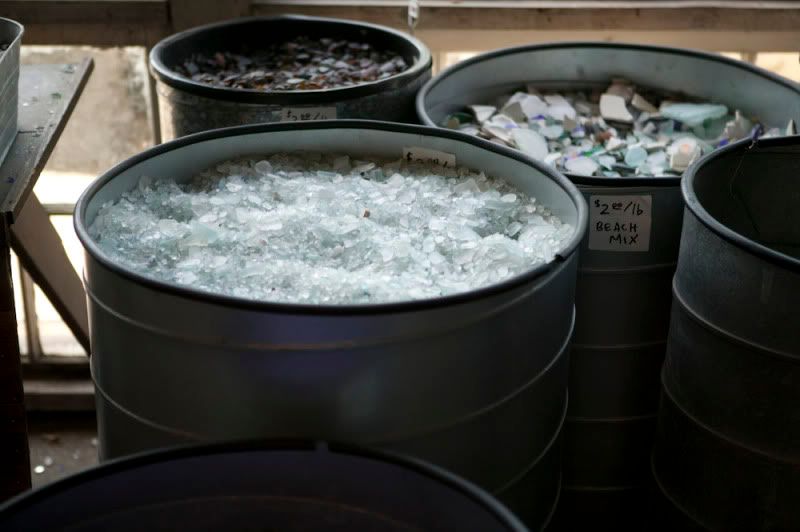 I didn't bring home any tumbled glass this trip. What really floats my boat are the discarded cuts of marble and stone that make wonderful table tops.
The shape, color, and texture of salvage will draw your eye, but the layers of history and half-remembered story will feed your garden's soul and set it dreaming.