Growing quietly last October
And startling me yesterday by erupting with these tiny, starry blooms.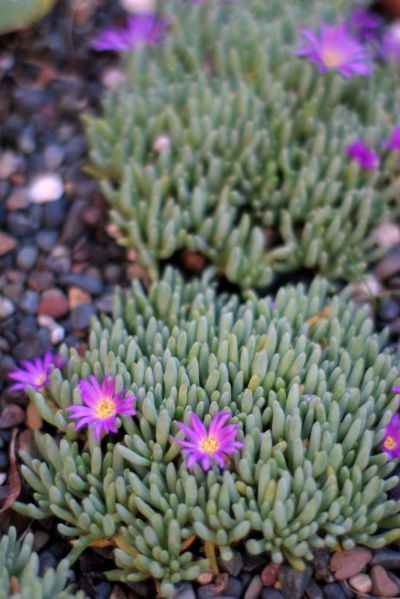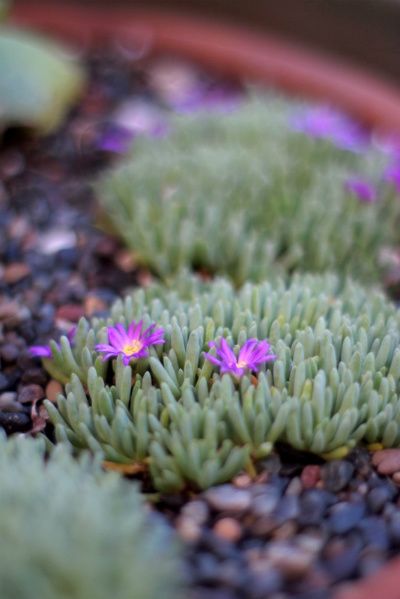 The flower buds go unnoticed until bloom, buried deep like sea anemones. Along with Tufted Iceplant, another of its common names is Sea Anemone Iceplant, a diminutive cushion from South Africa that doesn't favor the bone-dry conditions one usually associates with succulents. Comes from winter rainfall, alpine regions, preferring free-draining, gravelly soil with steady moisture. Pot culture suits it well. High Country Gardens has it hardy to zone 5. Mine are from Cottage Gardens of Petaluma, California (no mail order).
What a cutie.