Chinese Foxglove, Rehmannia elata, a robust, easy plant for Southern California, full sun/light shade, zones 9-10. About 2-3 feet in height.
Hated the mauvey color of the species, which sounds so petty, I know. This is the variety 'Snow Glow.' The spotted throats show up nicely against the creamy background.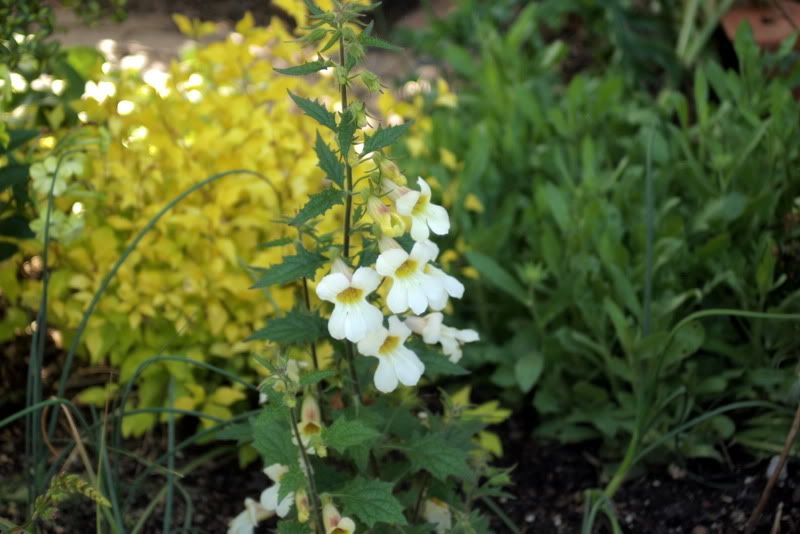 I found this white selection at Flora Grubbs Gardens in San Francisco a few weeks ago.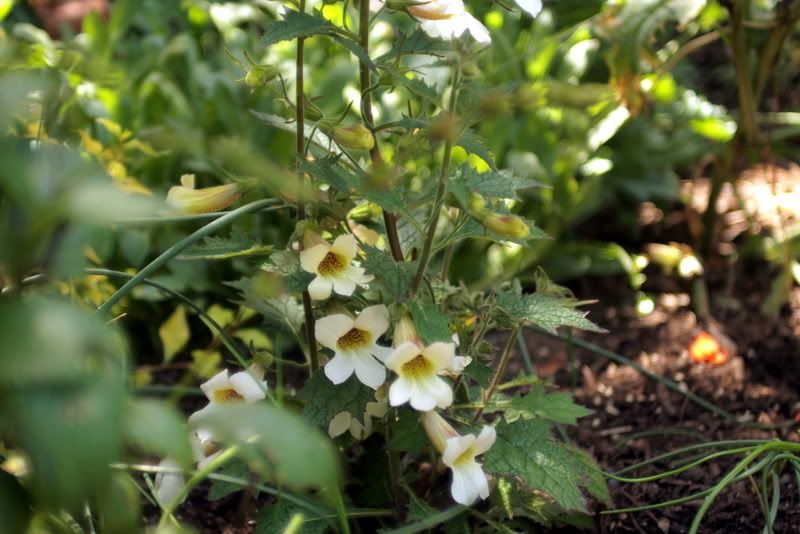 Back in love with rehmannia.