"Design gem by artist/architect homeowners; live, work, home studio & gardens. Architect: Molly Reid Studio. Garden Dry Design & Cliff Garten Studio."
Blurbs like these on a one-page map were the only guides to selecting which homes and gardens to tour among the 32 on offer. Any gardens described as "minimalist," "simple" or "zen," or worse yet, "simple and zen" were scratched off the list. And who knows? Maybe we missed some simple, zen gems. Because the garden at No. 9 on the tour was both simple and minimalist, a tidy space for entertaining and relaxation nestled between the house and studio.
Corrugated steel-clad studio, wisteria arbor, decks, raised beds for vegetables, lawn.
I'd have taken it all in with one appreciative glance, pivoted, and headed for the next stop on the tour, if not for the interior of the house.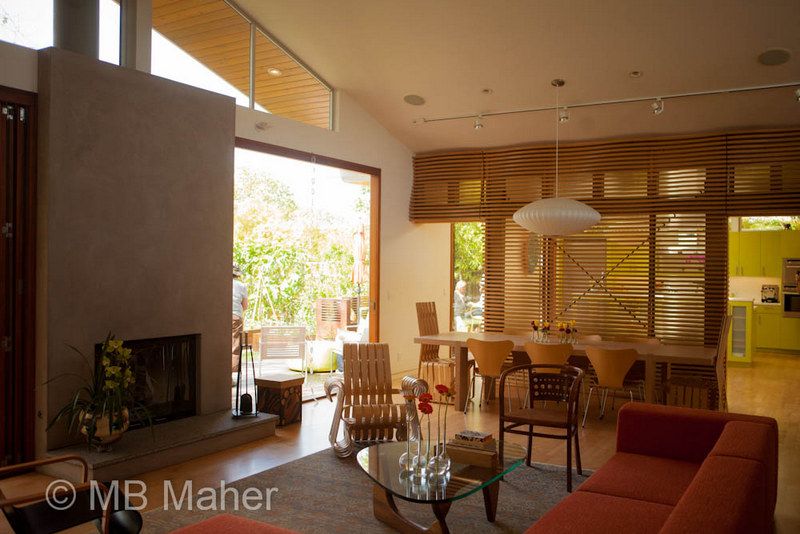 And the undulating room divider built by owner Cliff Garten of plywood and maple veneer.
Oh, amber waves!
And the chairs! Two High Sticking chairs by Frank Gehry head either end of the dining table.
For a devoted fan of chairs, this was a seriously heady encounter.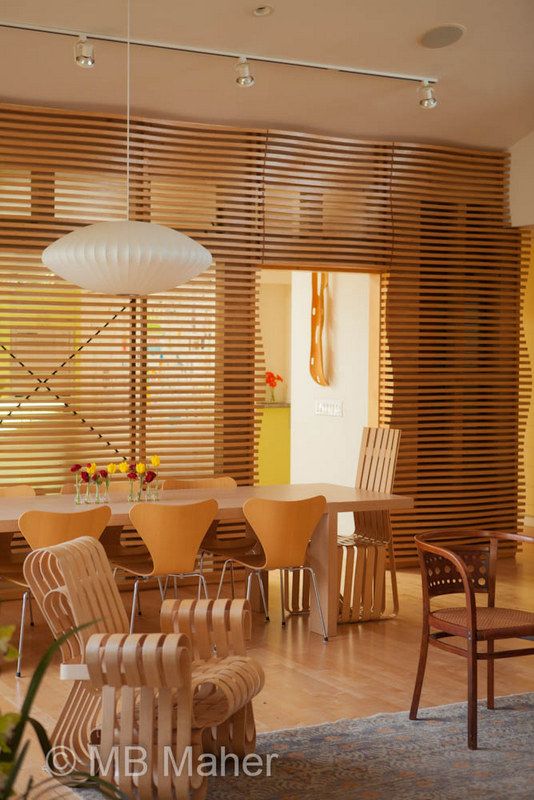 I don't often get the chance to gawk at a Frank Gehry Power Play chair.
At least we have an appreciation for hockey in common, Mr. Gehry (Go, LA Kings!)
I'm guessing this stunner is an Otto Wagner.
The blonde-on-blonde, goldeny tones of wood in the dining area turn sherbert on the other side of the screen with lime-green kitchen cabinets and multi-colored Arne Jacobsen chairs.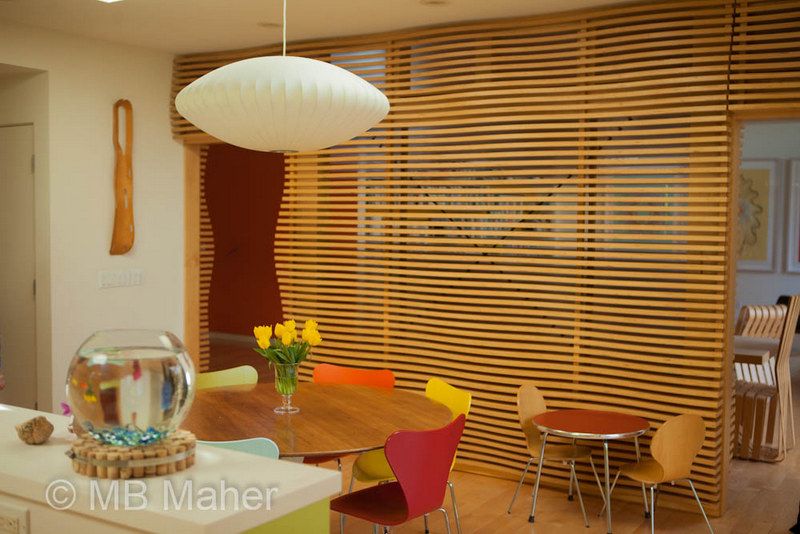 More light play. Linked optician lenses to sparkle up a meal.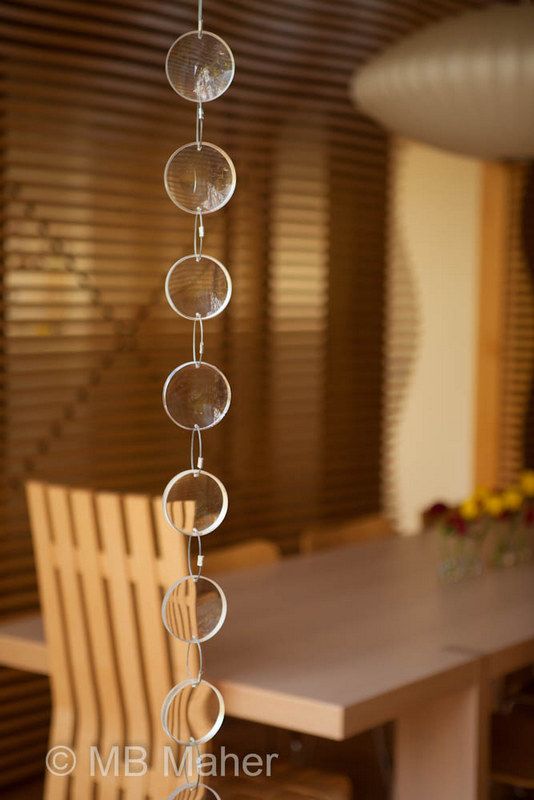 Out back, across the garden, to the studio.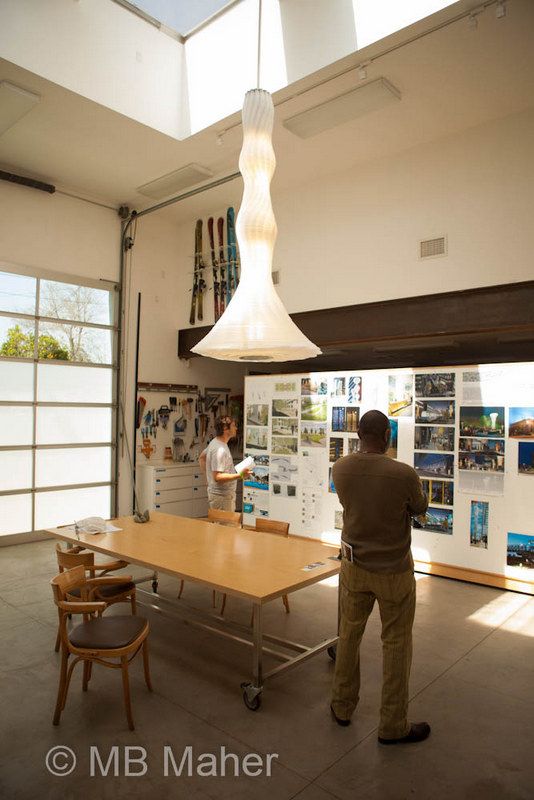 But it's well past time we move on to other houses and gardens on the tour.
In the immortal words of John Belushi, "You don't have to go home, but you can't stay here."
Finishing the tour of No. 9 with scarlet ranunculus and yellow tulips.
Photos not bearing photographer MB Maher's watermark were taken by me.