A simple garden with acres of sky.

Fearing I had carelessly brought in more white flowers than is sensible, it turns out it wasn't much of a white-out after all, except maybe with the camera.
For me, it'd be impossible to photograph this diascia without the euphorbia leaning in. Probably the white diascia 'Ice Cracker'. The euphorbia is 'Ascot Rainbow':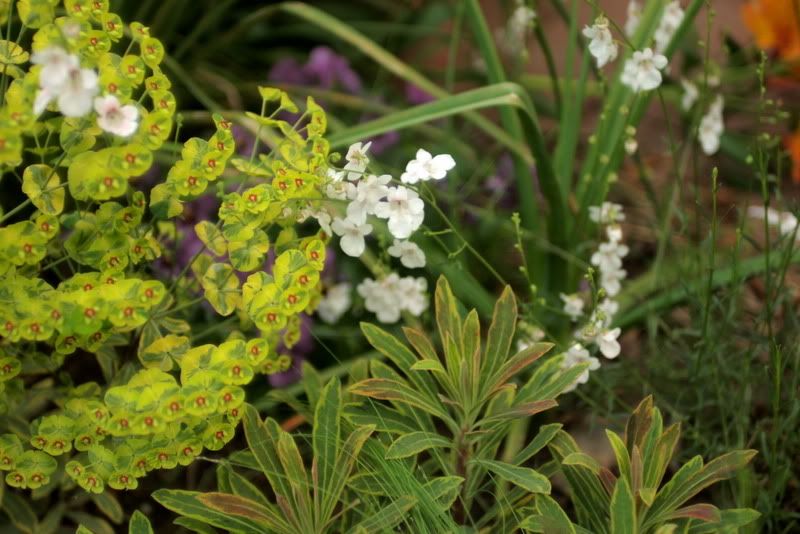 Focusing solely on color can make gardening seem like interior design that fights back, when of course gardens are so much more.
(The house is getting that "museum" look, but the garden is always full of surprises.)
Still, I like the way the white flowers stand by ready to gracefully accompany whatever cycles into bloom, such as the verbascum:
The white agrostemma defies all photographic attempts so far. The white valerian I seeded last fall is easier to capture, mixing it up with the reseeding dwarf breadseed poppies, P. setigerum. Centranthus ruber naturalizes locally but always the reddish color: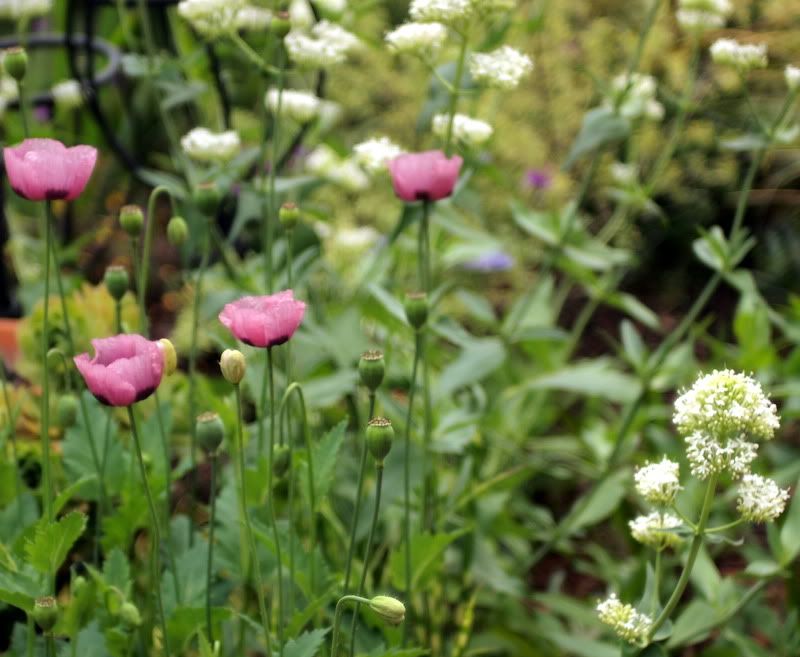 The valerian has reached the top of the 5-foot plant stand, up which I had ambitious plans to grow the vine rhodochiton. Except rhodochiton wants nothing to do with me or my garden. I hear it grows beautifully for Northern California. Past time to dump out the barren seed trays.
The 'Limelight' Miracles of Peru are reseeding lightly but pack a concentrated jolt of color into the ghostly whites.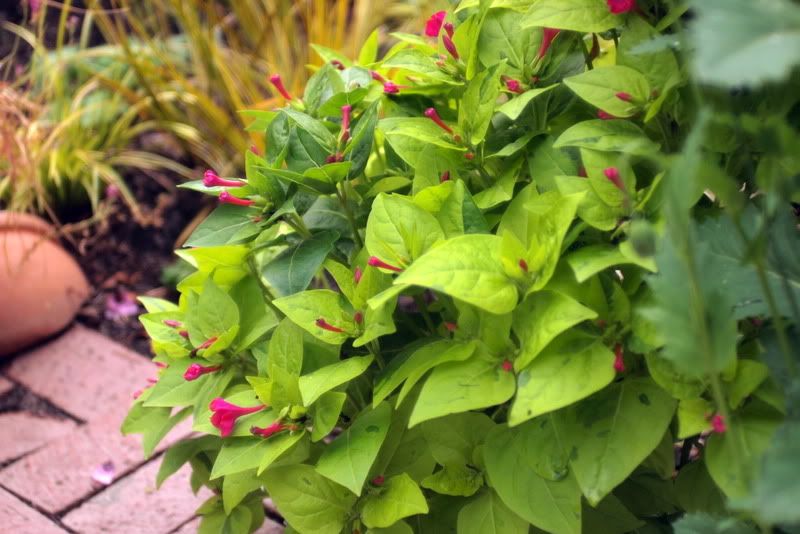 Cobaea scandens is responding to the lengthening days with more blooms. This vine also has a white variety: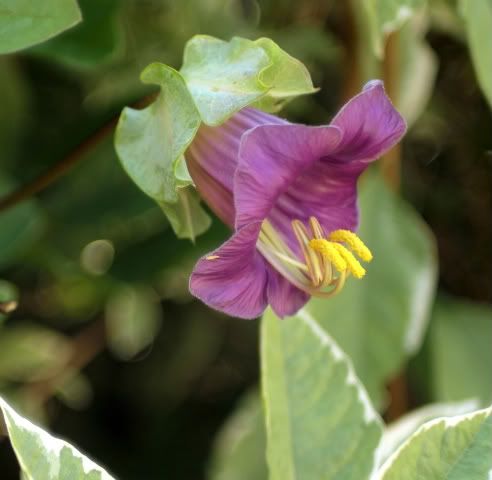 The diascia and valerian will bloom into fall.

With everything emptying into white
(only those born before 1965 will get the song lyric reference.)