For a reliable dose of cool, deep greens and blues are the colors to choose.
Yucca whipplei, Agave 'Blue Glow,' Elymus arenarius, Blue Lyme Grass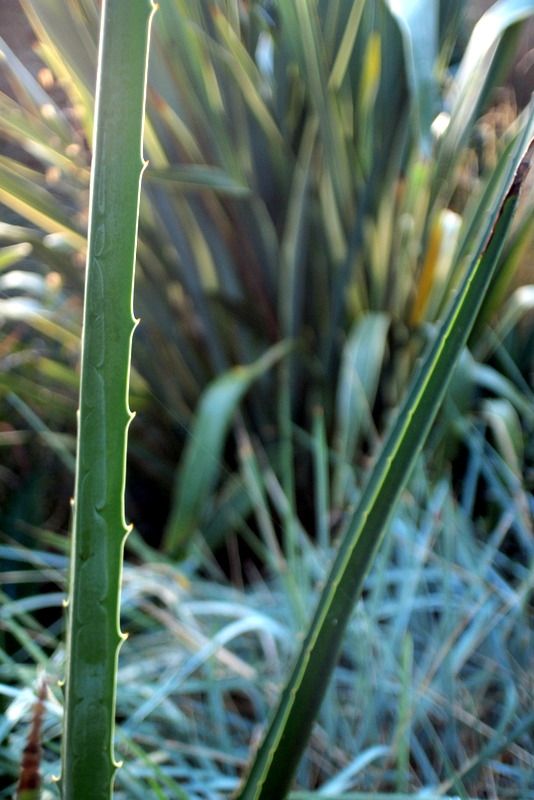 Cool comes smooth, barbed, spiked, sometimes all at once, like the barbs of Furcraea macdougalii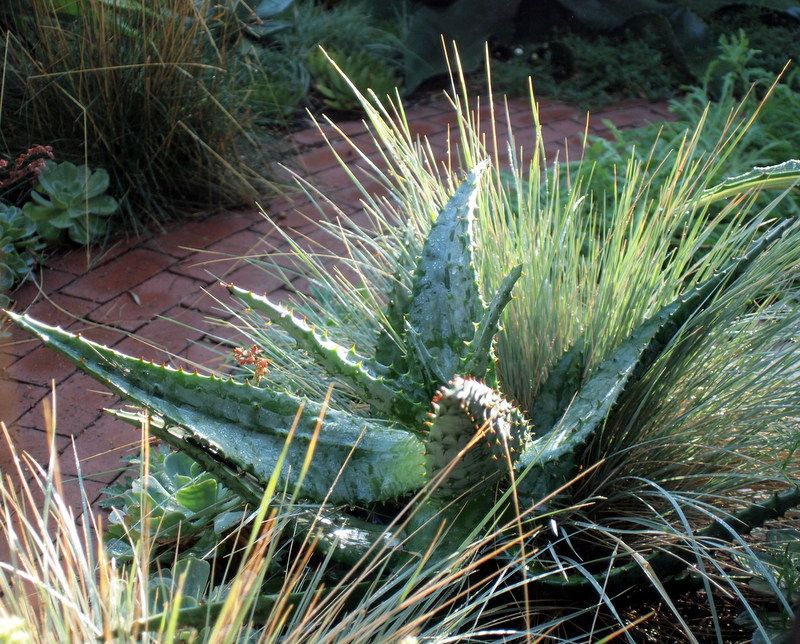 Cool can take the heat. (Thank you, Aloe marlothiii, for remaining flawlessly poised during this interminably hot summer.)
Always more cool to discover. From unknown to me before July 2012 to ecstatic possession in September 2012, Agave celsii var. albicans 'UCB.' A Pasadena nursery was having a 35% off sale, and there he was, an agave I've never seen offered locally before. The kismet of cool.