Annette and Gustavo Gutierrez hosted another "Cross-Pollination" on Saturday. These get-togethers were initiated by garden designer Dustin Gimbel, who's already hosted a couple dinners, and are a hybrid between a revolving conversation society and garden party. There was just enough time before nightfall for a few photos.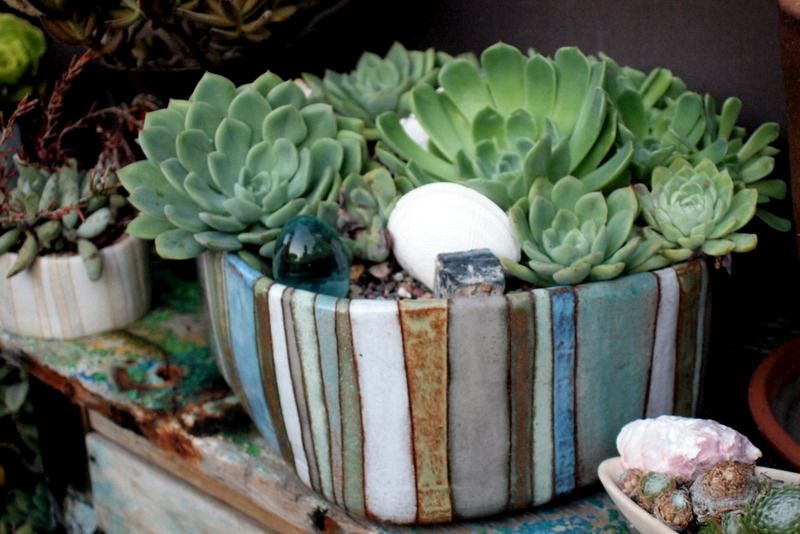 The tantalizing aroma of Gustavo's paella permeated their 100-year-old, two-story Craftsman (see Apartment Therapy's tour here), while in the garden off the kitchen plumeria poured its scent into the warm night air. The Hollywood sign in the nearby hills, visible from the deck, along with the ring of palm trees encircling their street, are the kind of party props you just can't rent.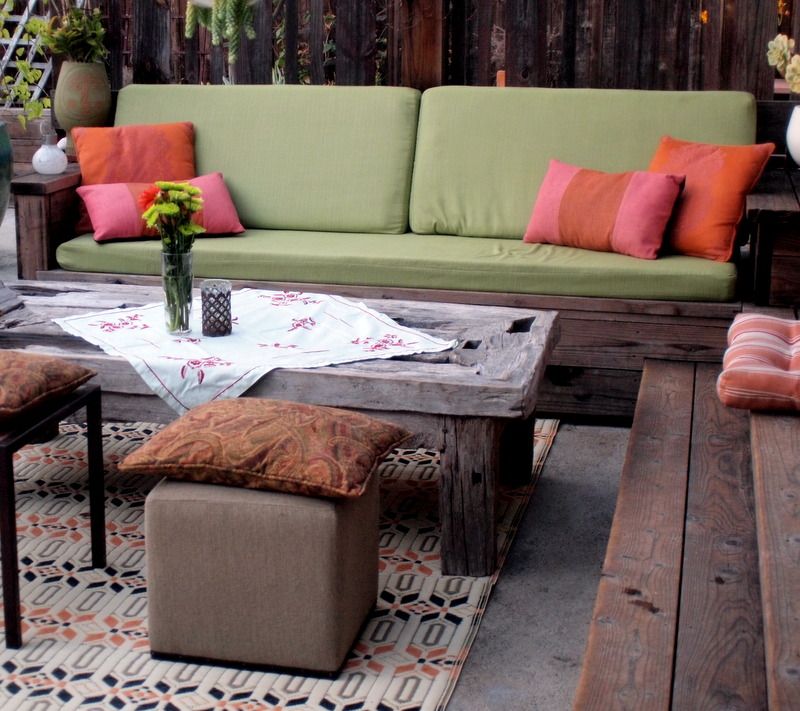 photo from Apartment Therapy.

Annette Gutierrez and Mary Gray, at their Atwater Village shop
Potted
, are providing Los Angeles a much-needed source for modern, vibrant options in outdoor design. (Now, via online sales, everyone else can get Potted too.) At home, Annette mixes many of Potted's furniture and signature pottery with vintage chairs, built-in banquettes, tile-top tables by Tracey Reinberg's line of
Kismet cement tile
, showing how bright-hued
Fermob and Bend chairs and tables
co-exist beautifully with other materials and styles.
It's wonderful to see a love of strong color and pattern spill out into the garden, bringing together an outdoor space that, instead of being considered an afterthought, is as personal, idiosyncratic, and irresistibly welcoming as what's inside the house. Maybe more so. Where else but at a garden party can you be entertained by a dog eating avocados falling from the tree?
Thank you, Annette and Gustavo, for hosting a fabulous evening of Cross-Pollination.