The WordPress blogging platform that hosts AGO suffered a catastrophic system failure over the past few days. I understand very little about what caused the problem, but only know that a very nice person named Matt at Apis Networks acted as my intermediary with the angry computer gods. After the gods stopped hurling lightning bolts at WordPress and the smoke cleared, the irrevocable damage appears to be just one blog post gone forever, the one on the annual vine Mina lobata.
So one more time. The annual vine Mina lobata, aka Exotic Love Vine, Firecracker Vine, Spanish Flag.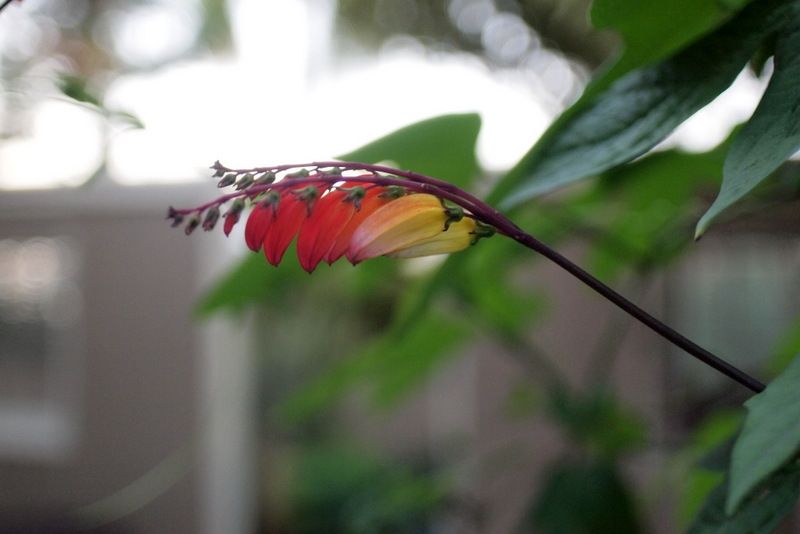 Sunday the 85-ton space shuttle Endeavour arrived at its final resting place at the California Science Center, after crawling through Los Angeles' streets at a speed of 2 mph all day Friday and Saturday, while a lone sky diver hurtled 24 miles back to Earth at speeds over 800 mph.
A weekend to ponder our technological journeys perhaps? I know I did.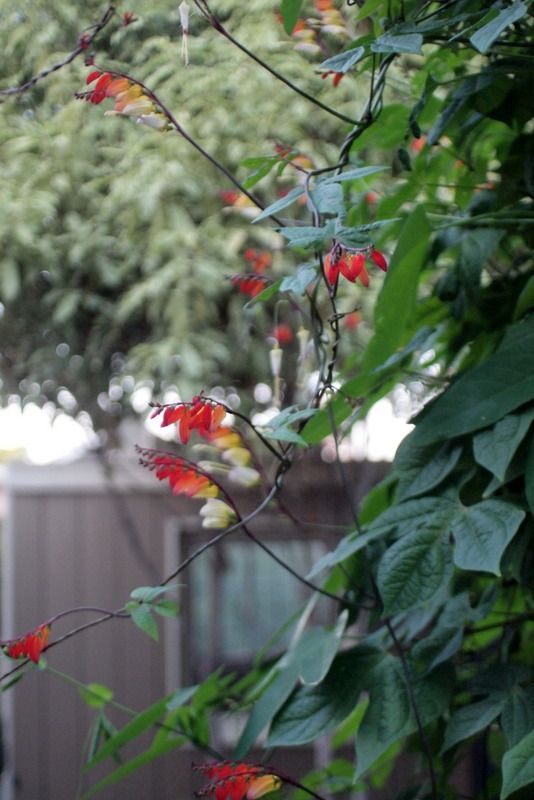 The gist of the post on Mina lobata was that it wilted in its afternoon western exposure all summer, which is what it is doing again, as temps crawl back up into the 90s. And that I like this candy corn-colored vine a lot.