Contributing to the The Fall Color Project this year, hosted by Dave at Growing the Home Garden, won't be as easy as stepping out the back door and taking a photo of the smoke tree 'Grace,' now dearly departed since August, who semi-reliably colored up beautifully in fall, written about here.


Cotinus 'Grace' December 2010



Finding local fall color is never easy. This is coastal Southern California after all, and the nighttime temperatures are just now dipping occasionally into the high 40's. Frosts are rare and freakish. Evergreens probably have the edge over deciduous trees here.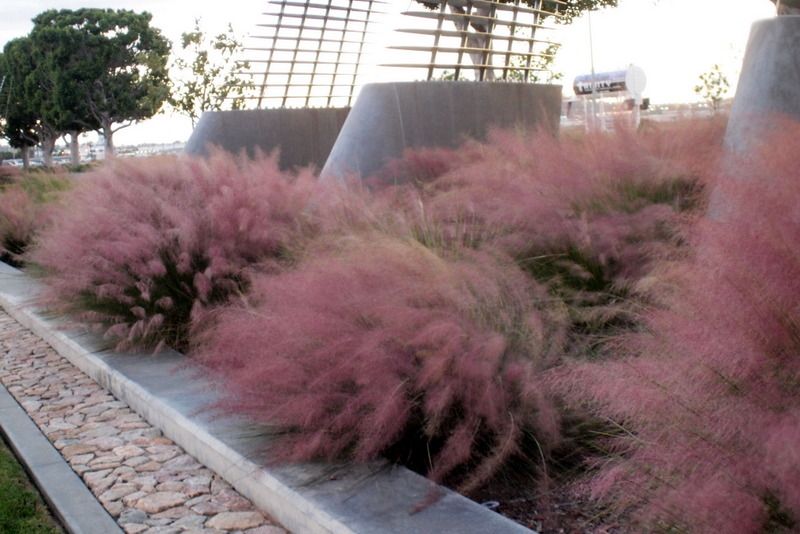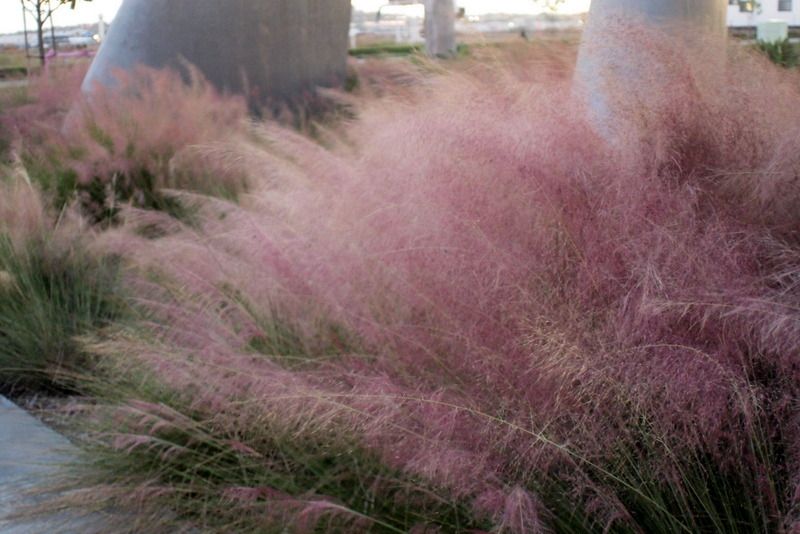 But I noticed the Gulf muhly grass, Muhlenbergia capillaris, at the Long Beach Airport, was in fine form this year.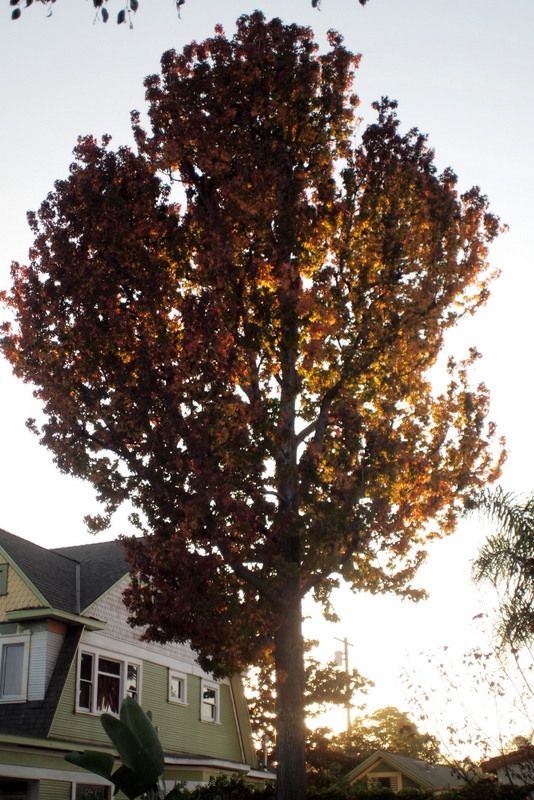 And liquidambars are a reasonable bet for fall color.
As is Gingko biloba.

This "living fossil" has many fans. According to a recent article in The New York Times, designer George Nelson, of iconic Bubble Lamp fame, strongly favored the gingko:
"We moved several times during those 21 years. The most interesting was the brownstone that George bought around 1960, on 22nd Street between Broadway and Park Avenue South. Back then, the block was decimated: there were no restaurants, no stores, no nothing. George had me go door to door to ask the owners of buildings on the block to get the city to plant trees. They had to be ginkgo trees. If you walk down 22nd Street now, you'll see mature ginkgo trees."
Though we mourn the loss of Grace, our relationship with her had deteriorated into a 1950s sci-fi movie, The Attack of the House-Eating Smoke Tree. In the early-morning sky made visible again by the departure of Grace, Marty observed the transit of the International Space Station overhead at 5:15 a.m. And the light filling the garden this fall is a color project all its own, lighting up the corollas of nicotiana like tiny flares.

Thanks, Dave, for hosting The Fall Color Project for 2012.