Another weekend misspent ostensibly holiday shopping (why pretend?), but in actuality just enjoying plants and landscapes, these courtesy of The OC Mart Mix. Although The OC Mart Mix was patterned after the Ferry Building gourmet marketplace in San Francisco, it's starting to remind me more and more of Cornerstone in Sonoma, Northern California, written about here and here, which hosted The Late Show in 2009, a much-loved garden show that hasn't made a reappearance yet. Like that garden travel destination, The OC Mart Mix would also be a great location for a garden show. Rolling Greens' new location is here, there's more garden-themed retail signing on like Inside Out 365, and the landscaping is a low-irrigation inspiration. Plus it's 20 minutes away from me, all worthy and compelling reasons for The OC Mart Mix to take my advice to heart.

One of the courtyards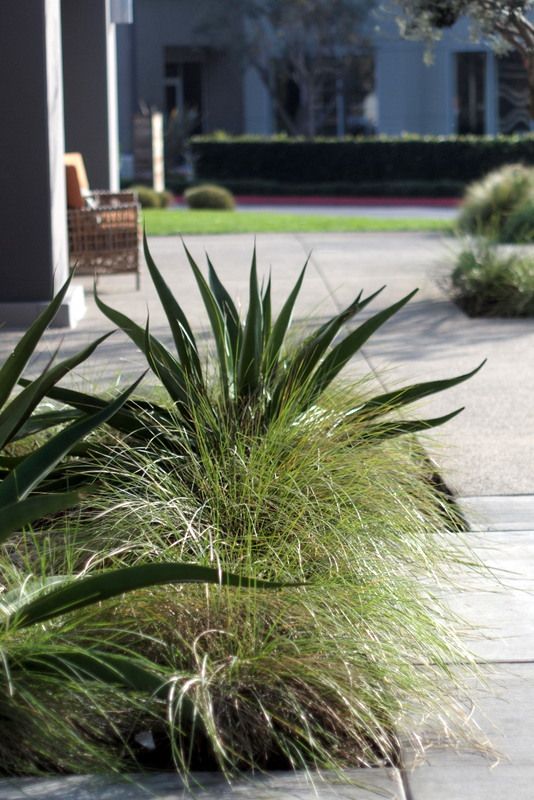 Agave vilmoriniana and Mexican feather grass
succulents in a crenellated-rimmed pot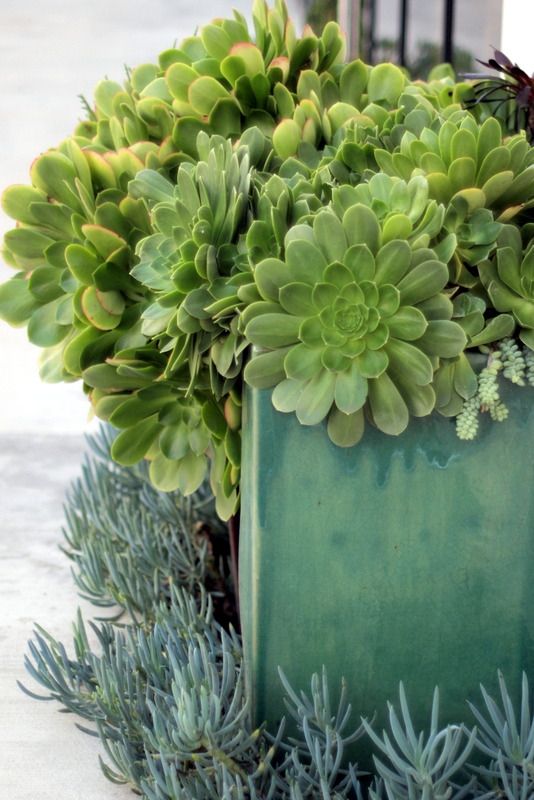 Tall glazed pots at the entrances to shops were planted with succulents, like these aeoniums. Senecio mandraliscae is the blue dust ruffle planted in the soil around the base of the pots.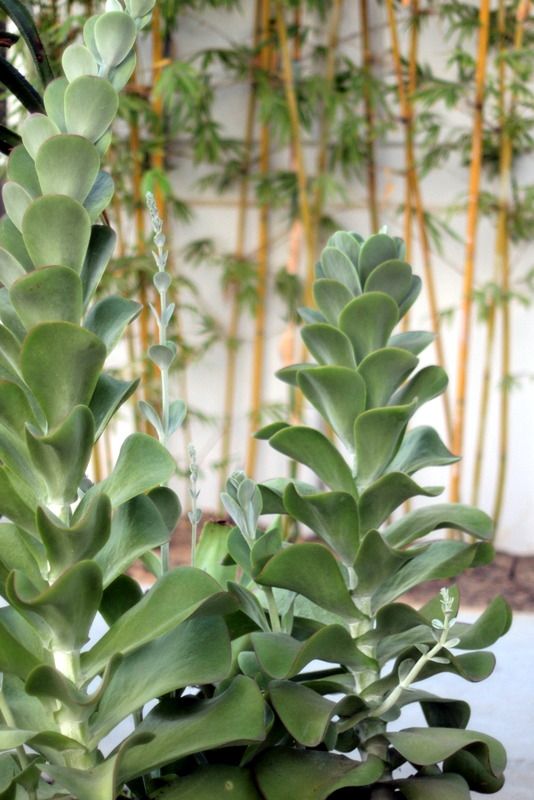 Wonderful to see mature specimens of so many familiar succulents like Kalanchoe thyrsiflora, the flapjack plant, its towering inflorescence resembling a leaning pagoda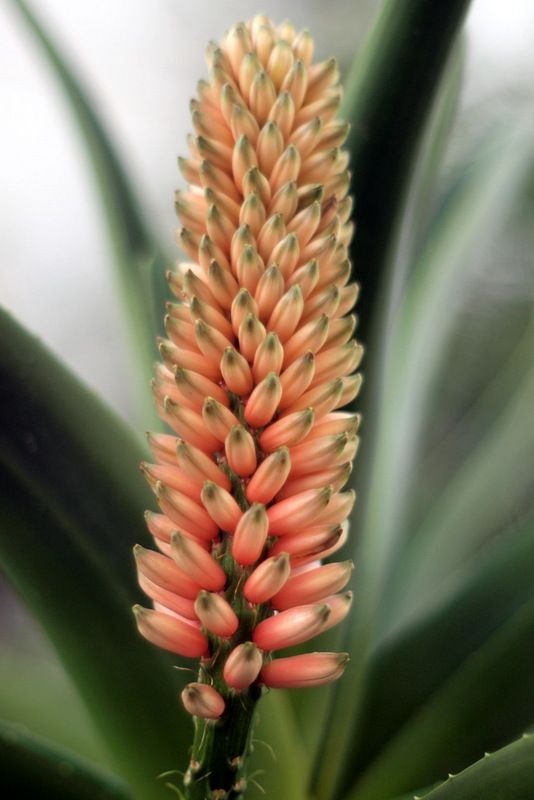 Blooming aloes were some of the nicest holiday decorations I saw all weekend.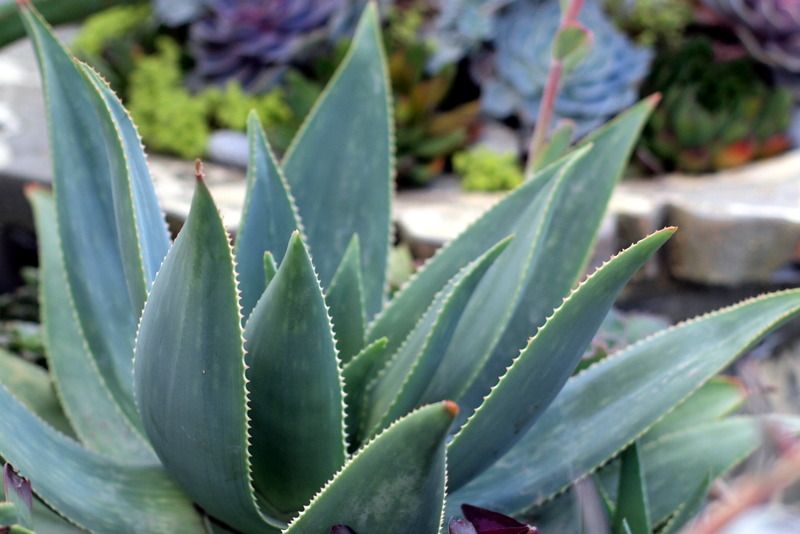 OCMM, think of the garden show idea as my holiday gift to you. You're welcome.