We're in the early planning stages of another project, and I've started to notice a pattern here. Often projects start out with stuff we've found, which gets stored deep in the recesses of the garage and is completely forgotten, but gets triumphantly unearthed a couple years later, at which point we become infatuated all over again with its potential. Case in point, this solid-wood door, circa 1950s. It's huge, leaning against the narrow side of the garage now, so a larger photo isn't possible, but take my word, the door is pristine and a lovely golden color. One edge became slightly termite-chewed during storage, but that can be easily cleaned up with a saw.
Like all our projects, the early stage revolves around deciding what it will be. There can be — let's see. How can I put this? — spirited disagreement in these early stages and sometimes even — yes, it's true — diametrically opposed opinions on the thing's ultimate purpose.
For this door, I can vividly imagine a built-in bench for an awkward space against the east wall of the house in the biggest outdoor patio we have. Marty sees workbench. The common ground is, we both see a functional bench of some sort from this beautiful door, but in one version it gets the crap beat out of it as a workbench, riddled with gouges from hammers and saws. In another version, it has cushions and pillows and an iPad open to The New Yorker. It's a conceptual gulf, to be sure, but one that can be bridged, as they all have been, by judicious argument and persuasion. Defending one's position helps sharpen rhetorical chops too.
We are mad about benches here. Indoors a bench is a low bookshelf, both underneath and on top. A bench provides extra holiday seating around the table. A bench is a coffee table. A bench is anything you need it to be at the moment you need it most.
For small houses, small patios, I'm convinced a bench is the answer to nearly every spatial question.
I'm fairly certain the door was intially going to be a table. I'm even more certain that it will not be a workbench.
But since I'm only the persuader, not the builder, the outcome is still uncertain.
Every project starts with some aspirational/inspirational photos.
Although this isn't a bench but more of a divan, this is the general idea of the envisioned use. (via Riazzoli)
Although open and free-standing, a concrete bench at Reuben and Paul's Rancho Reubidoux is about the right size.
Where does Reuben find this great stuff, and how does he get it home?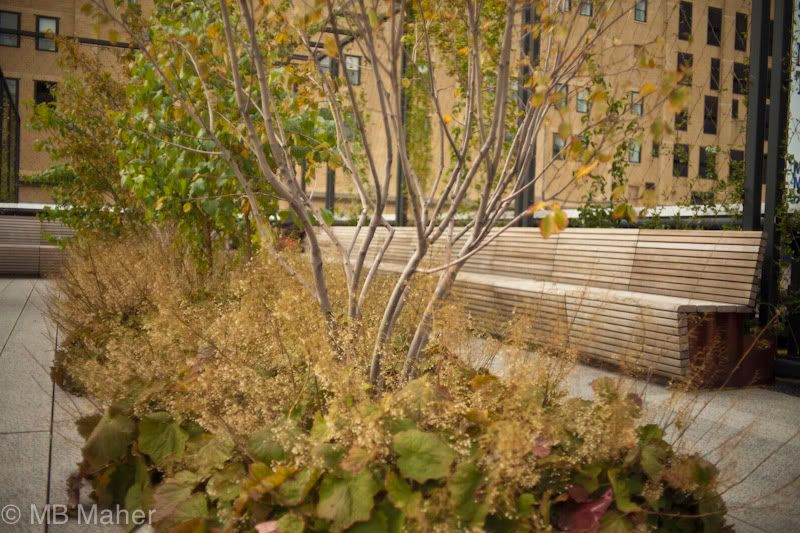 Great seating at New York City's Battery Park, but too municipal for a home.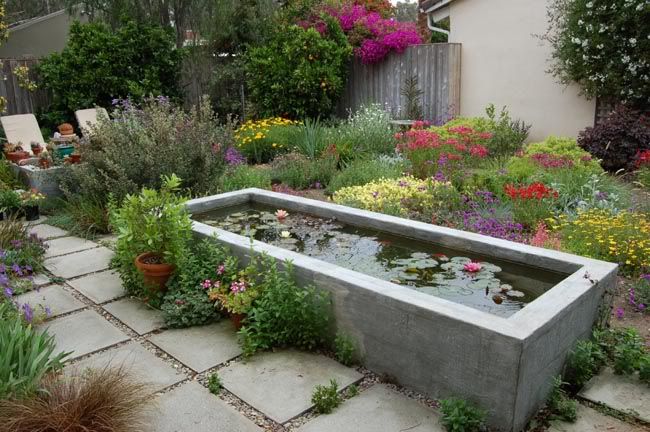 \
Water garden doubling as a bench from which a Narcissus can ignore the water lilies and gaze at his own reflection.
A bigger project than I can manage at the moment.
(Robert Smaus' 1990's Los Angeles garden)
Potted's built-in bench for California Home+Design showhouse at The Hollywood Lofts has the proportions I'm after.
With each successive "planning session," I can feel my opponent weakening. I'm not above using the blog as a bully pulpit. I'm Martha and he's George arguing about what to do about the "baby" in Who's Afraid of Virginia Woolf? except not quite that nasty and we laugh more.
Right now, I think bench has got the edge.