Got home from work yesterday and was still in the process of dropping all my gear off in the office, when the first person to greet me did so briefly then in quick order uttered those anxiety-making words: "I've got to talk to you about a plant." Usually those words are the bare introduction to an ensuing narration about some human/plant interaction gone awry, in which the plant always ends up the loser. Or a proclamation that such-and-such plant is ruining everyone's lives for such-and-such reason — in which case the plant always ends up the loser as well.
I braced myself and followed him. He led me to this plant. (Ein is always in on the drama.)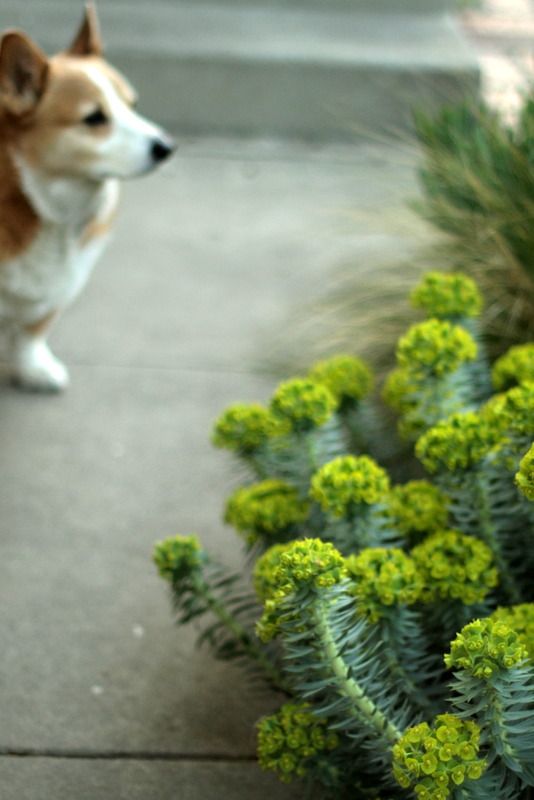 Euphorbia rigida
What a plant! To my eye, nothing gets the cones and rods dancing like chartreuse green and slate blue.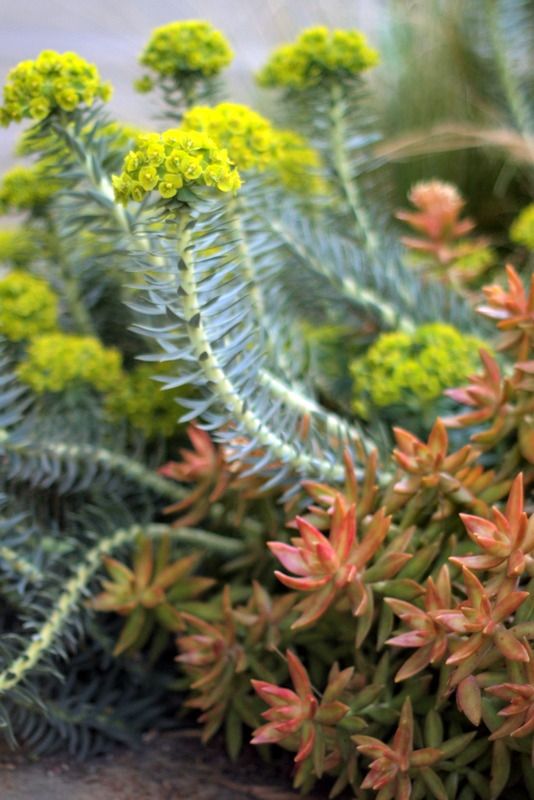 Such an improvement on Euphorbia myrsinites, which snakes along the ground, its stems more often naked than leafed out, flowering sporadically. Euphorbia rigida is always presentable, upright, and most of the year plain stunning.
Pam in Austin, Texas
, grows it and loves it, as does
Loree in Portland, Oregon
. Euphorbia rigida has scope (zones 7-11.) It's one of those sociable plants that plays well with others. See how the orange/russet colors of Sedum nussbaumerianum only intensify the blue/grey. I've just noticed some light reseeding of the euphorb this spring.
My first guilty thought was someone had tripped. The walkway has narrowed slightly, I suppose. But everything seemed fine.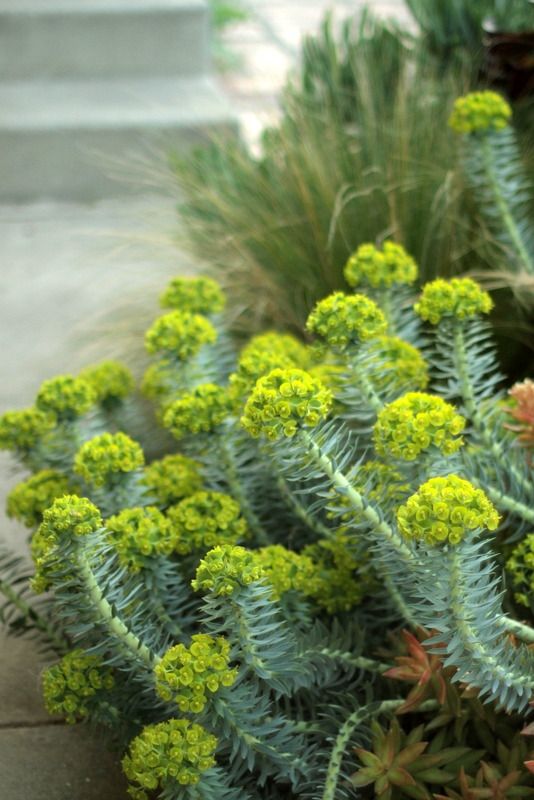 No evidence of a human/plant altercation here.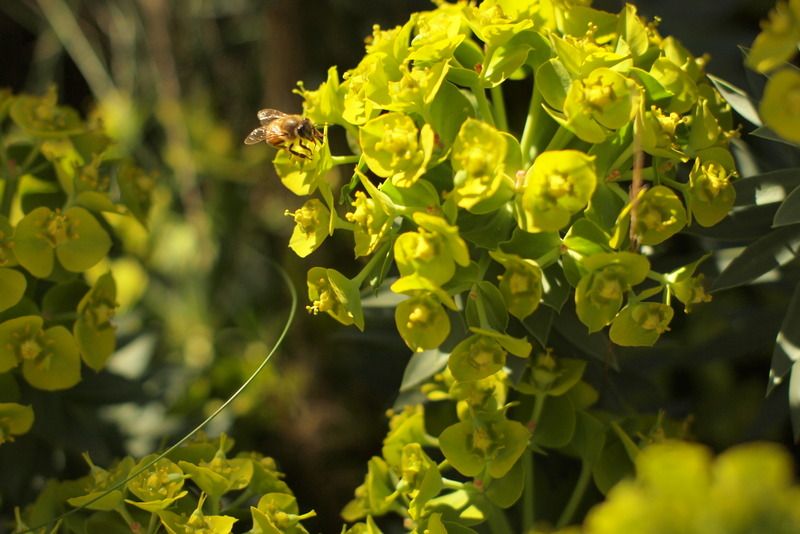 Just lots of bees gorging on the early spring blooms.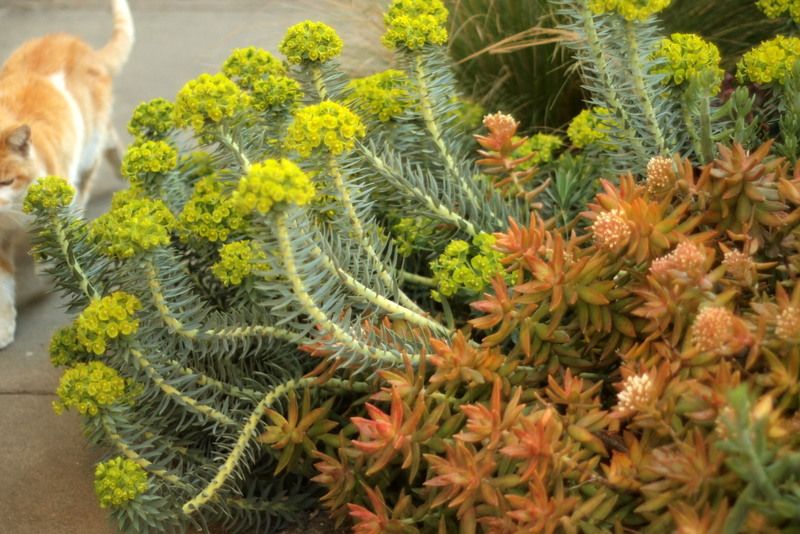 Eye witness: "This plant was covered in bees."
Me: "Yes, I do see lots of bees here. So glad they like this euphorb!"
Eye witness: "No, you don't understand. I mean, this plant was covered in bees. You couldn't see the blooms, there were so many bees. I was heading to the garage fridge for some milk when I heard this roaring sound I couldn't place. I looked down at my feet, and this plant was covered in bees."
Of course, the phrase "covered in bees" will forever be linked at our house to Eddie Izzard's monologue on beekeeping, so I couldn't tell at first if the eye witness just liked having an opportunity to use the phrase, or if there was truly a midday garden event where a fantastic amount of bees descended on Euphorbia rigida. The eye witness seemed quite moved by what he had seen, so I'm inclined to believe him. And as I write this, it is to the thrumming backdrop of a steady hum emanating from the garden outside my office door. We'll see if another epic bee event occurs later today involving Euphorbia rigida. With all the bad news on bees lately, it's nice to find some thriving.