I was living large with orange marmalade on my bagel this morning, after trying it on some excellent shortbread Sunday afternoon. I first tasted then bought the marmalade from the Arlington Garden in Pasadena yesterday, where it's made from their Washington Navel orange trees. (The shortbread was said to be Ina Garten's recipe.) The Arlington Garden was on the Pasadena Open Days Garden Conservancy Tour, the same day as the Huntington Botanical Gardens plant sale, where I spent a very warm morning. (Does Pasadena do any other temperature?) When plant sales and garden tours collide on the same day, tough choices must be made. I skipped the Pasadena Open Days. The tour of the Arlington was free, so I stopped in briefly on the way out of town to make the first of what I know will be many visits. It's very close to the south 110 freeway onramp on the Arroyo Seco Parkway, California's first freeway, always an exciting ride when drivers insist on taking its narrow, lazy curves at 85 mph. Like the Arroyo Seco, the Arlington is also a first, "Pasadena's only dedicated public garden." The wildflowers were mostly finished, but the air was heavy and pungent with all the mediterranean scrubby stuff I love so much. Three acres is enough to build up a heady concentration of layered scent that envelopes you from the moment you step off the sidewalk onto the garden's meandering paths.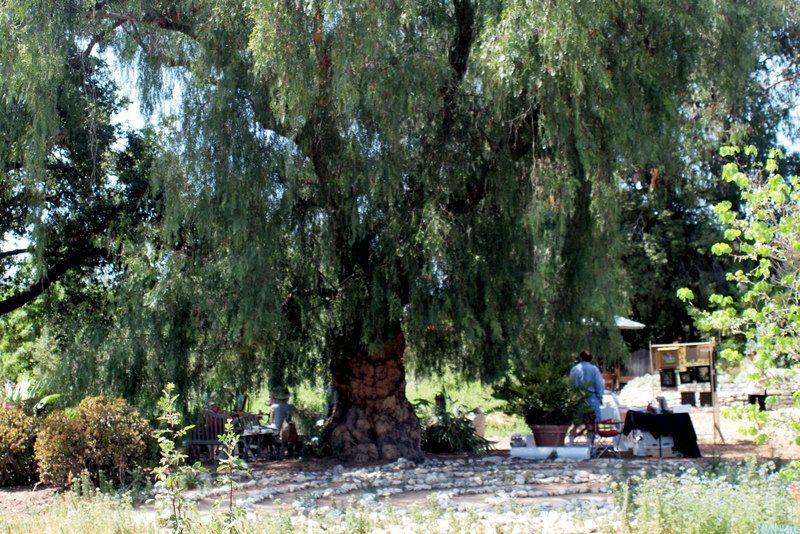 Just behind the stone labyrinth, plein air painters set up their easels at the Arlington Garden under the shade of a California pepper tree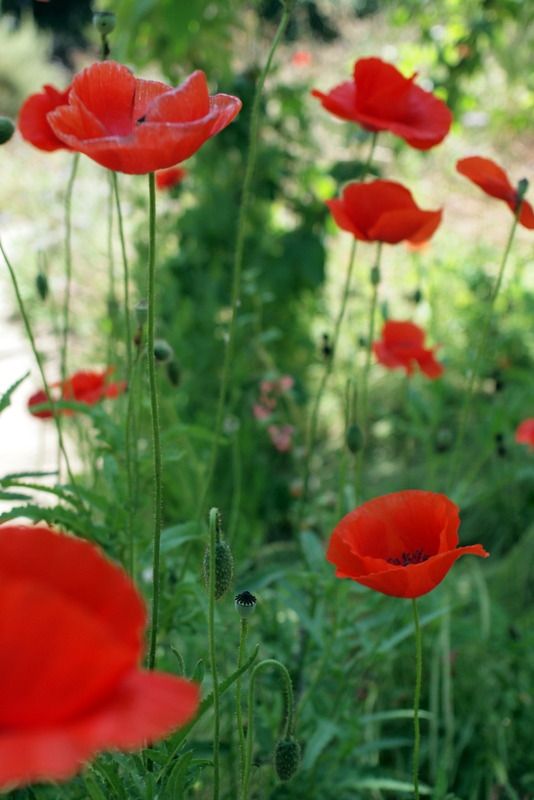 Although the California poppies were over, there were stands of red corn poppies, Papaver rhoes.
Some details from earlier in the day at the Huntington's desert garden. Echeveria aff. potosina, Mexico (San Luis Potosi)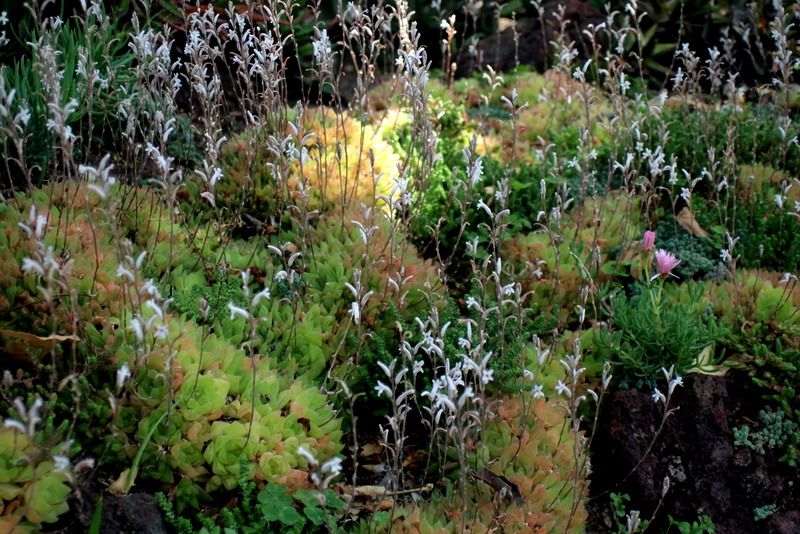 So many small relevations in the desert garden, like the mass effect of Haworthia cuspidata in bloom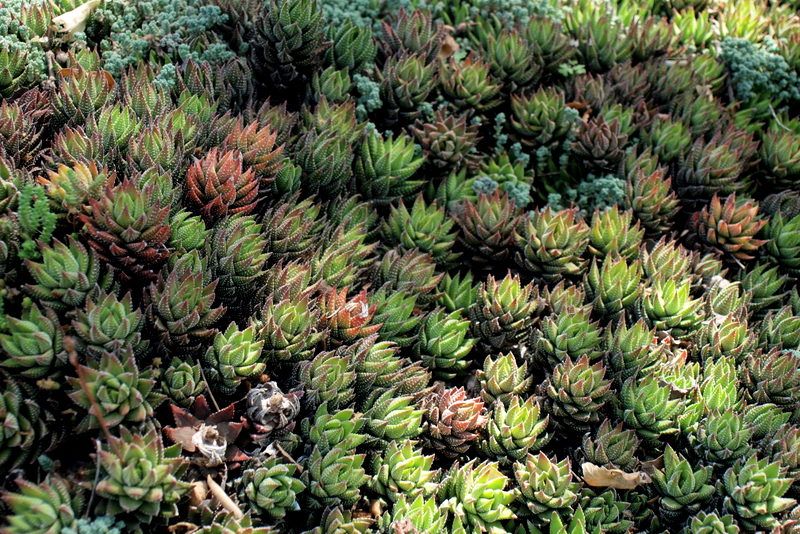 Haworthia greenii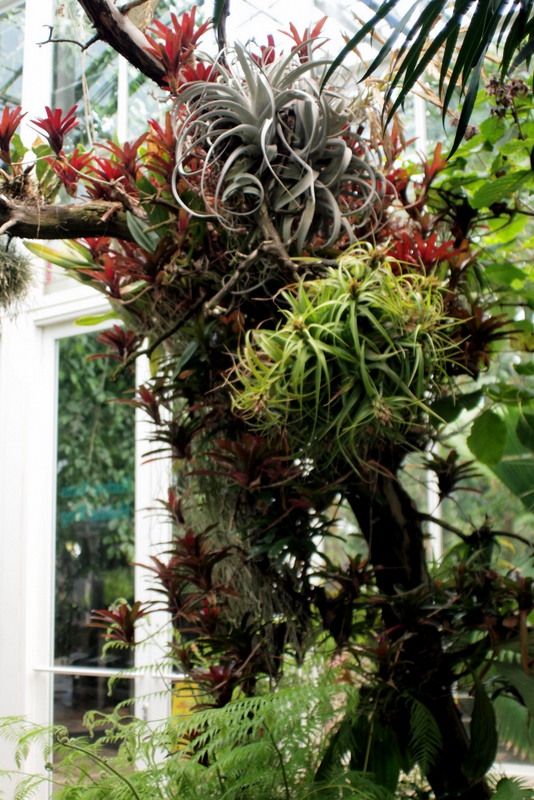 Bromeliads in the cloud forest conservatory


The Huntington still gets me as overexcited as a kid at Disneyland, though my brain continually sheds plant names like my corgi sheds fur. I didn't forget the name of this conehead in the rain forest conservatory. It was tagless. The leaves reminded me of hedychium.
Oh, before I forget, from the plant sale I brought home a manfreda and a small Yucca rostrata.