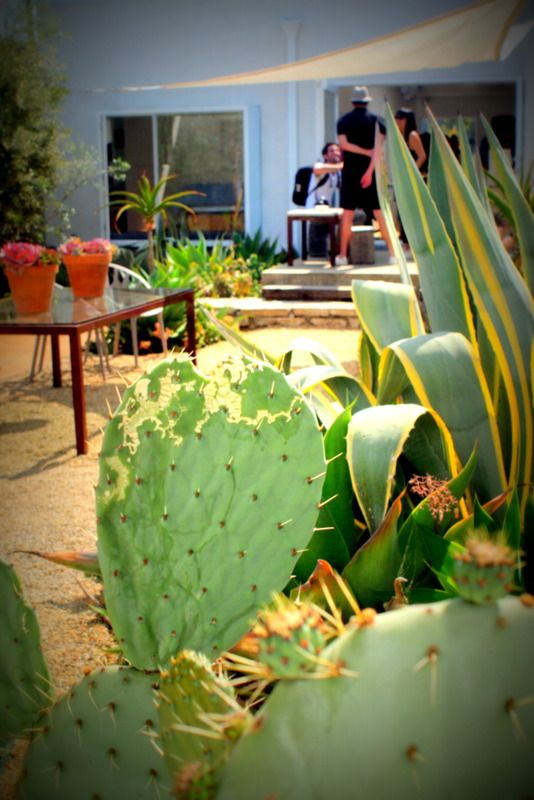 Postcards from Venice Home & Garden Tour 2013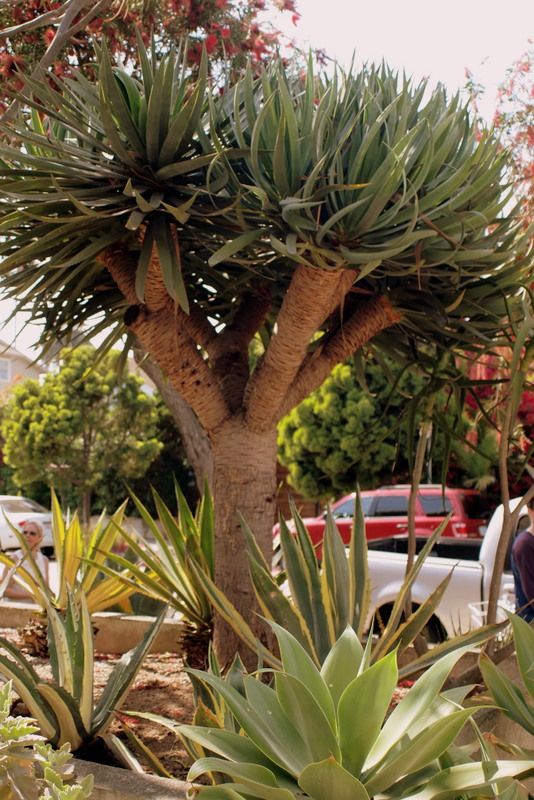 Dragon tree, Dracaena draco, on the tour

We left the car next to a heavily treed parkway, which included the unmistakably Venetian touch of two enormous dragon trees. Doing the tour on bikes worked out fantastically well. So much more was seen than last year. But I was reminded again of my tendency to clock too much time at some houses on the tour at the expense of seeing anything of others when Marty told me I'd spent an hour and a half just at one home (the twin studios of artists
Mollie Favour and Bradley Miller
.)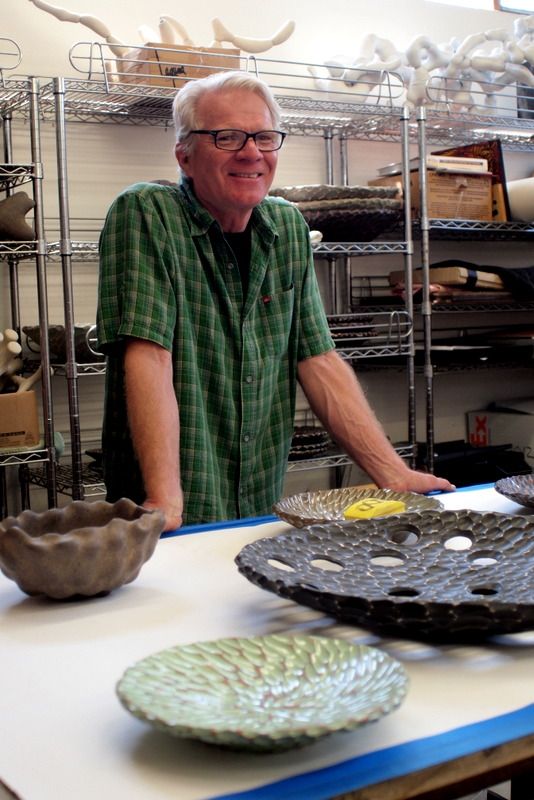 Artist Brad Miller
(A video of Brad talking about his "burnt" panels can be found here.)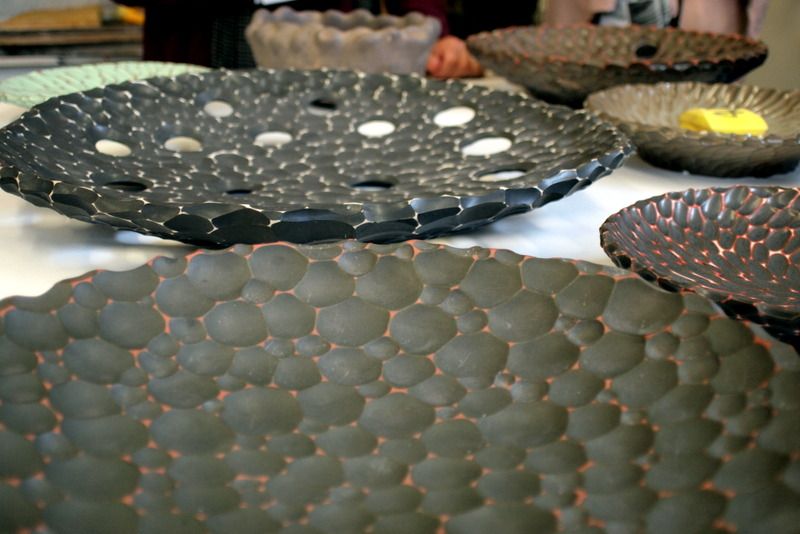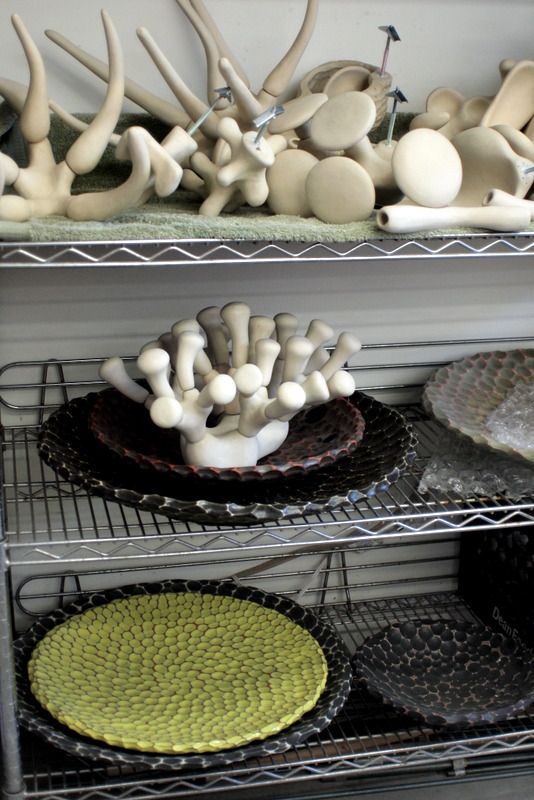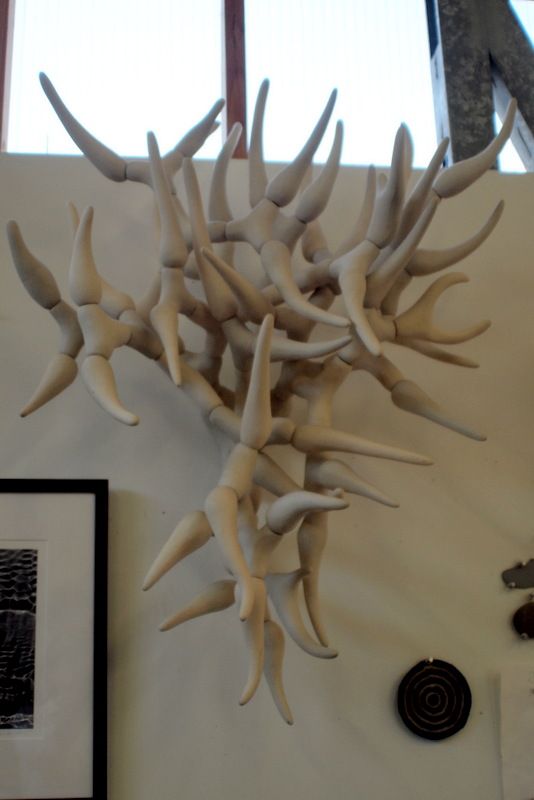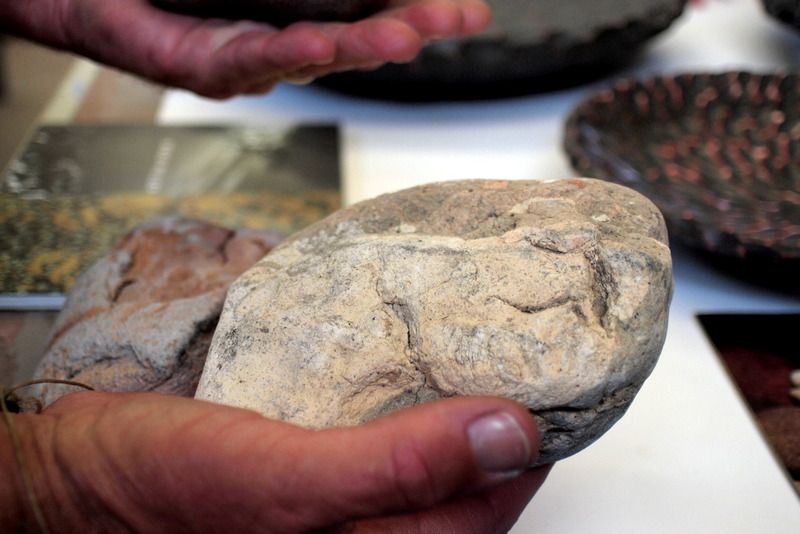 One of the thousands of "rocks" Brad Miller has created that have fooled geologists.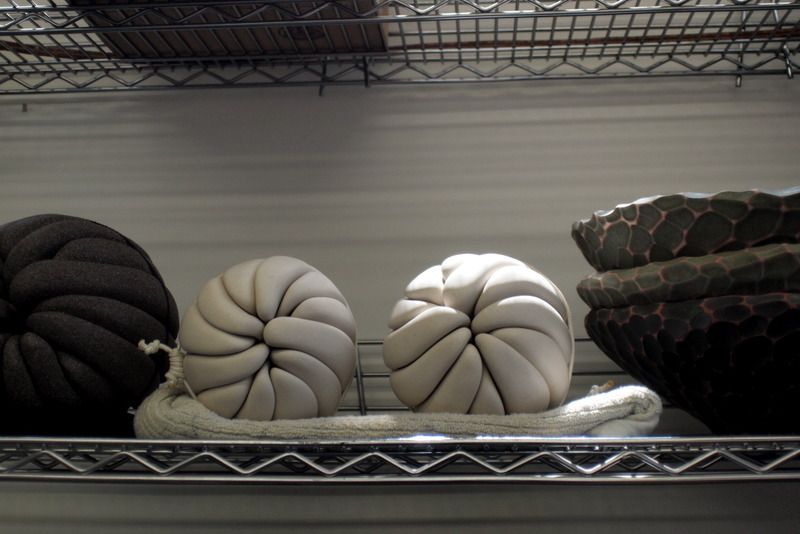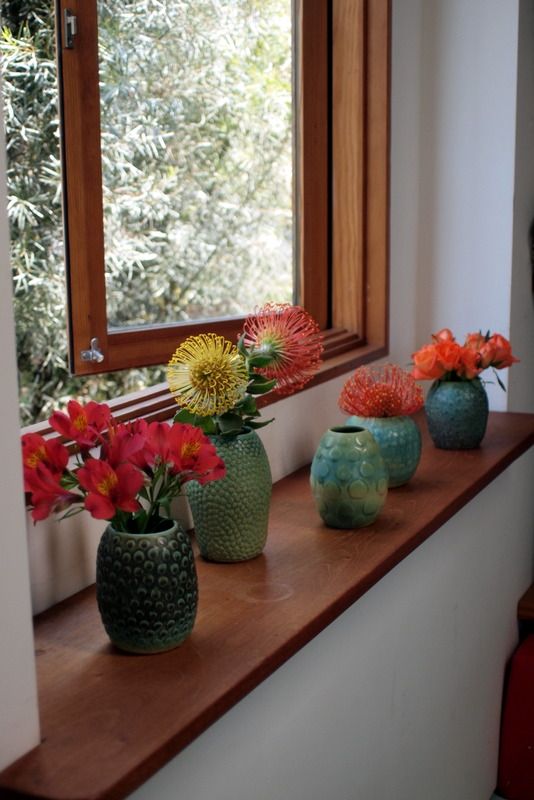 A shelf in Mollie Favour's studio with her ceramics.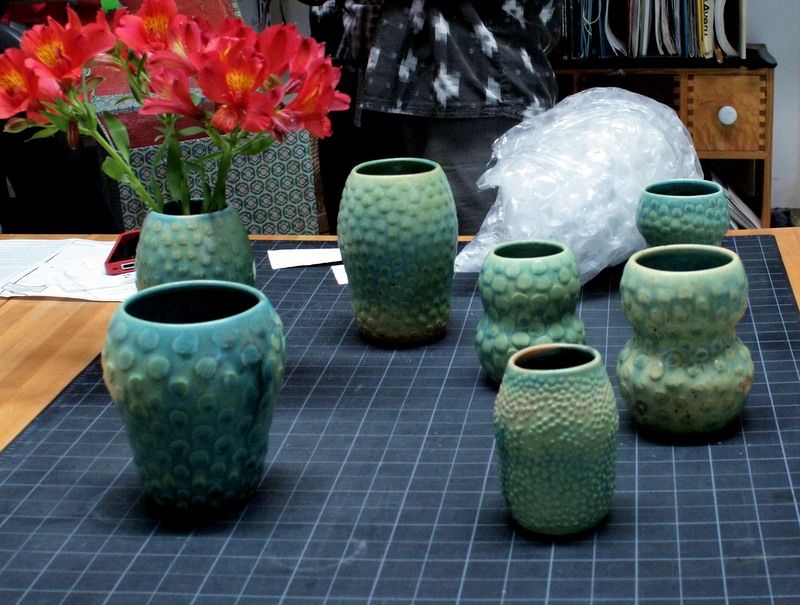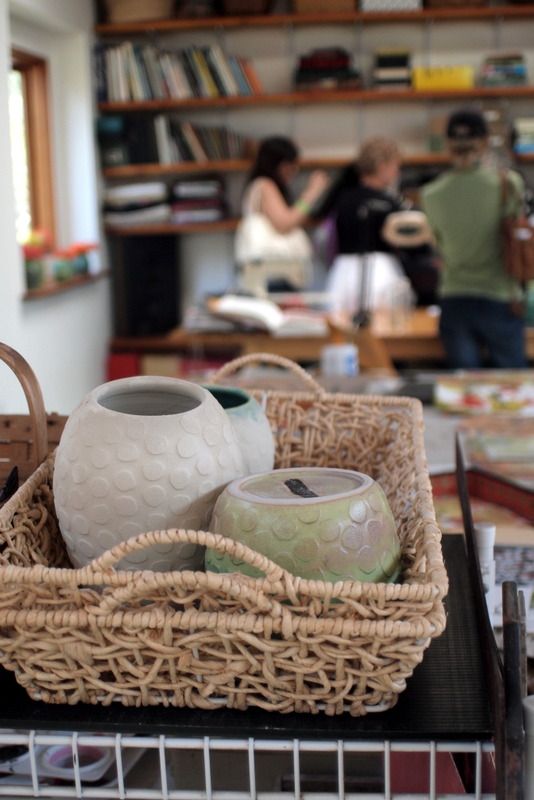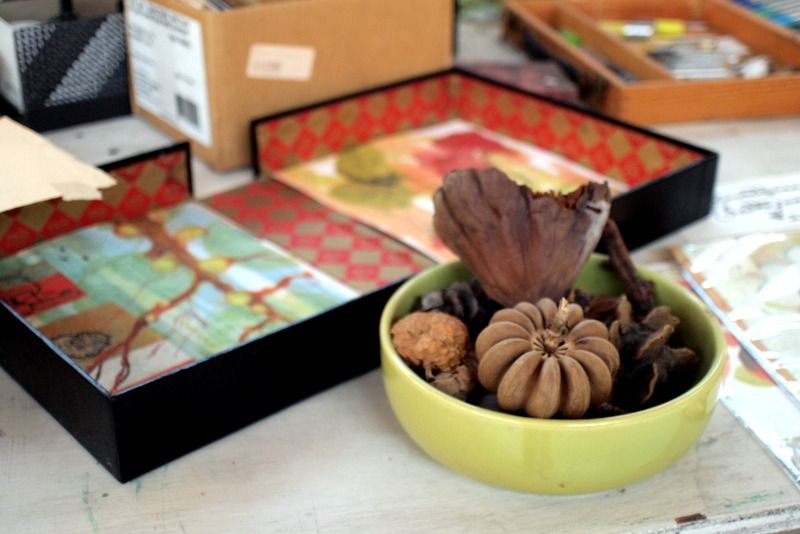 A wall was covered with Mollie's botanical-inspired paintings. I spent a lot of time with this wall.
Such is the rhythm of the self-guided tour. Engrossing, generous artists, docents and homeowners at every stop, then it's off to another portal of wonder. Lingering too long will not get you through 30 houses between 10 a.m. and 5 p.m. Maybe I need to bring the kitchen timer next year. (I missed many of the homes on this
photo gallery
by
The Los Angeles Times
.) I twisted Marty's arm almost to the point of dislocation to convince him to spend the Saturday attending with me this year, and he ended up loving it. He'd just returned from knee-deep snowdrifts encountered at 12,000 feet during his annual climb up
Mt. Whitney
and was inclined to skip the tour. As he told me when we were comparing notes, and I couldn't remember at all what he was referring to, he sees hardscape, I see softscape. Along with ceramics and plants, I also see a fair amount of chairs and lamps apparently.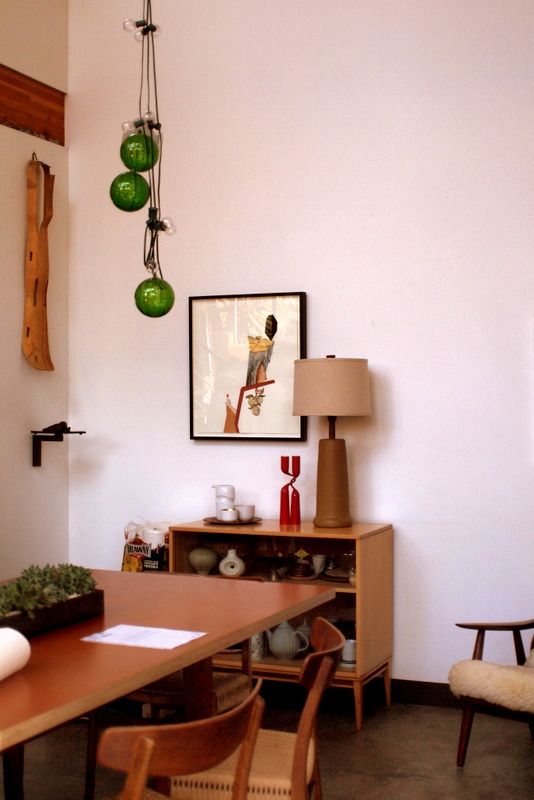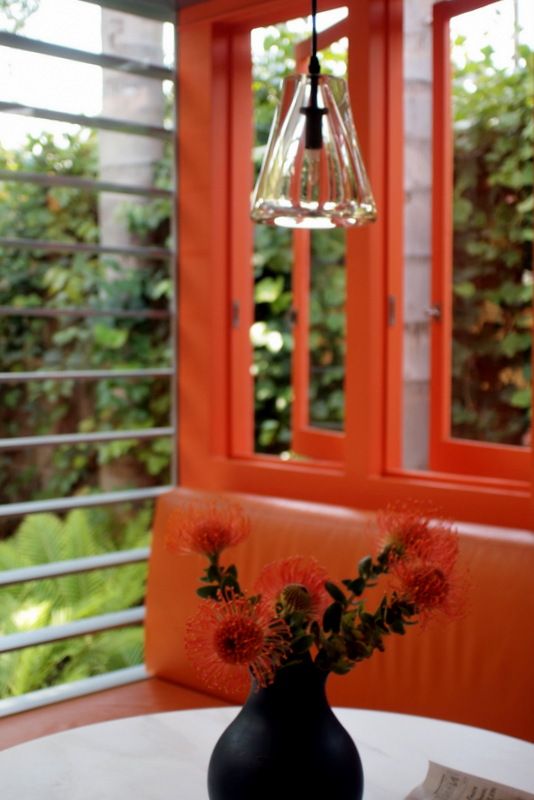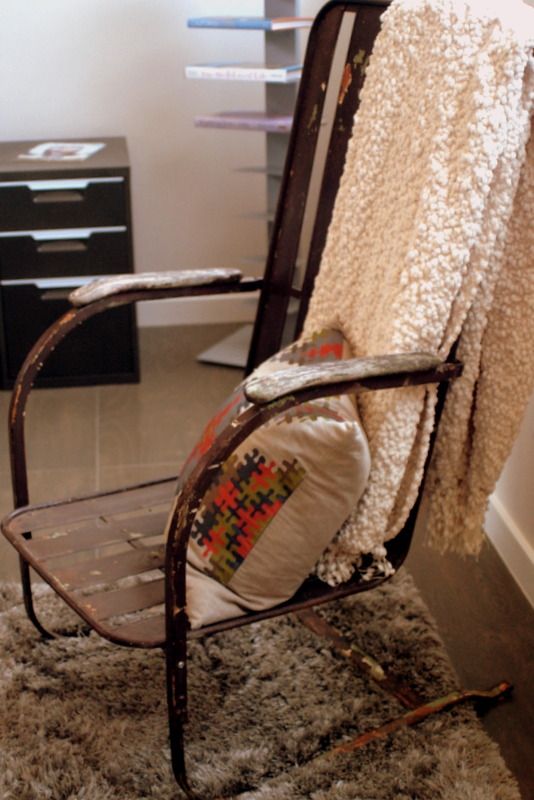 Nice lime-green update on Victorian ironwork chairs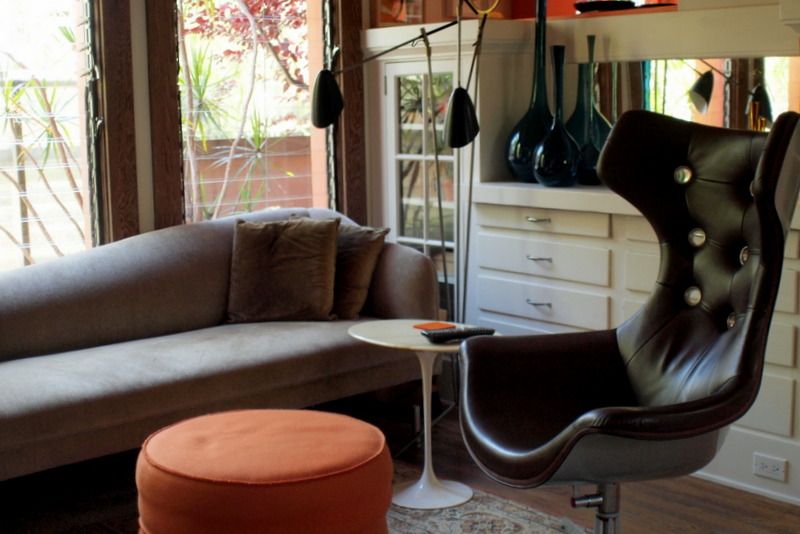 Because the crowds were even larger this year, to get a photo without elbows or feet was a triumph, never mind focus and composition.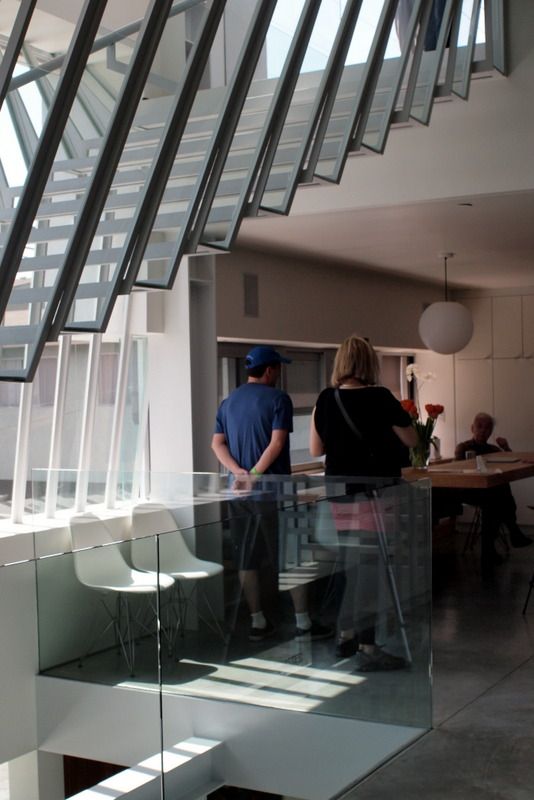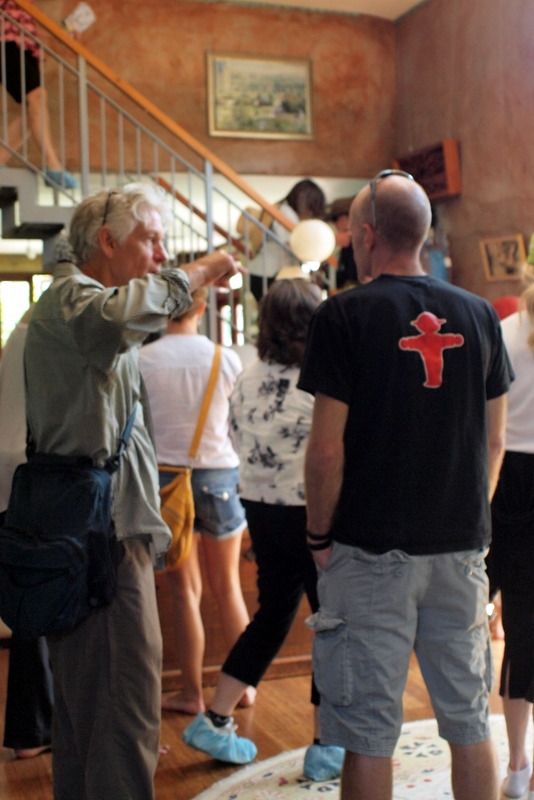 The small gardens on the tour tend towards thoughtfully designed outdoor spaces that gesture to, rather than fervently embrace, the botanical world. And no doubt a lot of this restraint has to do with being mindful of our semi-arid climate. But they are always compelling for their innovative use of readily available materials.
HardieBacker
board is gaining widespread use for outdoor fencing and screens, painted or left natural, and it was everywhere on the tour this year, deployed frameless or utilizing framing and screws for repetitive patterns.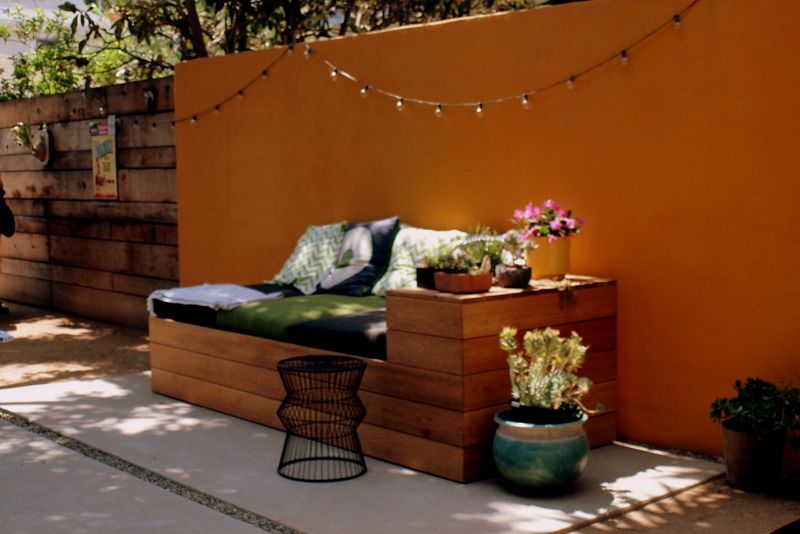 Lots of custom-built outdoor seating
An outdoor fireplace in a linear configuration like a fire "rill"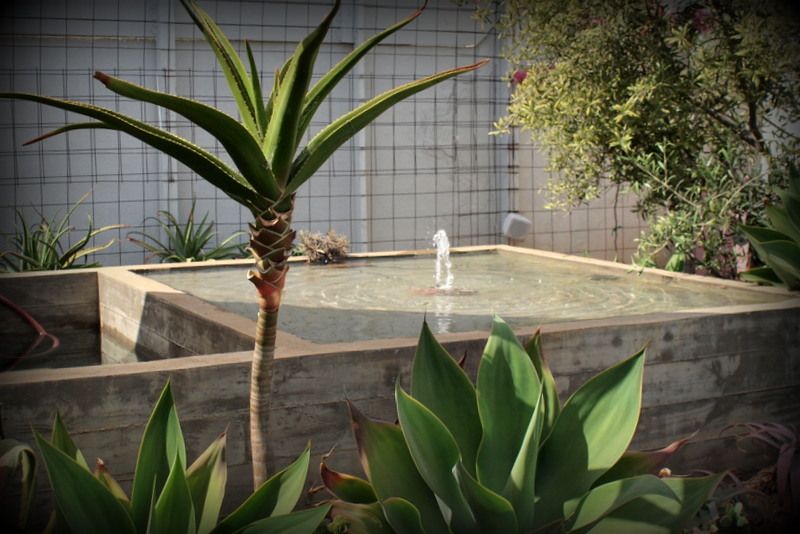 Small pools and fountains were a theme throughout the gardens
This fabricator's garden was very reminiscent of what I call the "Rancho Reubidoux" style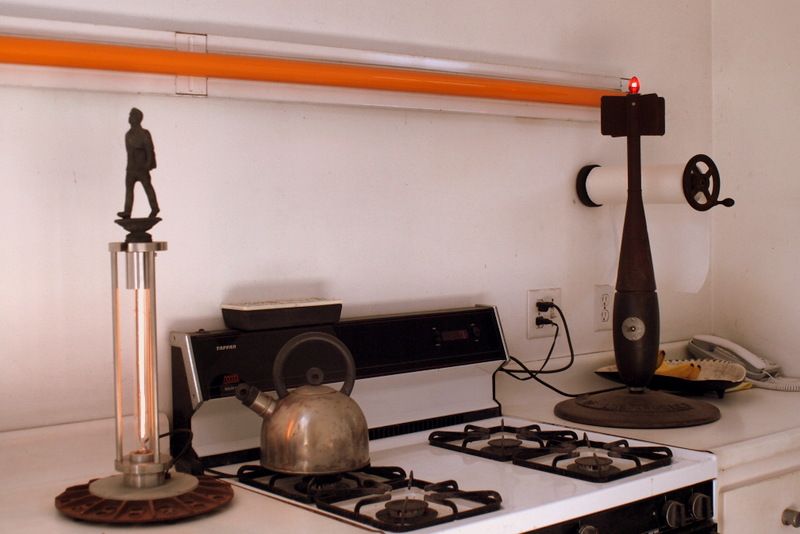 In the workshop/home, lighting experiments over the stove
There's a few of us that appreciate the versatility of concrete test cores.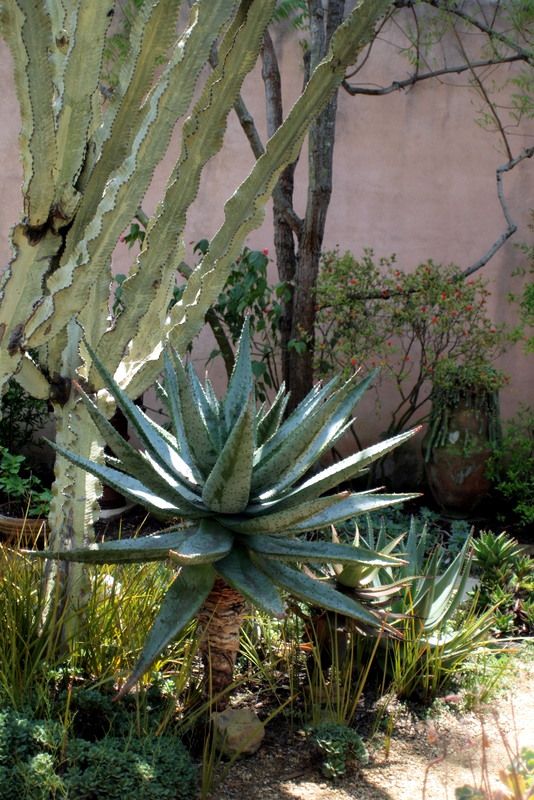 No. 26 on the tour, described as "lush established garden compound with regional natives, Mediterranean and Australian plants," was undeniably the garden of plant fanatics.
I felt right at home amid the Euphorbia ammak and Aloe marlothii
Incredibly generous plant fanatics. When I asked about this bulb, its ferny tendrils spuming upwards through a tomato cage, the homeowner pulled away an offset and gave it to me.
Later ID'd by Dustin Gimbel, who I bumped into several times on the tour, as Bowiea volubilis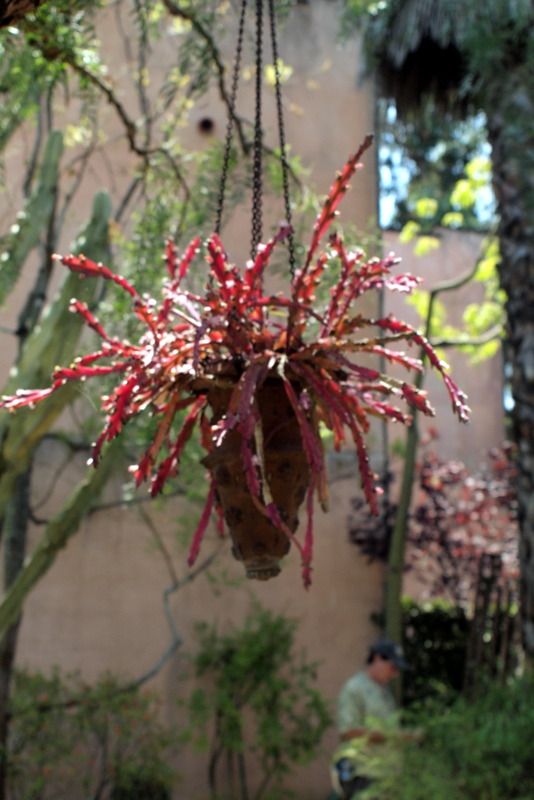 Lepismium cruciforme
Leaving the 2013 tour with some random photos.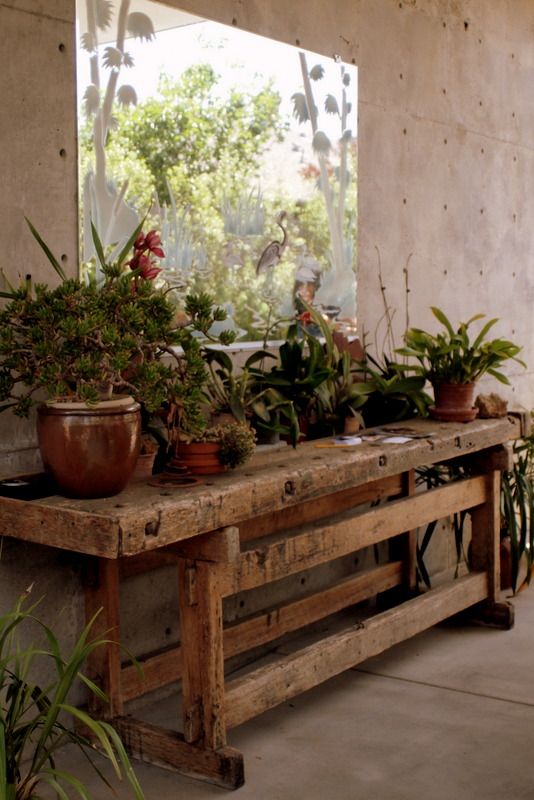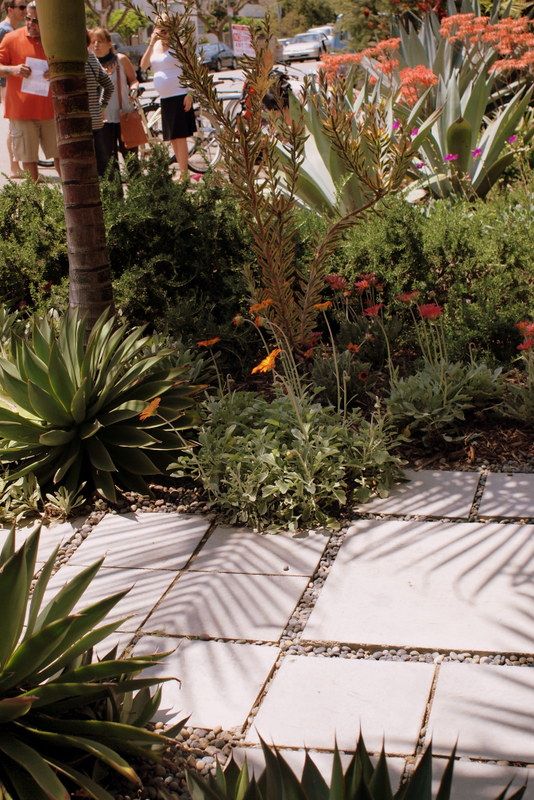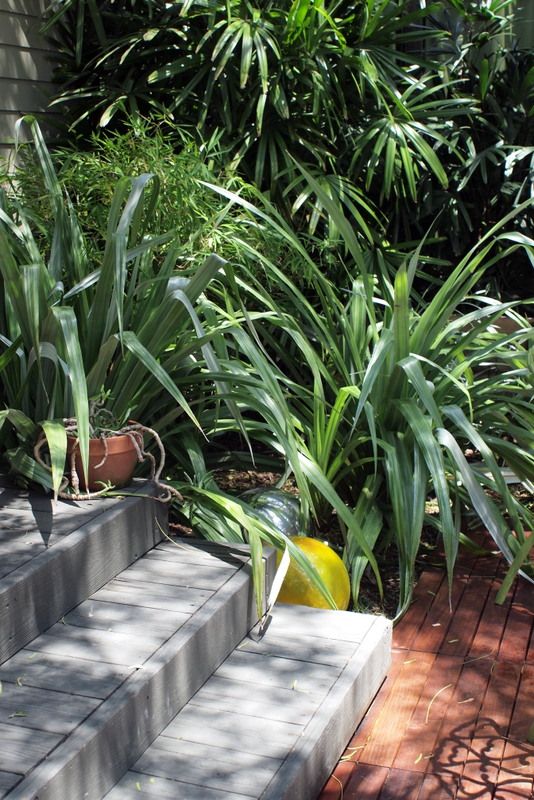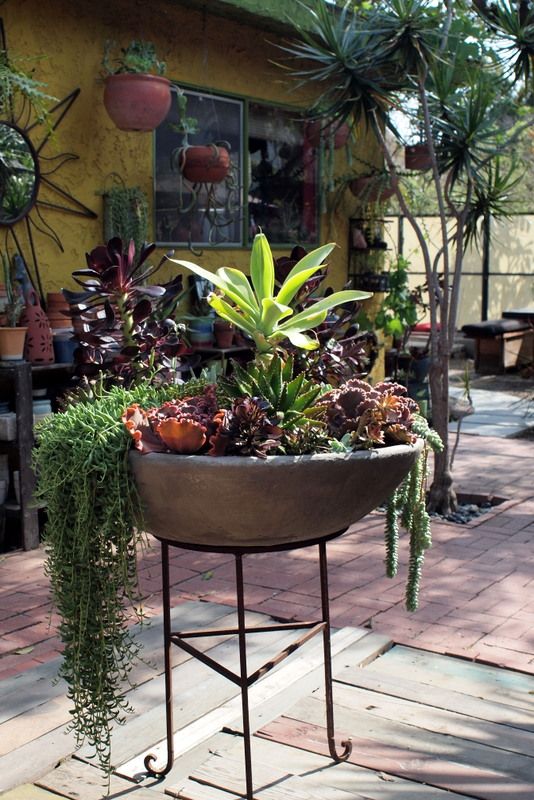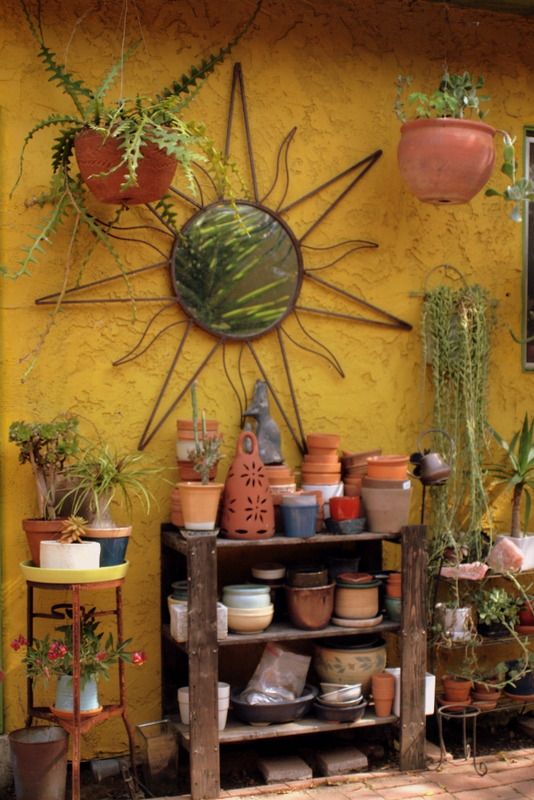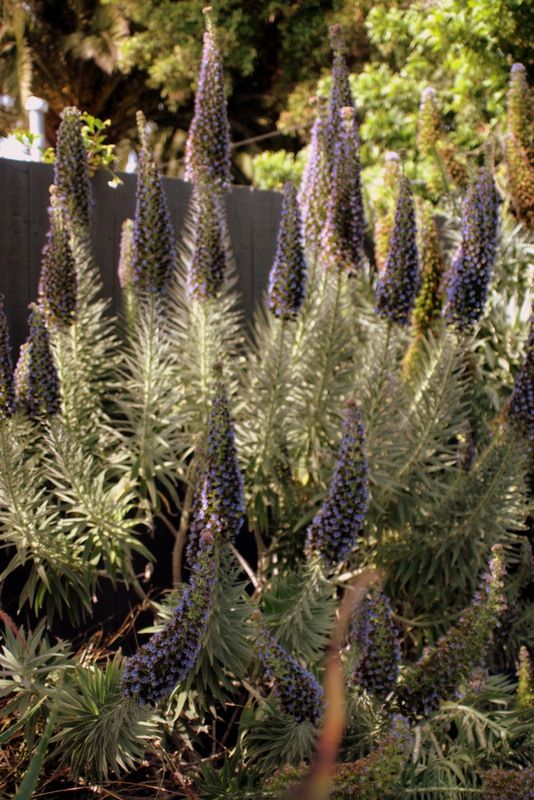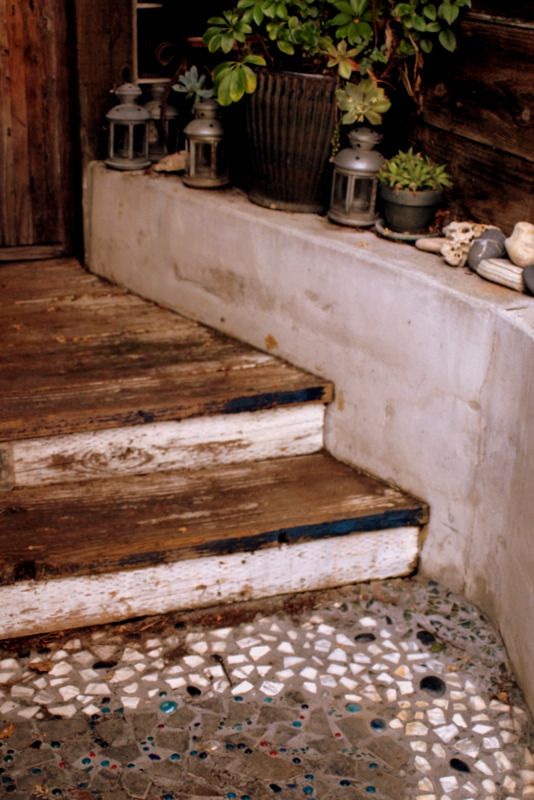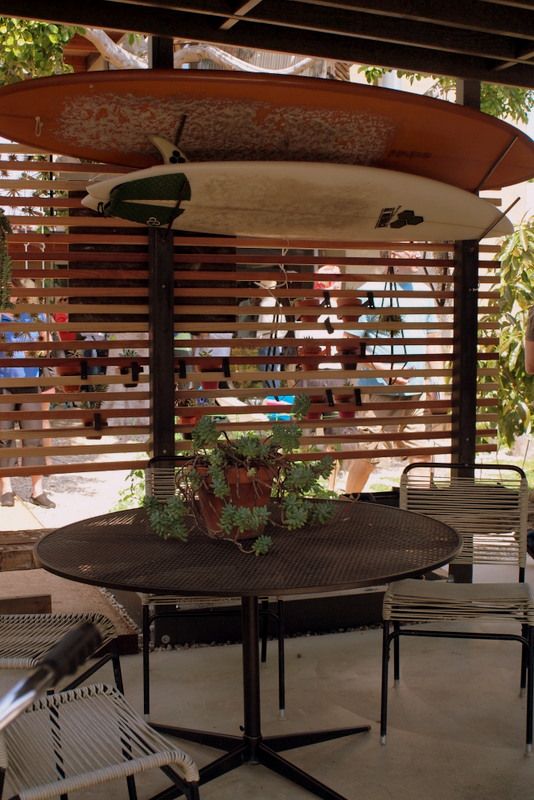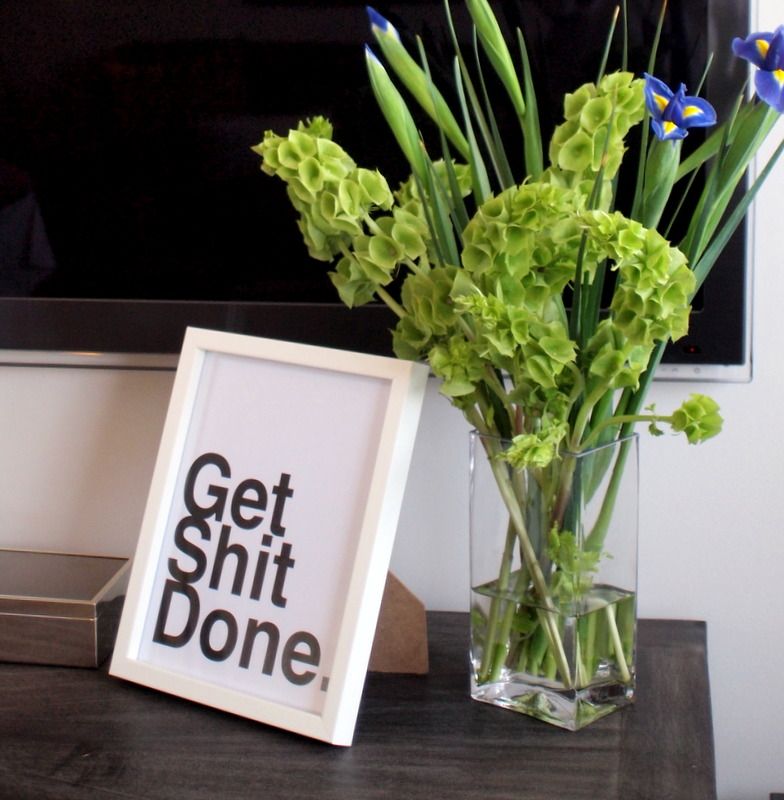 The tour celebrates Venice and Venetians for their sybaritic ways, ingenuity, creativity and industriousness.
To walk like a Venetian, here's a tip I found, a gentle admonishment displayed in front of the tv screen.