And I mean in the specific sense of mail-ordering one plant and then receiving a different one. With plants, impostors and mix-ups can be difficult to detect. It's not like mail-ordering a rug, which when it arrives two weeks later it's immediately apparent that it's the wrong color or size. In the slow-paced world of plants and gardens, the reckoning can come as much as a year later and even years beyond.
Take, for example, my hibiscus whose first bloom opened this morning.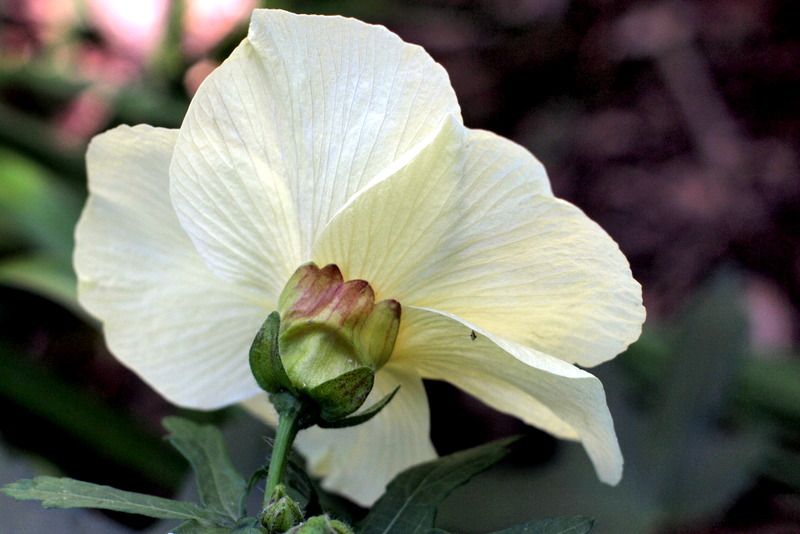 I'm not going to name the excellent nursery from which I ordered this plant, because I'd hate to dissuade anyone from diving into their extensive catalogue listings. Everything else I've ordered has been accurately labeled. Nurseries with cutting-edge catalogues that try to keep the boundless appetites of plant fanatics satisfied while still managing to stay in business are bound to have a few slip-ups like this. And on the whole, the drama of mistaken identity adds undeniable excitement (such is my life).
The plant I ordered was Hibiscus moscheutos var. incanus. It was one of those mid-January, summer-starved, daydreamy purchases. (January 2012.) I was probably attracted to its silvery leaves and tolerance for dry soil. Like a cistus, its flowers were supposed to be white, not yellow, with a maroon throat. Not that the color of the bloom was important. Silvery leaves were the main attraction.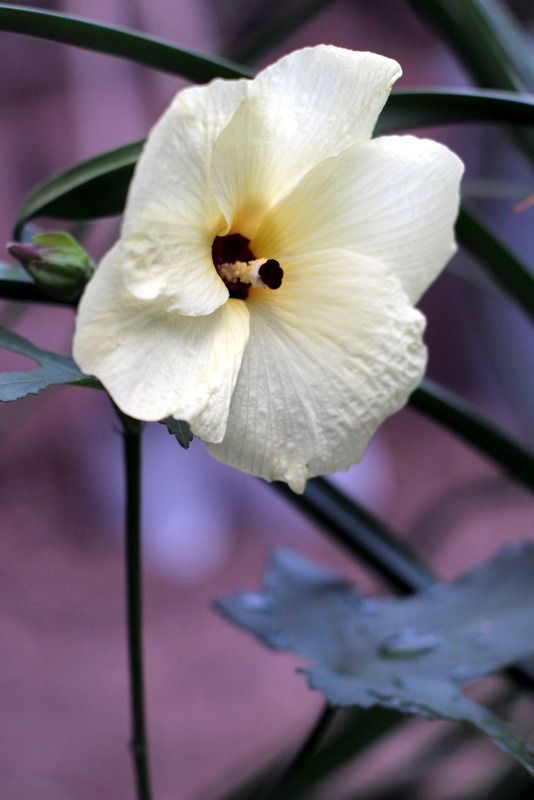 What opened today was a hibiscus with lovely, soft yellow flowers and dark green, okra-like leaves.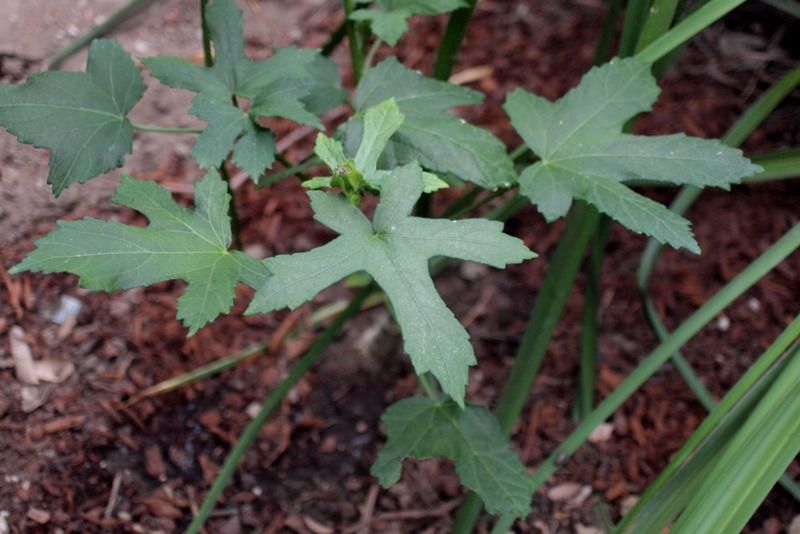 From the very beginning, the green leaves were a puzzle that indicated something might be amiss. Maybe they'll change to silver when the plant matures, I reasoned. But the yellow bloom, which is slightly deeper in color than the photos depict, is the tipoff that this is something other than the hibiscus I ordered. From the nursery's catalogue, it looks like possibly Hibiscus aculeatus, which they also carry, a native hibiscus from southern U.S. Or it could be Abelmoschus manihot.

Whatever it is, I love it. The flowers are thankfully not hybrid-huge in size but still a substantial 3 inches across, and the proportions of leaf and flower hold the promise of a graceful flowering shrub for summer. The only problem is, if this is Hibiscus aculeatus, it thrives in bogs and soggy ditches, conditions completely foreign to my garden.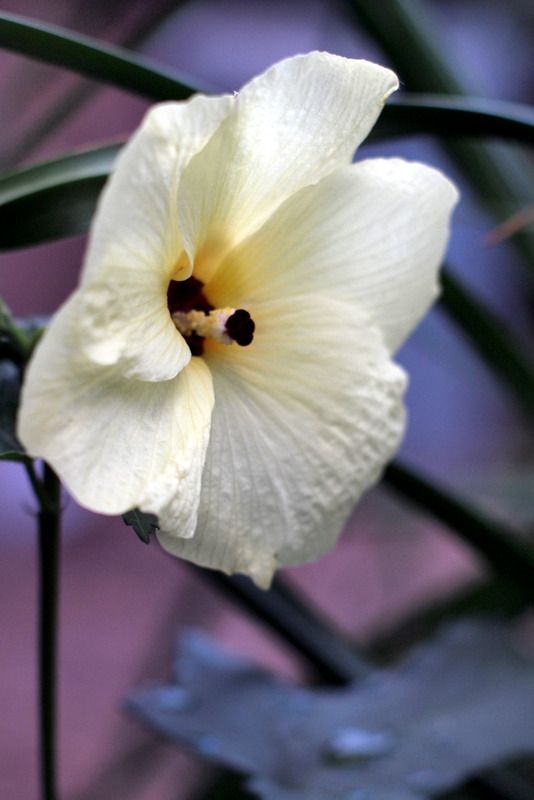 For now I am carrying an extra gallon or so of water to this hibiscus, situated way in the back near the compost pile, where the hose is unable to reach this lovely mistake. About a foot and a half in height now, we'll see how it fares by late August or so, assuming a disciplined watering program can be maintained — a big assumption.