The first garden on Friday was created in the courtyard between two apartment buildings originally gifted to twin sisters by their father in the Tenderloin district of San Francisco. The Organic Mechanics, James Pettigrew and Sean Stout, see opportunity where others see only a dead zone of concrete and a few pittosporum. Now it's a lush urban sanctuary brimming with salvaged and repurposed treasures, a transformed community space enjoyed by all the residents. (Organic Mechanics was also responsible for the gigantic walk-in succulent cube that was the toast of the San Francisco Flower and Garden Show a few years ago.) I'm guessing there's something in the coastal fog that gets the creative synapses firing among Bay Area designers, just as it sends the mighty redwoods soaring taller than any other trees.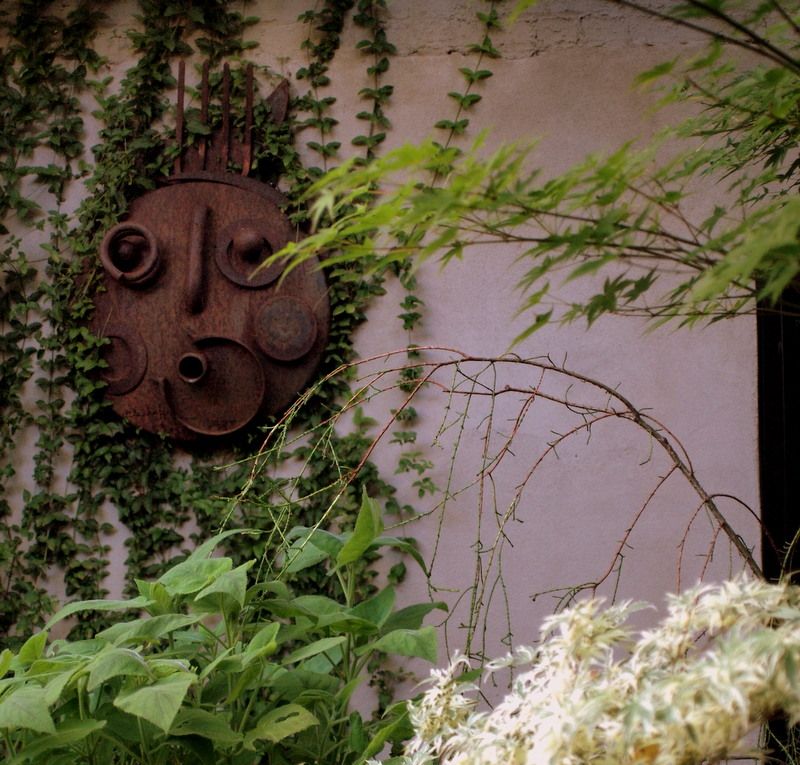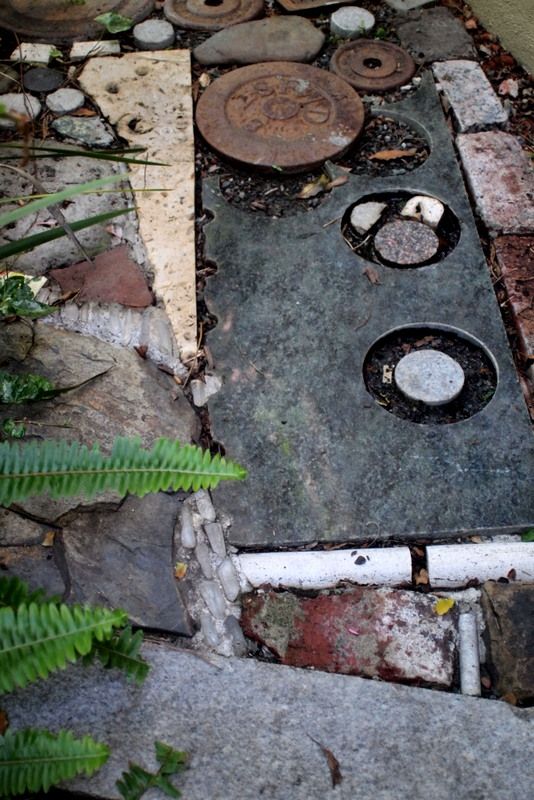 Under your feet is no ordinary paving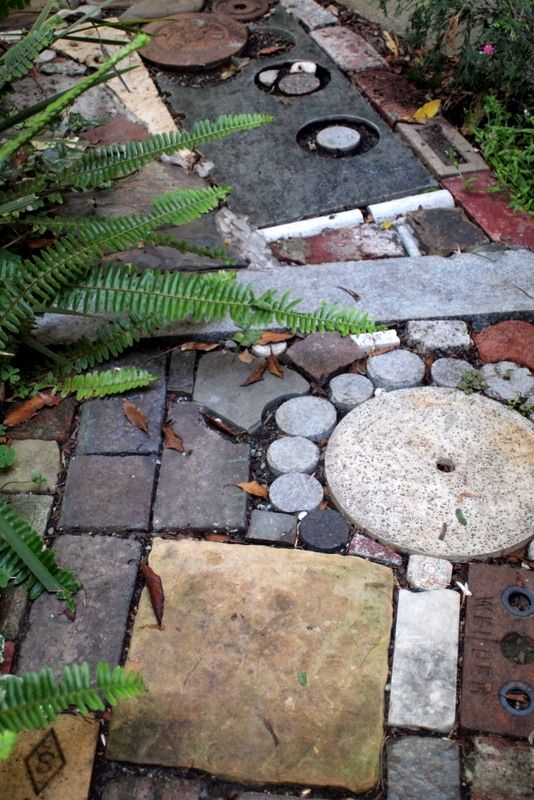 Marble salvage from a local tombstone sculptor also finds its way here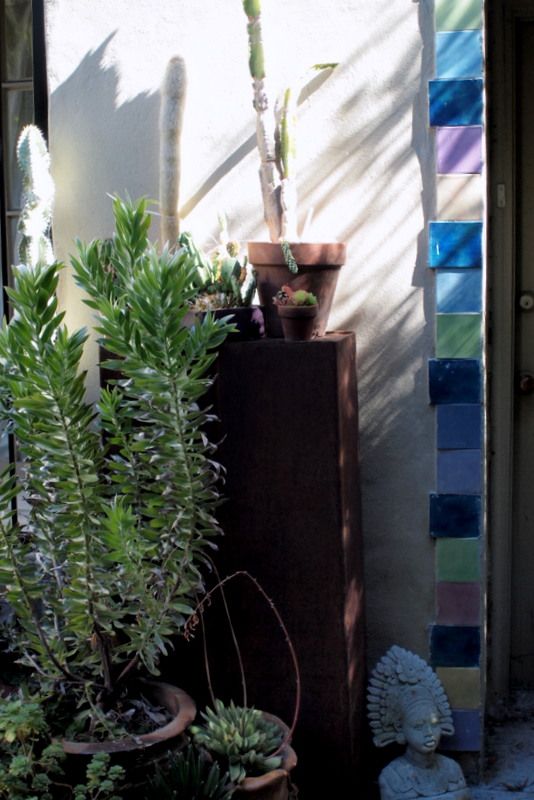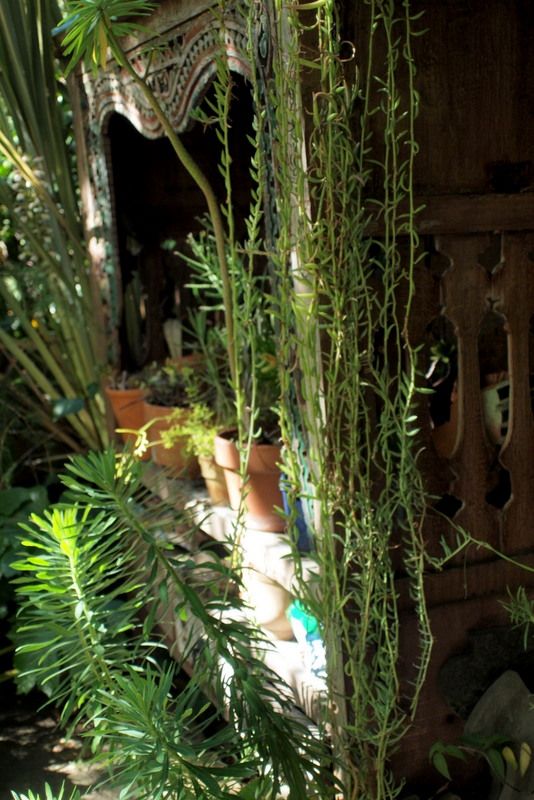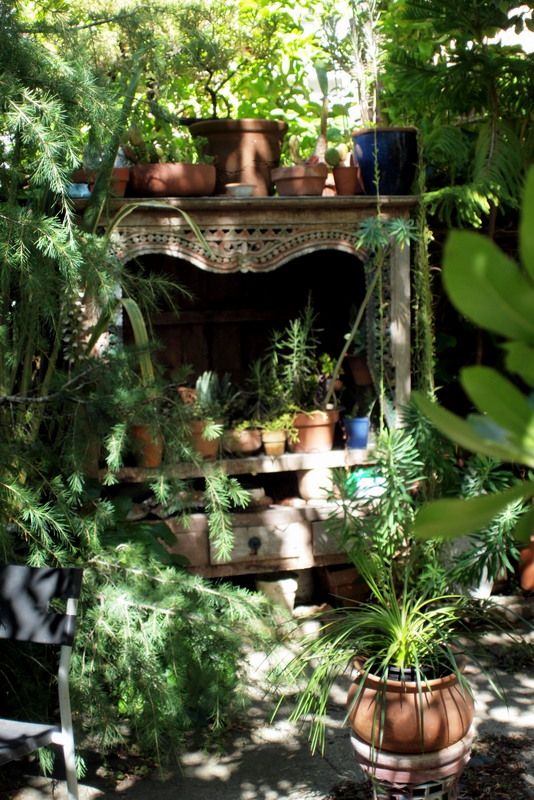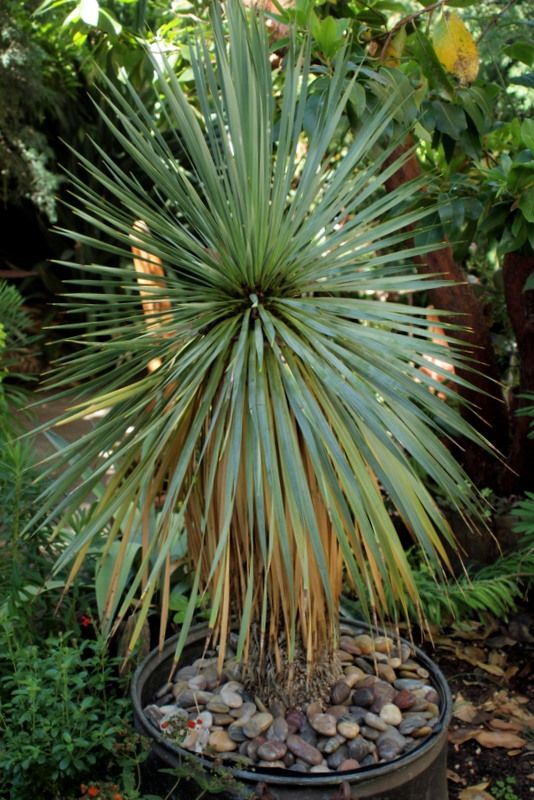 The courtyard had a wonderful collection of plants, like this Yucca rostrata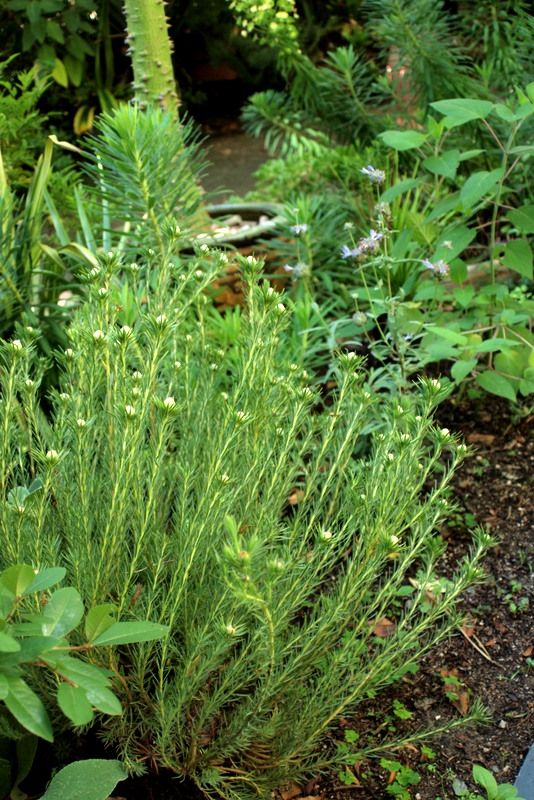 I'm officially on the hunt now for this gorgeous compact shrub, Leucadendron linifolium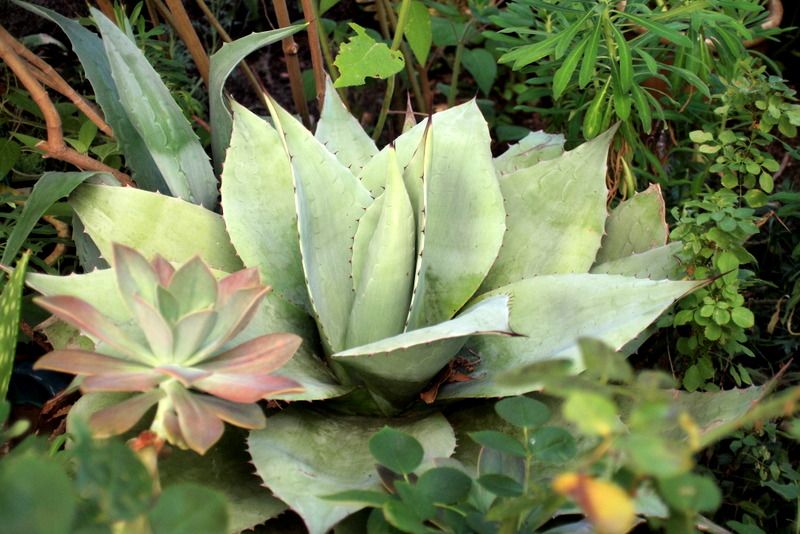 Agave ovatifolia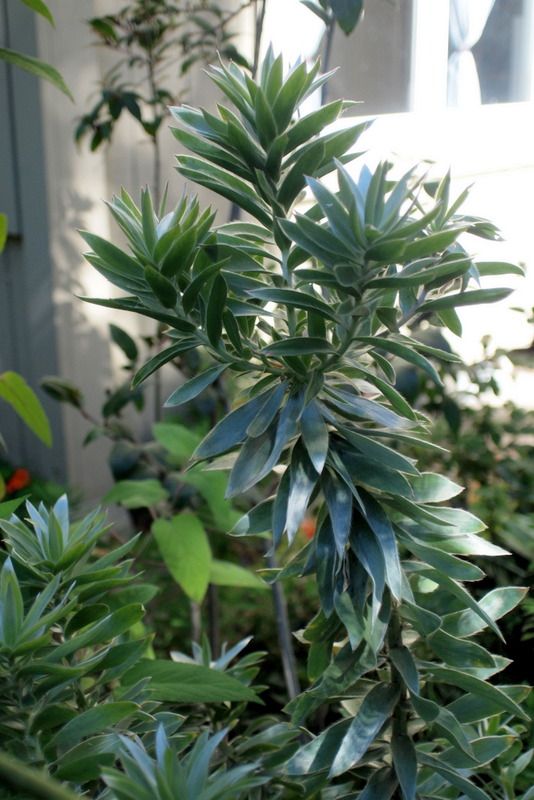 Looks like Leucadendron argenteum to me, but I overheard discussion that this might be a banksia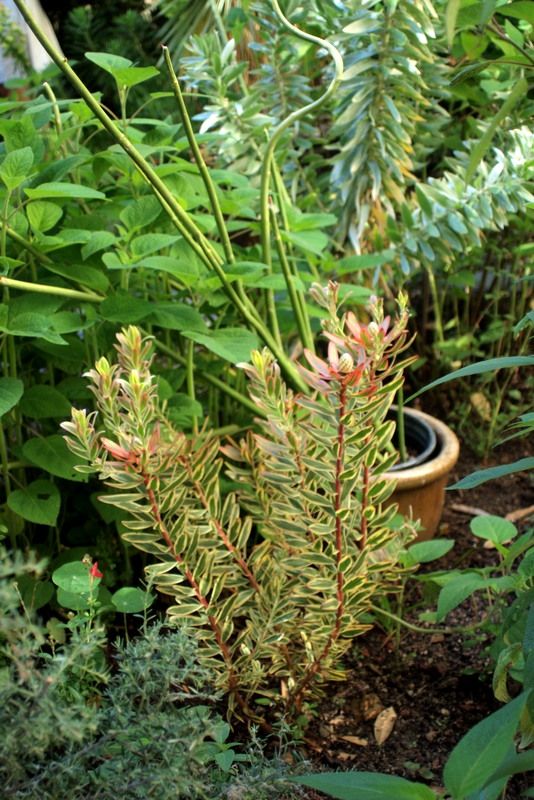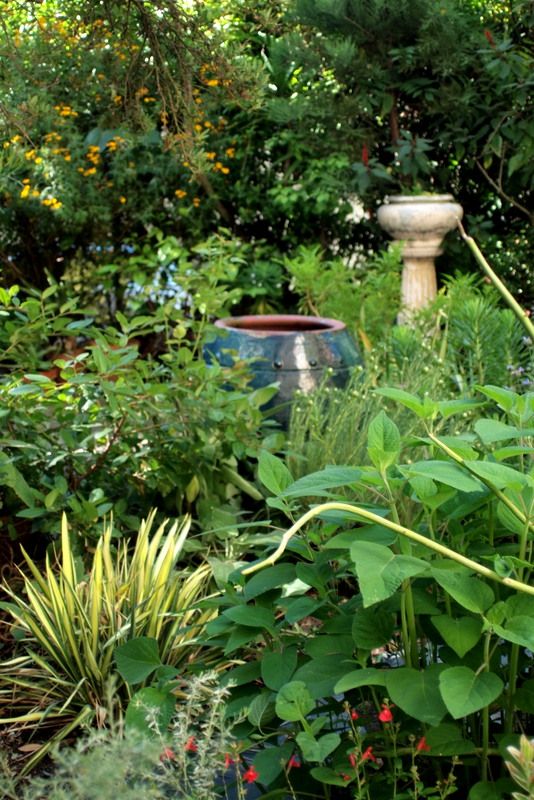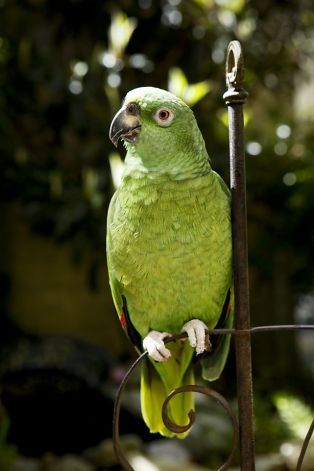 photo from SFGate
Not only was this garden a visual feast, but we were also serenaded by the raspy warblings of Simon, the 25-year-old Yellow Nape Amazon Parrot.
A wonderful beginning to the 2013 Garden Bloggers Fling.