I'm still debating whether to include this grass in next year's garden, but it's occurred to me that what I consider its vices might be virtues for someone else.
Say you can't grow phormiums and you want a dark-leaved one really bad. (And this NOID phormium pictured above is nowhere near as dark as it gets, such as in 'Black Adder.')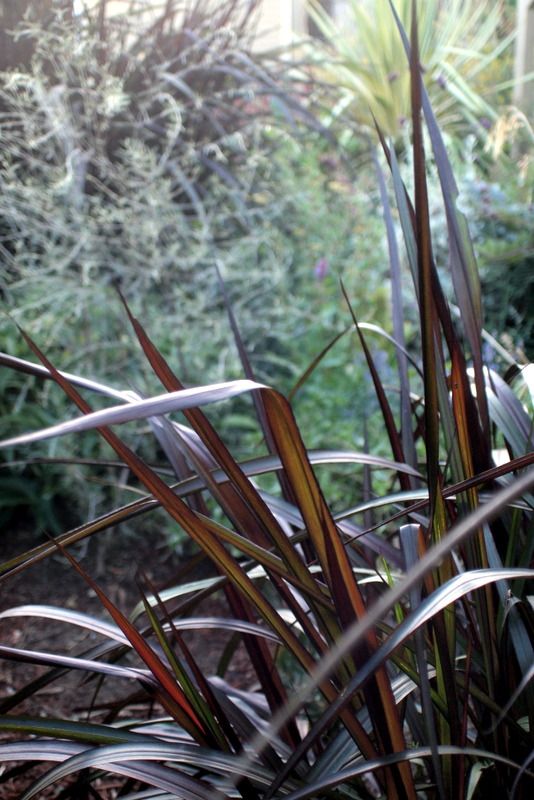 The Princess might make you forget all about phormium envy.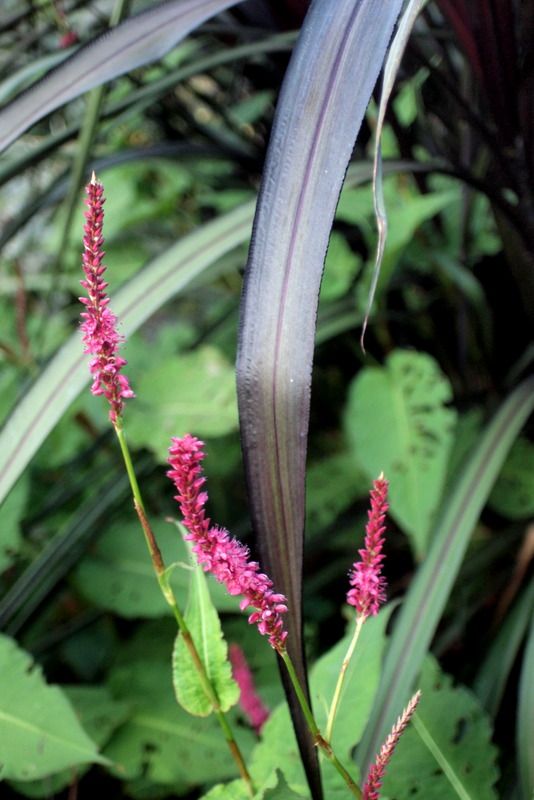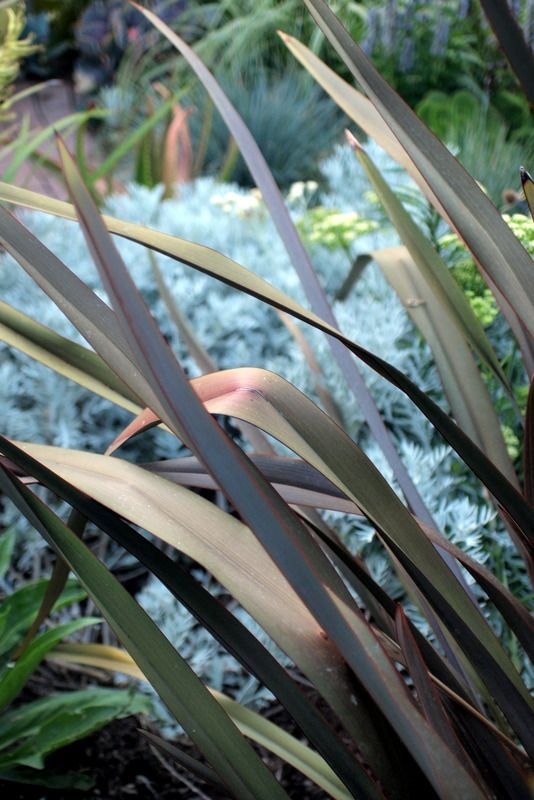 The leaf blades are as wide as some phormiums and fairly stiff, keeping a vase-shaped form. Grass on the left, phormium on the right.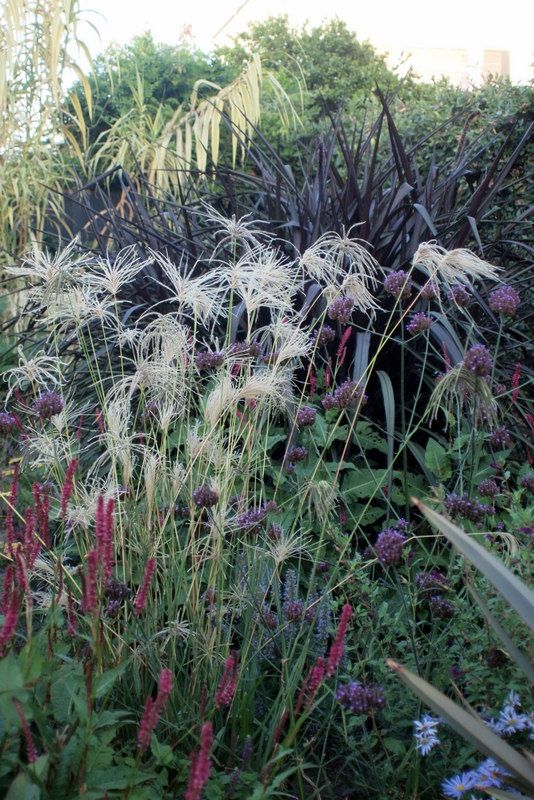 And because it doesn't bloom, it retains that dark-leaved, phormium-like presence the entire summer. Seen here behind the plumes of Chloris virgata.
The above photo coincidentally brings up what are for me its vices. All the stats available on this grass list it as topping out at 3-4 feet. Here in zone 10 this is a monster of a grass. That clump, 6 feet tall by 5 feet wide, was split off from last year's main clump and moved here last fall. Because it thickens up so fast, it needs frequent splitting.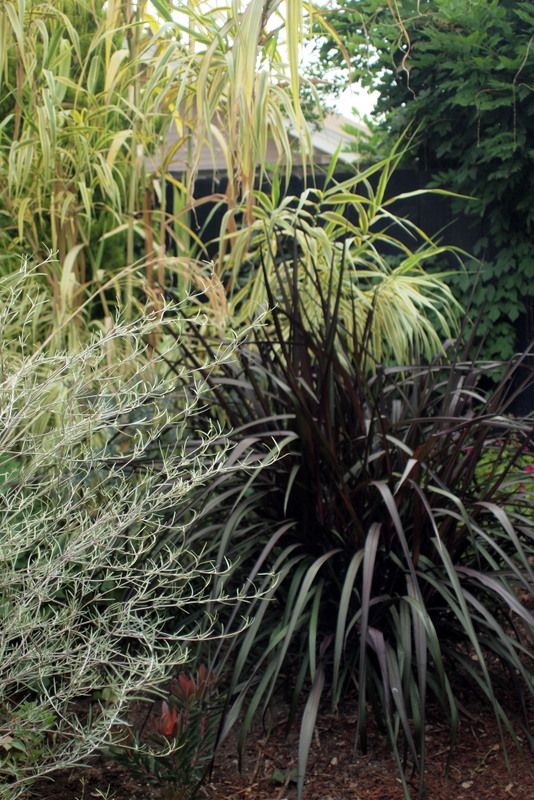 This division was so small and thin this spring I didn't think it could possibly thrive. Oh, yes, it could.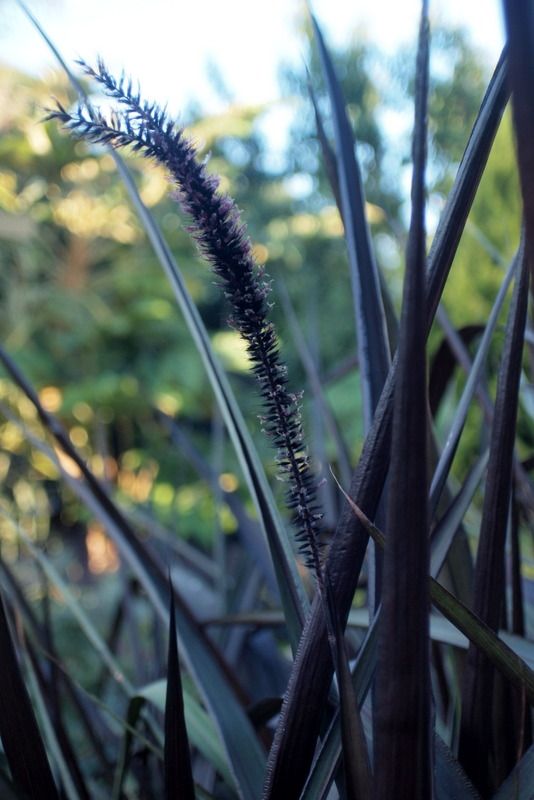 Darker than any phormium I've grown so far, it's been bred not to flower, though it throws an occasional bloom here, so dark as to mostly go unnoticed.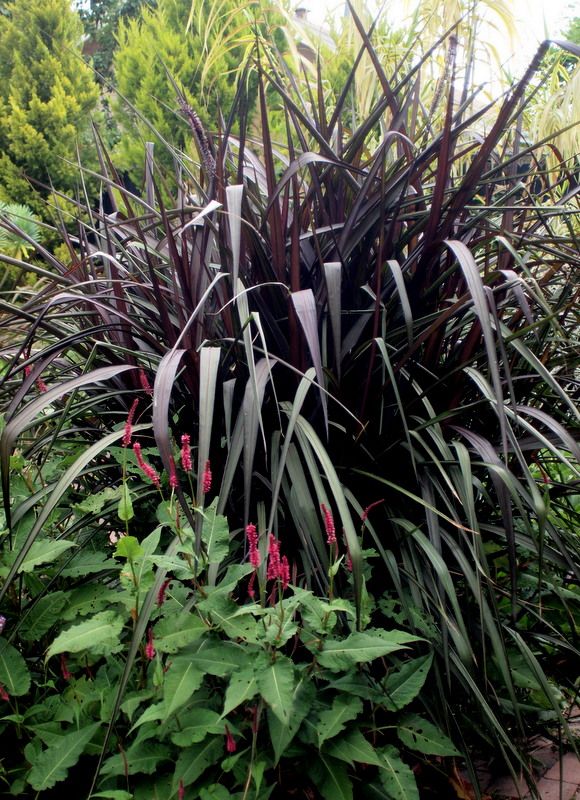 Hardy to zone 8. In a colder-zoned garden, maybe this kind of vigor would be a virtue, achieving good size in just one season.
Keeping it on the very dry side in my garden does nothing to inhibit its vitality.
And if you tire of that inky blackness and want to lighten things up a bit, think of it as a disposable phormium that reaches full size in one season. Pass it on or compost.
(I'm linking this post to Loree's favorite plant of the week on her blog Danger Garden.)