Saturday, August 24, 2013, 7:30 p.m. $5 donation suggested.
Contact: james.griffith4@gmail.com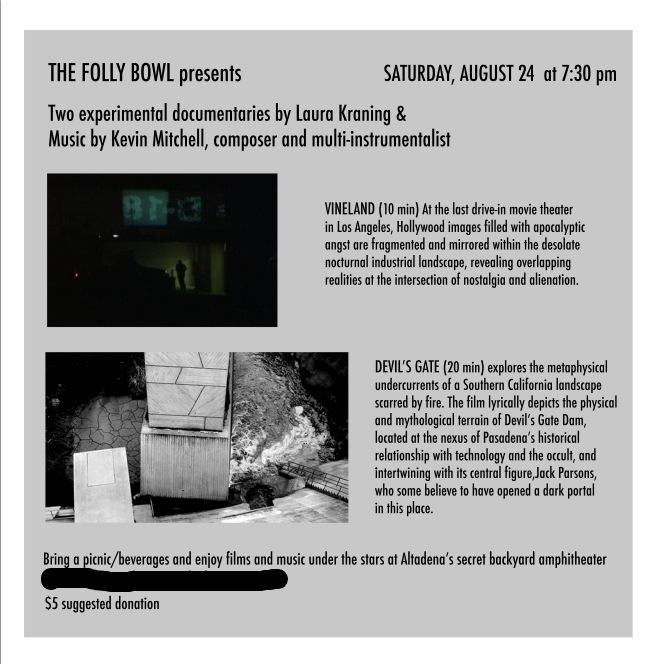 Part of a summer-long, outdoor concert series at the Folly Bowl, the hand-made amphitheater in Altadena, California, created by artists Sue Dadd and James Griffith.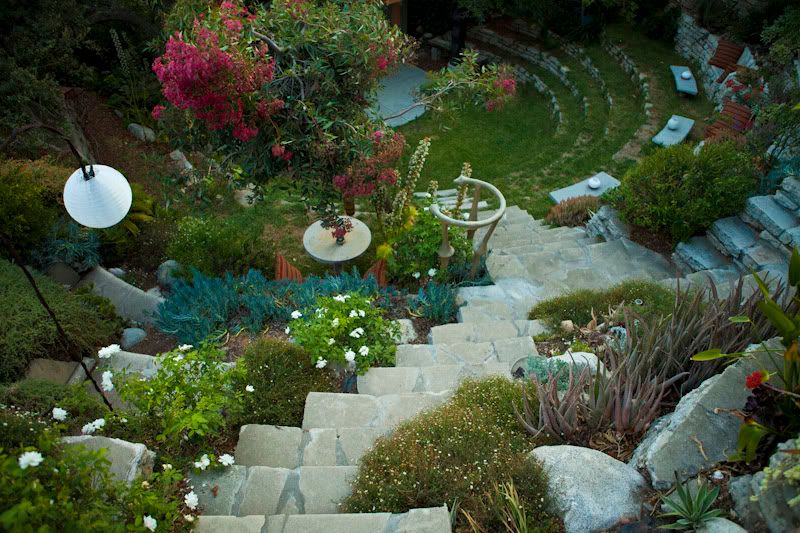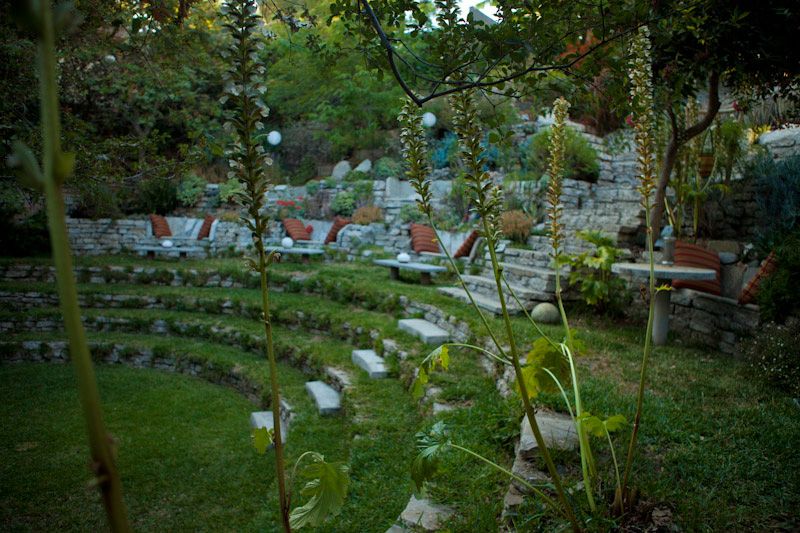 This just might be the night you'll never forget from summer 2013: tucked in against the foothills under balmy, starlit skies for outdoor movies.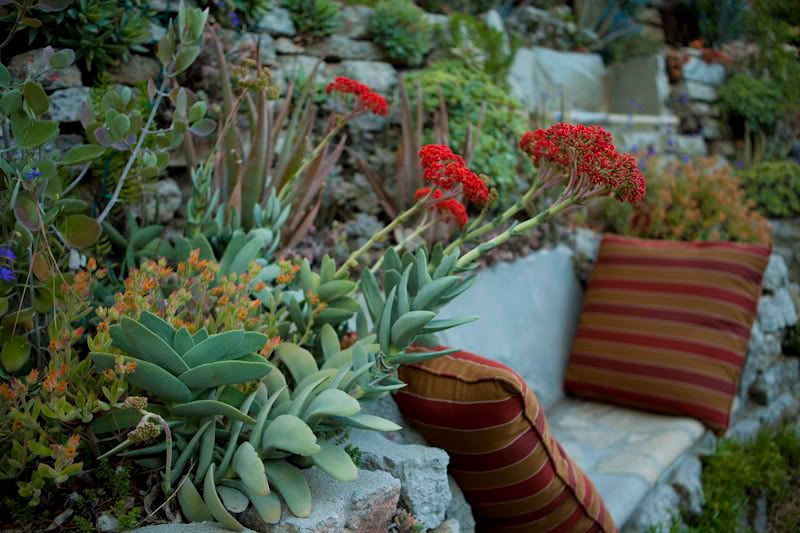 Come a few minutes early to choose your seat and get your picnic things arranged.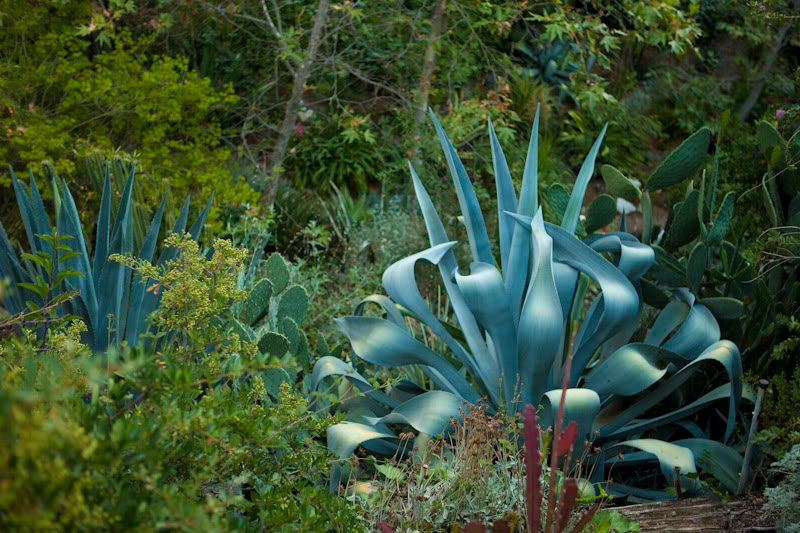 And to have a peek at the garden.
all photos by MB Maher