I've been trying to scale the garden down, which means there will be no shed-sized, fall-blooming salvias this year like…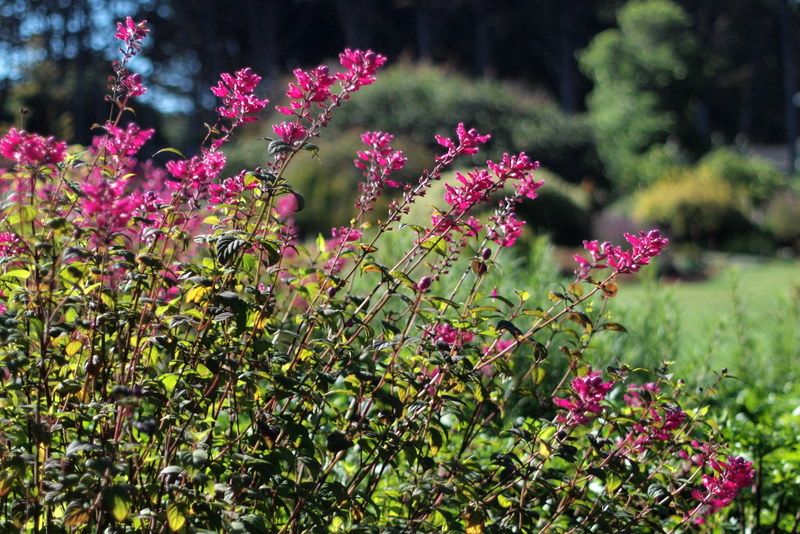 Salvia involucrata, Mendocino Coast Botanical Garden, the rosebud sage. Some of the salvias like a bit more moisture than I'm doling out lately, and this one would fall into that group.
The bog sage, Salvia uliginosa, at Cornerstone Sonoma. As its name suggests, it doesn't mind moist soil but can manage in surprisingly dry conditions too.
Bog sage leaning into frame with potted Eucomis and Scotch moss, sedum, Japanese anenomes, Cornerstone Sonoma
Size or water constraints won't stop me from having a look at salvia offerings at the fall plant sales. Out of an estimated 700 to 900 species, there's one for every situation. Colors are always intense, stems always squared. Since hummingbirds are helpless before the tubular siren call of salvias, be sure to include a seat nearby to enjoy the air show.
Here's a gallery of salvias from gardens past, fall bloomers and otherwise. My garden unless otherwise indicated.
Salvia africana-lutea, 2/26/13 (removed because it was crowding Phylica pubescens, which has since died. And so it goes…)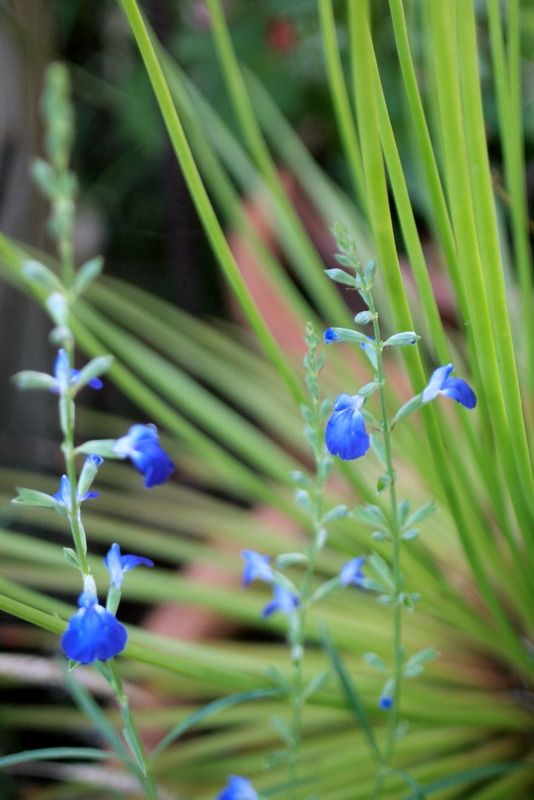 Salvia reptans 'West Texas Form,' slim and upright. September 2012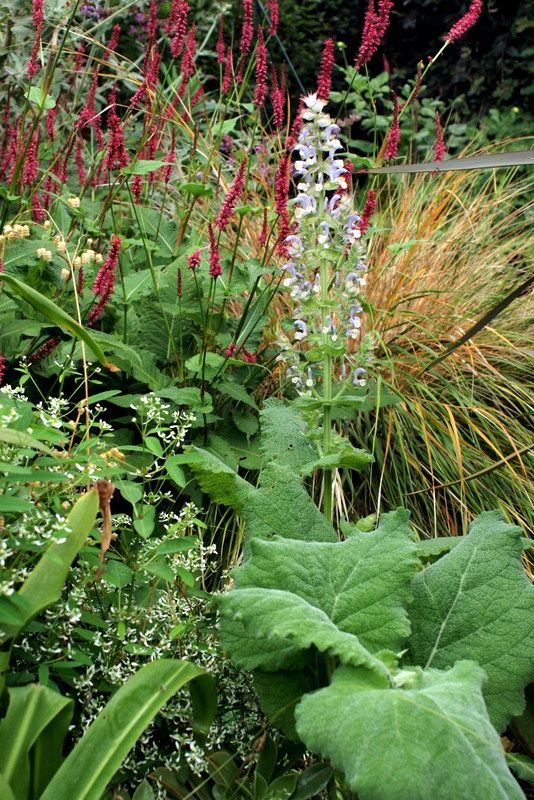 Salvia sclarea 'Piemont.' The biennial clary sage is famous for reseeding (in every garden but mine. And so it goes…) July 2012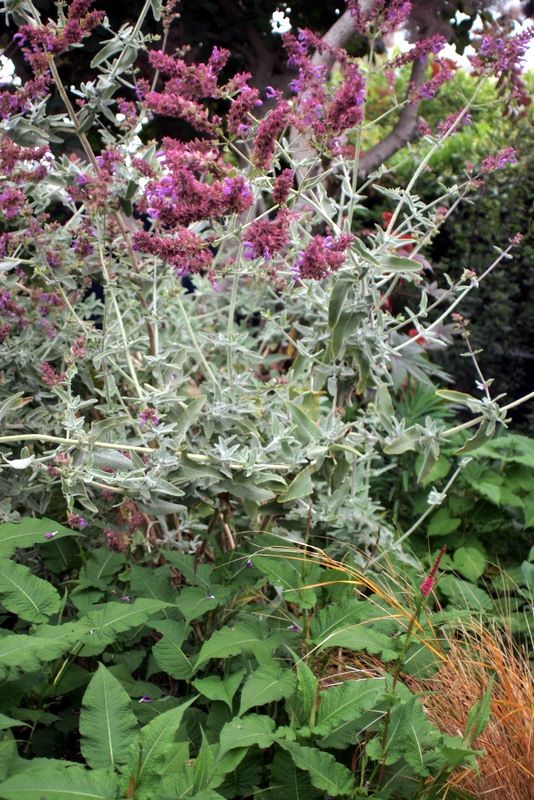 Salvia canariensis var. candissima, June 2012. Outsized, shrub-like. Very drought tolerant.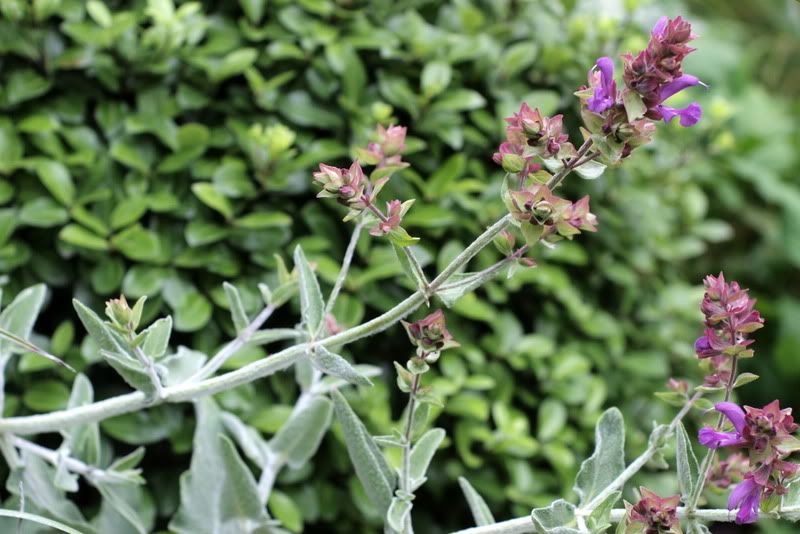 May 2011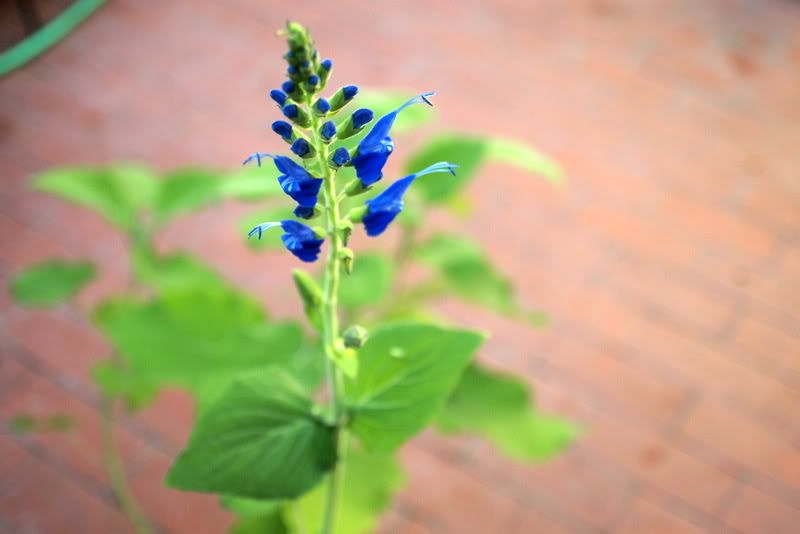 Salvia macrophylla, September 2010. Large, sprawling, always presentable, with leaves clothing stems down to the ground. Not the heaviest bloomer for me though.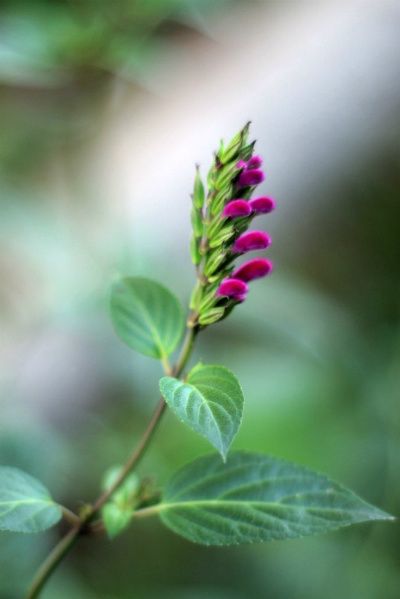 Salvia littae, November 2011.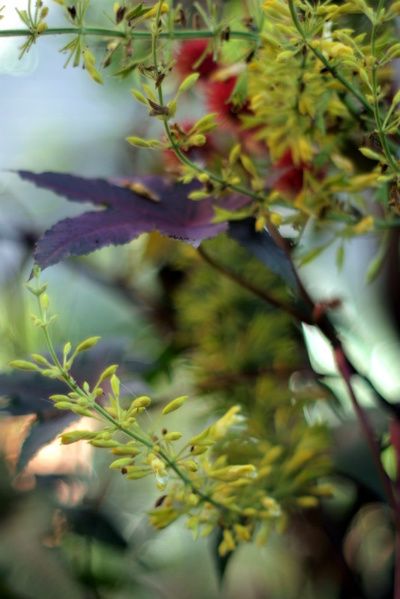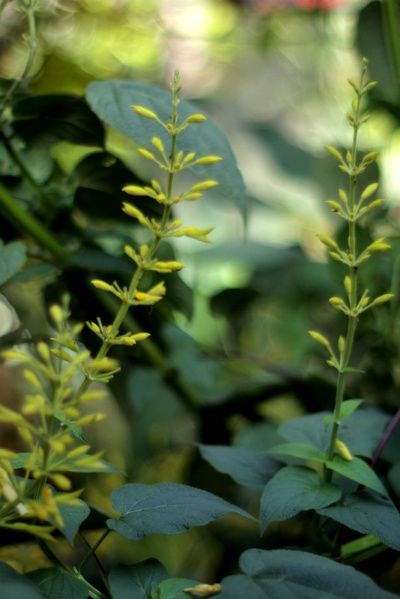 Salvia madrensis, November 2011
Salvia 'Wendy's Wish,' September 2011. Constant and dependable bloomer. We took this year off from each other so I could make room for something touchy and undependable. And so it goes…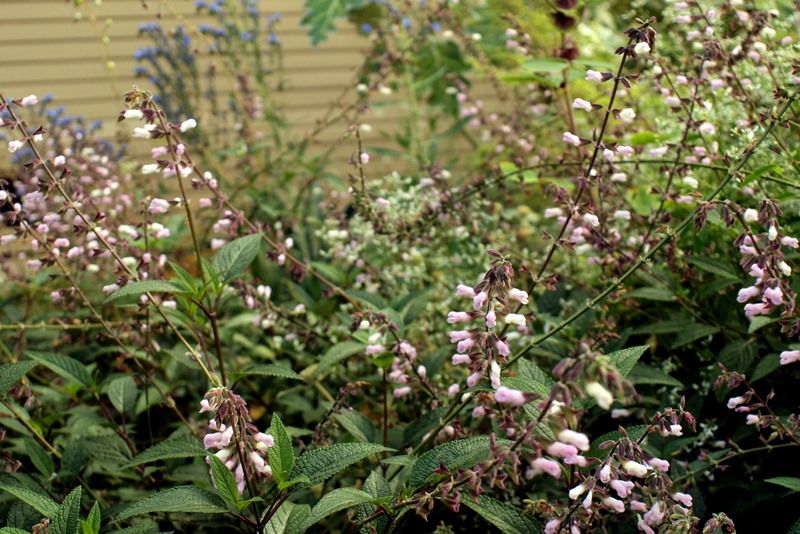 Salvia 'Waverly,' July 2011. Utterly dependable. One of the best for Southern California.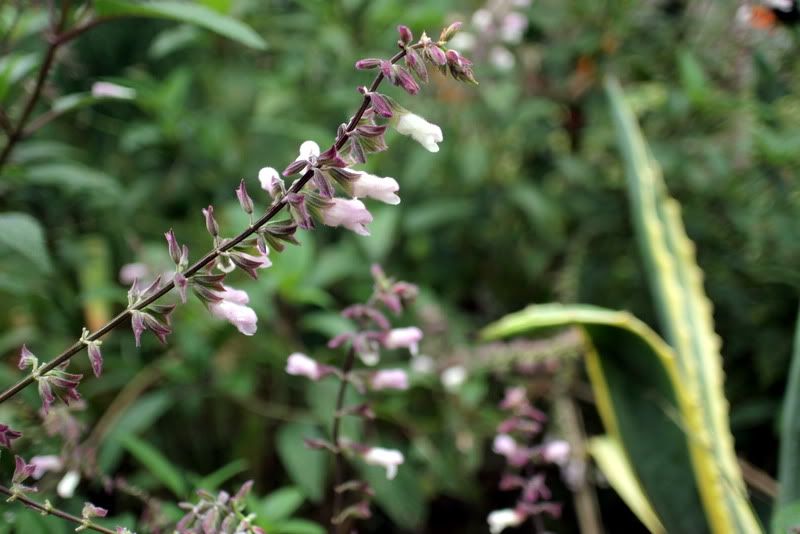 July 2010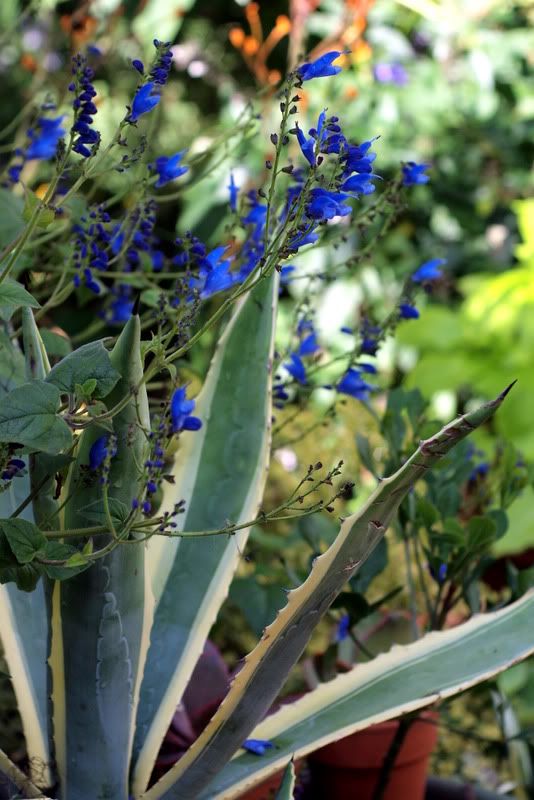 Salvia cacaliifolia, June 2011. The agave now resides in my neighbor's garden.
August 2010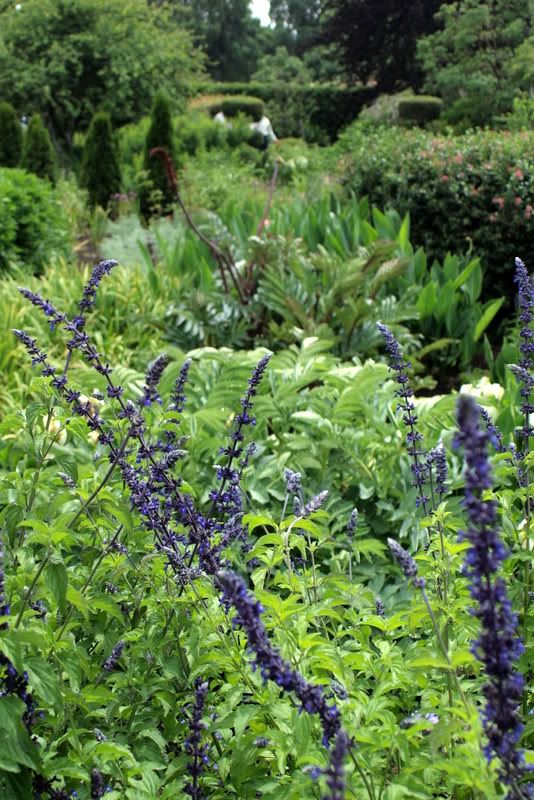 Salvia 'Indigo Spires' at the Huntington June 2011
Salvia wagneriana, April 2011. If you have the space, this salvia is known for blooming during Southern California's winter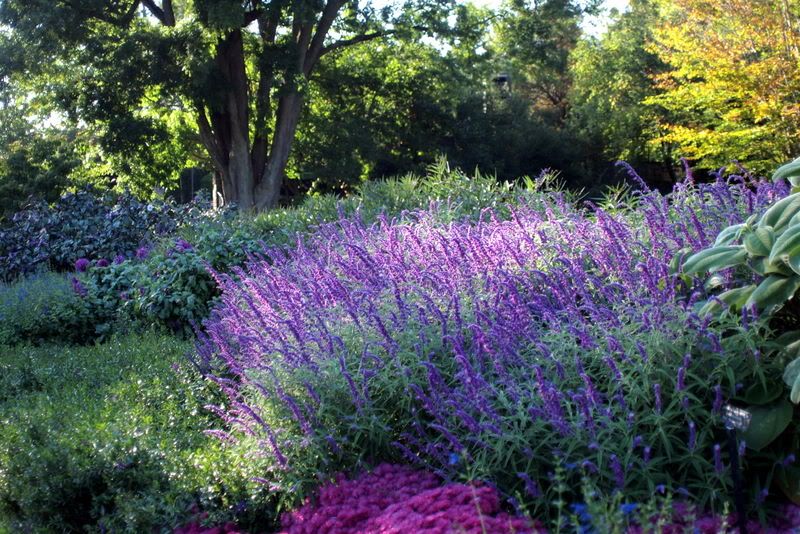 Salvia leucantha, Longwood Gardens, November 2010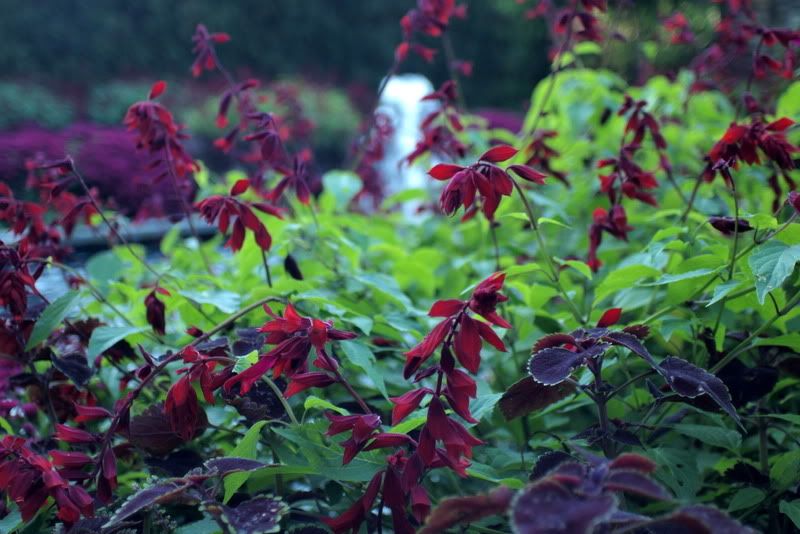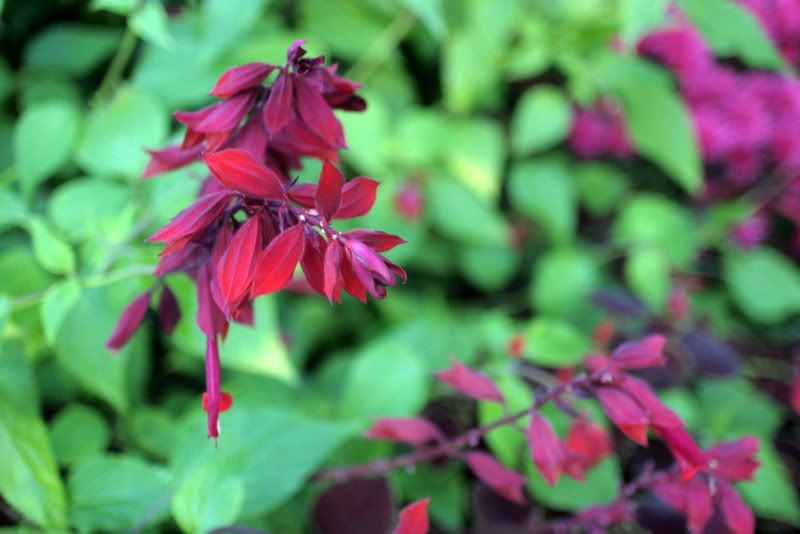 Salvia van houttei, Longwood Gardens, November 2010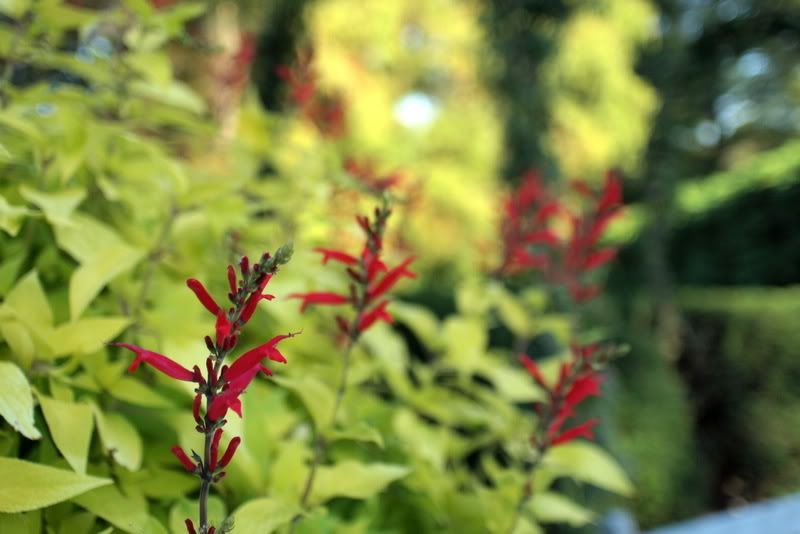 Salvia elegans 'Golden Delicious' Longwood Gardens, November 2010
Salvia 'Limelight,' October 2010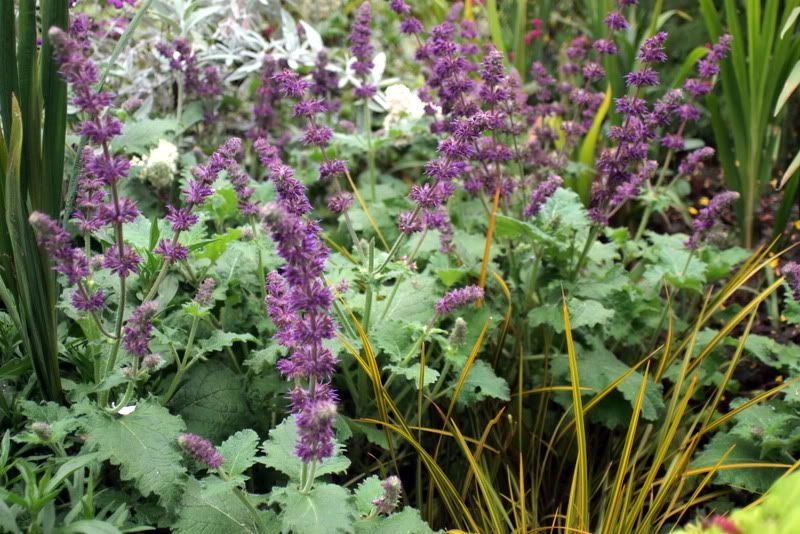 Salvia verticillata 'Purple Rain,' June 2010, blooms most of the summer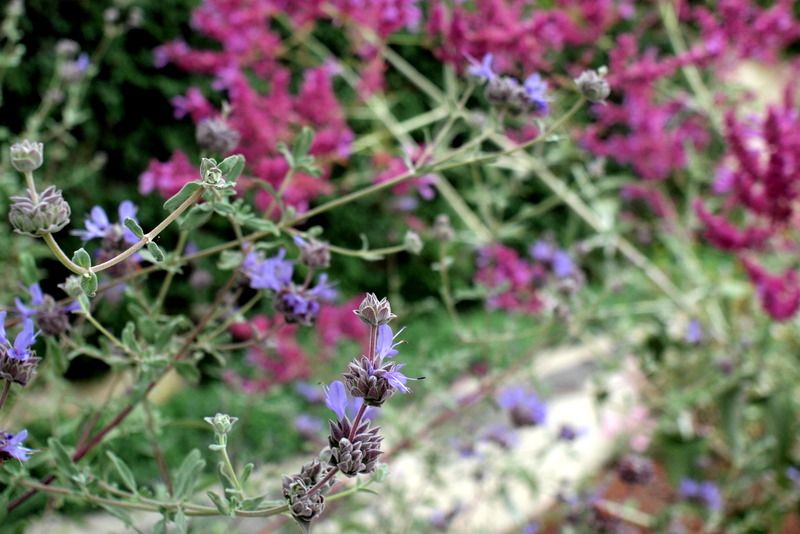 Salvia clevelandii, June 2013, a California native, in a local hellstrip

In Southern California, a good place to find salvias is at
Fullerton Arboretum's salvia sale
, September 21 and 22, 2013.