Cage lights, suspended for hanging candles, flowers. I love messing around with them.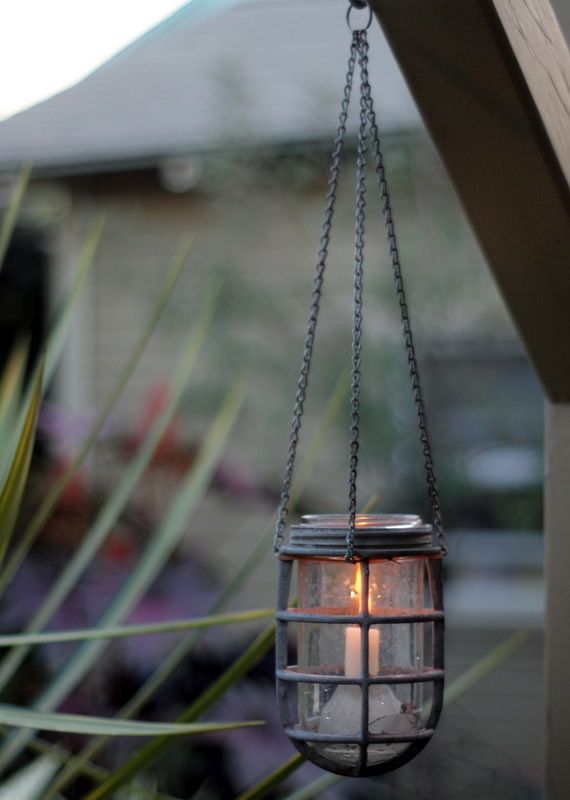 last night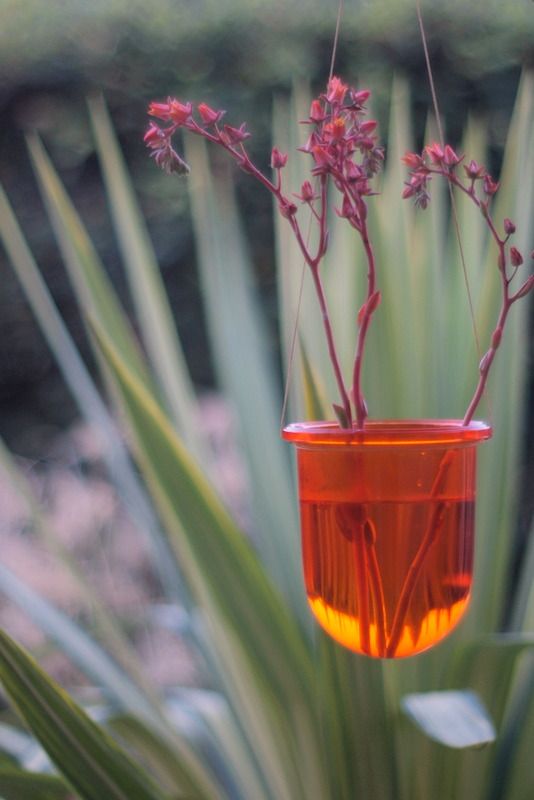 early this morning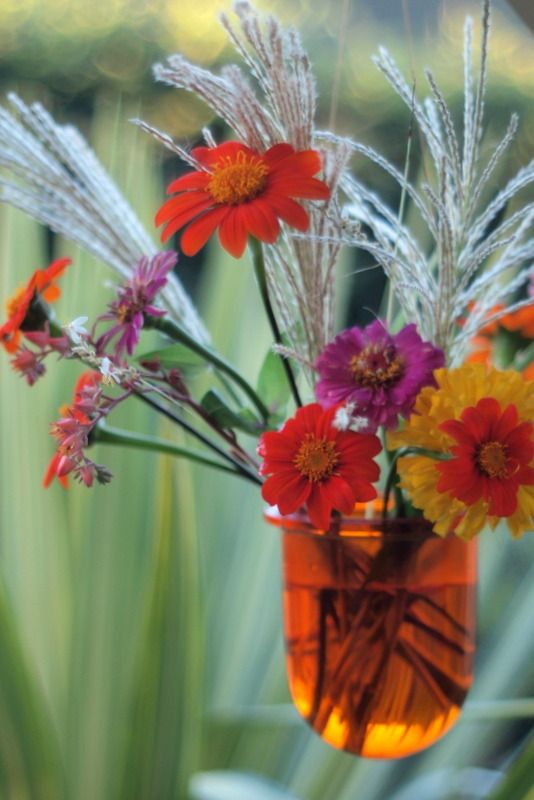 About the same size and shape as a cage light, this orange shade was found a while back at Building Resources and seemed full of potential for…for exactly what, I wasn't sure, but I bought six of them.
The rim makes it easy to rig for hanging.