"California is defined by its Mediterranean climate. It is the smallest floristic province in North America, but has the greatest diversity of plants north of Mexico. It includes such characteristic vegetation as chaparral, coastal sage scrub, oak woodland and grassland. These plants exhibit classic adaptations to California's hot dry summers and cool wet winters: leaves that are small and leathery, light-colored or drought-deciduous." – Rancho Santa Ana Botanic Garden
Tomorrow, November 2, 2013, is a special day indeed. Rancho Santa Ana Botanic Garden will host the Fall Planting Festival, 10 a.m. to 4 p.m.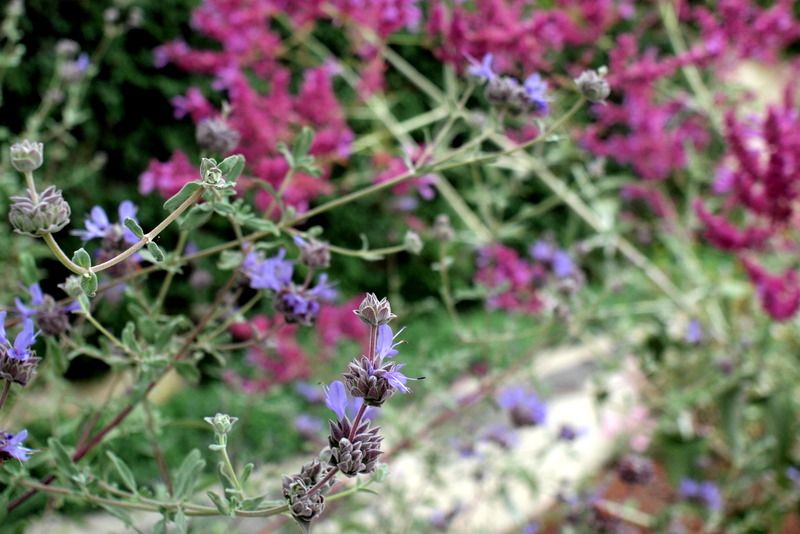 < Salvia clevelandii
Think you have other plans? Check out the extensive ceanothus and arctostaphylos offerings on their plant list here. I stopped counting the salvias at 25.
"An event at which gardeners can purchase from a dazzling range of California native plants, at the perfect time of year for planting. There will be experts on hand to help people make selections, and to offer planting and care advice. There are a number of cultivars that are unique to RSABG, and some of these will be available at the event."
Argyroxiphium sandwicense (Silversword), photo from RSABG
Maybe you can squeeze in another oak; RSABG has 10 from which to choose. The California fuchsia, aka the hummingbird's BFF, will be represented by 15 selections from their list of epilobium/zauschneria.
Here is where you'll find that priceless gift for your garden from California's exquisite botanical legacy.