By November my garden has turned into a curiosity shop of oddities and seedpods.
Like the racks of antler-like blooms on tetrapanax, seemingly more blooms than leaves this years after I clipped away some of the sunburnt foliage.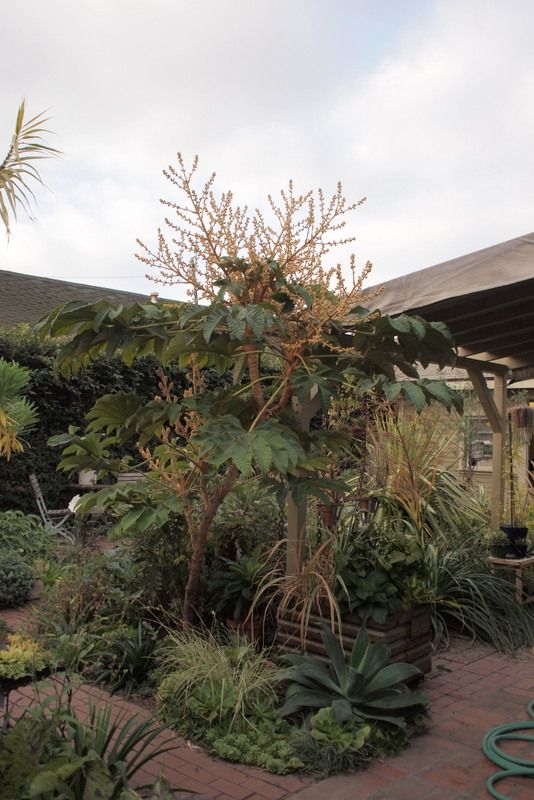 Limbing it up allows for maximum shovage of other plants.
(I may have just invented that word shovage, but if you're participating in Carol's Bloom Day in November, I know you'll understand the concept.)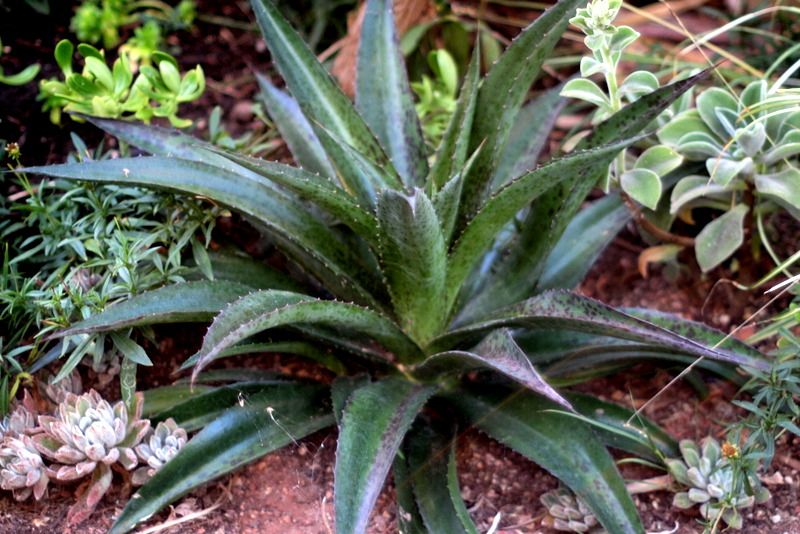 Such as shovage of this mangave, a gift from Dustin Gimbel, which is just about at the base of the tetrapanax near the path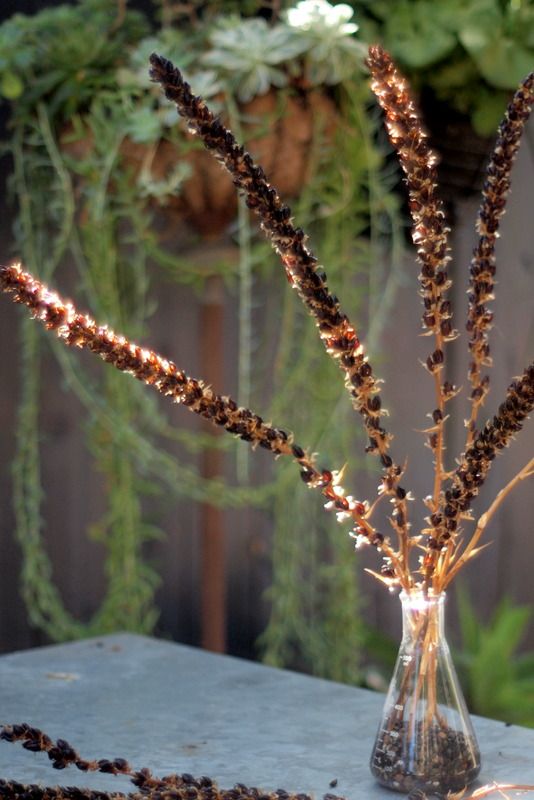 And indoors the rooms become altered in November too. The house is beginning to look like a natural history museum, with vases filled with stalks of nubby stuff like dyckia seedpods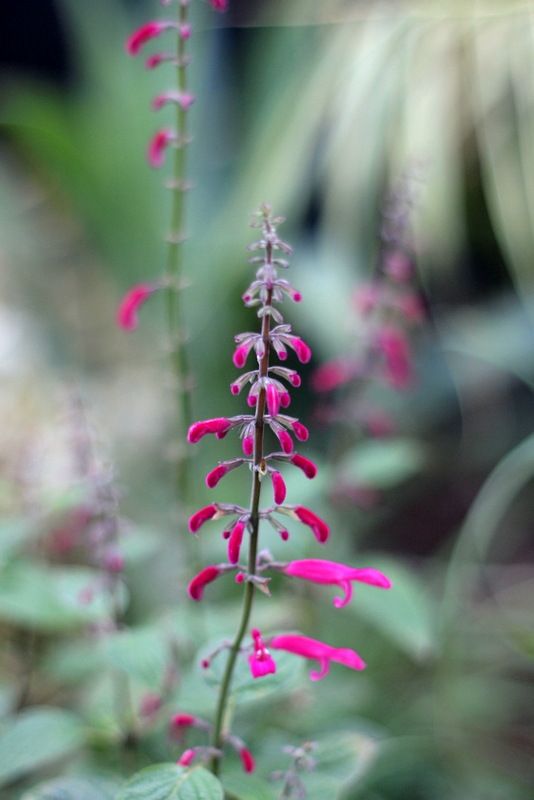 A tender salvia new to me, Salvia curviflora, was brought home from Annie's Annuals this summer. Many of the Mexican salvias just grow too large, so their time in my garden is often limited to a couple seasons. And from what I read, this one won't like very dry conditions. But when they bloom this freely at a small size, it's worth growing as an annual.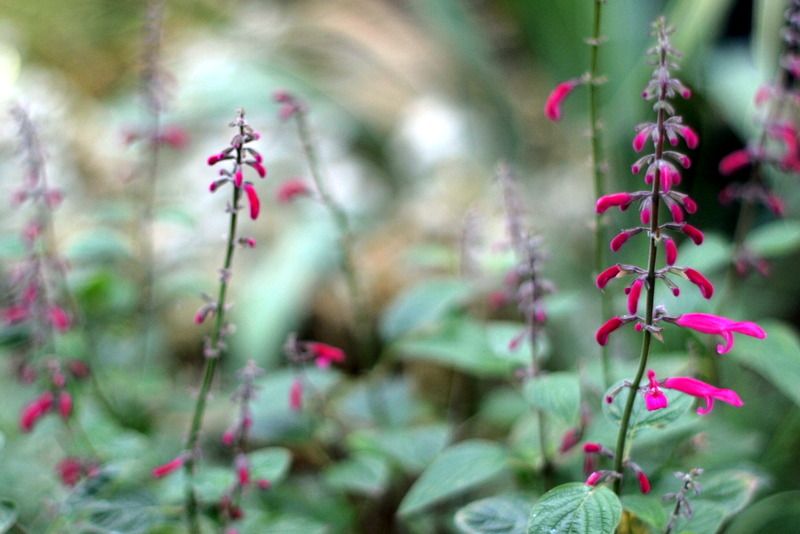 Besides, it's my job to trial every hot pink salvia I come across.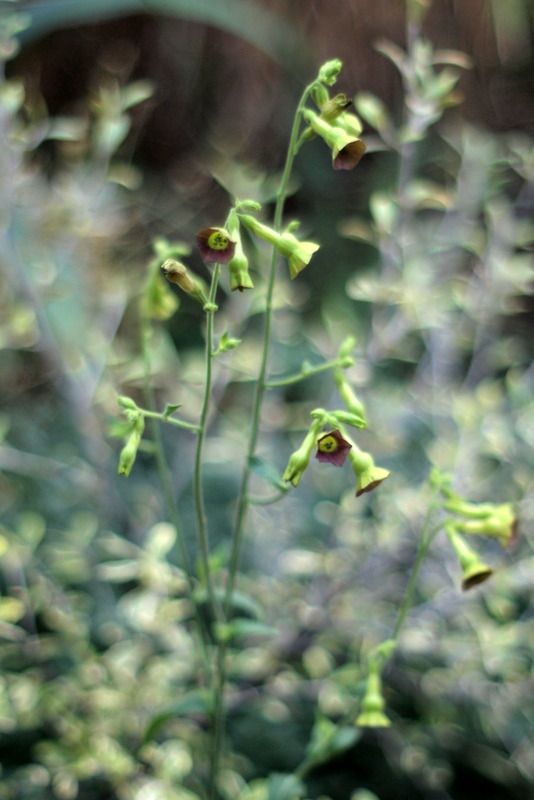 Just like last fall, Nan Ondra's strain of chocolate-colored nicotiana is roused to life by the cooler temps.
Pennisetum 'Sky Rocket' and the yellow form of the firecracker plant, Russelia equisetiformis, are keeping things bouncy and fluffy outside the office. A lot of the various succulent offsets are finding their way here, as have most of the potted agaves, which I can view from my desk. (More shovage.) Just occasionally there's more gazing at plants than working on the computer.
As always, profuse thanks to Carol at May Dreams Gardens for hosting our Bloom Days each and every month.