As someone who has had the same Vilmorin Andrieux prints of oversized vegetables in the kitchen since we moved in 20 years ago, I've always admired artists who respect vegetables.
The Design Files recently did one of their signature, long-form interviews on Australian glass artist Amanda Dziedzic that has all the breadth and detail required for understanding how Amanda arrived at the moment in her life where she was able to create works of glass such as this: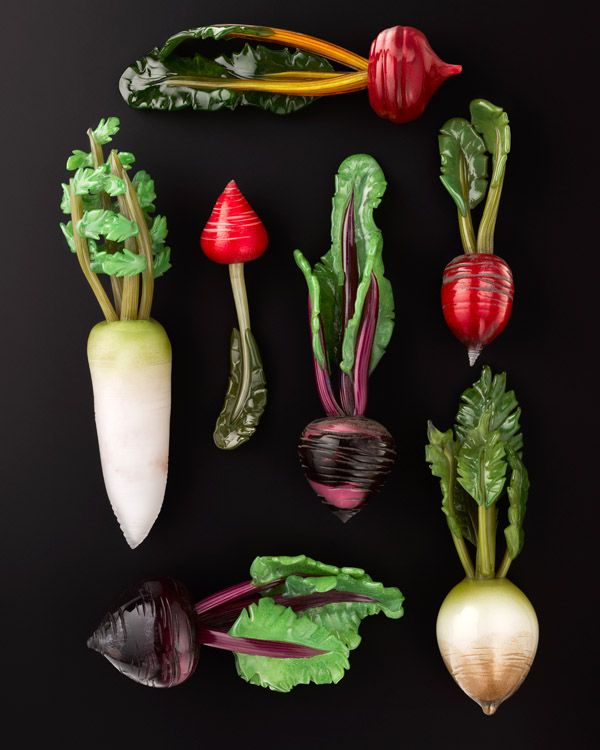 "The biggest influence in my work as a whole is nature. I think plant life is fascinating. Probably the most beautiful design out there. The pattern and colours found in plants will always inspire me."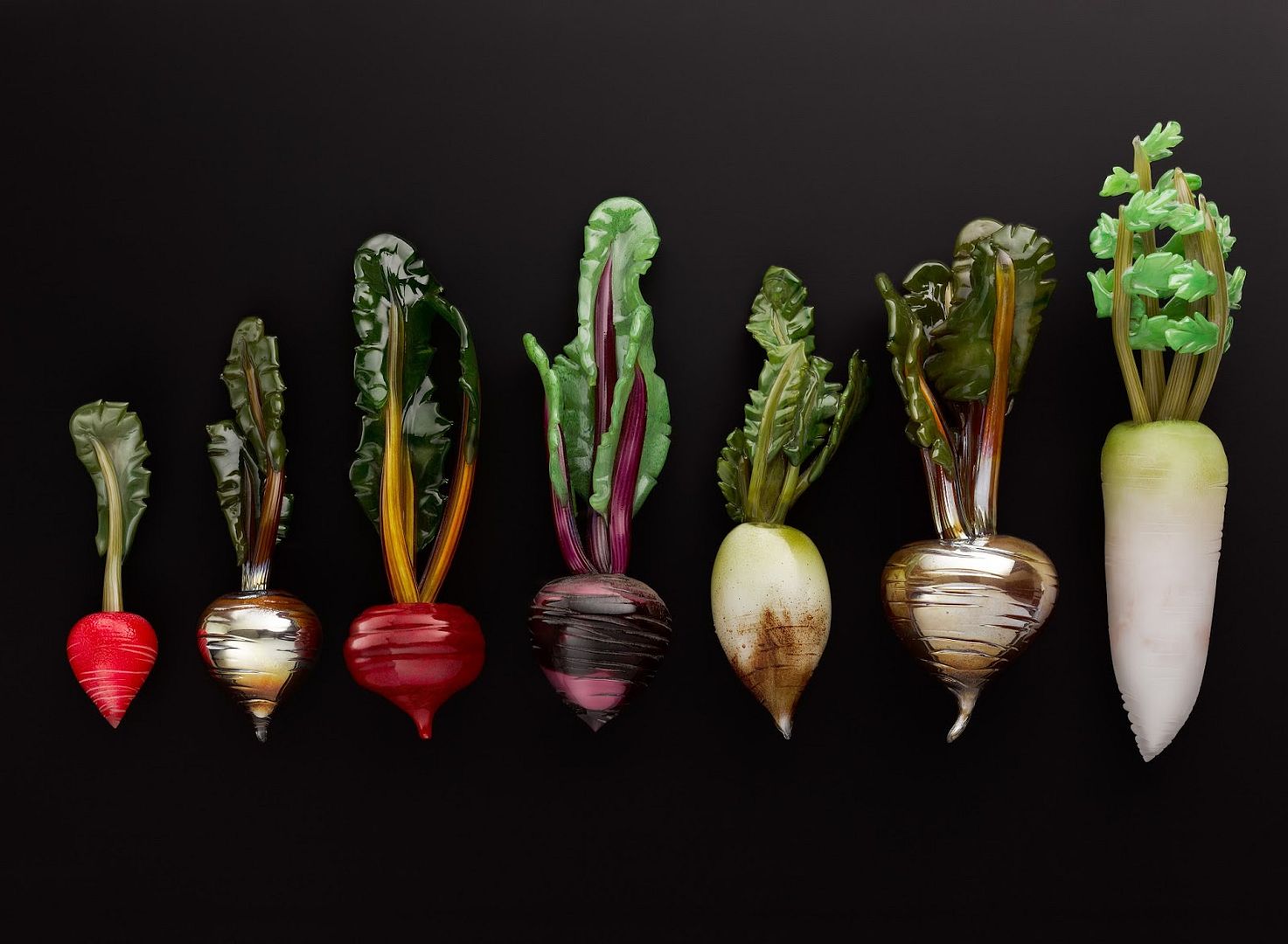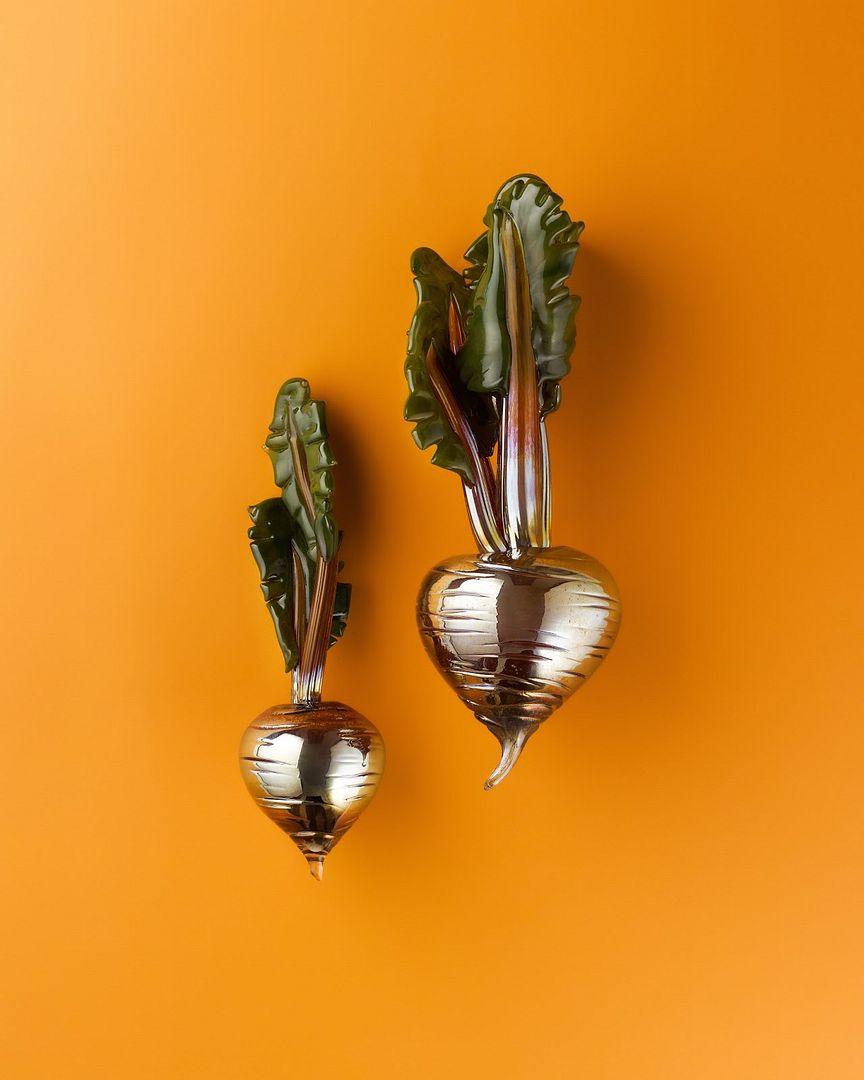 The series of work with vegetables is a result of a "six-week residency at reknowned glass studio Northlands Creative Glass in Lybster, Scotland earlier this year."
These bell jars were a collaborative project Amanda undertook with The Design Files for one of their upcoming open houses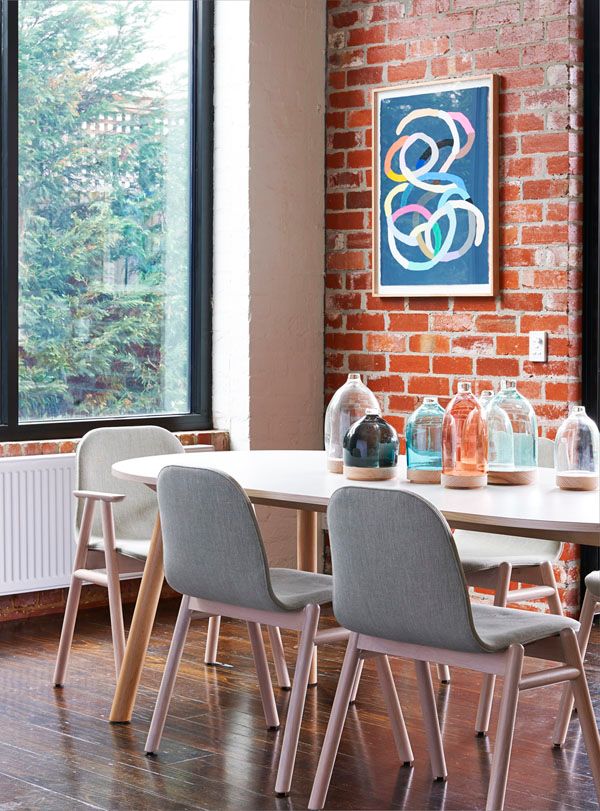 The bell jars with their wooden bases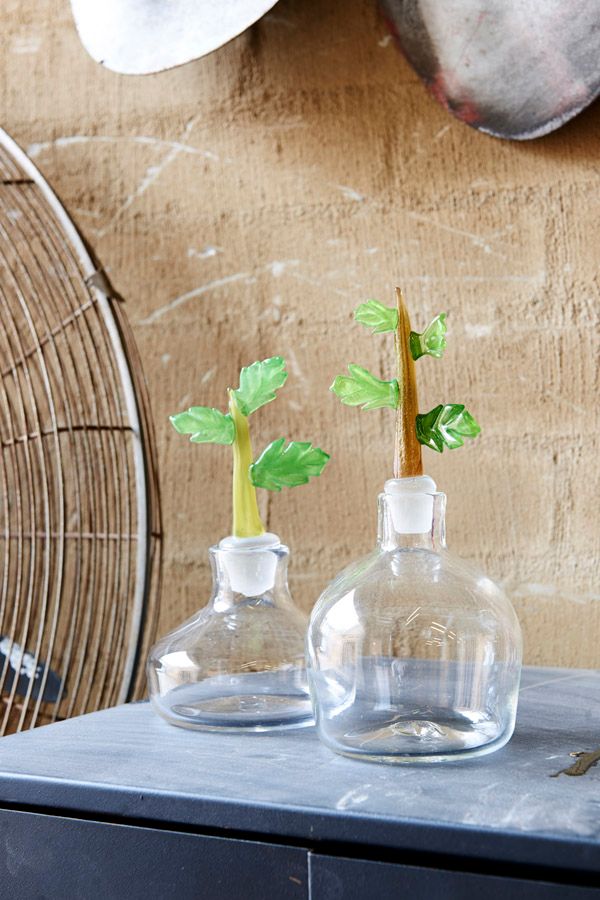 If I had to choose a favorite, it just might be these stoppers.