a very polite and well-timed rain arrived after the Thanksgiving holiday, sometime after midnight.
On Wednesday I brought in chairs that summered in the garden for holiday duty.
The new rain gutters gurgled musically as they efficiently carried rain away from the 100-year-old foundations, a happy ending to the month-long gutter ordeal.
(Marty fell off the roof, ass over tea kettle, but amazingly emerged with only muscle soreness for a couple weeks. Thank you, gods of calamity!)
Listening to the orchestral rhapsody of rain in the gutters, on corrugated roofs, on pavement, kept me busy most of Friday morning.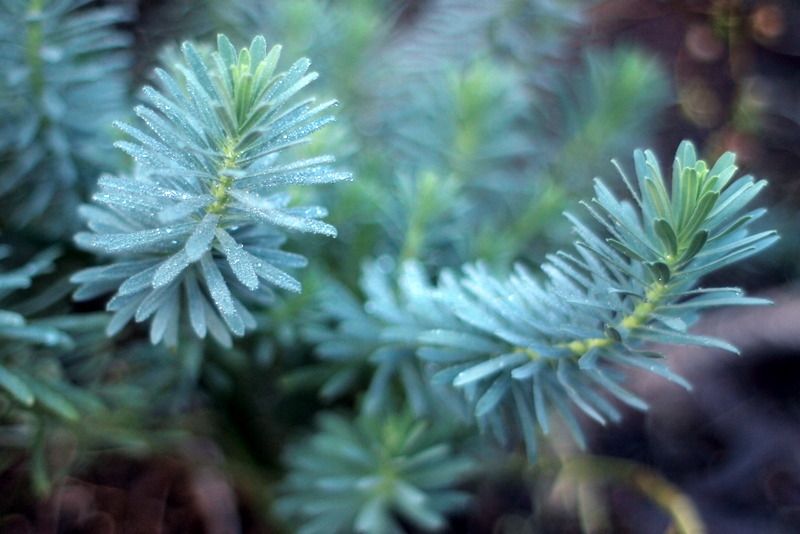 I was awake at 5 a.m. today, anticipating the early morning patrol after the rain.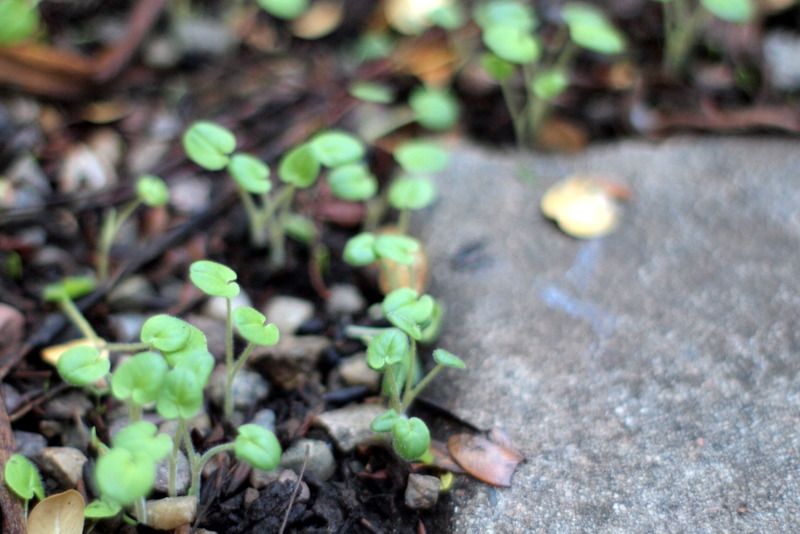 Prowling the garden to see what the rain brought, I found newly sprouted seedlings of Erodium pelargoniflorum. Rain makes fast work of germination.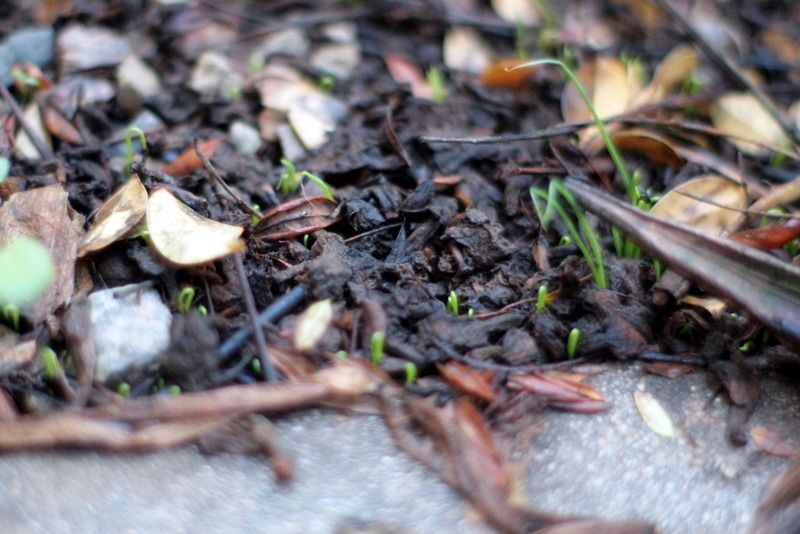 And then I remembered I shook the seed pods of the South African bulb Albuca maxima in this area of the front gravel garden and searched for signs of germination.
These tiny strands may just be baby albucas.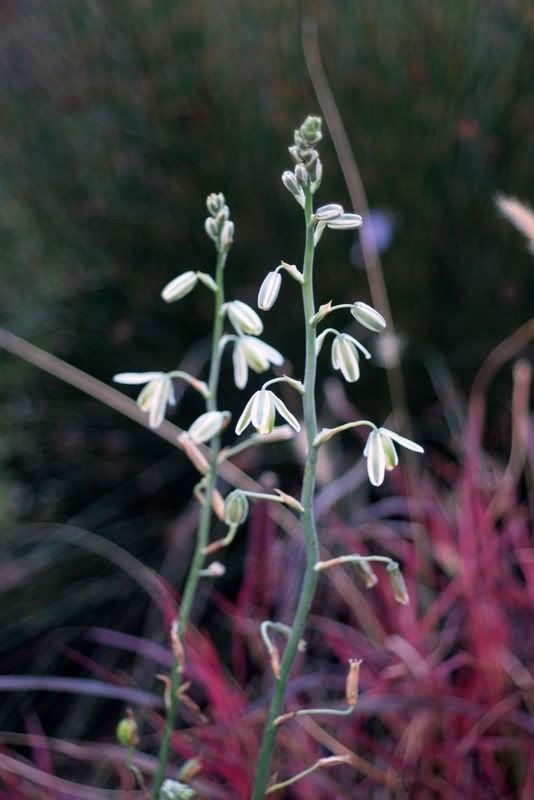 In bloom it resembles a 5-foot snowdrop.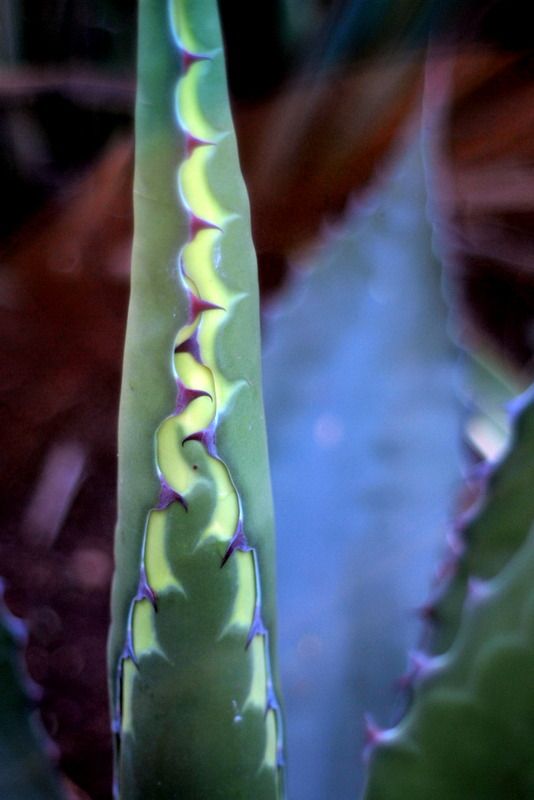 A couple of leaves of nearby Agave 'Jaws' provide support when it blooms. Rain-soaked agave leaves unfurl quickly, leaving ghostly imprint patterns.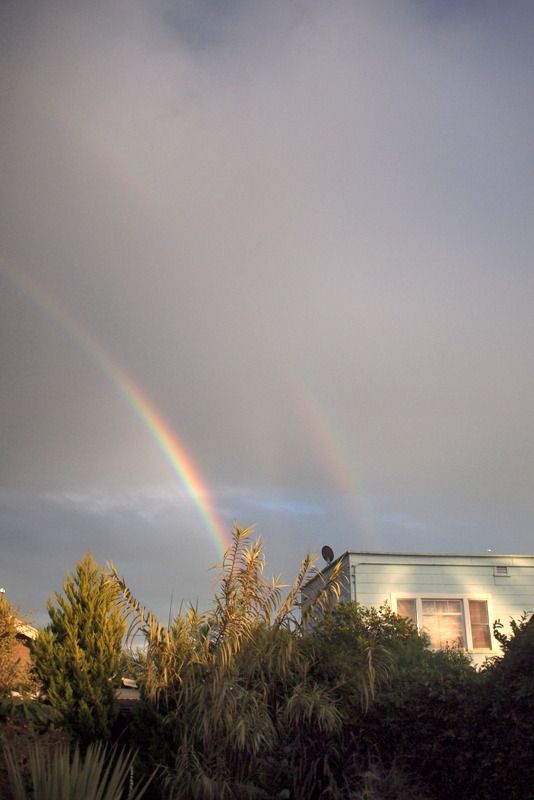 What the skies looked like late Friday afternoon over the back garden. Could a day be any more perfect?
Wishing you perfection this holiday weekend. And it doesn't even have to be a whole day. Moments count.