There was some good-natured bartering done among ourselves at the end of the recent flea market/bloggers' pop-up shop in December. I swapped Dustin one of Marty's sailor knot creations for this glass floral frog. Floral frogs have an old-fashioned, tight-laced whiff about them — they are, after all, essentially a girdle for flower stems — and are not something I've ever worked with before, being more a proponent of the plop-it-in-a-vase school of flower arranging. But I was drawn to this glass frog as a beautiful object in its own right.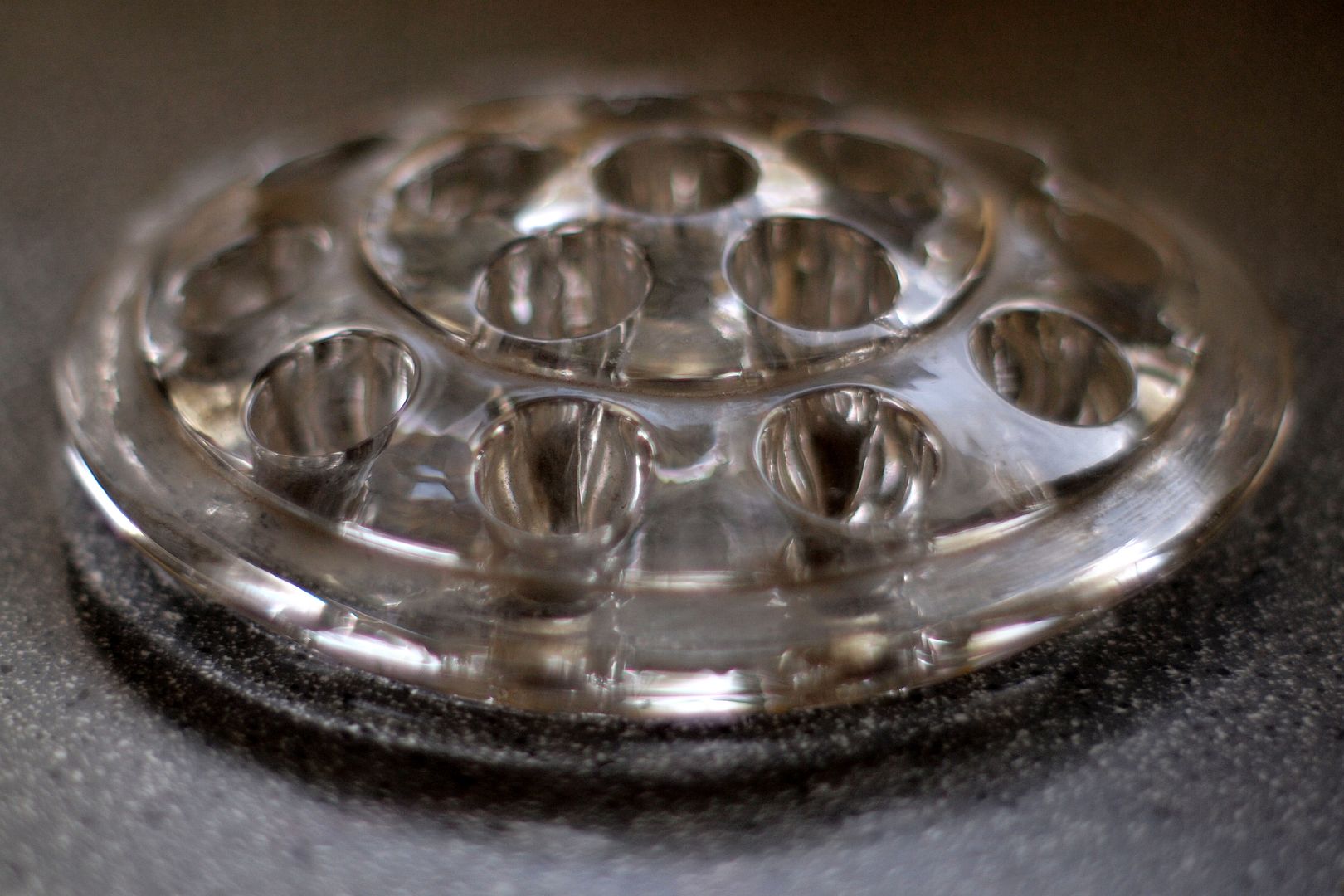 But it would be silly to ignore its intended function. I thought it might be useful in supporting stems in vessels not necessarily meant as vases, like all the pottery I've accumulated that is either too wide or too low to hold stems upright effectively. And in winter particularly, a low bowl shape is ideal for holding seasonal, short-stemmed cut flowers like Helleborus argutifolius and all the other interesting odds and ends that lack long stems and need a little help standing up straight.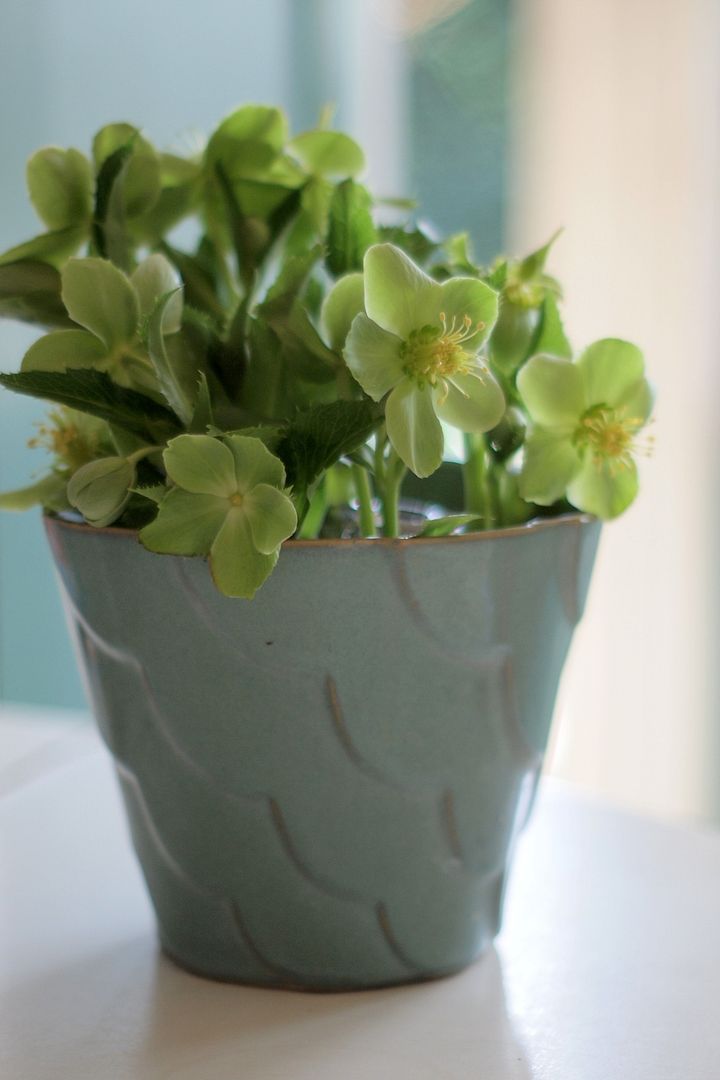 Typically, the frog would be hidden deep in the container.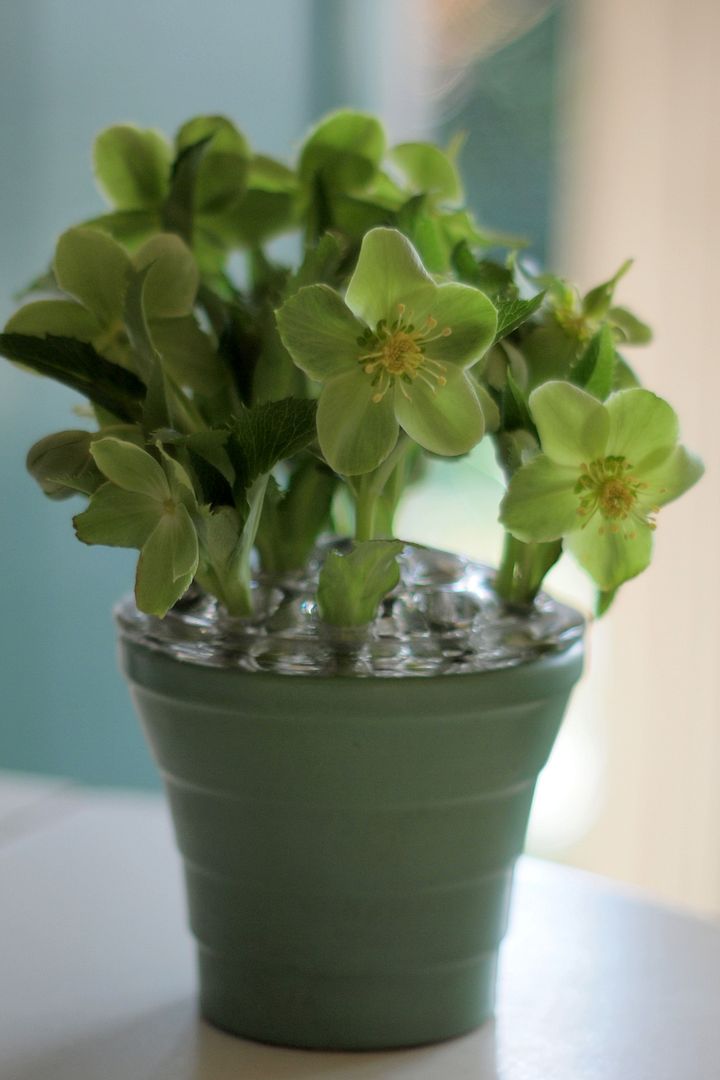 After playing around with different containers, I don't see why it can't also be completely exposed, sitting on the rim of smaller pots.
The shrub-like Corsican hellebore is the only one I grow, and it happens to be the longest lasting in vases. I've always been reluctant to rob the garden of flowers, but I really think it's time I get over it. There's really no better way to appreciate the intricacies of their structure. I followed conventional wisdom and dipped the freshly cut stems in boiling water for 20-30 seconds.