Time to cut the grasses down and say goodbye to sights like this until next winter. Spring comes early here in Southern California, February/early March, and the old growth needs to be cut down to make way for the new.

Like a bloom of jellyfish gently floating on air currents, this is Chloris virgata, the grass that Maggie Wych helped me identify last year.
Of all the plant names I continually learn and then promptly forget, I never draw a blank on this one. Recovering its name was a highlight of 2013.*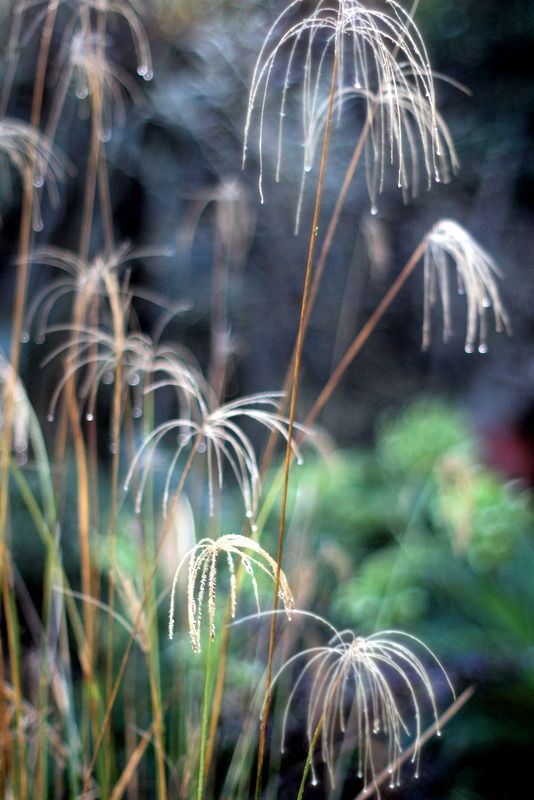 It performed fantastically in full sun and very dry soil last summer, self-sowing more in sun. I need to pot up a few seedlings for a tryout in containers this summer, where I think Chloris will really sparkle.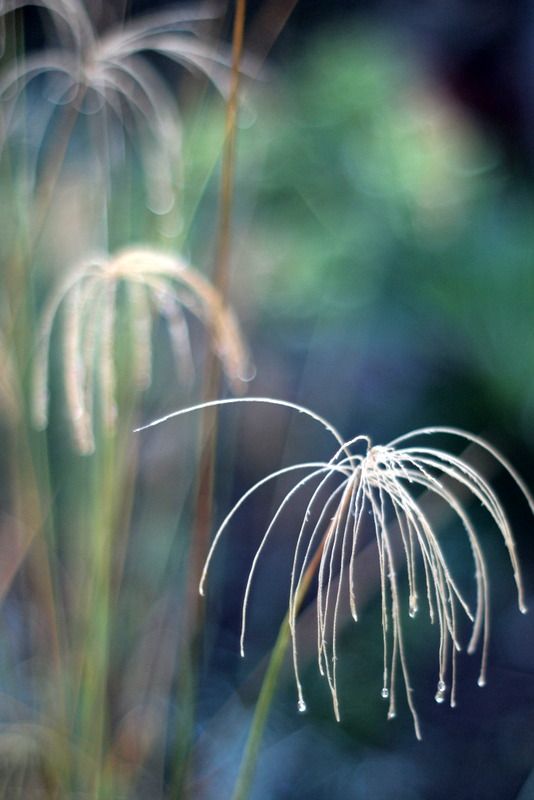 There's not much information available on cold tolerance, and there are references to its potential for weediness.
The online Jepson Manual describes its distribution outside California as "native to warm temperate regions worldwide."


*(Chloris has lost her name before and zigzags throughout Greek and Roman mythology in different guises. Rechristened the goddess Flora, Botticelli paints Chloris' portrait in his Primavera, and alludes to the mythological violence behind the name change by depicting her violator, the wind god Zephyr, making a grab for Chloris, after which she becomes known as Flora. Makes you wonder about the botanist who named this grass. Where one sees floating jellyfish and playful interaction with wind, another is reminded of deeds of violence.)
"As she talks, her lips breathe spring roses: I was Chloris, who am now called Flora." Ovid