I wonder if I'd get tired of a garden with nothing but chartreuse flowers for months on end. I suppose it's possible.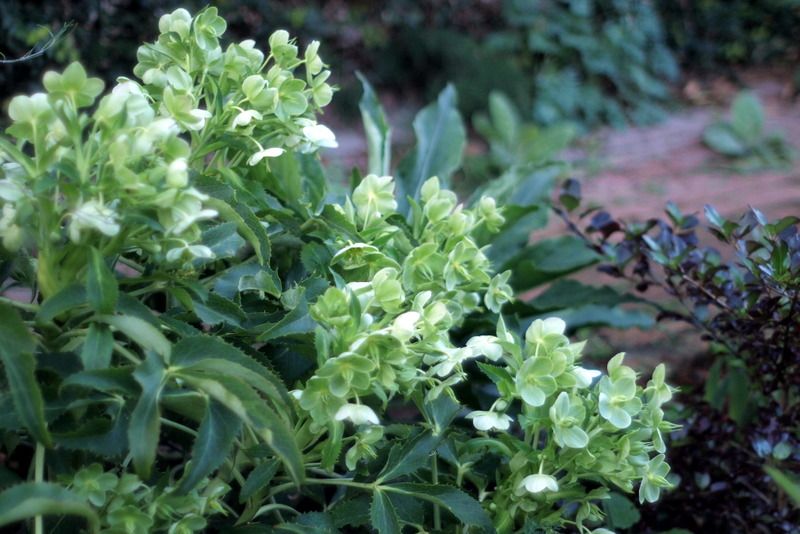 Helleborus argutifolius. Tough and beautiful, doesn't complain, doesn't expect any special treatment. All stellar attributes. Incredibly promiscuous in the seeding-around department, but nobody's perfect.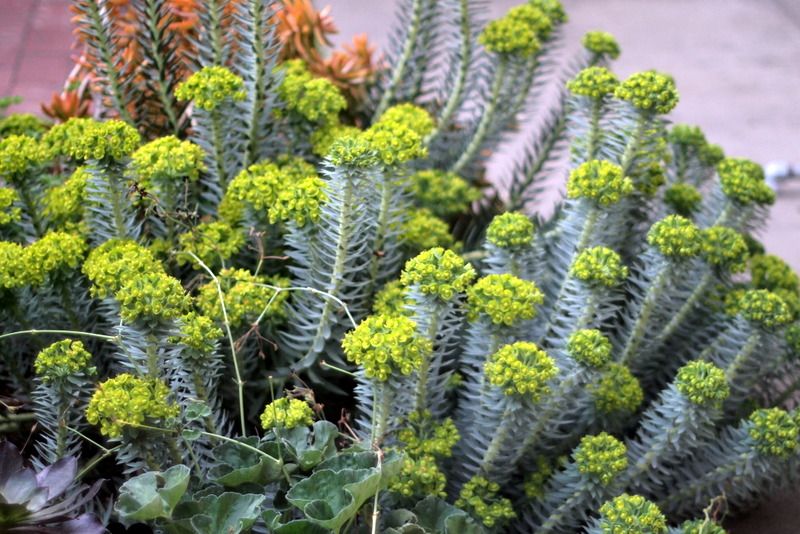 Euphorbia rigida is also full of similarly positive attributes but only lightly reseeds.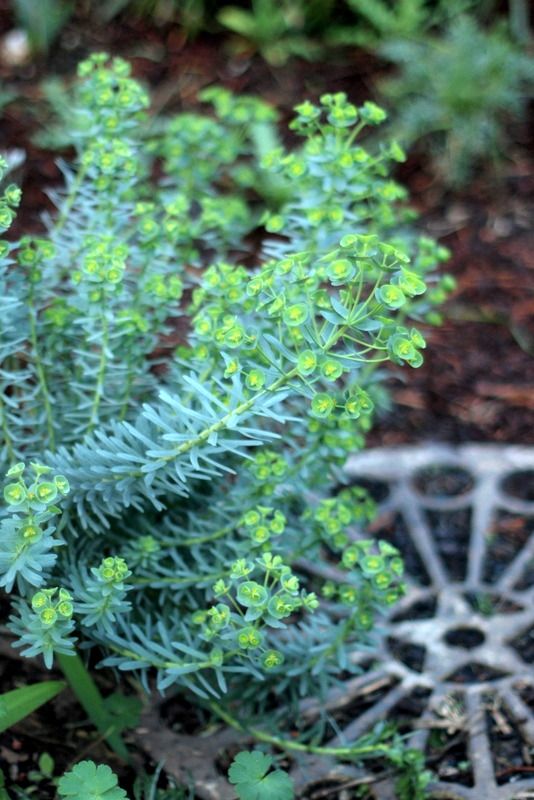 This euphorbia is an absolute terror as far as reseeding, but again it's hard to say no to chartreuse. (Hard to say no to euphorbias in general.) It's either E. niciciana (Euphorbia seguieriana ssp.niciciana) or E. nicaeensis. I remember buying it years ago as E. niciciana, but I could be mistaken. I know I'll regret not weeding out these few plants, but they make even February seem lush.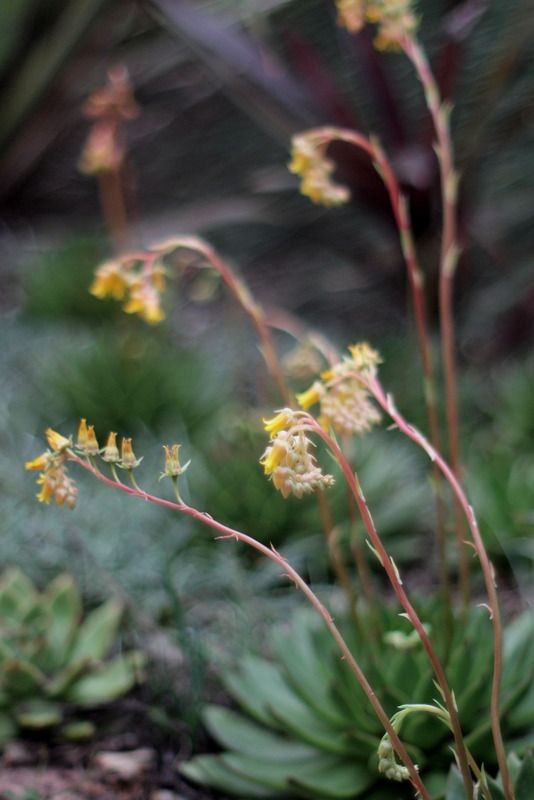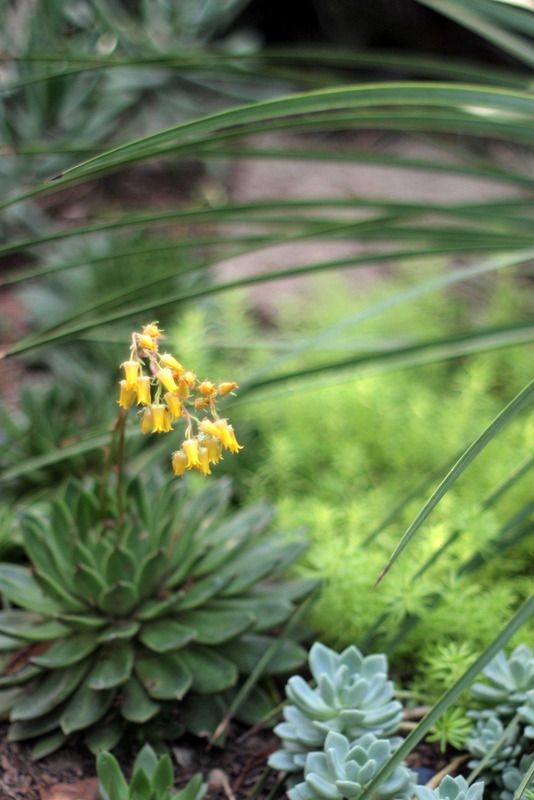 Echeveria agavoides is possibly even more charming in bloom, if that's possible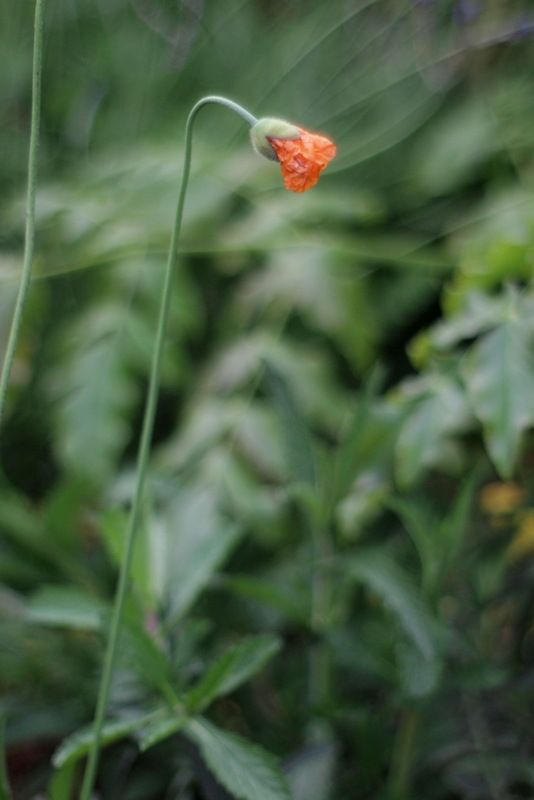 Poppy time. The first blooms of Papaver rupifragum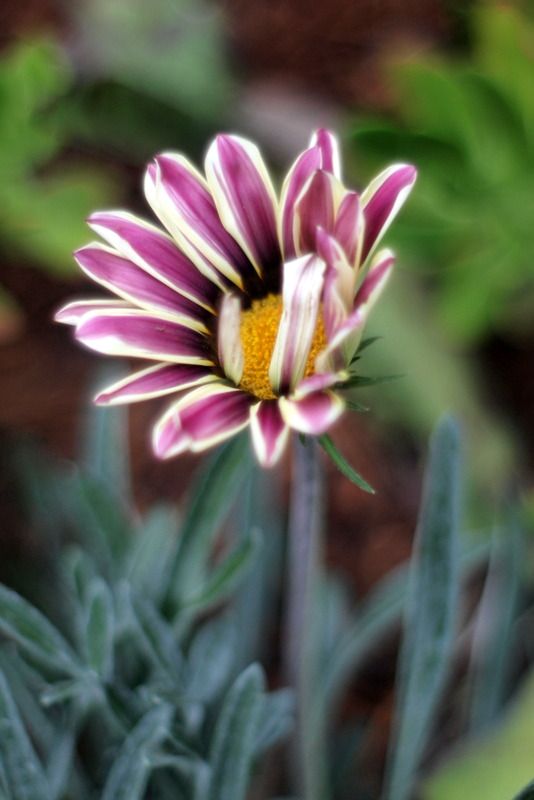 A gazania just starting to close up shop as the sun was setting.
Gaillardia 'Oranges & Lemons' in need of a cutback for spring.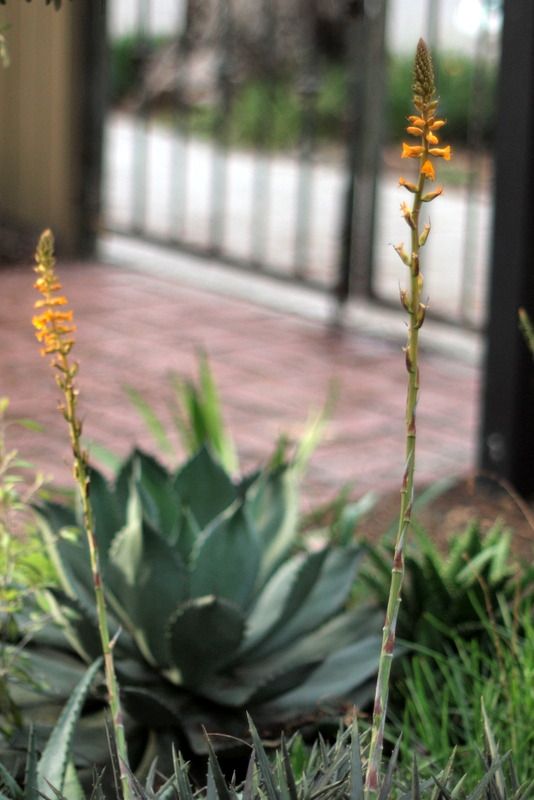 In the front garden, new blooms on the enormous patch of dyckia. The lack of rain has impacted the snail population to the garden's advantage this winter. Snails love dyckia spears like I love asparagus spears.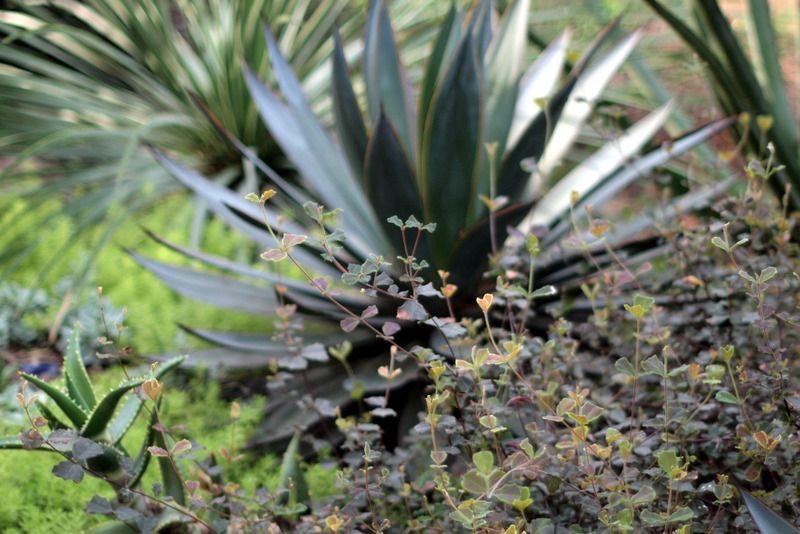 I'm including the Brachysema praemorsum 'Bronze Butterfly' because technically it is blooming, but the red claw-like blooms are both virtually invisible as well as insignificant.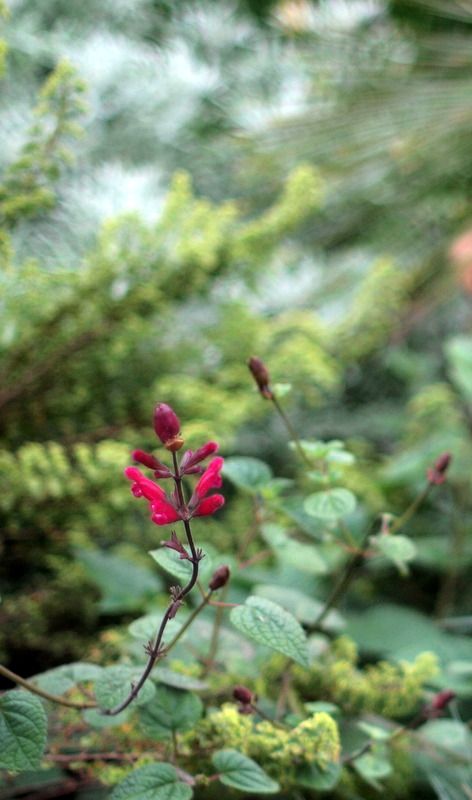 This salvia looks very promising, a cross of Salvia pulchella with Salvia involucrata. My source, Annie's Annuals, thanks Strybing Arboretum for this purportedly compact salvia.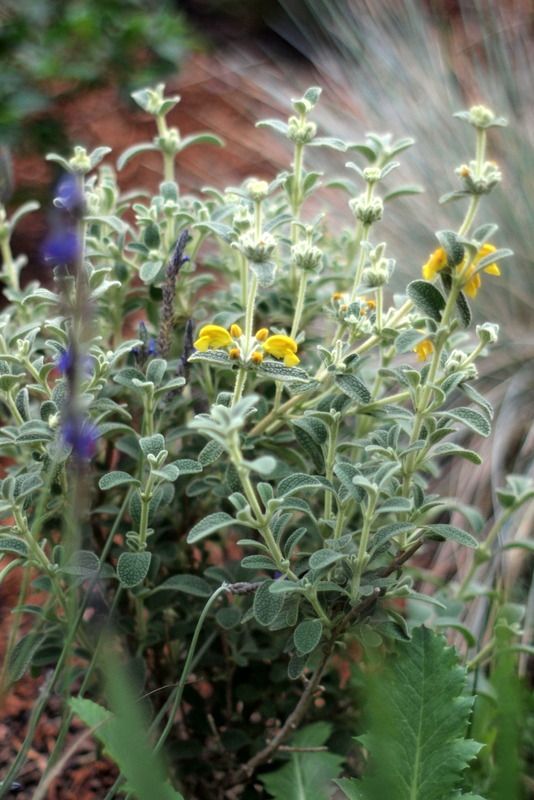 The Phlomis lanata I planted in fall are beginning to bloom. Very excited to see how this fairly compact phlomis with the common name of Pygmy Jerusalem Sage fits into the scheme of things.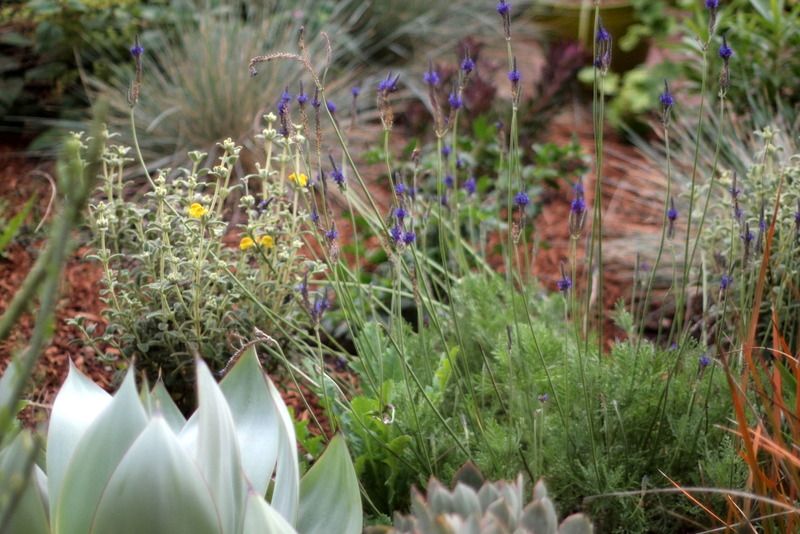 Lavandula multifida has been in steady, nonstop bloom since its fall planting.
Snow, mud, or otherwise, we all want to know how February is treating you. As always, Carol at May Dreams Gardens collects our stories.