Just lose the lawn and don't look back. And if and when rainfall in California ever gets back to normal levels, which isn't much anyway, you just might realize you want your lawn back about as much as you want shag carpeting and avocado-colored appliances again.
That would be my own blunt advice, but for a little more nuance and gentle persuasion, check out Julie Chai's recent article for The San Francisco Chronicle, "Drought landscaping: 5 inspiring lawn-free yards."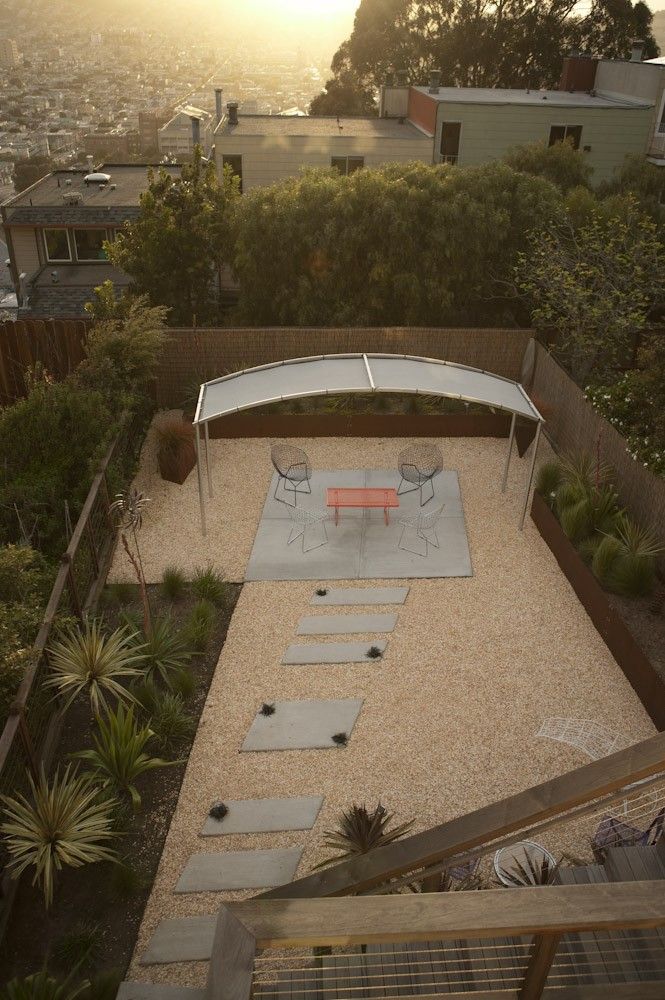 One of the gardens under discussion in the article is this one, designed by Beth Mullins. Photo by MB Maher. Also included are gardens designed by Rebecca Sweet, whose garden was visited in the 2013 Garden Bloggers Fling.