At least I think they do, because I'm forcing them to get along. It might be closer to the truth to admit that it's me that loves the company of agaves.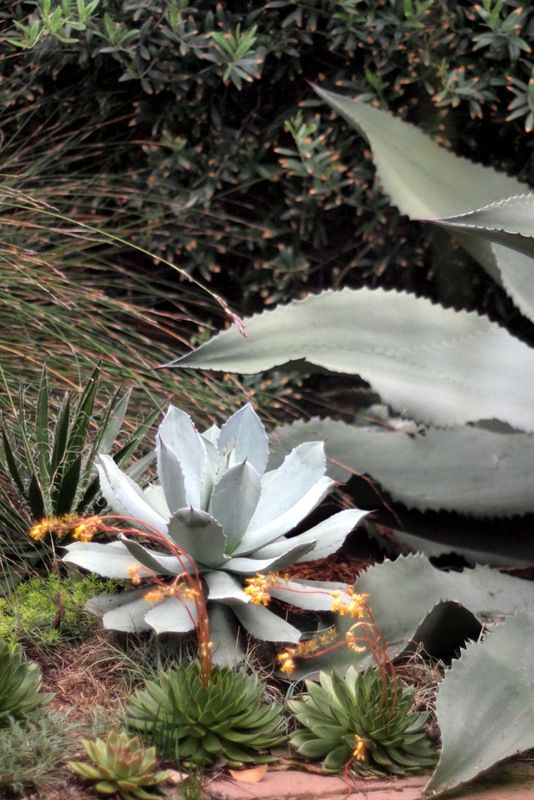 Because if that's love Mr. Ripple is showing the little powdery blue A. potatorum, it's his own unique brand of tough love. I had to trim a bit of Mr. Ripple recently to allow the others some breathing room. In the background, that's Agave schidigera giving Mr. Ripple a wide berth.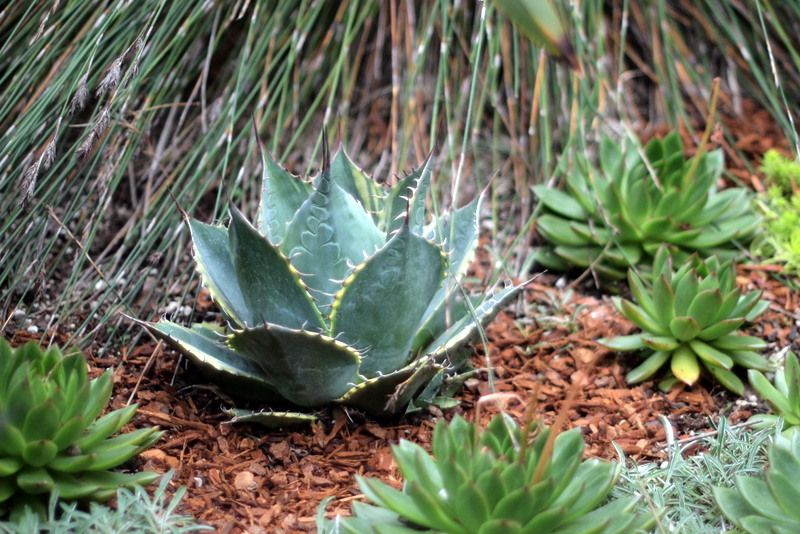 Newly planted Agave parrasana 'Fireball' in the land of rosettes that is the front garden, surrounded by Echeveria agavoides.
I wish I noticed that pup peeking out before I planted it. Supposedly, this agave remains solitary, without offsetting.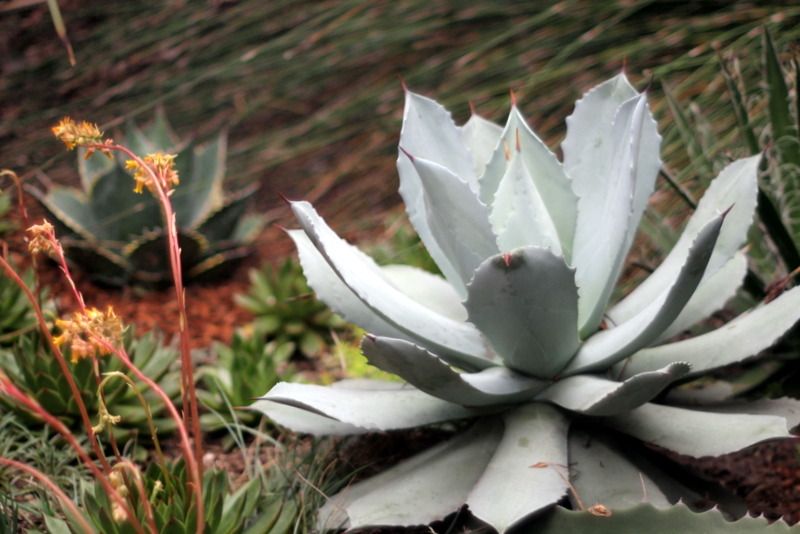 I hadn't planted any new agaves in the front garden for some time. Honestly, I suspected I was overdoing it a bit. Thank goodness I've come to my senses.