I've been thinking of Jud's garden. Did the recent unseasonal heat waves bruise any agaves? I didn't memorize the address, so it took a while to find again, which seems to be a recurring theme with this garden. Was it on Colorado or Fourth Street? East or west of Termino? After about a half hour's meandering, suddenly there it was again, rising up out of the suburbs like a desert oasis mirage.
It certainly holds its corner like no other house I know.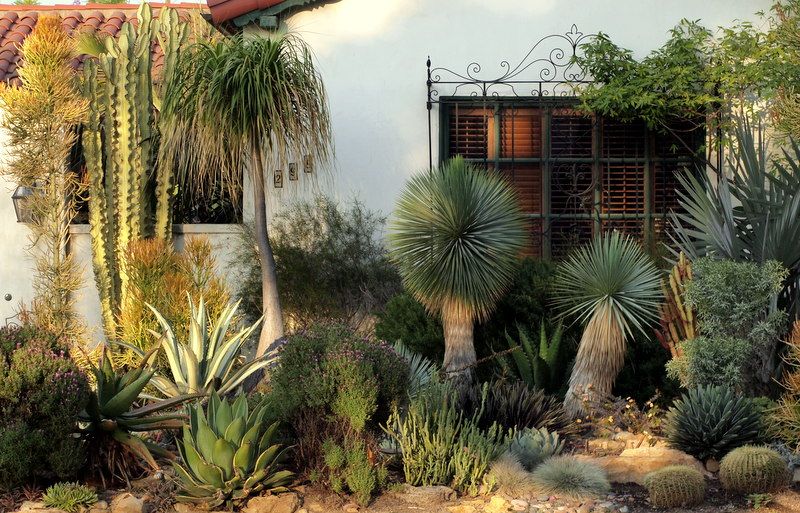 The driveby view is splendid enough, but seeing it on foot is the only way to appreciate the multiple shifting perspectives of rosettes and spikes.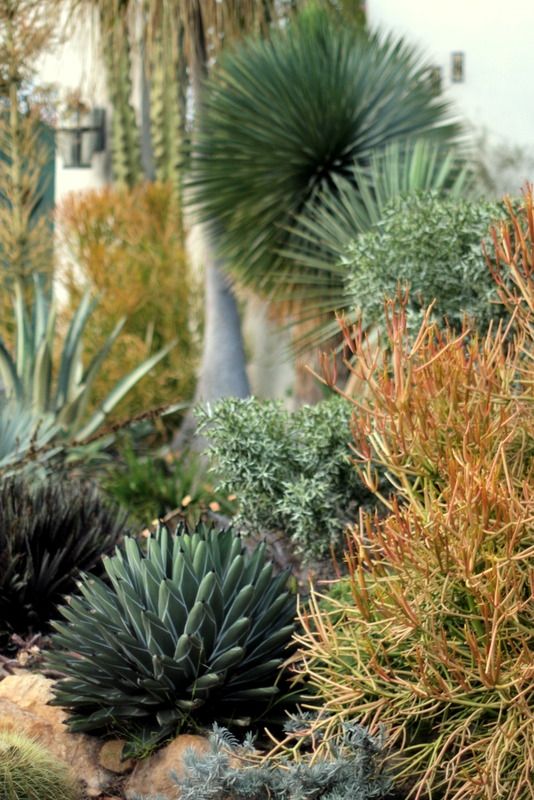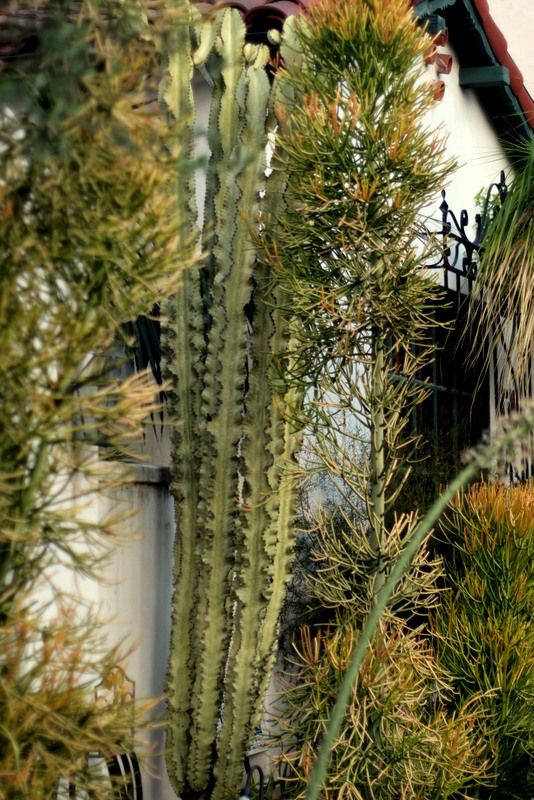 I've never seen Sticks on Fire as tall and narrow as cypresses. I wonder if they had to be pruned into these columnar shapes.
The agaves were indeed left unblemished by the 100-degree temps.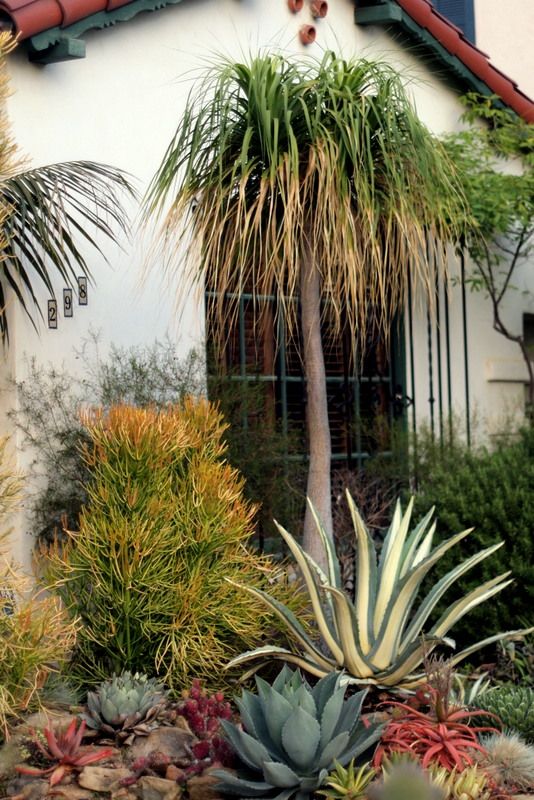 I'll post a few more detailed photos of Jud's garden this week.