Name me three other words in the English language that can be strung together to produce as exciting an effect as A…Long…Weekend.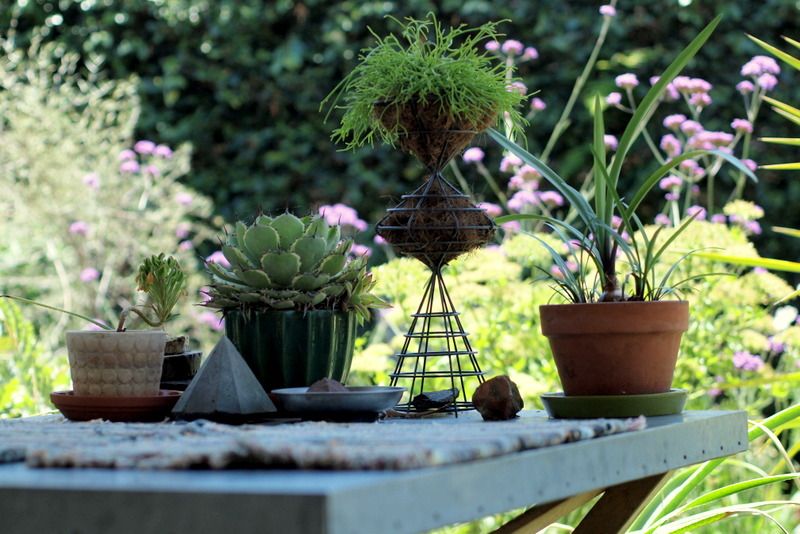 The pergola table will have to be cleared for weekend breakfasts and dinners. (I never seem to eat lunch anymore.)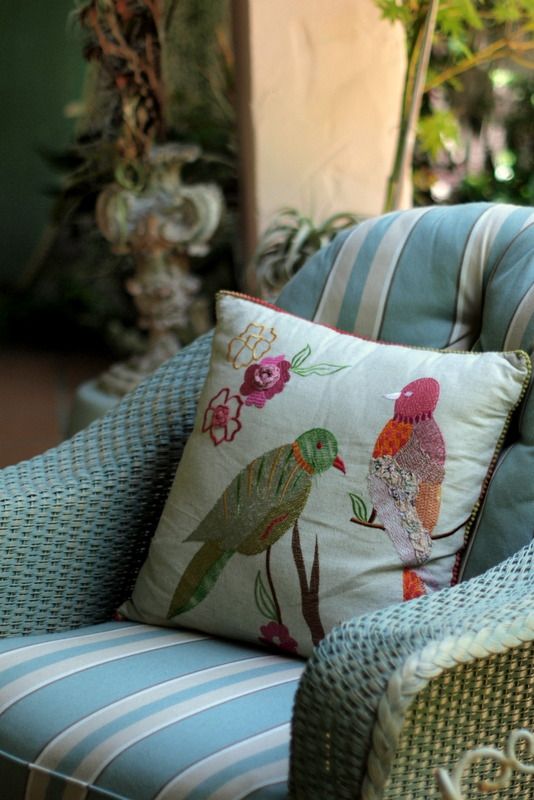 Anticipating a long weekend, there seems time enough for anything. Maybe I'll embroider a pillow (or learn how…)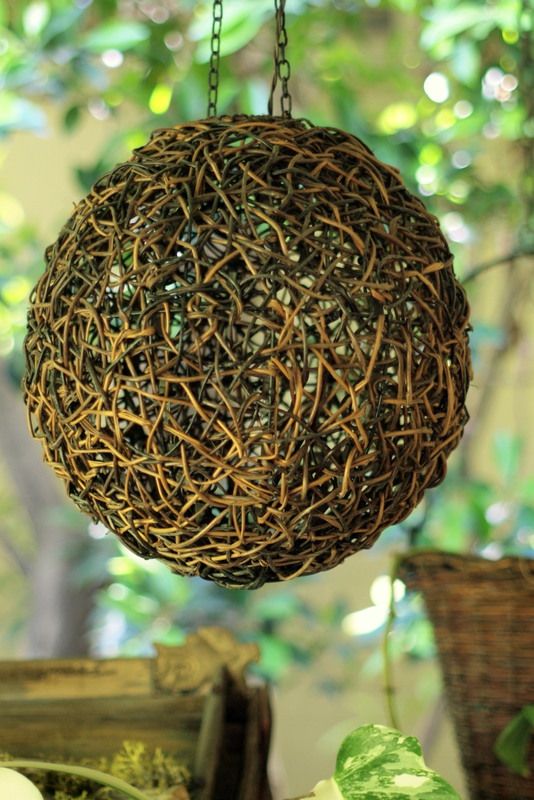 Or weave garden detritus into a perfect sphere
Here's another example of three of the most exciting words in the English language: Local…Plant…Sale.

Dustin
, the mad plant propagator, is having one on June 14th. The poor man just can't control himself, and now he's converted the entire back garden into a plant nursery. If I give him a small bromeliad pup, the next time I see him he's got ten more of the same. I blame the British; the training in propagation at Wisley and Great Dixter must have been brutally efficient, because he just can't stop. It really is as much an intervention as a sale; see his garden and then help him clear some room for more garden and/or future plant nursery. Either way, we all benefit. I've lost a sonchus so will be on the prowl for another one.
Giant container in Dustin Gimbel's garden, where the plants mercilessly use him as an agent to increase their numbers.
More news to come. For now, circle and star the 14th of June. And enjoy every minute of your long weekend.