A rogue's gallery of agaves from Jud's garden. Some of these I know, some I'm guessing at, and some have really stumped me. If you have an idea, I'm all ears.
Agave potatorum?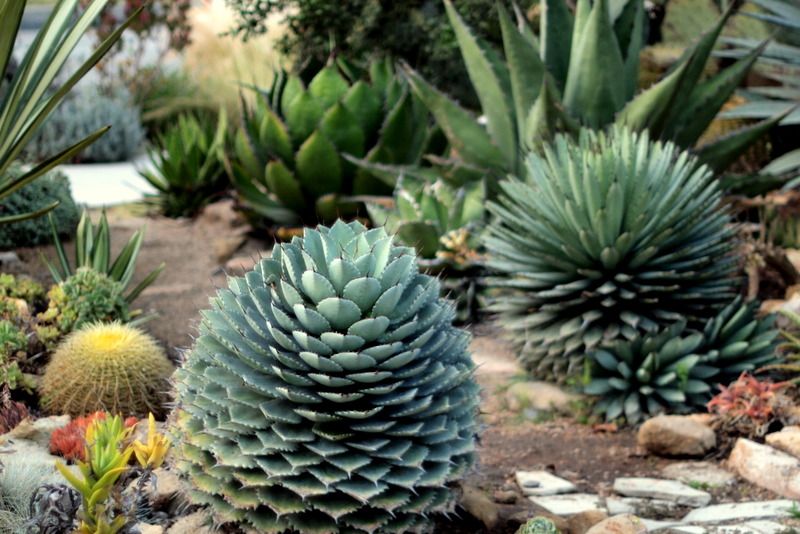 With Agave macroacantha in the background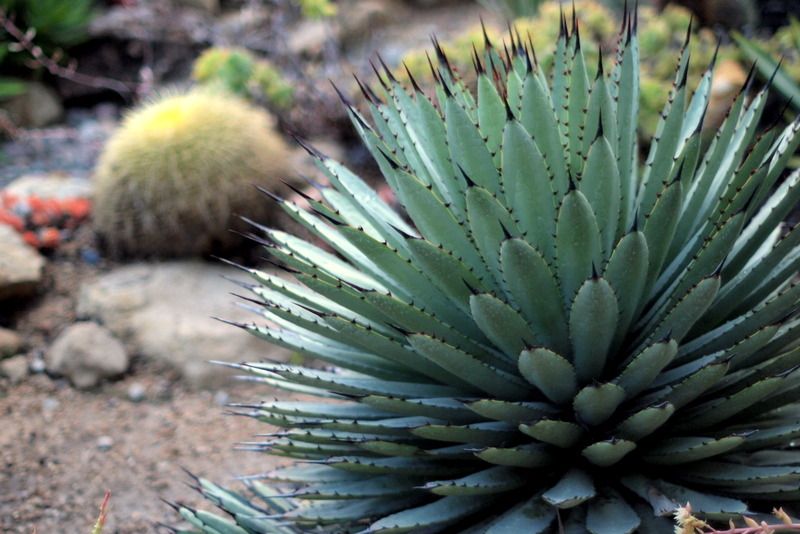 Agave macroacantha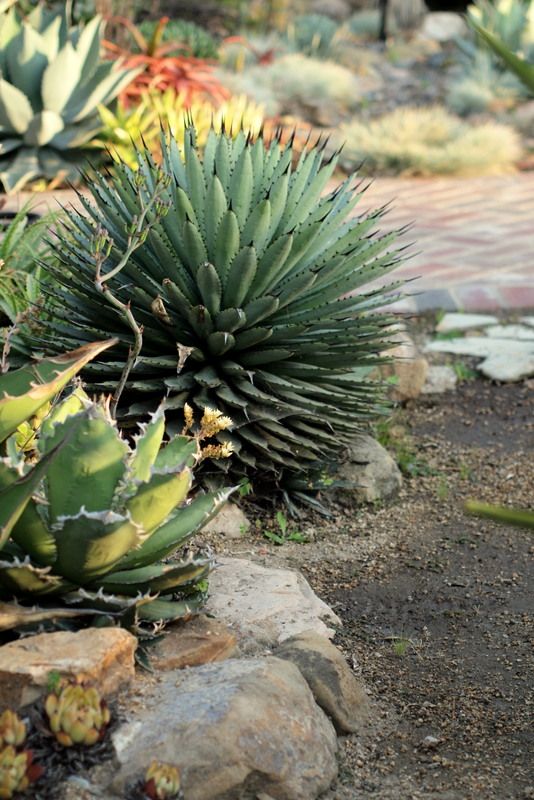 Agave macroacantha, possibly a selection of Agave titanota in the foreground (Agave horrida?)
This looks more like the Agave titanota I know.
Agave ferdinandi-regis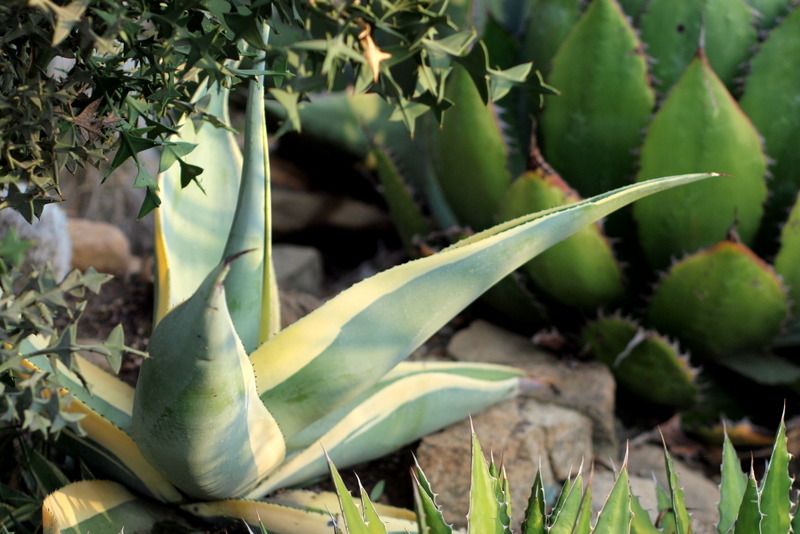 Agave guiengola 'Creme Brulee'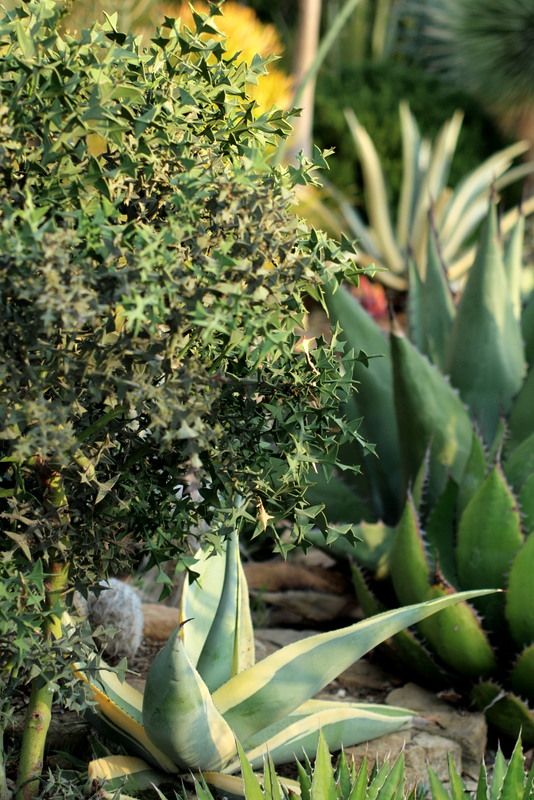 And Agave guiengola 'Creme Brulee' with the anchor plant, Colletia paradoxa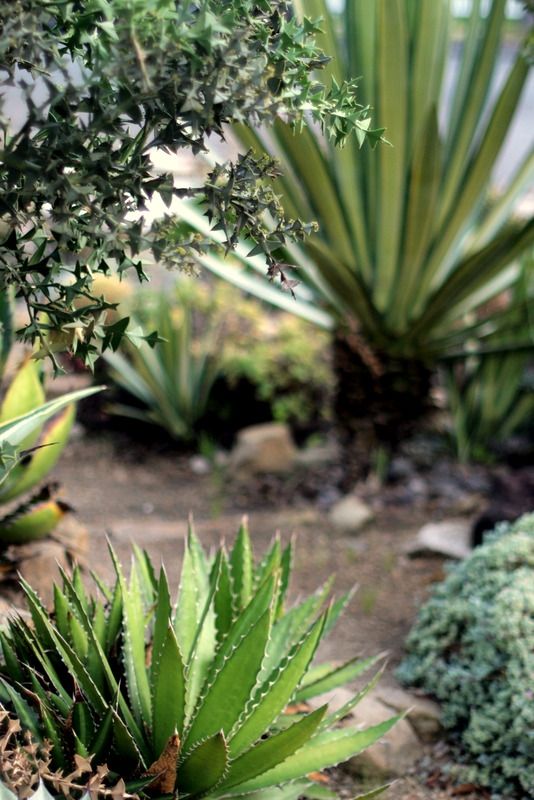 Agave lophantha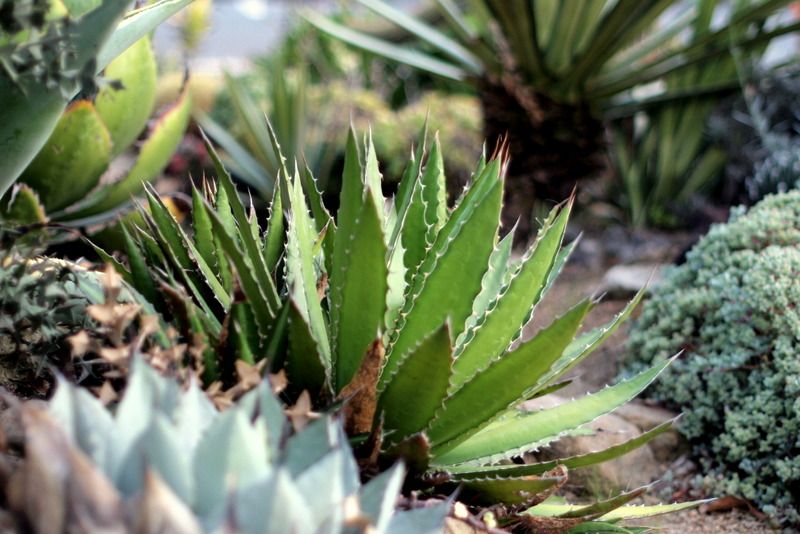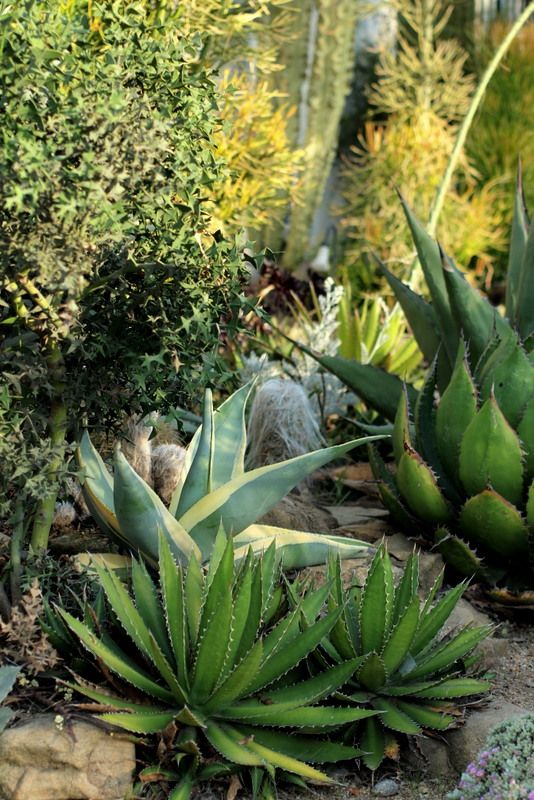 with Agave guiengola 'Creme Brulee'
Agave shawii?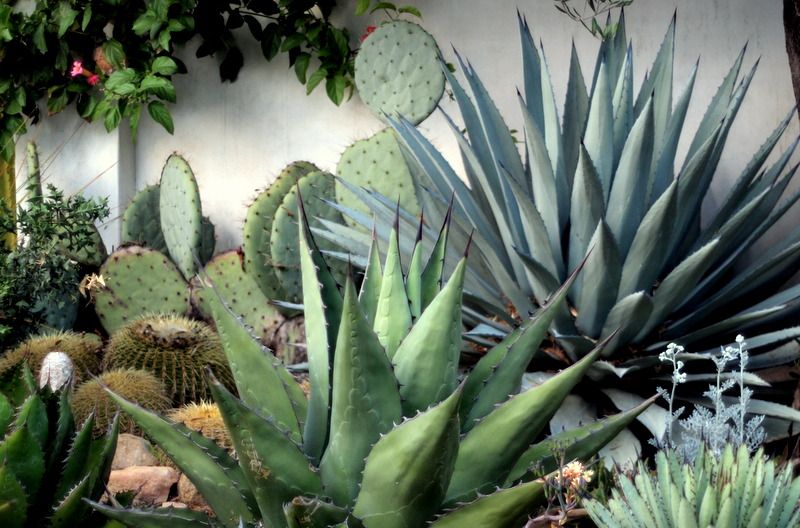 with Agave havardiana in the background.
Definitely Agave havardiana (see comments for ID discussion)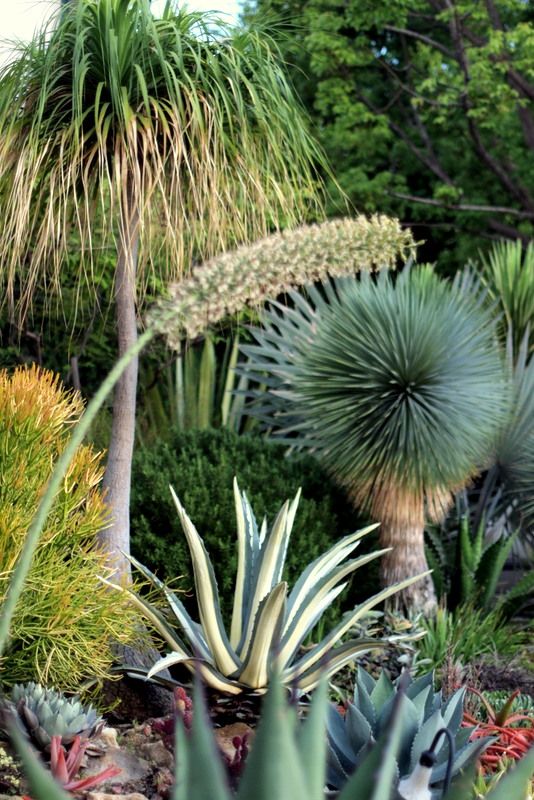 Agave americana var. medio-picta 'Alba'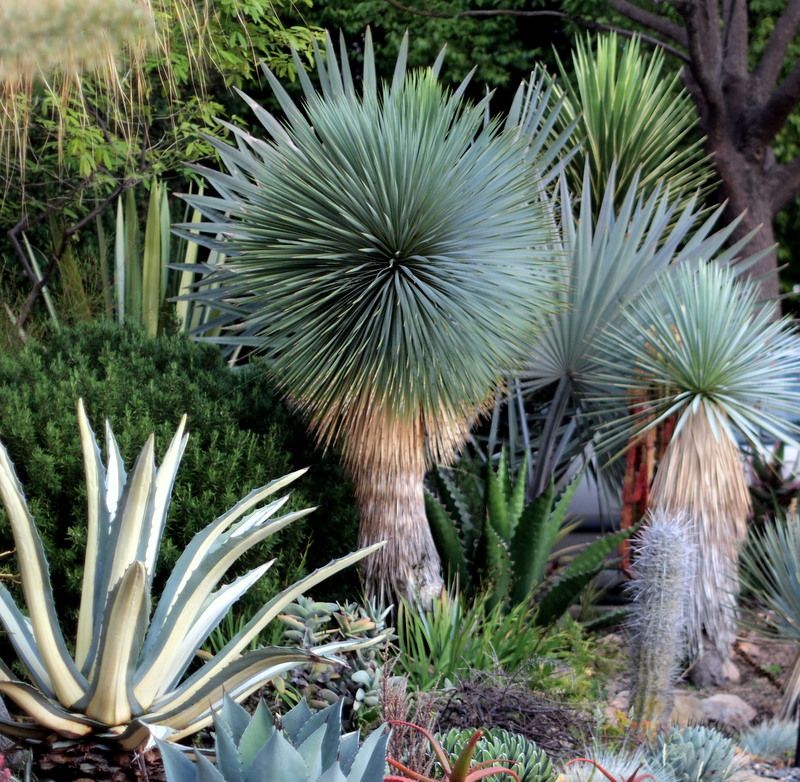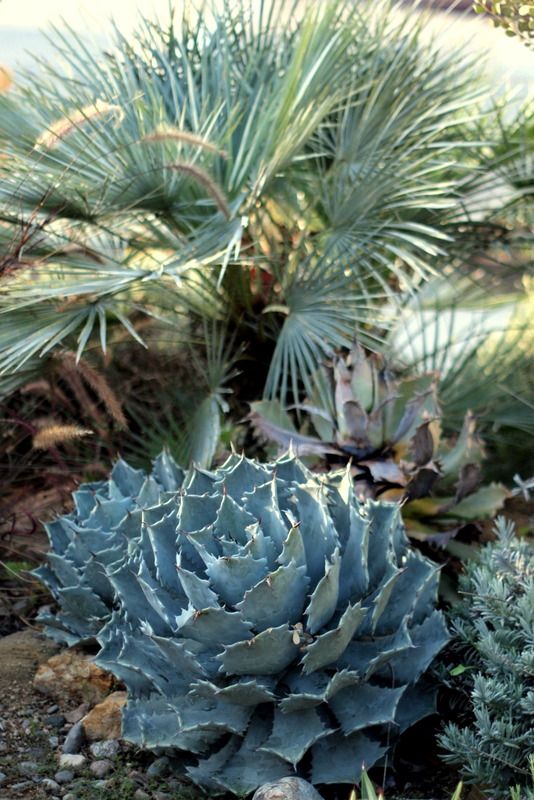 Mark commented on the first post back in 2012 identifying this agave as A. isthmensis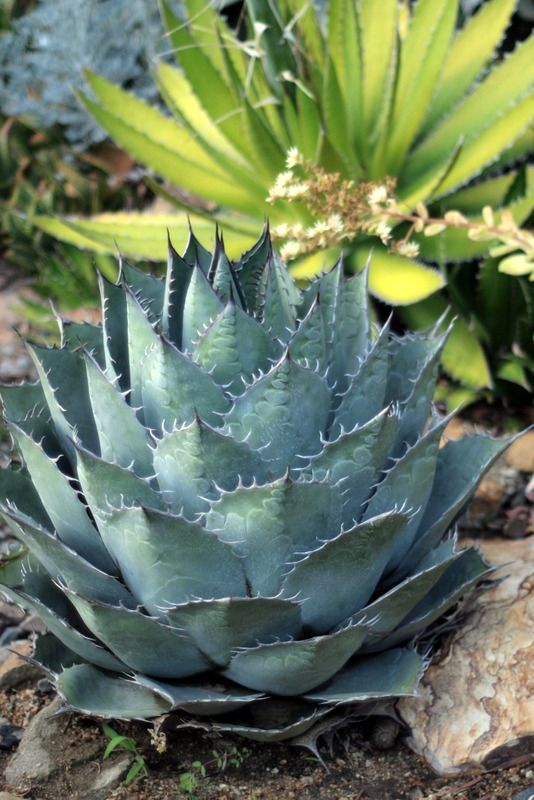 Agave parrasana, the Cabbage Head Agave, also ID'd by Mark in the 2012 post
Agave victoriae-reginae
Agave celsii 'Nova'? Or plain old Agave parryi minus the truncata?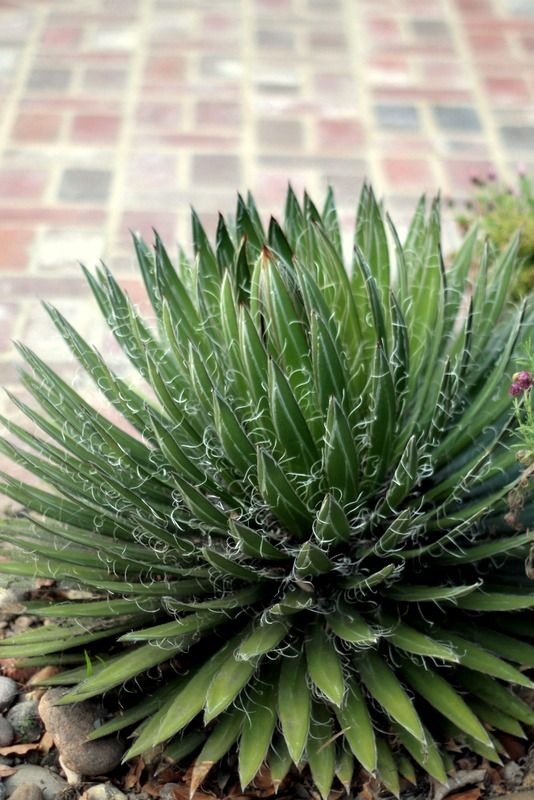 Agave schidigera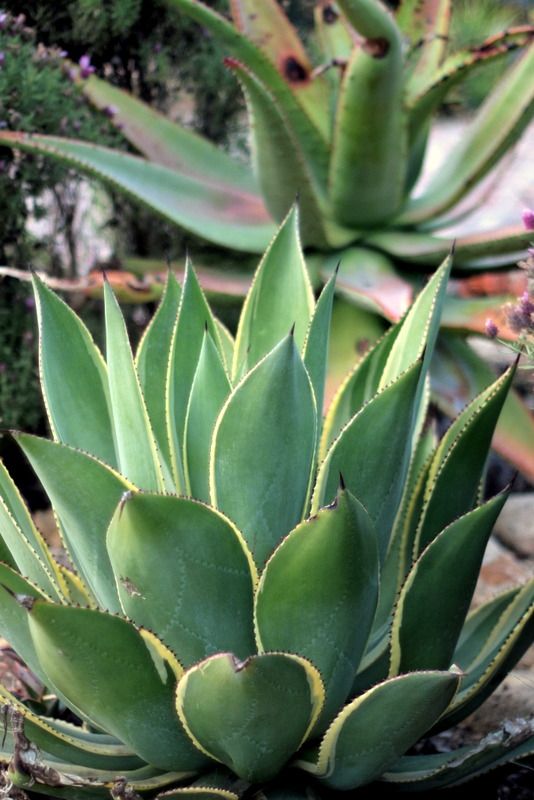 Agave celsii 'Multicolor'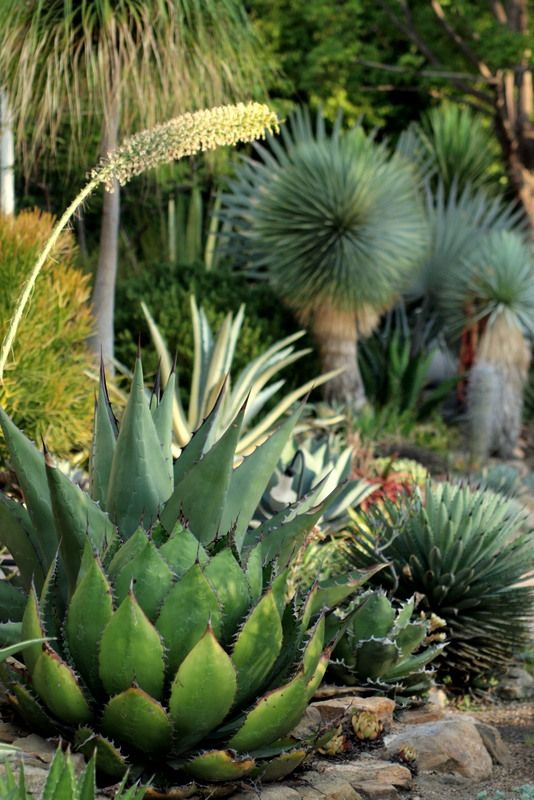 Agave bovicornuta in the foreground