Frida Kahlo in the Sun by Leo Matiz

In what now seems like the dim past, the family photo album was a holy book, kept on prominent display in the sitting room, perhaps atop the piano draped in a fringe shawl. You have only this weekend this Sunday left to view Frida Kahlo's family snapshots, including childhood photos of her taken by her photographer father Guillermo Kahlo, but also photos of her many famous friends like Tino Modotti and Leon Trotsky. Of course, Diego Rivera is here too. Some of the photos bear her lipstick smudge, which reveals the totemic power these images had for her. This intimate exhibit at the Museum of Latin American Art/MOLAA ends June 8 (today!), so now's your last chance. I finally walked over Friday night after vowing to see it since it opened in March. This is the first exhibition of these personal photos which had previously been inaccessible due to restrictions placed on Frida's estate. Enjoy the agave garden after the exhibit.

Frida's garden Casa Azul, photo found here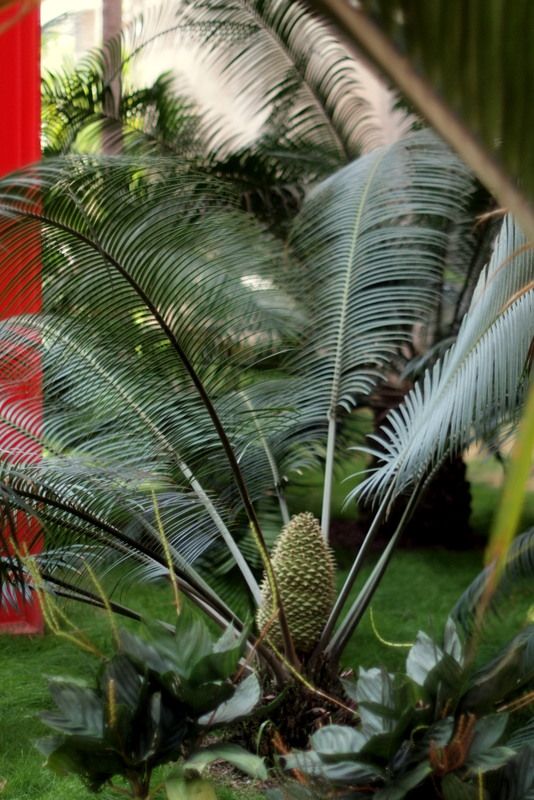 LACMA opens its new exhibit "Expressionism in Germany and France; From Van Gogh to Kandinsky."
Seeing Robert Irwin's ancient palm and cycad garden after the exhibit was even more bracing than usual.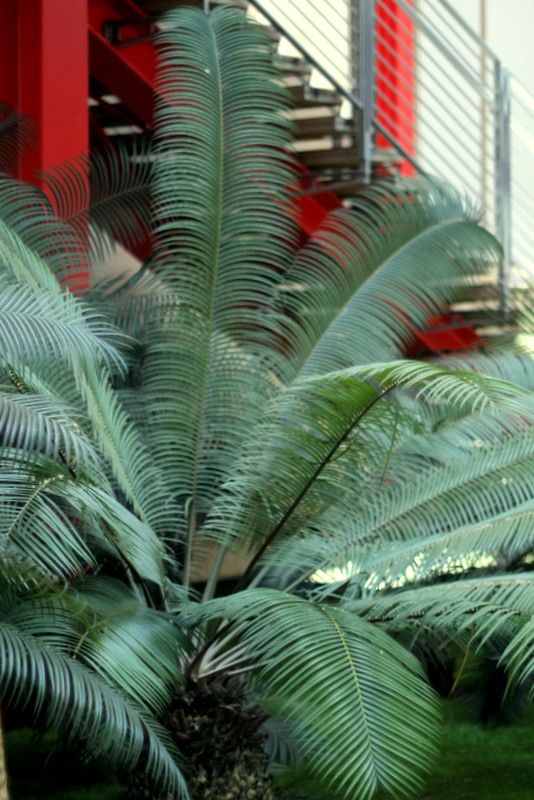 Lepidozamia peroffskyana, an Australian palm-like cycad.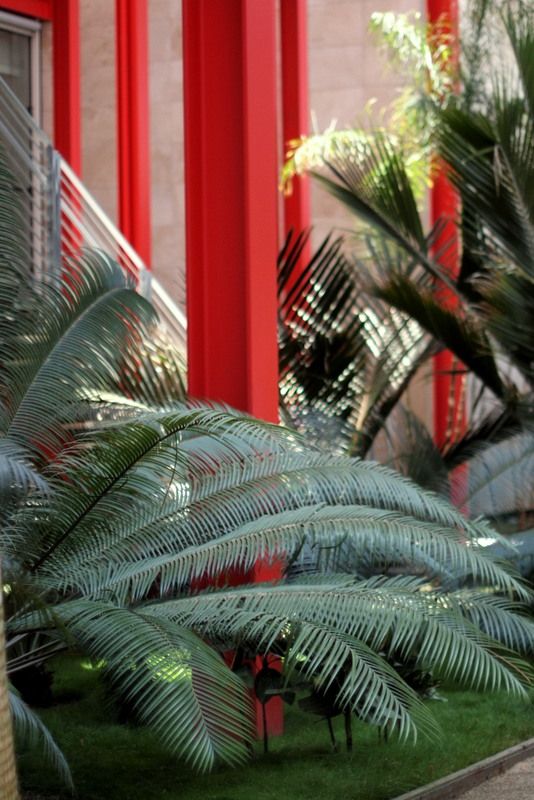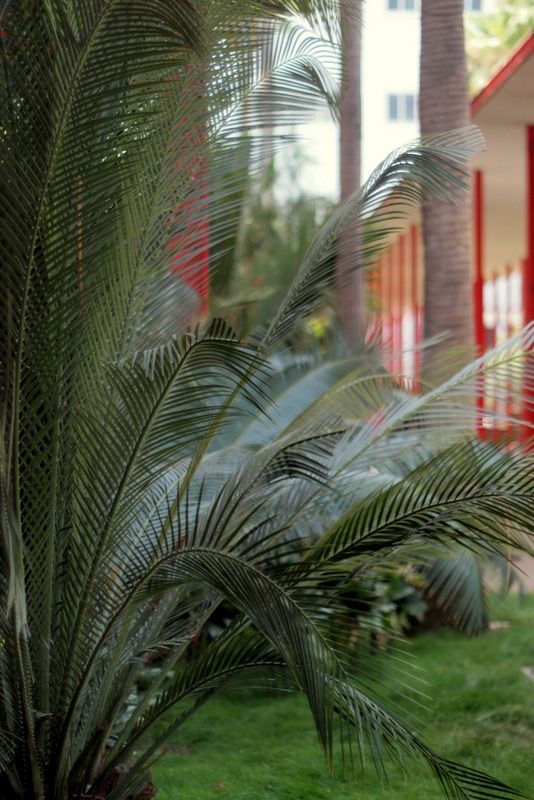 Macrozamia moorei, another Australian palm-like cycad

Robert Irwin describing his choice of palms and cycads:
"The site itself is very unique—the La Brea Tar Pits, this primordial ooze that is coughing up bones of saber-toothed cats and mammoths. So you take that as a place to begin, and marry that with this primordial kind of tree. Certain types of palm, cycads, like the ones in front of BCAM, are actually the first plants on earth, as far as anybody knows." Irwin also noted the status of the palm as an icon of Southern California, making it a logical place to create what he calls "an important collection of these primordial plants
." –
The LACMA Blog