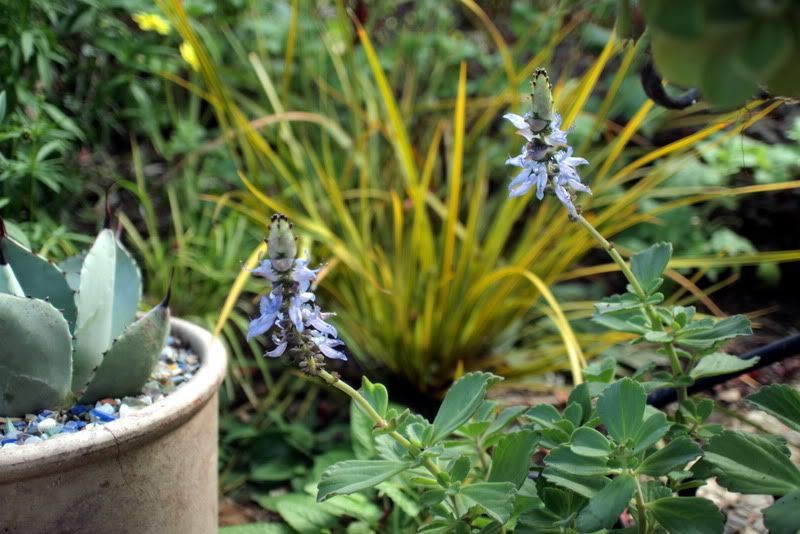 Plectranthus neochilus, a very nice plant, similar to the Cuban oregano, Plectranthus amboinicus. but this plectranthus really stinks.
I'm hoping it can fill nepeta's shoes, a plant impossible to grow with cats roaming the garden. Something tough and textural, not too big.
So far, so good; everyone is avoiding this plant like the plague. Some sleepy mornings I shuffle a little too close, that scent hits the air, and then I'm wide awake.
Stink doesn't usually bother me in a plant. For example, when I read of gardeners complaining of the stink of clary sage, Salvia sclarea, I think "If only!"
If only the snails would leave it alone, that is, I'd put up with whatever stink it has to offer. Melianthus major, the honeybush, has its own peculiar odor.
Whether it strikes you as peanut butter or old socks, it's not a scent to delight in.
But this plectranthus is pushing even my tolerance for stink. Distinctly skunk-like.
I like its water-thrifty ways and pagoda-like structure of the flowers though, so for now it stays, but I'm dreading when it's time to trim it back.