The cannas are finally head-high, but it's taken them a while in this very cool summer on the coast in Southern California.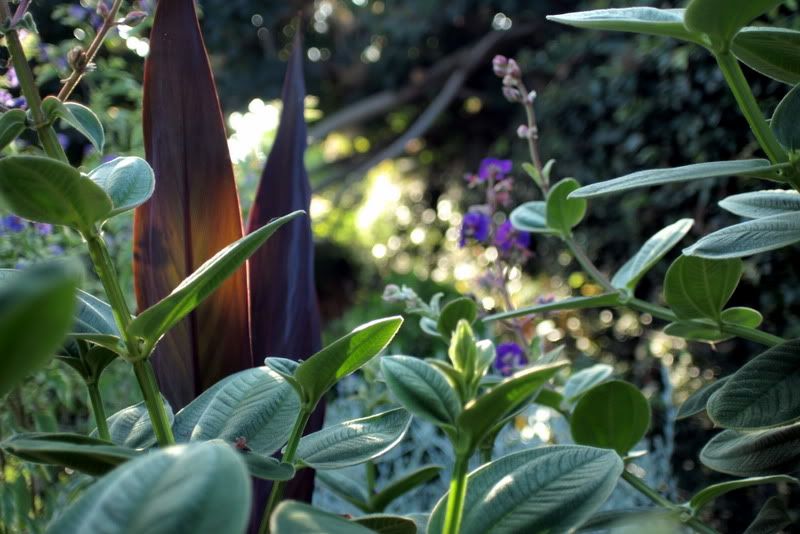 California is breaking records for cool temps, while record-breaking mostly everywhere else has been going in the other direction, up the thermometer.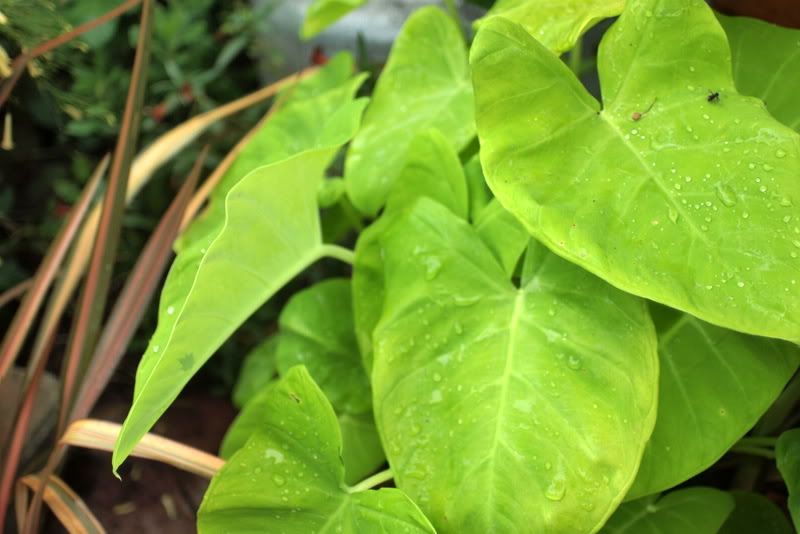 But the Xanthosoma 'Lime Zinger' and Colocasia 'Diamond Head' are slowly, slowly waking up.