Some interesting backdrops I found around town, some intentional, some borrowed, some just sheer serendipity.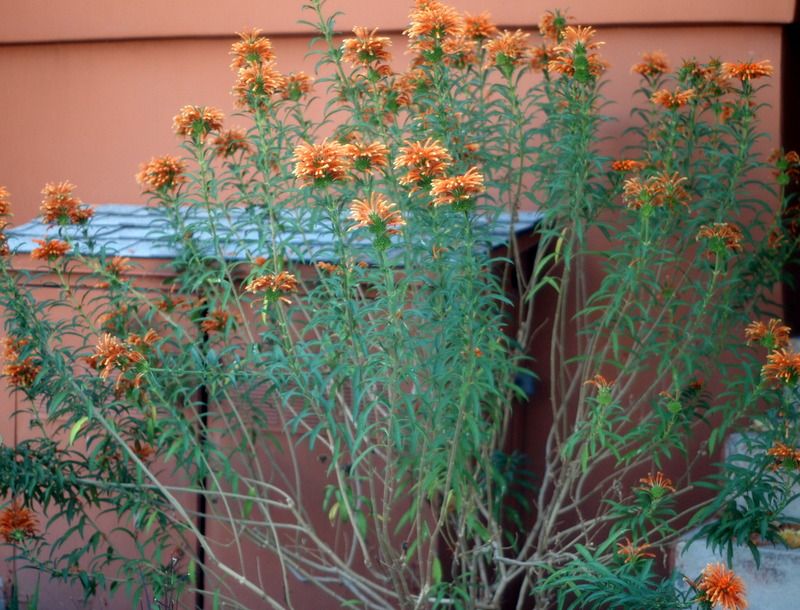 I'm wondering what came first here, the choice of color for the house and then the Lion's Tail? Or did the Leonotis leonurus start the ball rolling?
This is a borrowed backdrop. From the angle where I was standing, I picked up the color of the house next-door.
This is the house where the agave lives, beige in color, not persimmon.
The parkway picking up that same persimmon-colored house next-door. Mattress vine, restios, helichrysum, small grasses.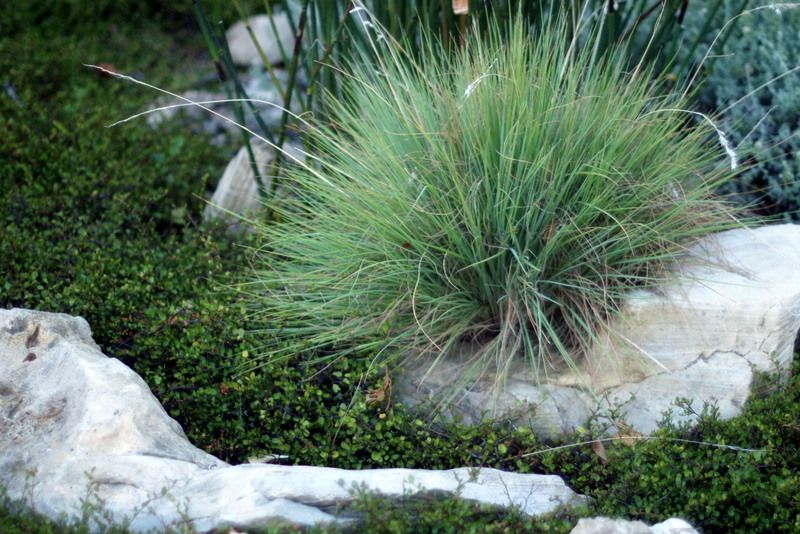 I'm thinking there's a lot of clip, clip, clipping to keep the muehlenbeckia off those lovely low-lying rocks.
Agave vilmoriniana without a backdrop. Well, I suppose asphalt could be considered a backdrop, the default urban kind. I wish I had the space for this one to let those tentacles unfurl (also called the Octopus Agave).
The Cow Horn Agave against a stone backdrop. Agave bovicornuta. Oh, I do miss mine. There'll be more photos of these terraces to come, just because one can never have too many photos of the Cow Horn Agave. With aeoniums and Kalanchoe tomentosa.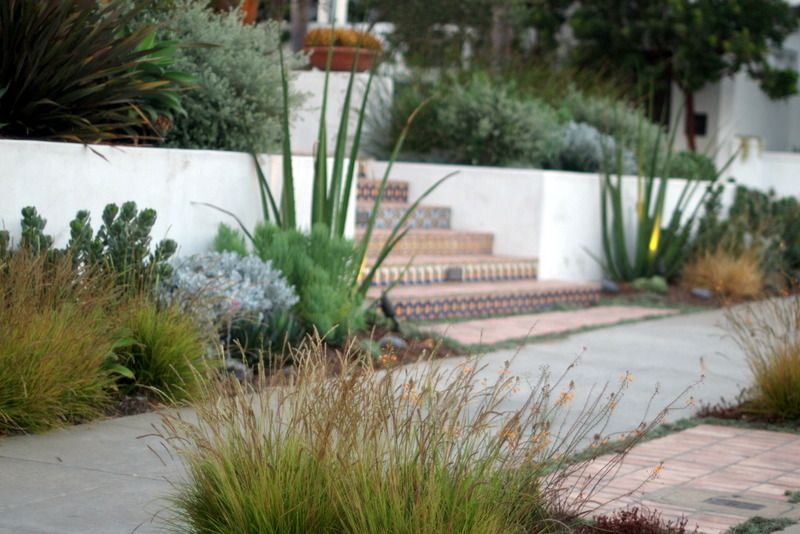 A missed opportunity to add a colored backdrop? Hard to say. The entire Spanish house/villa is white. I'll be posting some more photos of this one too. I need to track down the name of the grass in the foreground, most likely a sesleria. Amazing with the bulbinella.