I tell you, since sunlight has once again become transformed from merciless enemy into the most charming and distracting friend, I can't sit at my desk for more than five minutes without jumping up to watch it play on leaves, spines or thorns. And then I have to play, too, digging up this, moving that, any excuse to bathe in autumn sun.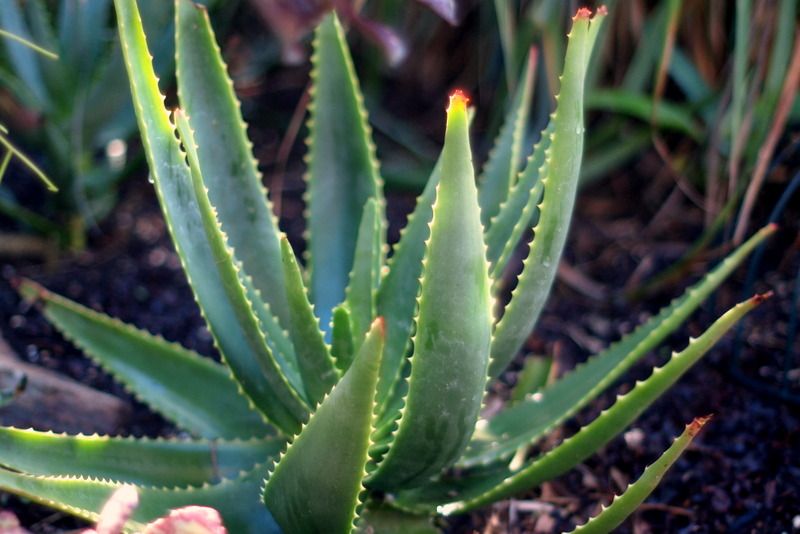 And just when I think I've seen everything autumn light has to offer and can finally end this protracted truancy from the indoors, we get a lovely rainstorm, nearly a whole day's worth.
And you know what havoc raindrops and light can play with one's attention span.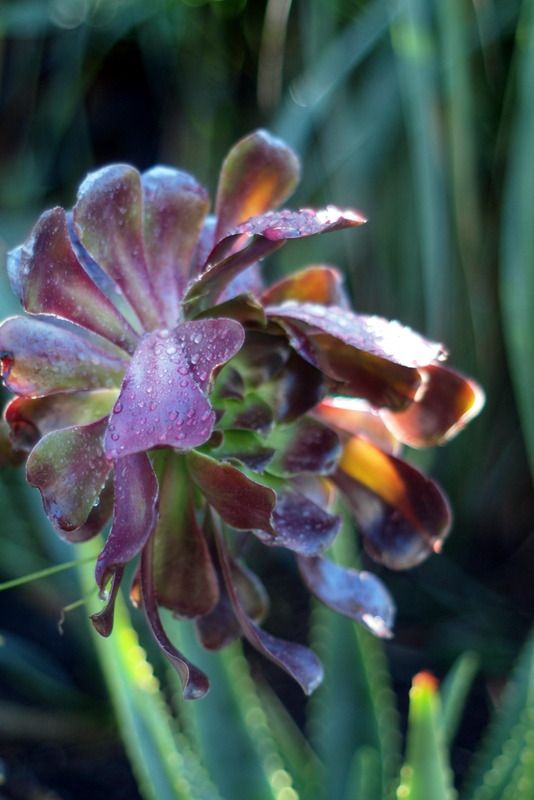 The 'Cyclops' aeonium, shaggy in the recent rain.
Potted aeoniums are being pulled out of the shade. They also love to bask in autumn sun.
I had a Halloween post planned on one of my favorite movies from 2014. Maybe I'll get to it later today.
I have to admit I was a little shocked at the intense Halloween celebrations this year, with many fellow Metro riders decked out in costume and makeup.
(Halloween is a holiday that really suits LA's Metro, the one day when all the craziness actually seems appropriate.)
In contrast, our tepid festivities at home included an X-Files rerun marathon, house dark, gates locked, not even a pumpkin on the porch — yes, we're that house on the block.
Hope by now you've scrubbed off the makeup, cleared up the candy wrappers, and are having a wonderful Sunday under this splendid autumn sun.