I'm terrible with aloe names. So many unnamed and/or forgotten hybrids brought home from plant shows. But there's one aloe I've recently acquired whose identity I'm betting will be unforgettable. And it happens to be in bloom, so let's have a look, shall we?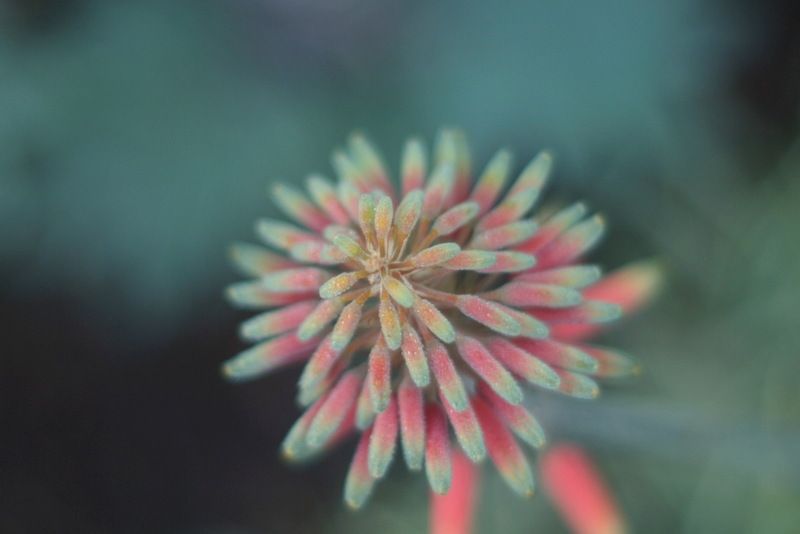 Easy to remember because, first of all, it's not a hybrid, so there's just two words to its name. Elegantly simple binomial nomenclature at work. Aloe scobinifolia, a stemless aloe from Somalia (aka Somalian Aloe)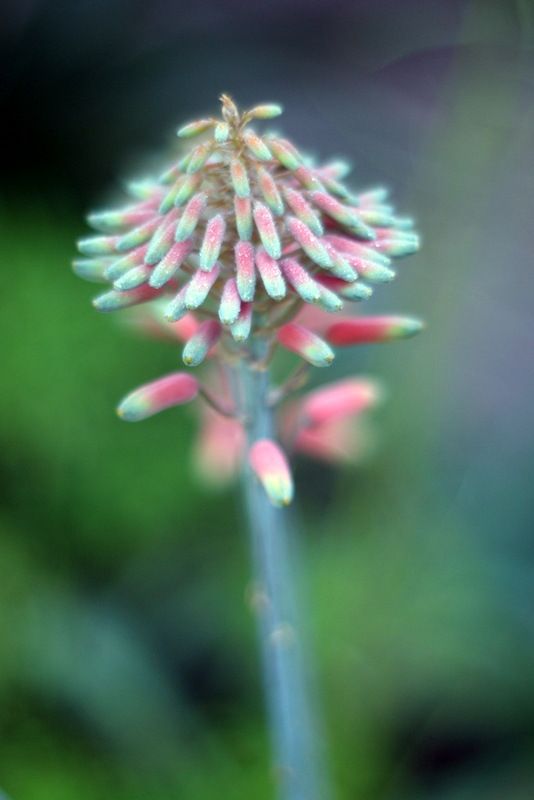 Inflorescence in a capitate arrangement ("capitate: of an inflorescence, with the flowers unstalked and aggregated into a dense cluster..")
"The name comes from the Latin words 'scobina' meaning a "rasp" and 'folia' meaning "leaves" in reference to the rough texture of the surface of the leaves that gives this plant its unusual dull gray-green coloration." San Marcos Growers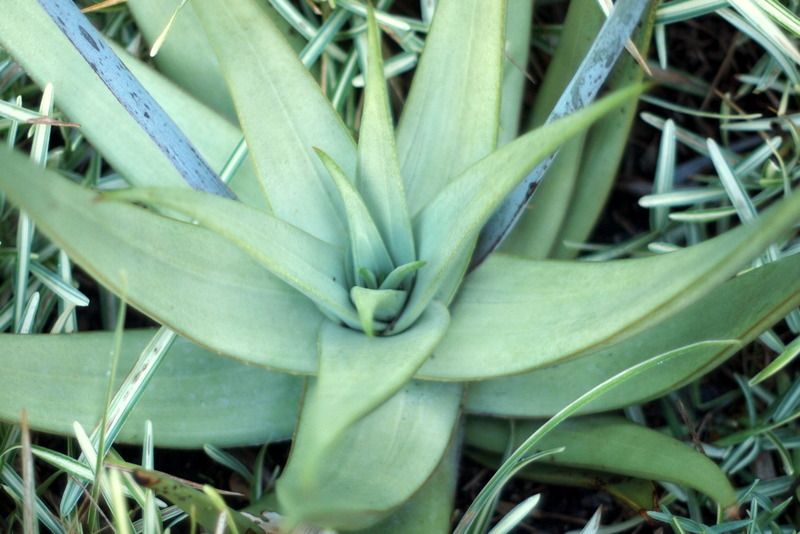 Memorable also for the pale, almost albino quality to the leaves. Doubly so because the leaves, though slightly raspy, are  spineless.
I love this blonde-on-blonde look with the variegated St. Augustine grass. In rainier times, I wouldn't presume to keeping this rambunctious spreader under control.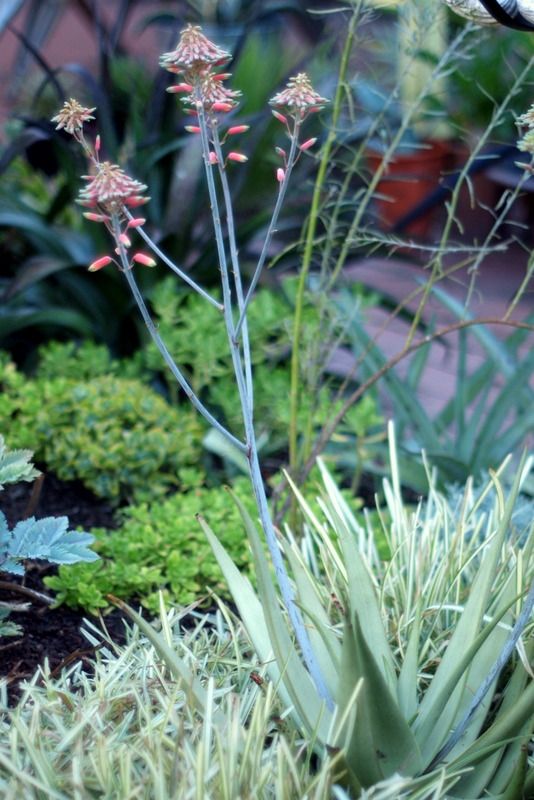 Long-legged in bloom, about 2 and half feet.   (Note:  Since purchasing this aloe in 2014, I've had to move it from encroaching shade several times, but still it hangs on to a rosette of leaves.  Try dry conditions in as much sun as you've got, but be warned it is very frost sensitive so zone 10 at least.)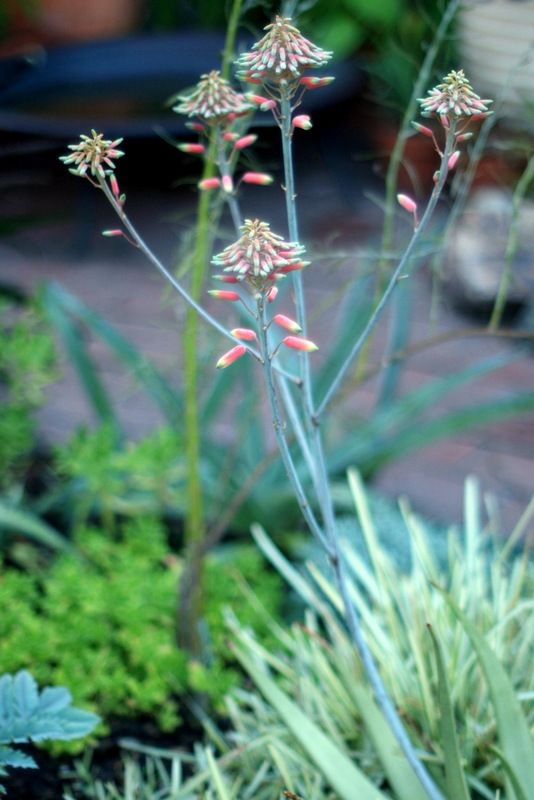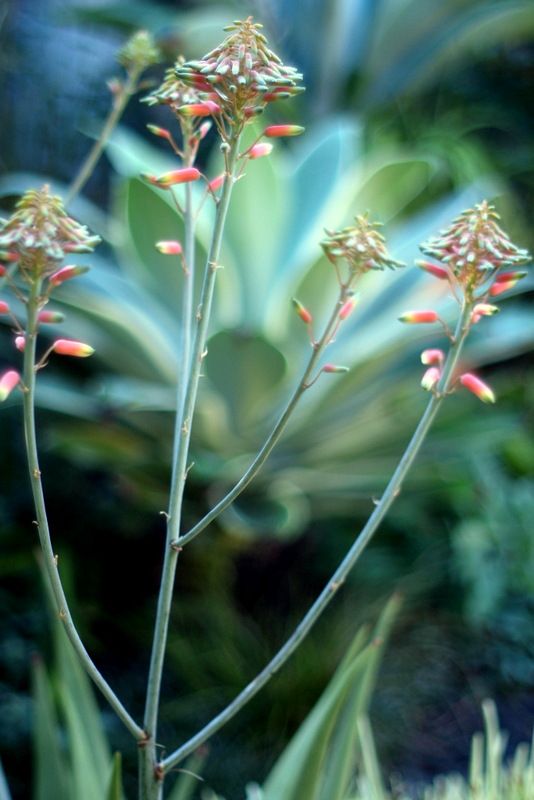 the Somalian Aloe, I have just two more words for you: simply unforgettable.