I've really had a come-to-jaysus moment, as far as my little garden. No more ambitious planning for seasonal blooms, emphasis on summer. No more planning for strictly blooms at all.
Now I'm viewing my little space as more of an outdoor conservatory, with all the freedom from seasonal concerns that concept implies. It's getting very sharp and pointy out there, is all I'm saying for the moment. But wouldn't you know it, what I have to show for blooms this November is that bastion of summer and fall-flowering gardens, the echinacea, a couple 'Cheyenne Spirit' I brought home in early summer that tucked in their horns until the heat abated somewhat.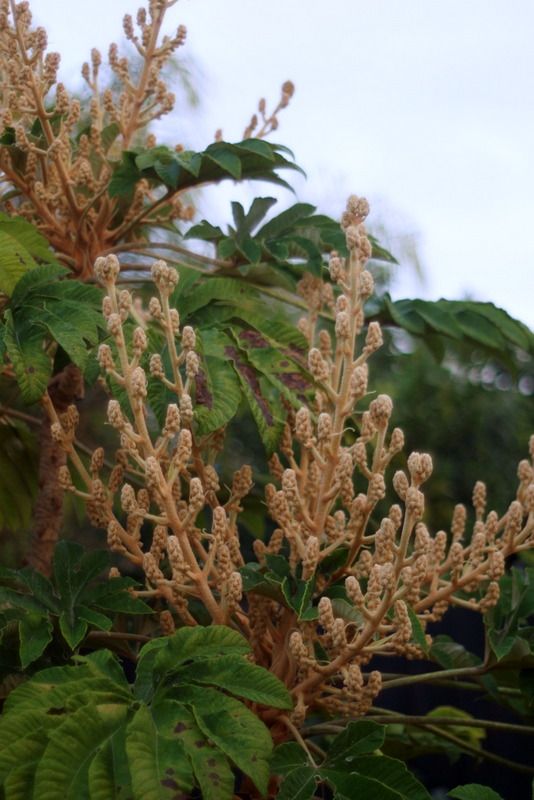 And what's becoming a November tradition, the big trusses of bloom on the tetrapanax. So many of the leaves burnt in summer, it's comically mostly stems and flowers this year.
Tragicomic, that about sums up gardens in a nutshell. Carol collects all our tragicomedy the 15th of every month on her blog May Dreams Gardens.