About a year ago I was told by a nurseryman that aloes have replaced agaves in popularity, because people have gotten wise to the approximate 8-year death spiral of agaves, the bloom-and-doom cycle, which isn't the case with aloes, reliably flowering as they do year after year. That may be true of private plant-buying habits, but no doubt as a consequence of the drought, agaves are proliferating across commercial landscapes like rabbits.
Here's just one example of the many I see driving around town, this one found in West Los Angeles last week, near Sawtelle and Olympic.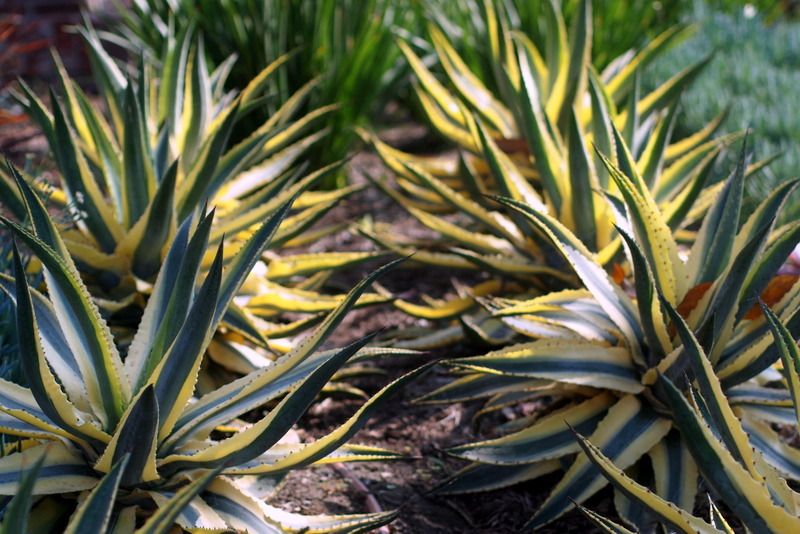 mass planting of Agave 'Cornelius'
The Victorians would be proud of the carpet-bedding effects we're achieving with this king of succulents.
(Remember William Robinson's naturalism rebellion against the gawdy, tic-tac-toe patterns of the Victorian bedding-out era, floral clocks and such? Of course you do.)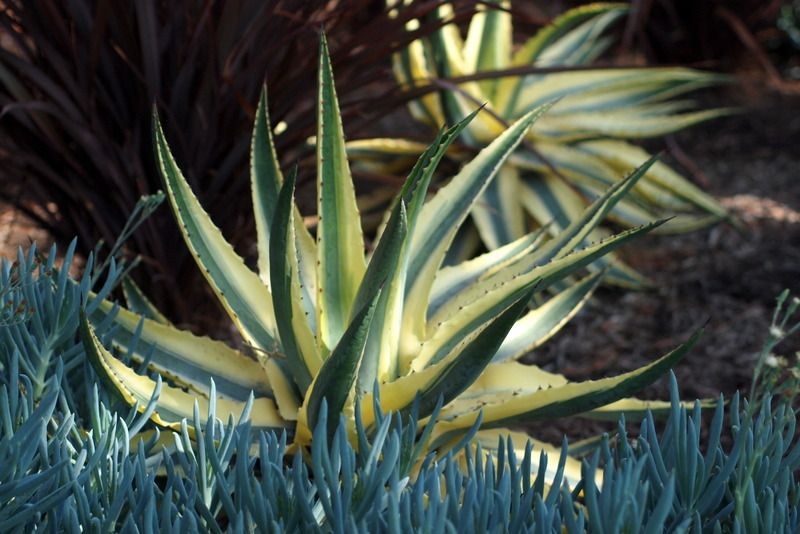 But William Robinson never had to contend with the dreary, narrow, commercial planting spaces fronting buildings all over town, and in a drought no less.
In these contexts, the strong personality, pattern, and clean symmetry of agaves animates the planes of buildings and walkways.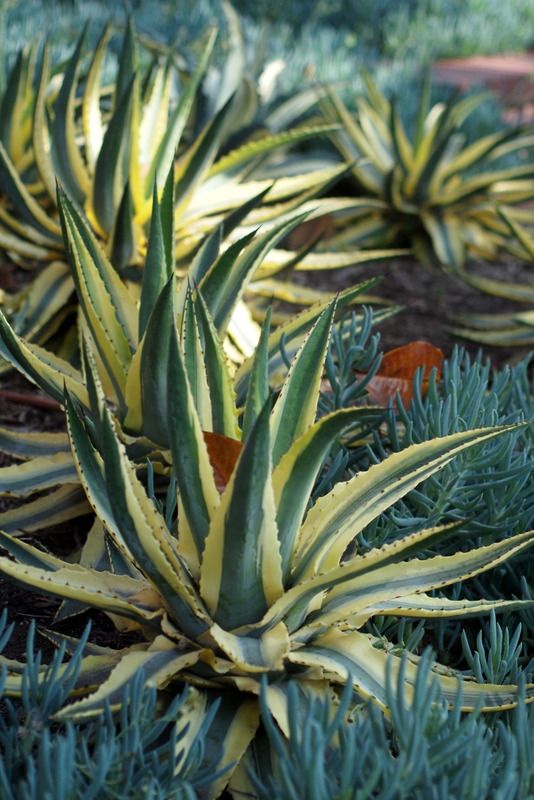 And 'Cornelius' adds his own unique twist of variegated sparkle. Seen here with Senecio mandraliscae.
Agaves own this town.
What a great time to be an agave grower.
Kidding, of course. These are slow-growing plants, and tissue culture is expensive.
My 'Cornelius' at home needs maybe another year to look this good.
This unidentified beauty was found at The Jungle nursery on Sawtelle, which is having a moving sale, everything 20-40 percent off.
That pink tag sadly indicates "sold," and there were none other available. Alas, even with the sale, the prices were out of my budget.
(Lots of big succulent specimens and bamboo still left for sale.)
More and more, nursery prices rightfully reflect increases in the cost of living, unlike my pay rate, which has been stagnant for over 10 years.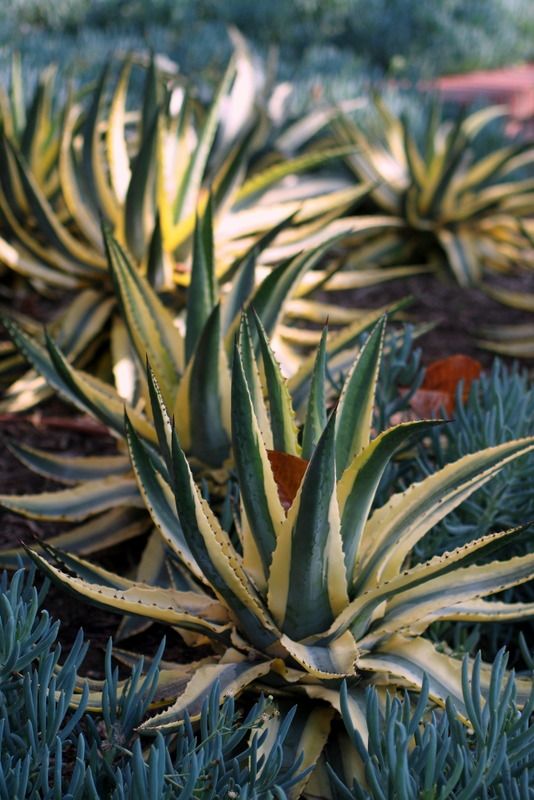 Maybe it's a good time to invest in agave stock…