March is certainly a fast-moving month, isn't it? Some incidents from the garden: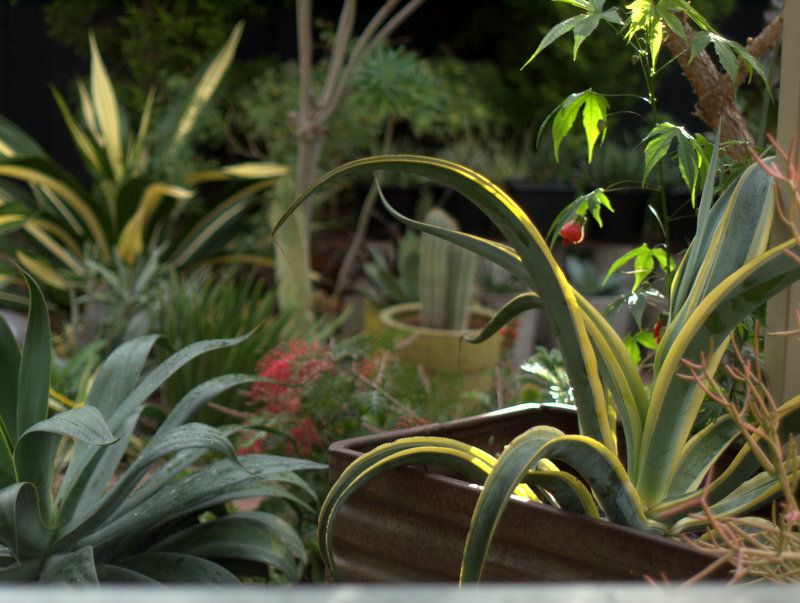 Protected under the pergola, the 'Stained Glass' octopus agave came through an early March hailstorm without a mark. Agaves tucked against the house, under the eaves, like Agave gypsophila 'Ivory Curls,' also escaped the dreaded hail pockmarks. The furcraea in the background was defenseless.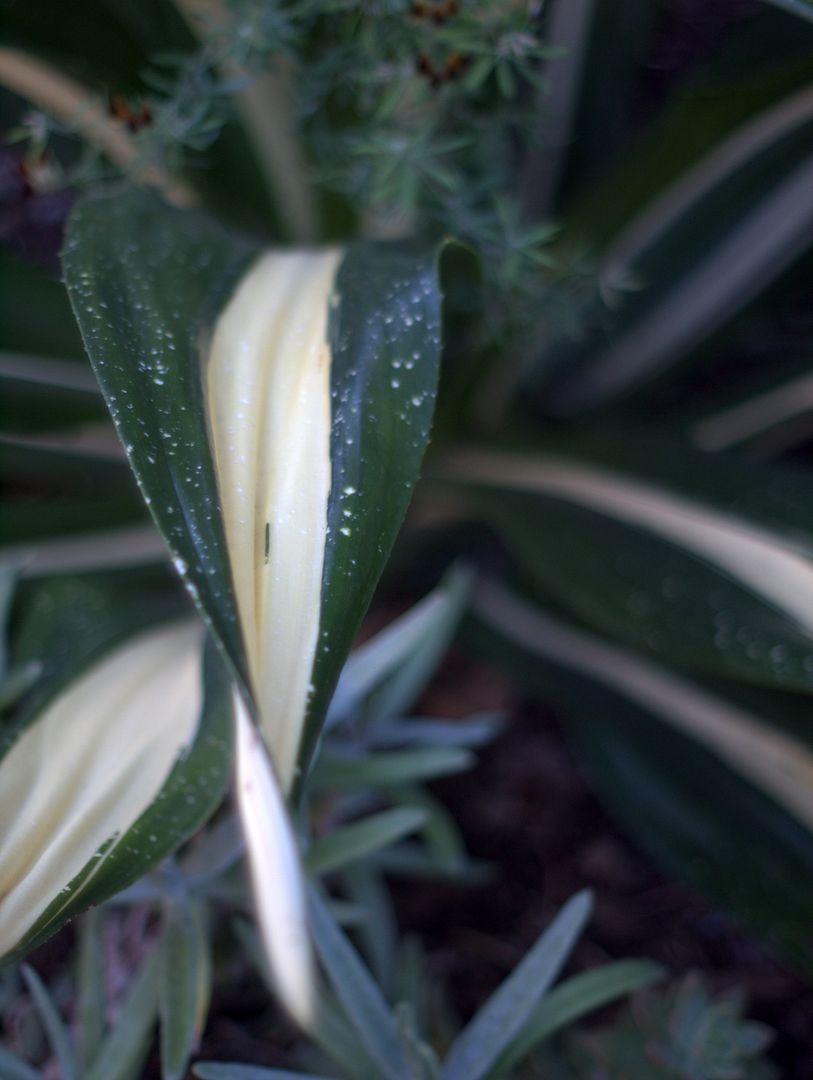 Its big stripes are now stippled and pitted. Hail Monday, we've dubbed the event.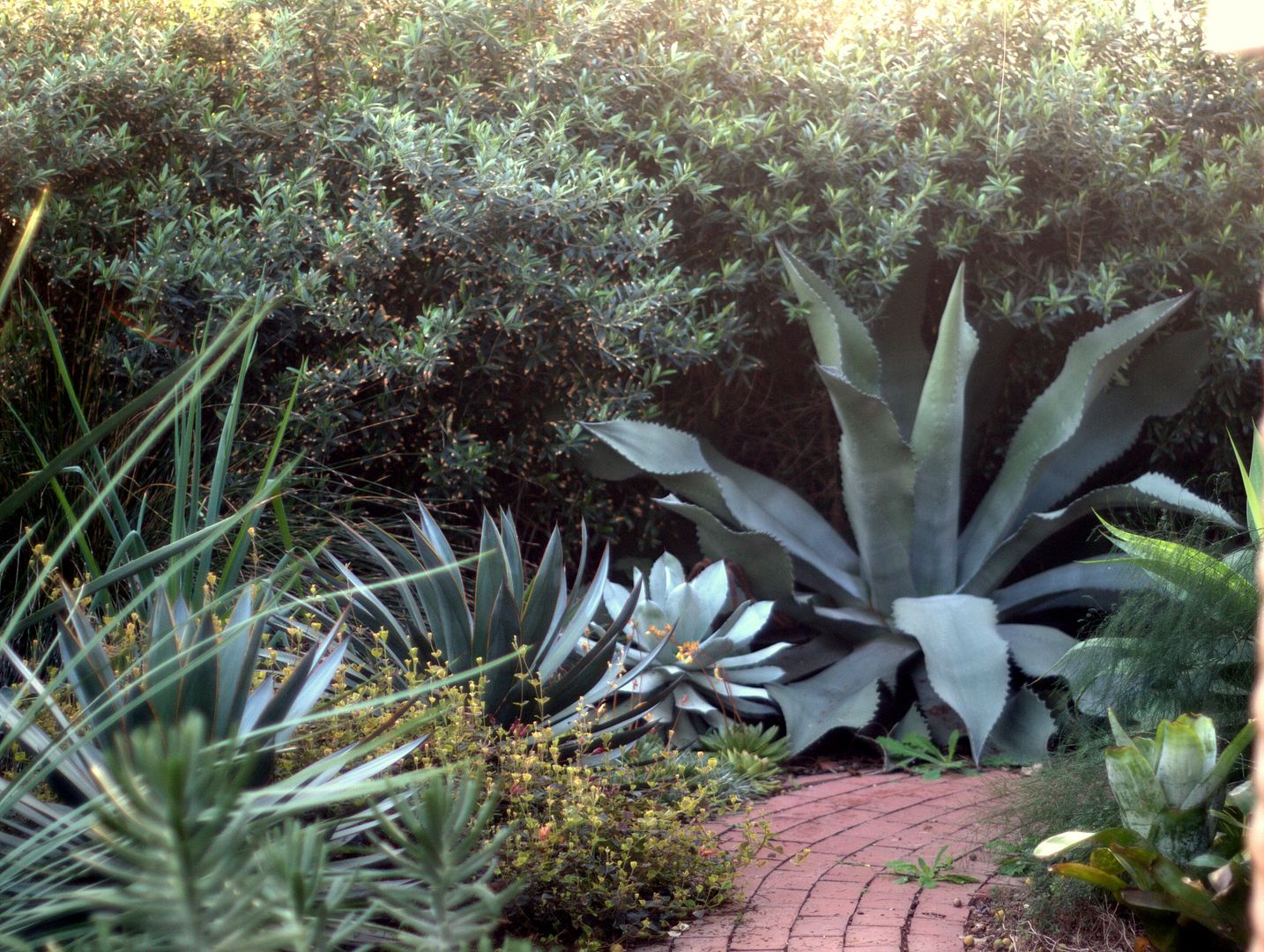 In the front garden, Mr. Ripple is unscathed, though the dwarf olives are crowding him a bit. Well, it's hard to say who's crowding who, really. Wonderful spring color on the Gastrolobium praemorsum, the ruddy shrub between the two Agave 'Blue Glows.' Not much hail damage on those agaves either. The attenuatas took the worst of it.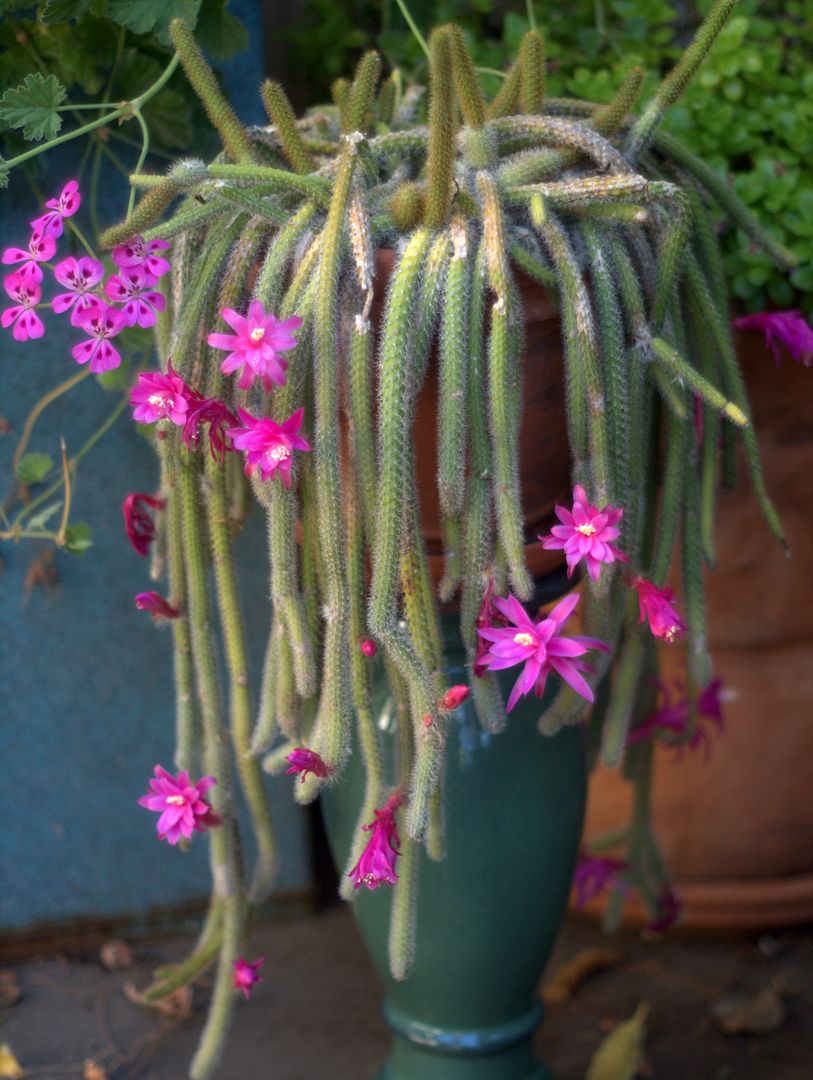 Always a thrilling juxtaposition when a cactus blooms. Rat-tail cactus.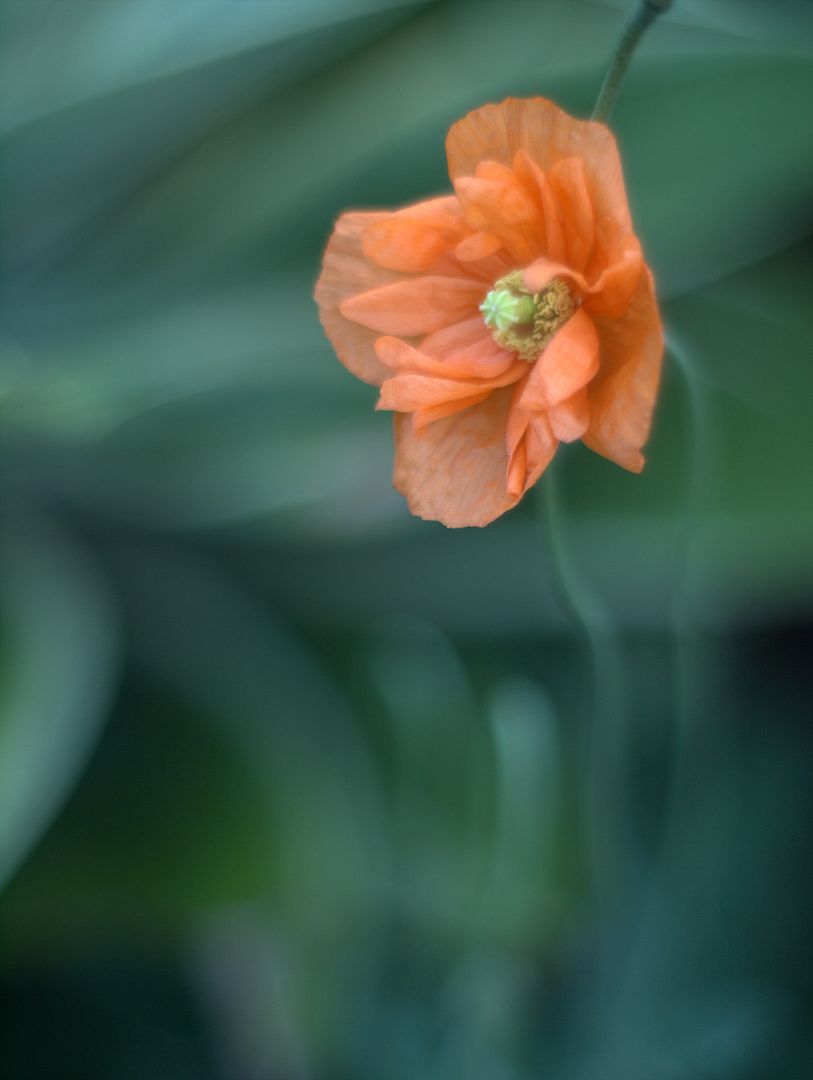 Poppies! Papaver rupifragum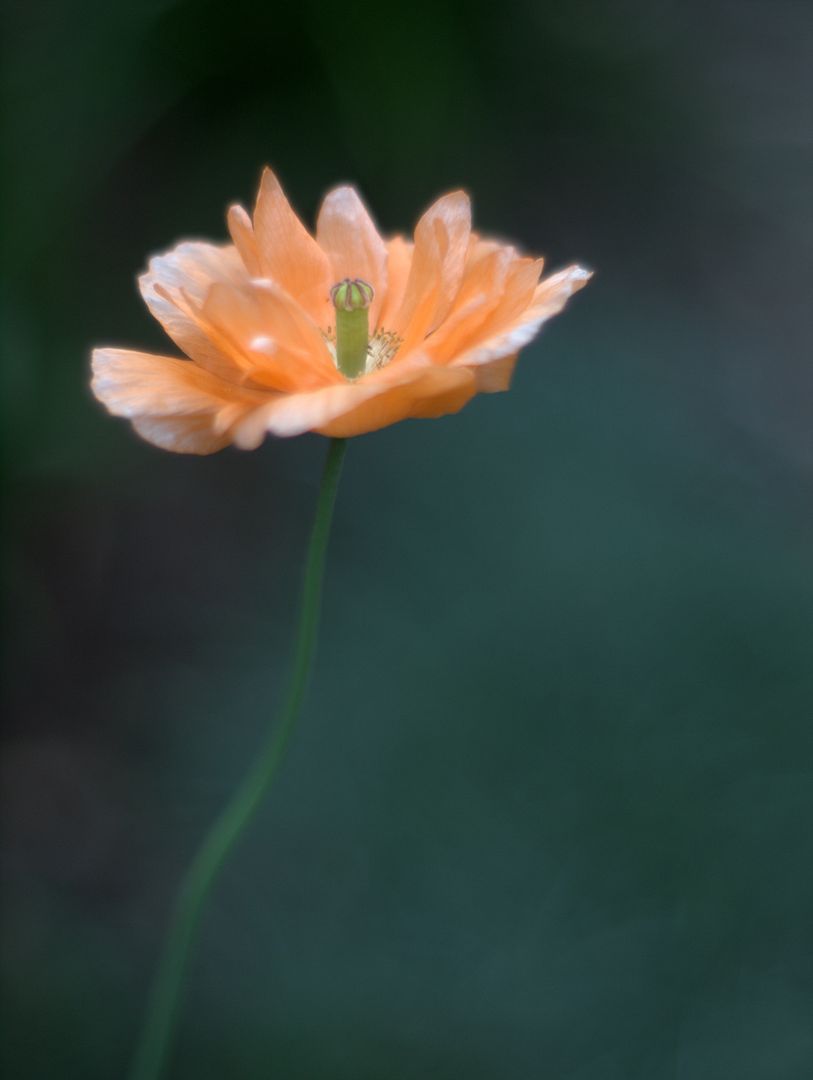 Papaver setigerum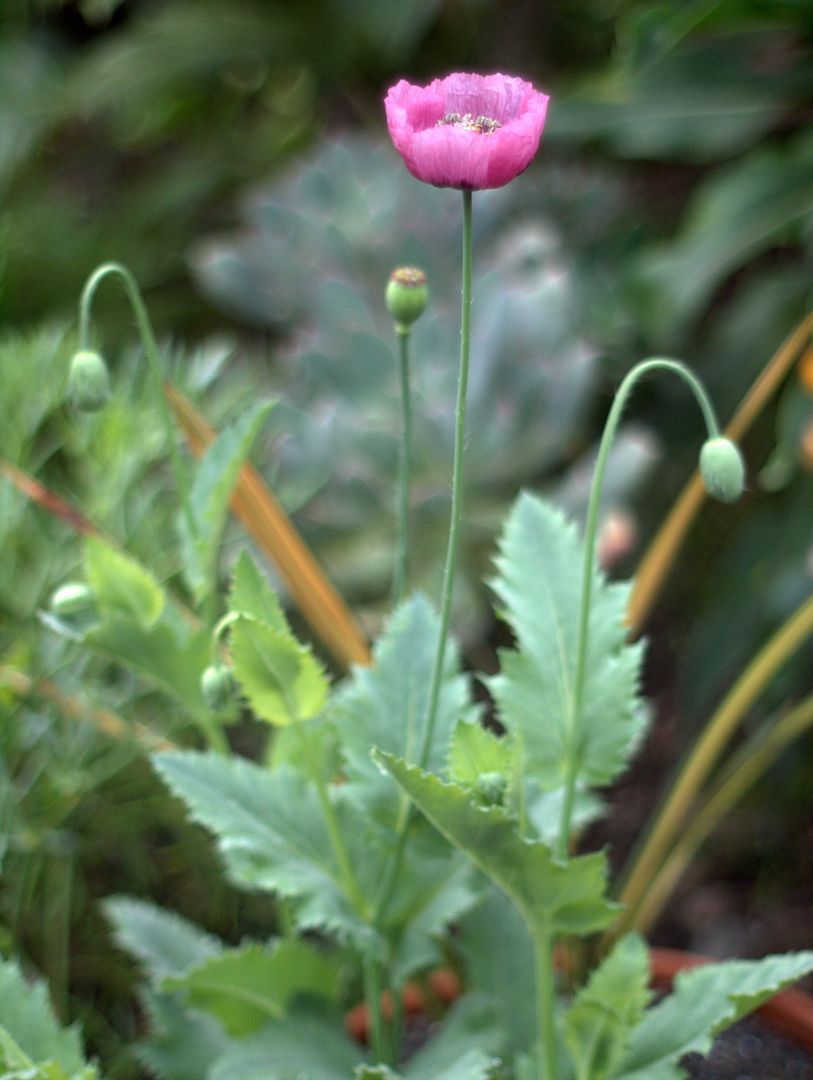 I probably pulled 90 percent of these poppies that seeded around.
I don't mind a little editing, especially if the plants pull up as easily as these do.
The spring shuffling of pots is well underway as sun/shade patterns change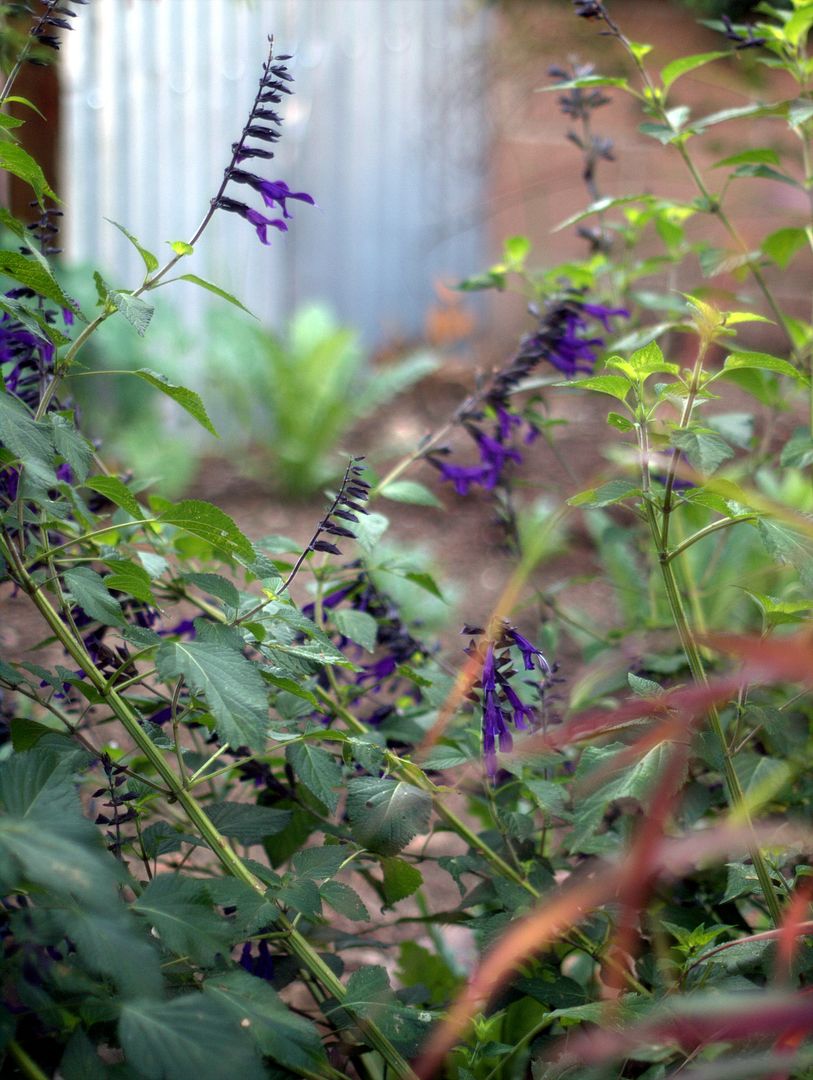 Salvia 'Amistad' is so far living up to its reputation for blooming early and long
Echium simplex is up to all kinds of crazy fasciation with its bloom spikes.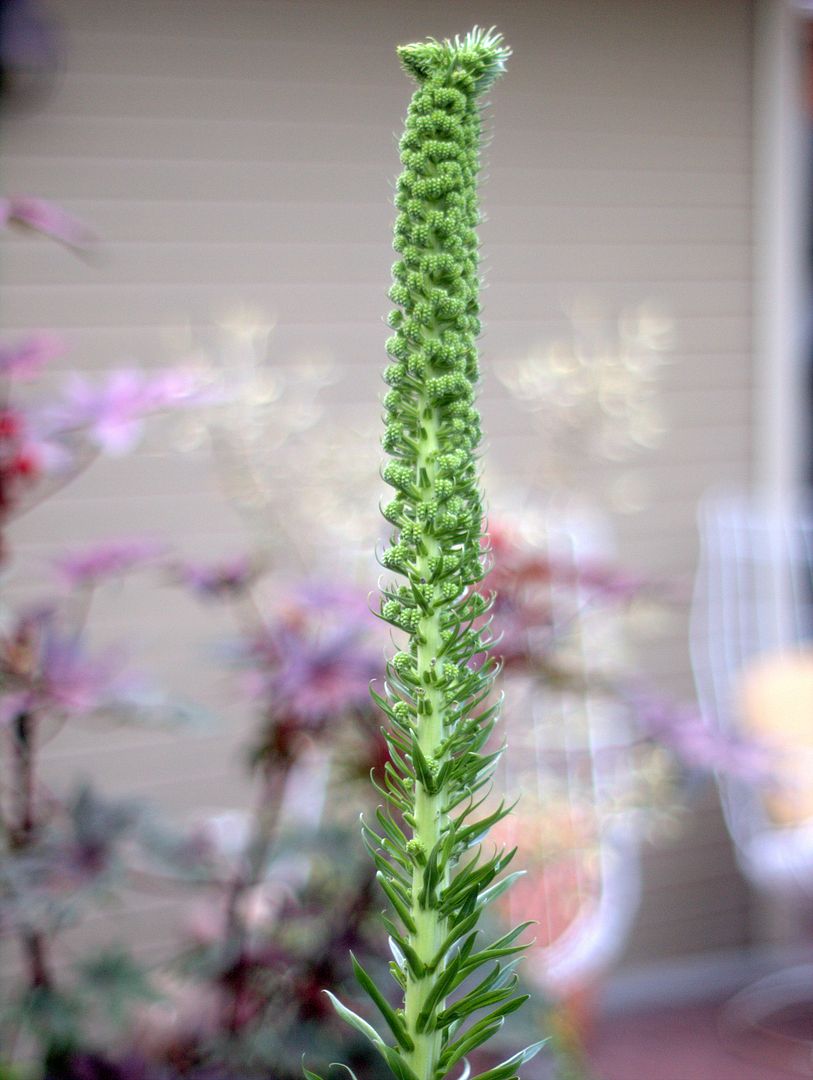 After three days in the 90s, Banksia ericifolia started dropping its leaves. I moved it out of the container and into less than full sun, but it doesn't look good…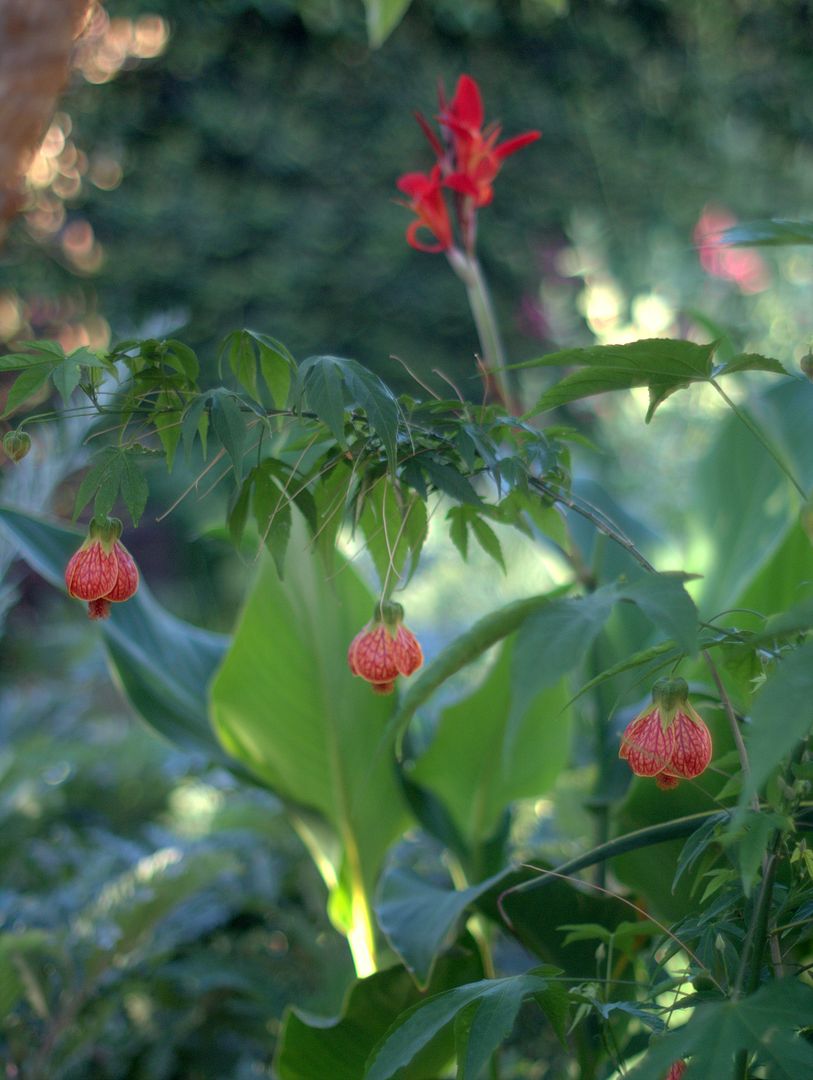 Of all the abutilon I've grown, I think Abutilon venosum really nails its nickname 'Chinese Lanterns'
Keep an eye on the Dates to Remember link at the top of the page for garden events for the end of March. Looking forward to news of the recent San Francisco Garden Show and maybe some reports of the Theodore Payne tour too.