Here's another house nearby that warrants a second look and always brings a smile.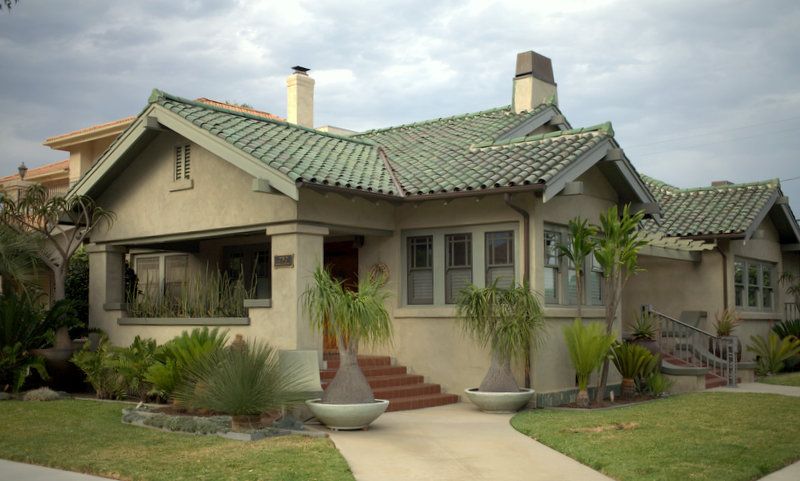 It's the traditional front lawn setup with a bit of a twist. All the supporting plants are exclusively dry garden plants, some rare like the cycads.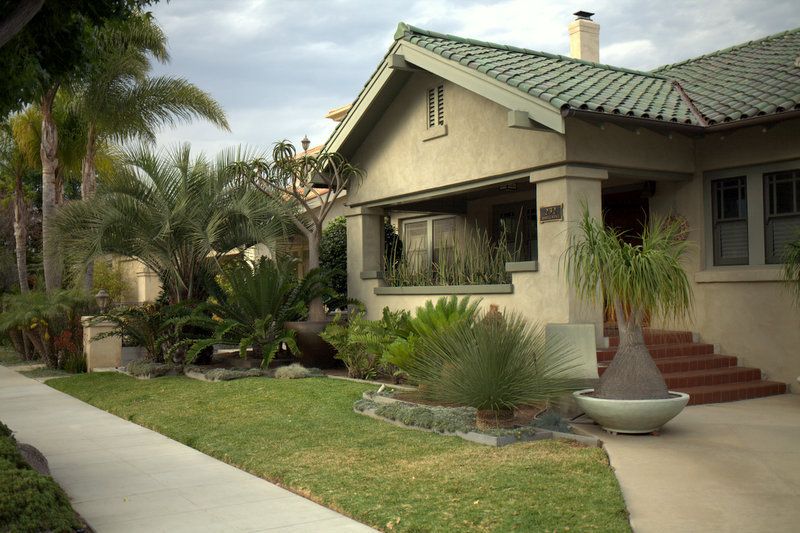 Every plant in the landscape is a "specimen," like the dasylirion, cycads, potted ponytail palms. There's definitely a collector at work here, but a restrained collector with a conservative streak. That's my Sherlockian take, anyway, to explain leaving the lawn in place. (And I mean conservative in temperament, not in a political sense.) The front porch is given that bristly moustache from horsetail reeds grown in an unseen container.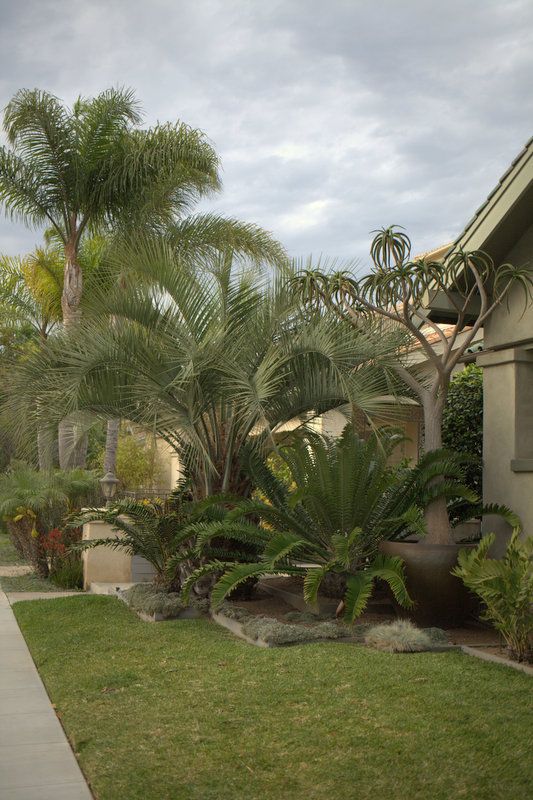 Potted tree aloe, palm, and more cycads. I have no idea which cycads they are. I haven't been bitten by that bug yet, thankfully, since cycad collecting can be an expensive habit. And/or a habit that requires great patience while these Jurassic-era plants slowly make size.
Foundation planting on the wild side. Overcast skies courtesy of our "June gloom," one of my favorite times of year. I feel cheated when June doesn't gloom up but instead marches straight into bright and sunny.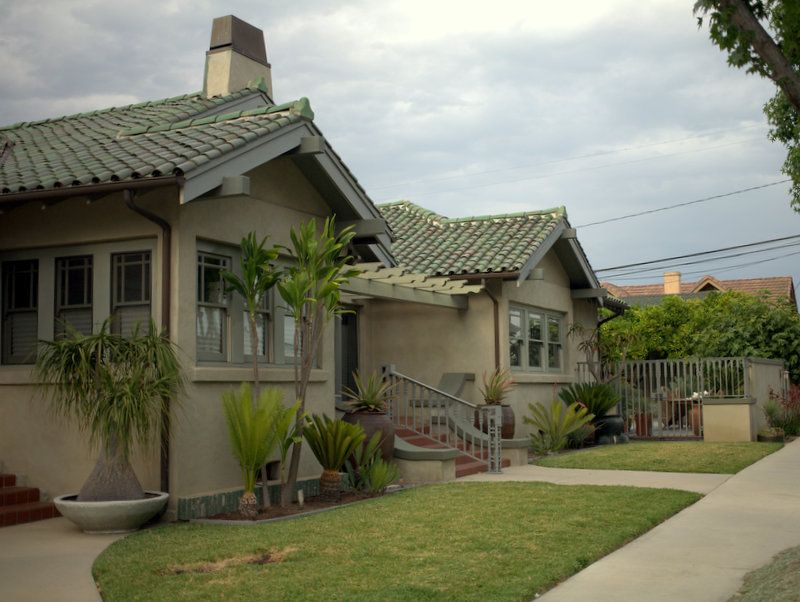 I love this bungalow, but sorting and choosing these photos, with the pea-green color of the house, green roof, and the lawn, is making me a bit queasy.
This house in the same neighborhood makes an interesting exercise in compare-and-contrast. Do you prefer the green lawn or the buff-colored decomposed granite with dry garden plants?