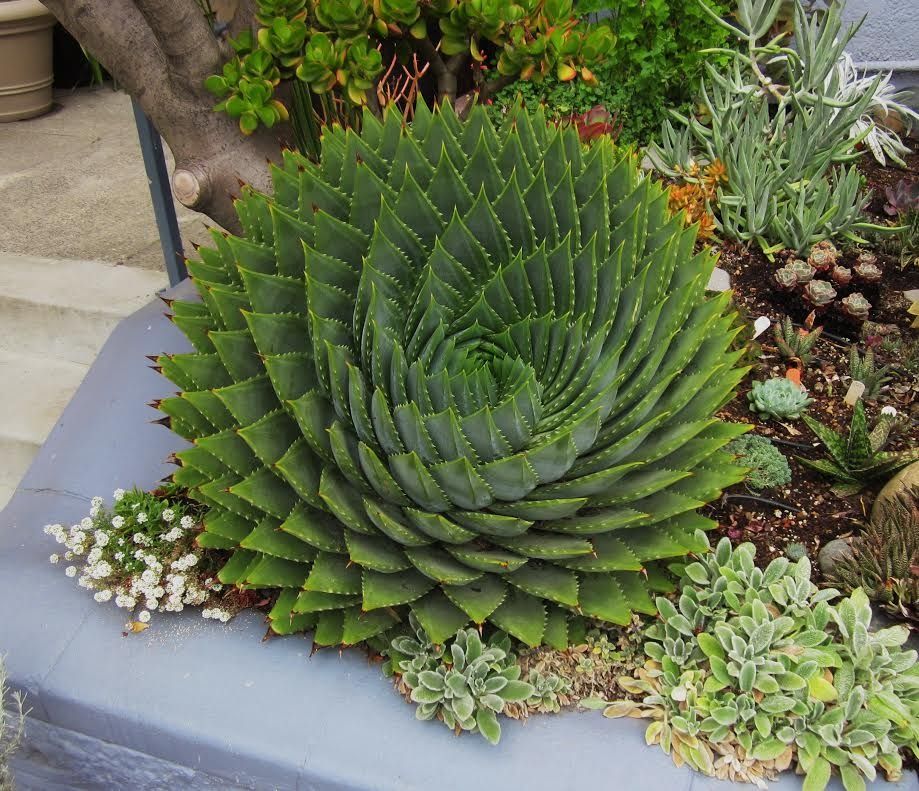 June 2015
Dave's spiral aloe is sporting some fine sacred geometry. He sent me these photos to show the progress his aloe has made since I photographed it in July 2012:
"I came across your Bloom Day July 2012 posting and saw a photo of my Aloe polyphylla at the bottom. I thought you'd like to see a recent picture of it, three years later and still getting bigger. It's about 34″ diameter now."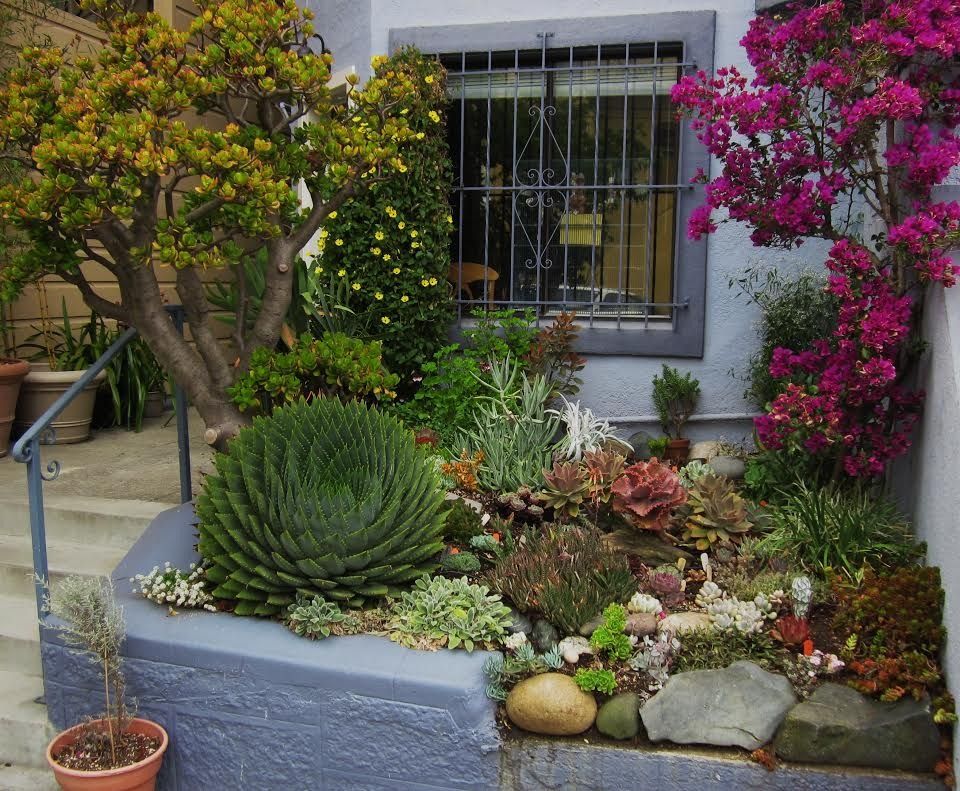 June 2015
And a wider shot of Dave's slice of urban horticultural heaven in the Lower Haight, San Francisco.
The study of the recurring forms in nature, or sacred geometry, tends to attract some New Agey theories and followers, but the Vetruvian numbers don't lie. Whether spiraling aloes or nautilus shells, these patterns repeat over and over. We crave them in our gardens and co-opt them in our buildings. There are Pinterest boards devoted to Things that Spiral, which is where I found this photo of the spiral staircase at Kew Gardens. It's the one I should have taken when I visited but was too overwhelmed to lift a camera.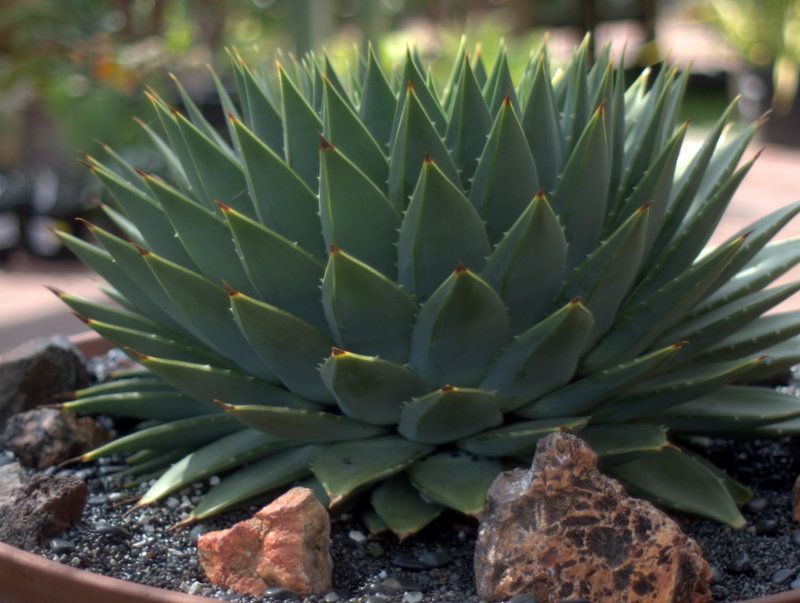 Aloe polyphylla's home is a high rainfall area in the Drakensberg Mountains of South Africa. Do not, as I have done, treat it as a dry-garden aloe. In my opinion, causing the death of a spiral aloe under your care ranks up there as one of horticulture's biggest heartaches. I've killed several. Maybe half a dozen. (I wrote about one such attempt here.) It seemed only right to pass up the aloes for sale in very affordable one-gallons at Terra Sol Nursery in Santa Barbara recently, where the above photo was taken. I'm just not ready yet to try again, which must be a great relief to the spiral aloes of the world.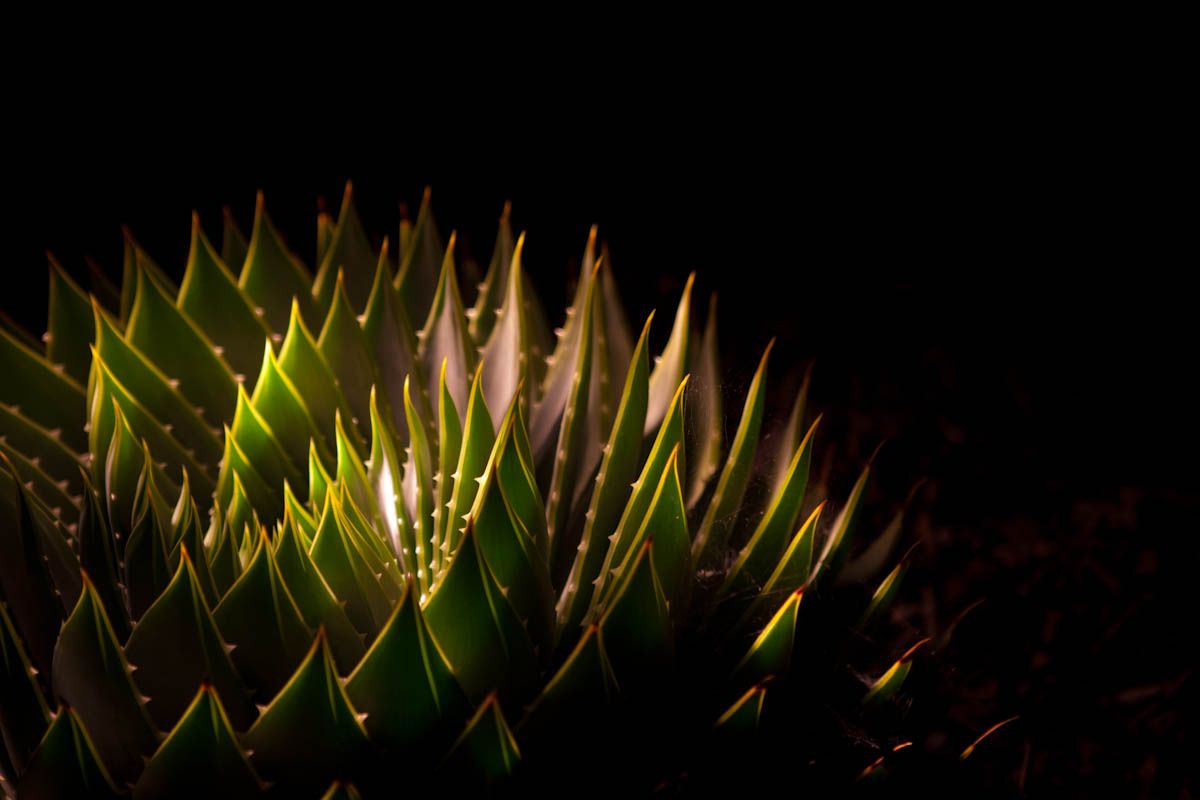 In the meantime, it is a comfort to have Mitch's portrait of the mythic Spiral Aloe.
(Thank you, Dave, for an update on your spectacular spiral aloe!)