I never attended summer camp as a kid, but family camping trips always included my grandmother, a kitchen's worth of pots and pans, and her sturdy army cot.
Thus equipped, my formidable grandmother was ready for anything and wanted nothing more of a camping trip than to be in charge of the campfire kitchen all day. We never objected.
My single camp stool does a fine job of conjuring up memories of a child's summer kingdom.
Add some incredibly sultry weather, a couple rare rainstorms, lots of fascinating insects winging in and out, and I won't leave the back yard all weekend.
And, yes, my keister just barely fits, thank you very much.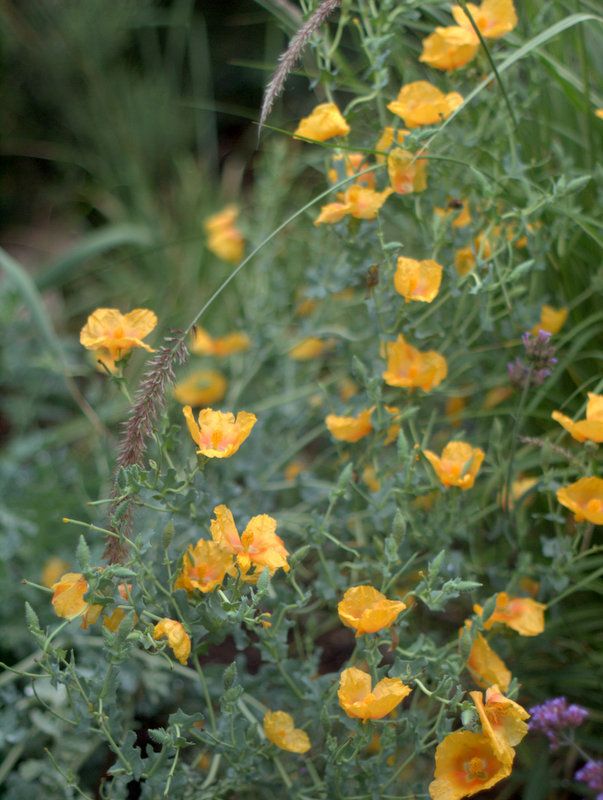 Glaucium grandiflorum is blooming like this is its last summer. And it just may be, because they are known to be short-lived.
The orange arctotis has such a glow and shimmer to its petals, it just never gets old, which is great because it's never out of bloom either.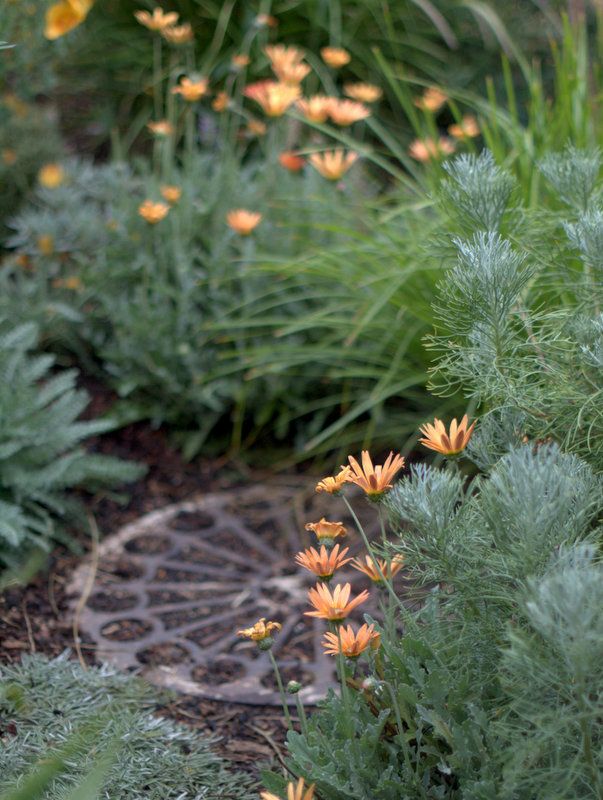 Marty found the grate on the docks at "Fish Harbor," site of the old canneries, when he worked on the USC research boats.
Long Beach harbor was formerly home to a Navy base, and the old downtown used to have wonderful Army surplus stores to shop for cots and other cool, Foreign Legion-type stuff.
All the old thrift shops and surplus stores have long since closed. My little camp stool came from a vendor on eBay, where you can find a wide range offered.
Remodelista recently showcased a nice selection of daybed-length cots, just like my grandmother's.