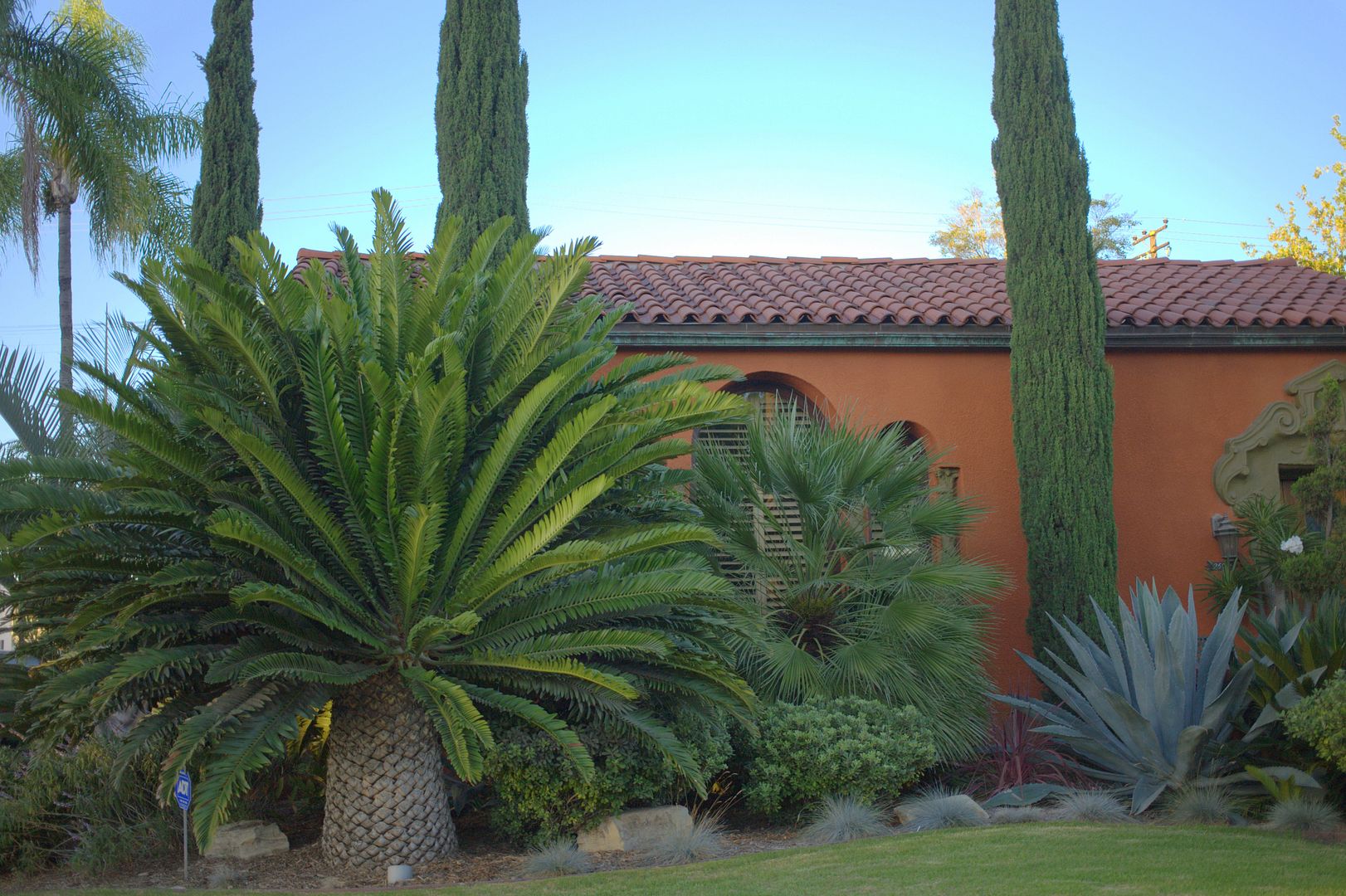 a local Long Beach front garden, zone 10, south-facing exposure
I recently chanced upon a house and garden that I used to drive by a lot more frequently.
Habits change, errands take one in a different direction, and in that unobserved period a cycad suddenly seems to have become enormous.
And cycads, as a rule, don't do anything suddenly.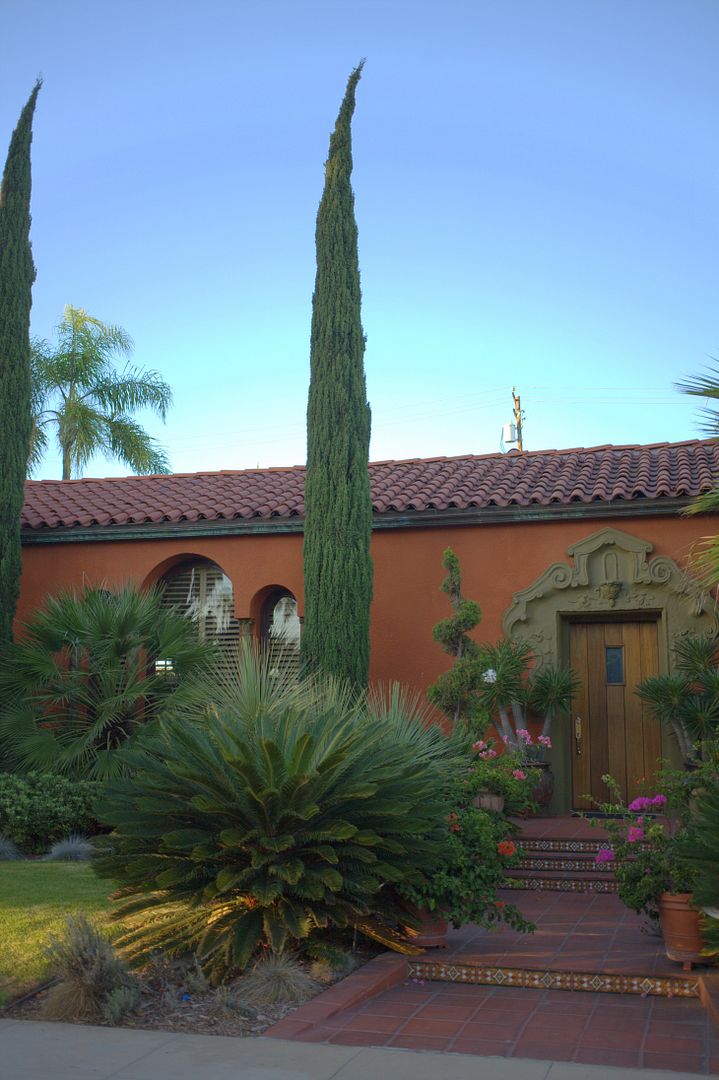 The most frequently seen cycad, Cycas revoluta, known by the misnomer "Sago Palm," is probably the only cycad I can safely ID.
I think this is a Sago Palm, though I could easily be mistaken. I've never seen one this big.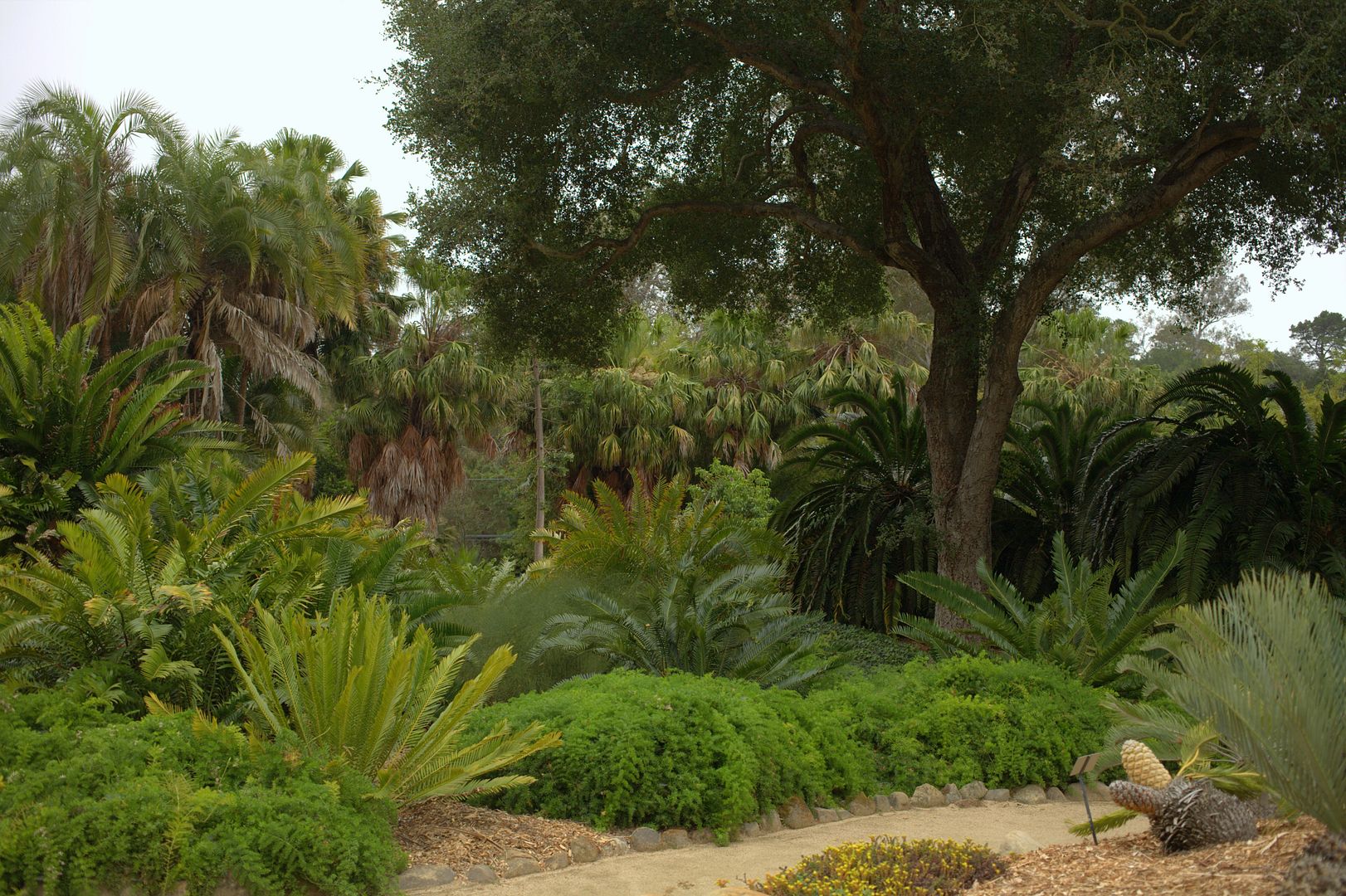 That little garden reminded me of the photos I'd yet to post of the cycad garden at Lotusland for you cycad lovers.
I admire cycads, though I haven't yet come to love them. I really should make up my mind, because it requires an investment of years, decades, to grow them to these sizes.
I know I certainly wouldn't refuse a good-sized, robin's egg blue Encephalartos horridus for a tall container. (Like I'd ever expect to find that gift-wrapped under the Christmas tree.)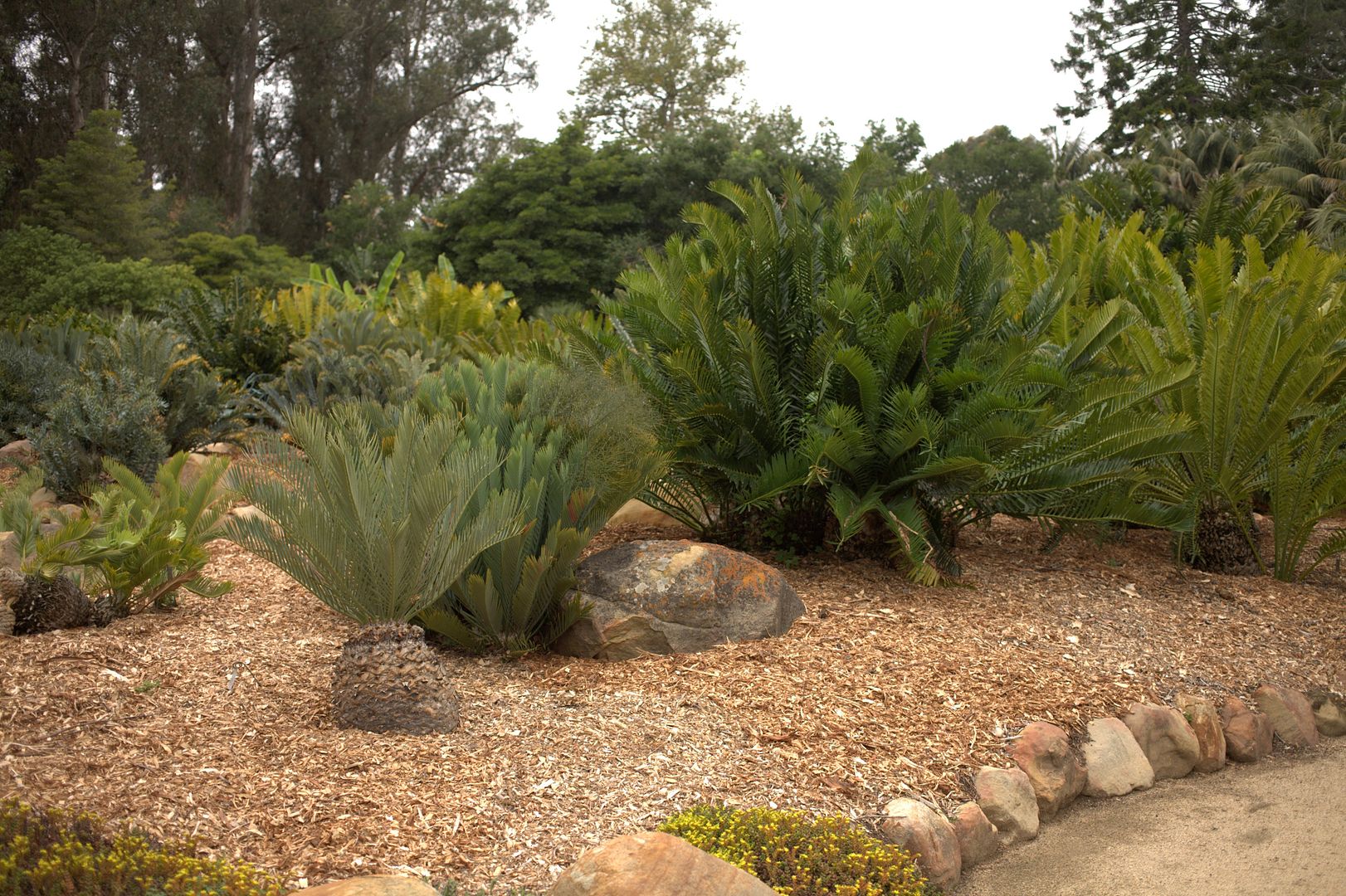 Sorry, but I can't help with IDs of these ancient plants. I know they are very slow growing, so size equates with value, and it's a huge big deal when they cone.
Ceratozamia, cycas, dioon, encephalartos, lepitozamia, macrozamia — I'd be hard-pressed to tell them apart.
I do know they are one of the most endangered plants in the world.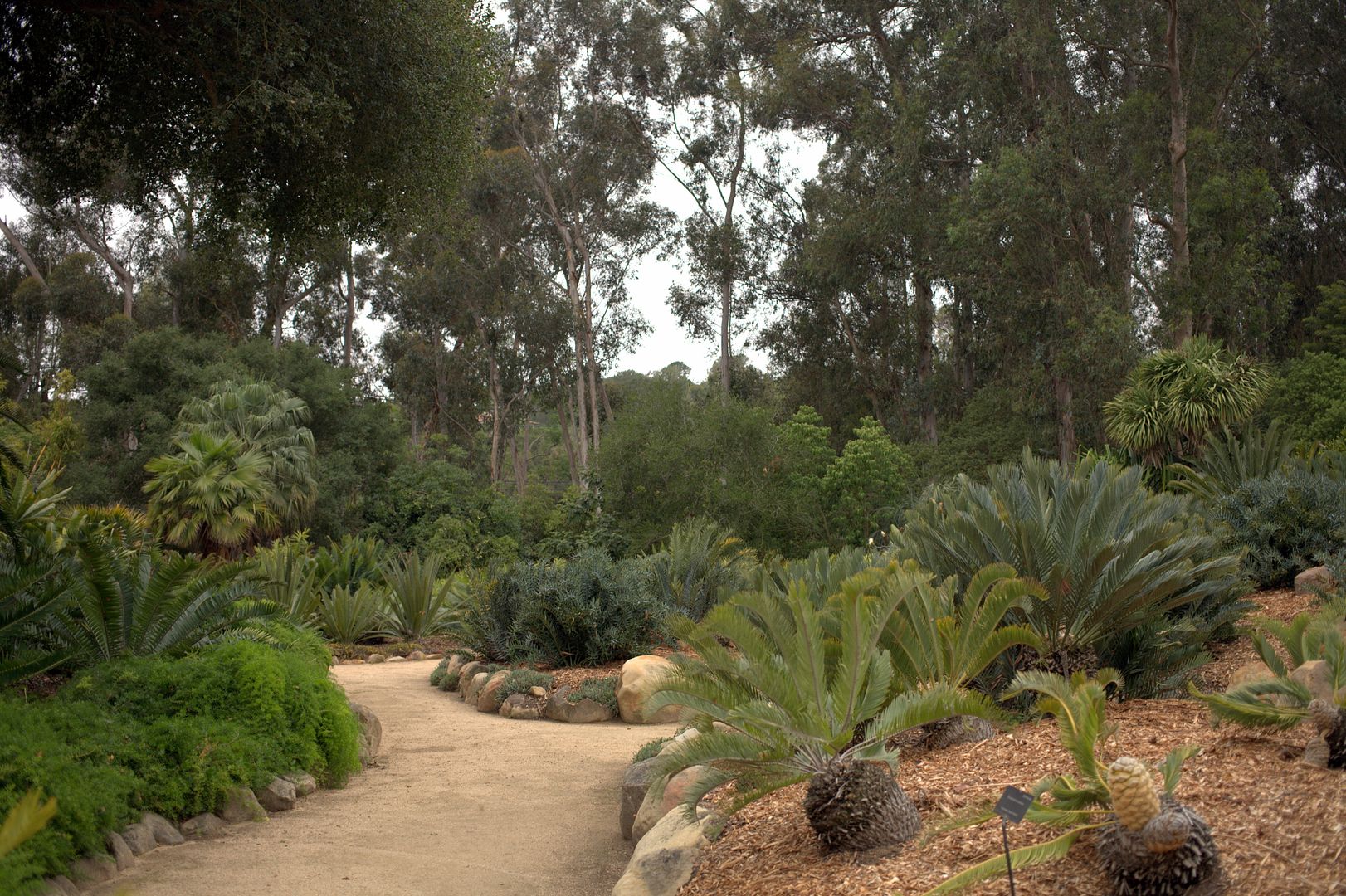 Of course, the best way to learn about a plant is to go to the experts.
And it just so happens that The Cycad Society is holding a "Cycad Day" on October 24, 2015.
Maybe you needed a compelling reason to finally make that trip to West Palm Beach, Florida. If so, now you have one. You're welcome.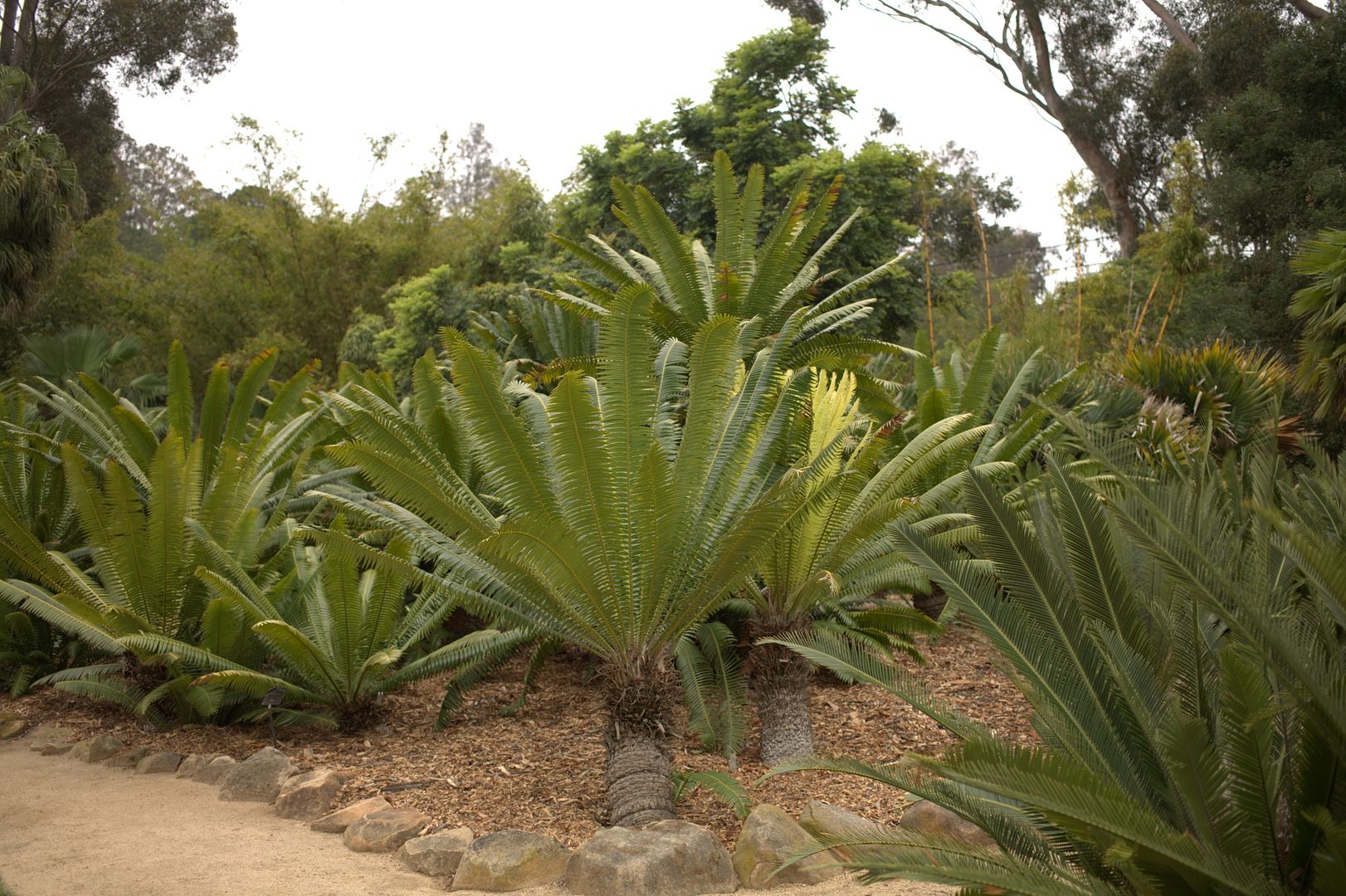 A Southern California source for these plants is The Palm and Cycad Exchange in Fallbrook, California.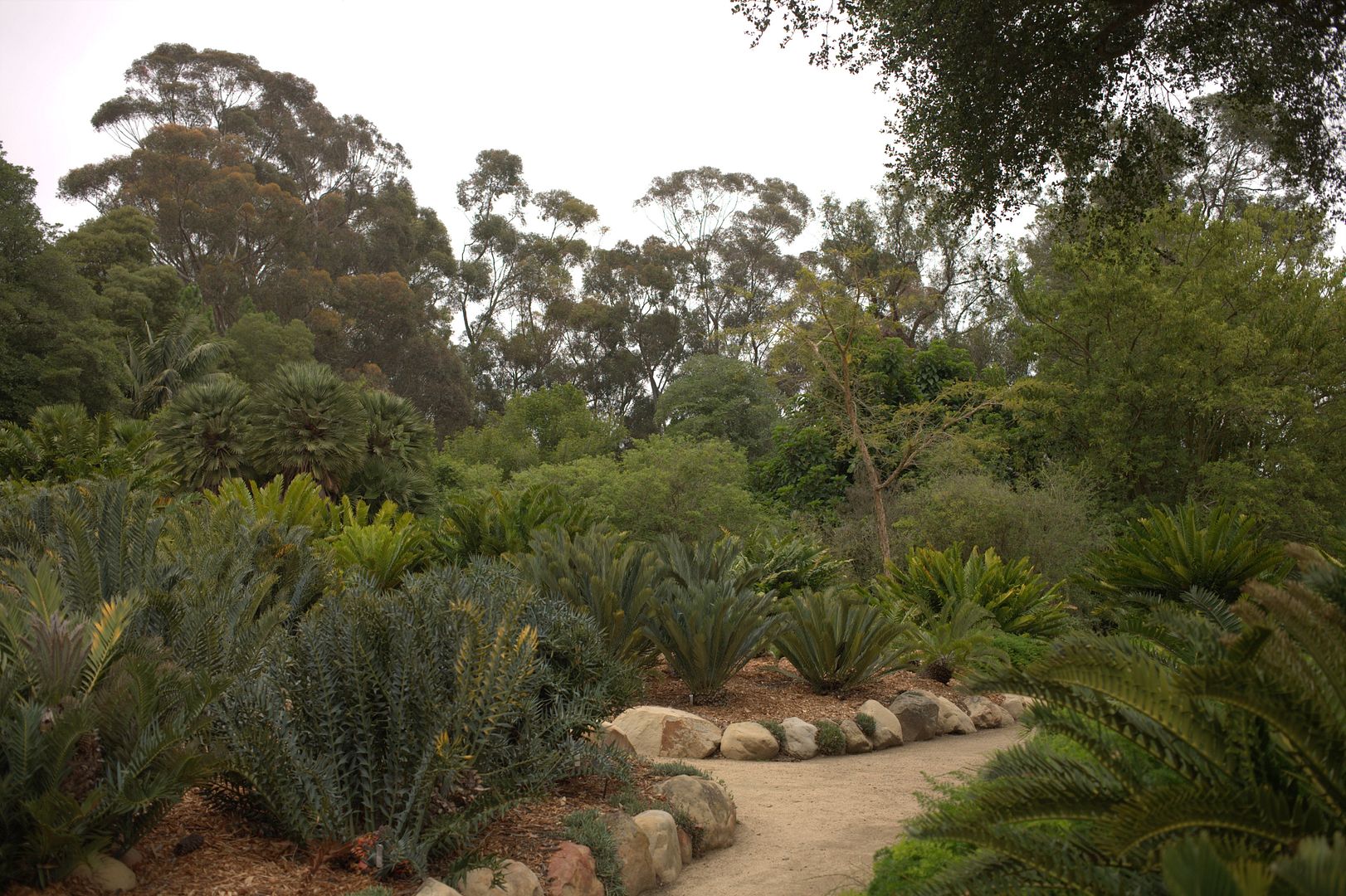 Lotusland's Rare Plant Auction would be another source.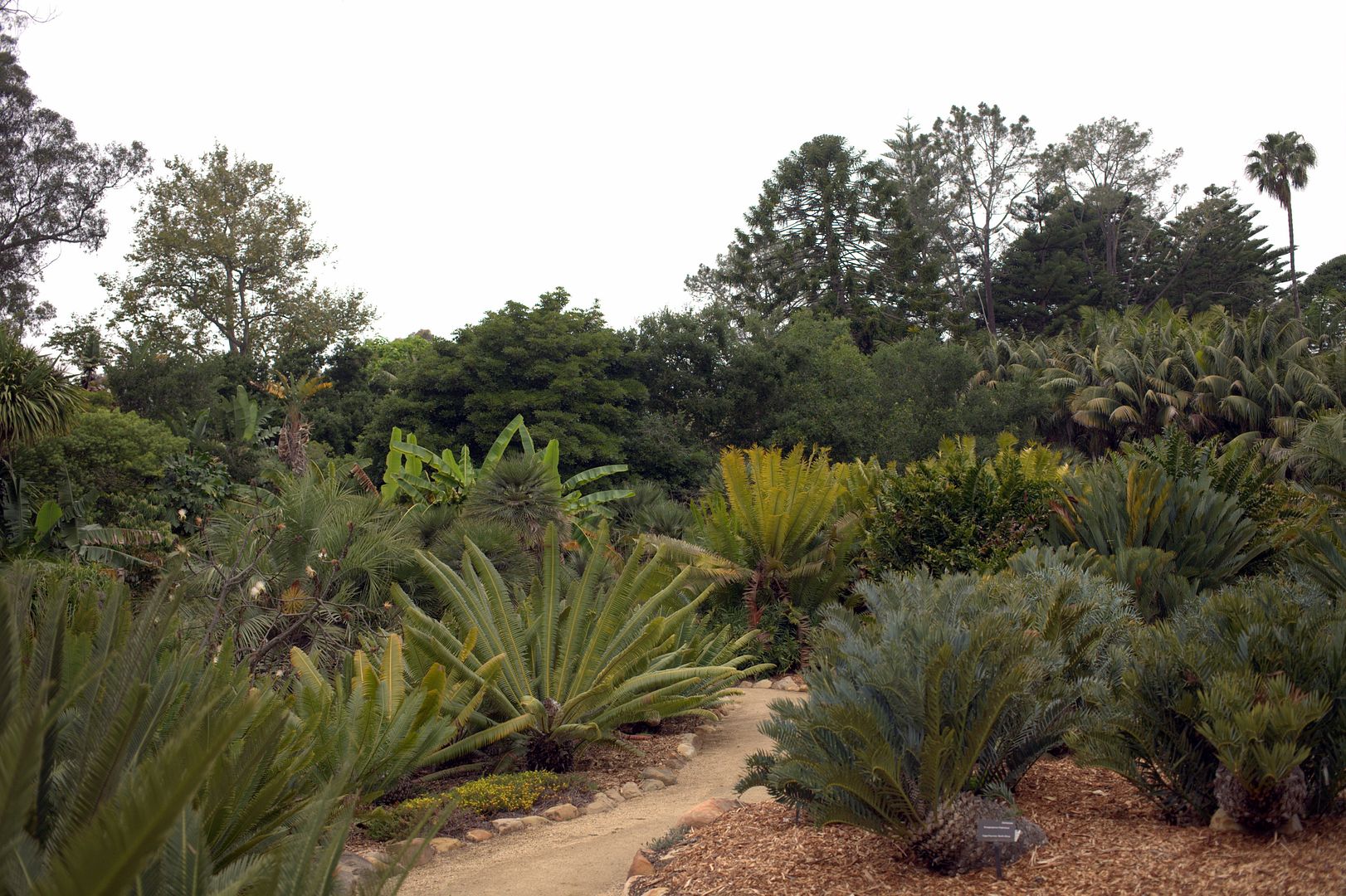 I imagine they turn up at the Huntington's plant sales too.
Lush and deep green in leaf, some are tolerant of conditions dry enough to suit our native oaks, which don't appreciate excess summer irrigation.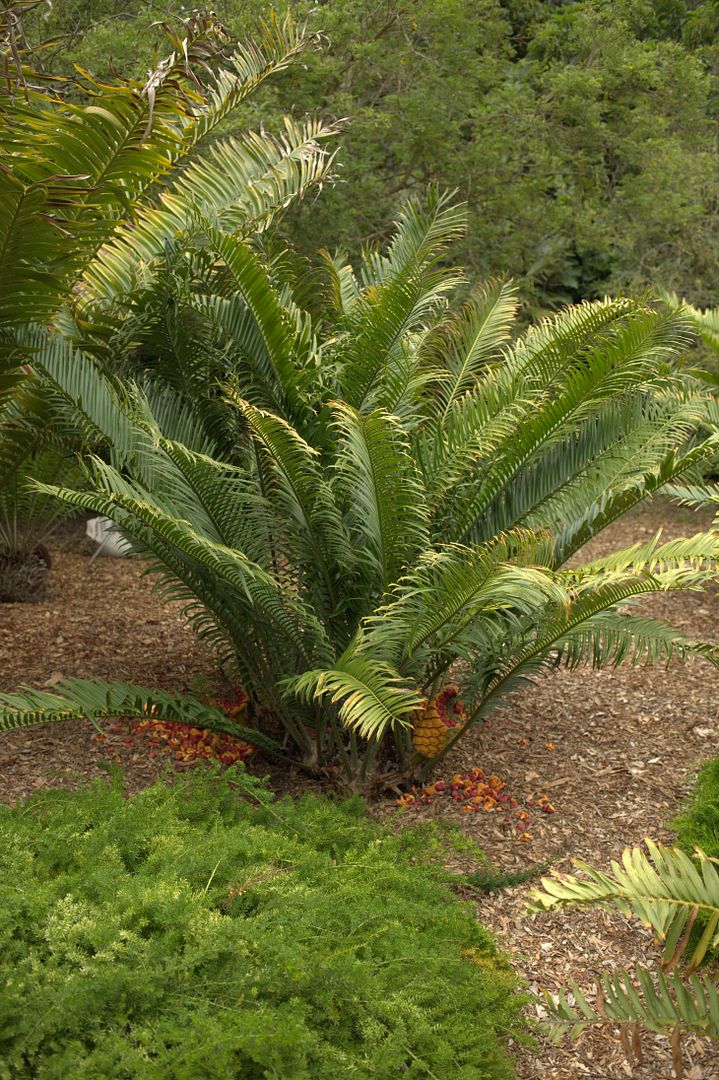 Cycads are members of that small, select group of plants dating to the Mesozoic period called gymnosperms ("naked seed"), whose exposed seed are borne in cones.
Angiosperms, relative newcomers but now 80 percent of plants today, generally develop their seeds via flowers.
Credit cycads' good looks for making people wild enough about them to devote whole gardens to them in climates that can accommodate their needs.
They hail from tropical and subtropical places, like South and Central America.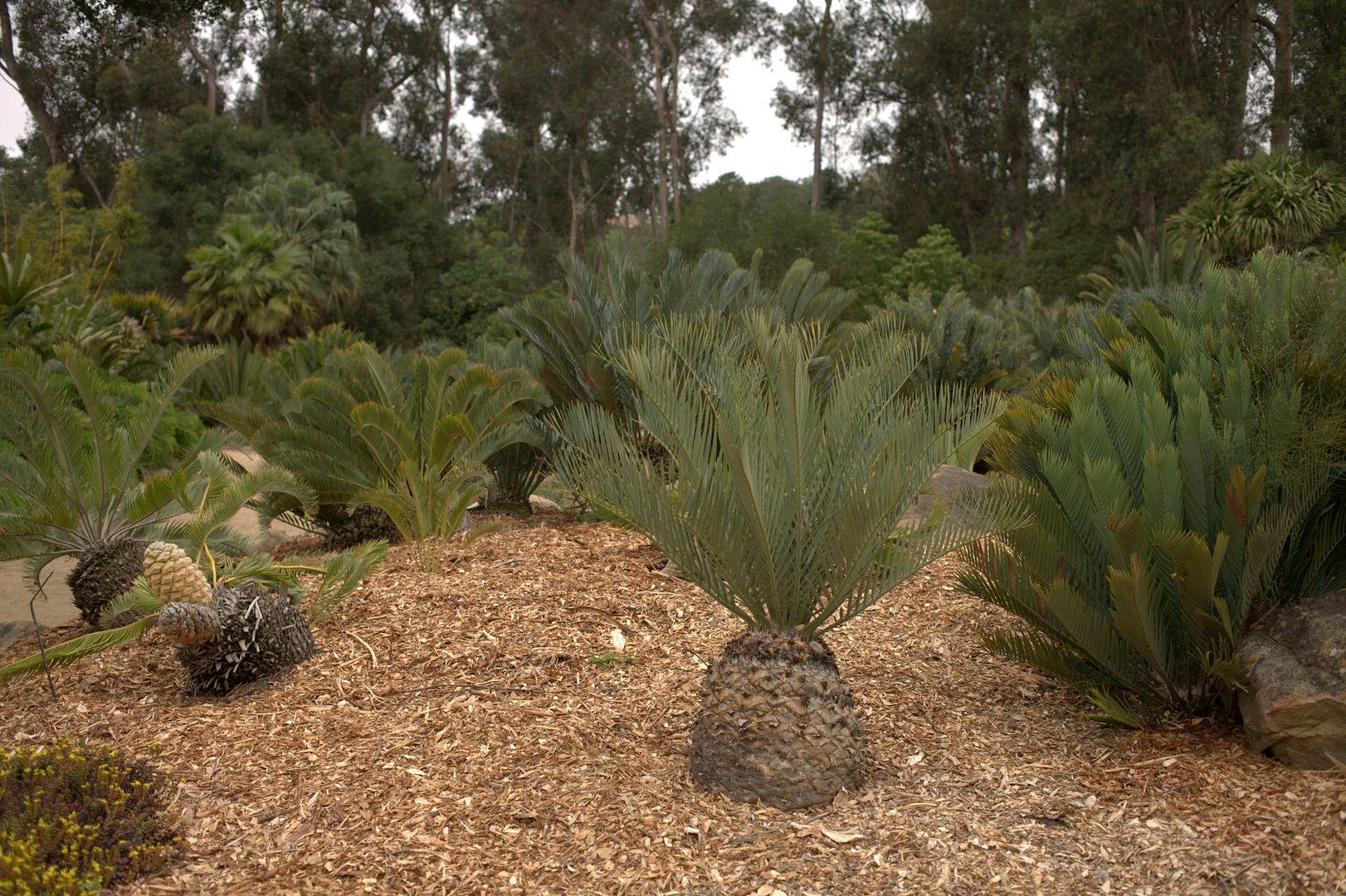 That improbable palminess via stiff geometric leaves on a stout trunk, plus their rarity and unique evolutionary status, are part of what turns ordinary people into devotees.