There are some rip-roaring stories behind some of the plants on my street. Take bougainvillea, now in bloom all over town, the scarlet wallpaper to my daily travels.
My favorite bougainvillea at the moment, however, is this white one just a few houses down the street, threaded through a Night-Blooming Cereus.
Named for Louis Antoine de Bougainville, on whose 18th century circumnavigation voyage the vine was discovered in South America, it was more than likely first discovered by a young female stowaway named Jeanne Bare (sometimes Baret), who disguised herself as a sailor boy to join her lover, the naturalist Phillbert Commerson. Commerson is generally accredited with the actual discovery, but his illness during the voyage makes this attribution very unlikely, as it was Bare who was sent ashore to gather specimens. Bare is considered to be the first woman to circumnavigate the globe, not bad for a girl from a peasant family of Burgundy, whose means of acquiring an education in 18th century France still remains a mystery.
"Commerson was officially confined to the ship while his leg healed, but he and Baret nonetheless collected specimens of a flowering vine which he named Bougainvillea." — Jeanne Bare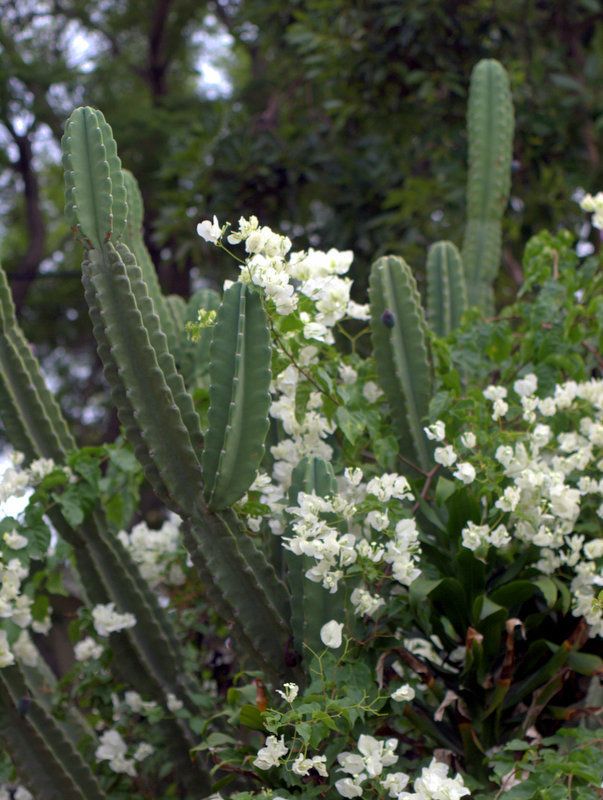 "According to some historians, we have Baret alone to thank for one of their most famous discoveries: bougainvillea, a plant prized for its vibrant flowers that now blooms in warm climates around the globe. Suffering from incapacitating leg ulcers in Rio de Janeiro in 1767, Commerson is unlikely to have traipsed through the Brazilian countryside collecting the specimen he ultimately named for the expedition's commander. Instead, his right-hand "man" might have gathered the seeds that introduced bougainvillea to Europe and germinated a worldwide vogue. In her 2010 book "The Discovery of Jeanne Baret," British historian Glynis Ridley further posits that Baret's knowledge of herbal remedies attracted her to the bright blossoms, since colorful leaves and flowers were considered therapeutic at the time."
"First Woman to Circle the Globe Honored at Last."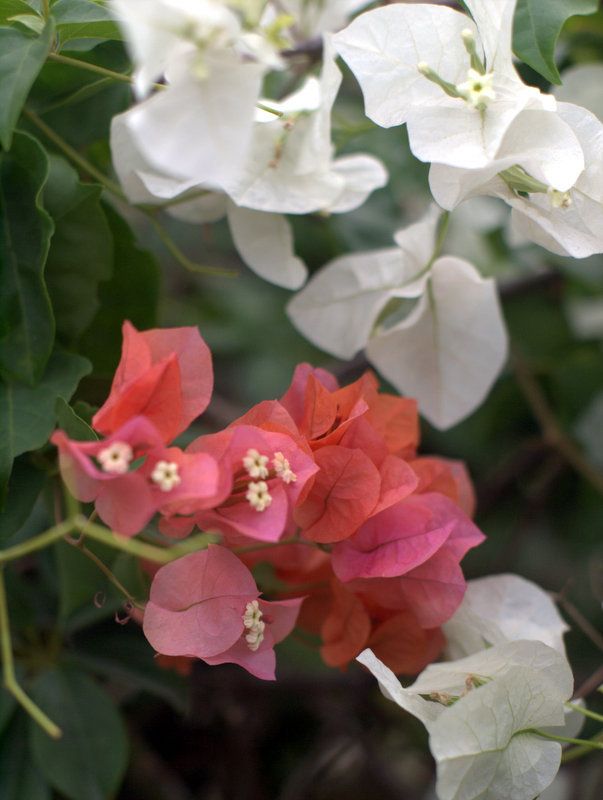 Jeanne's true gender was later exposed at some point on the voyage.
It is thought that the Tahitians outed her, instantly sensing that this was not just another sailor boy visiting their island.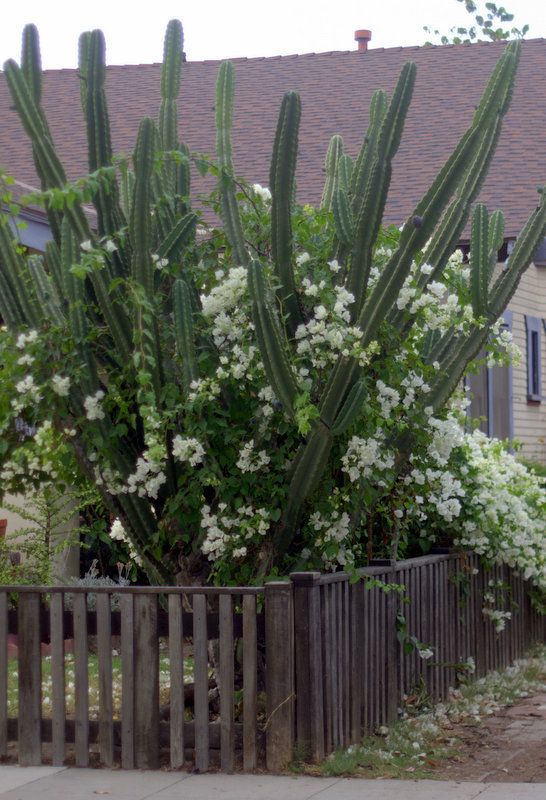 Bougainvillea, named for a French Admiral, but really the botanical love child of a feisty French girl and the naturalist who initially employed her as a housekeeper.
In one plant's name there's enough history, science, and politics to keep these boys busy at school for a week.