Congratulations, Artemisia annua (Sweet Annie, Sweet Wormwood), on your recent Nobel Prize in the sciences.
photo found here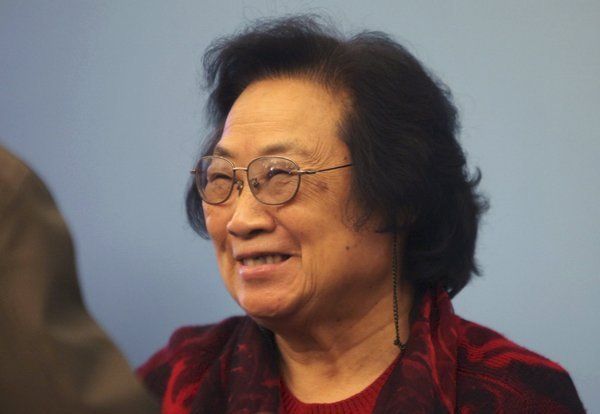 And congratulations as well to Dr. Tu, who solved the problem of increasingly drug-resistant malaria with artemisinin extracted from Artemisia annua.
Dr. Tu poured over ancient texts of Chinese herbal remedies and "reread a particular recipe, written more than 1,600 years ago in a text titled "Emergency Prescriptions Kept Up One's Sleeve."
The directions were to soak one bunch of wormwood in water and then drink the juice." ("Answering an Appeal by Mao Led Tu Youyou, a Chinese Scientist, to a Nobel Prize")
Plants and people, what a team!
Dr. Tu realized that high temperatures were compromising the active ingredient and devised an ether-based solvent, tested it on mice and monkeys, and then herself.
China has now received its long-anticipated Nobel Prize for science and the world has gained an effective antimalarial in its drug arsenal.
Plants matter. Dr. Tu proved again that they are literally the emergency prescriptions kept up our sleeves.