It's been such a pleasure to see what shape and expression each successive Natural Discourse has taken. Developed by Shirley Watts and Mary Anne Friel for the Berkeley Botanic Garden, a group of artists were invited to make site-specific work for the garden and then give talks about that work. ('Natural Discourse: Artists, Architects, Scientists & Poets in the Garden.') Shirley Watts has continued this series of talks and brought it to other venues and arboreta. I've loved them all.
Shirley's household as a child blended both art and science, with parents working in music and medicine. As a result, she effortlessly moves between the two worlds and finds the intricate linkages between both, the overlap where science and art inform and enrich each other. Working in gardens, we know how much science is involved in making that perfect moment on a warm June day. Boundless romantic longing moderated by keen observation are what makes our gardens cause visitors to shrug, "Oh, you can grow anything. You have such a green thumb." Artists and scientists are both filled with longing for their subjects, and both rely on thumbs and brains in their work. Shirley doesn't feel the need to segregate them into separate symposia, recognizing the contributions each make to the other.
The physical collections of herbaria and natural history museums were a theme of this year's Natural Discourse. To talk about these collections, you need to bring in explorers, adventurers, disaster, hubris, lack of funding, lost collections, redemption. All the really juicy stuff. And the specimen of Liatris punctata collected by Custer two years before Little Big Horn with his handwritten tag that was nearly thrown in the trash. As always, it was a great time.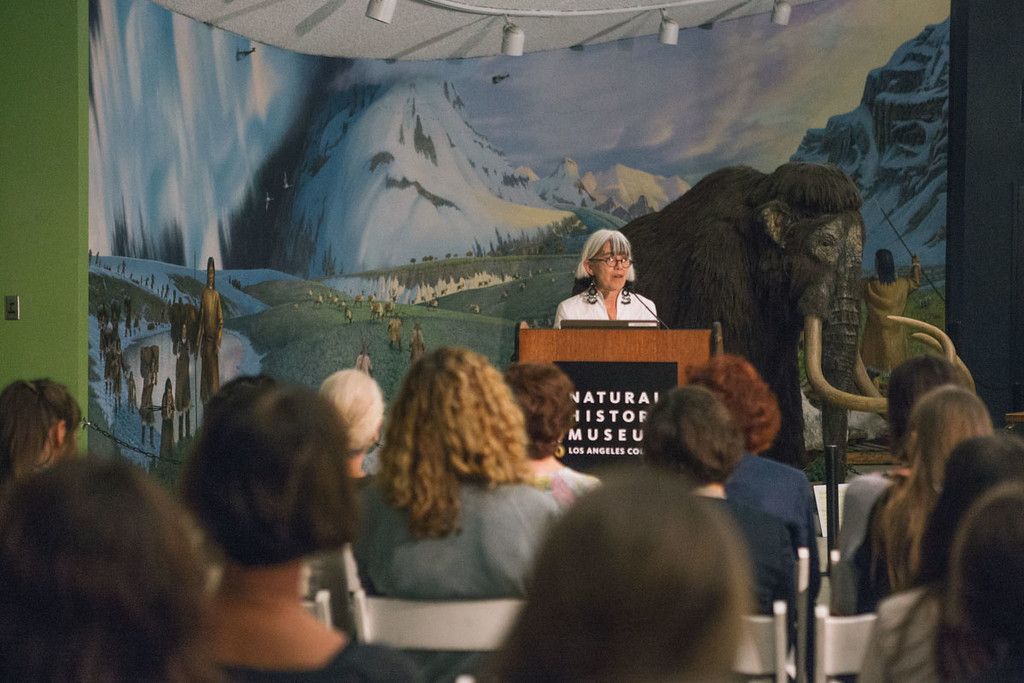 Shirley Watts on opening night at the La Brea Tar Pits
This most recent Natural Discourse held at the Natural History Museum was an amazingly good fit. It makes me giddy to think of the potential settings for the next Natural Discourse. The Getty? New York Public Library? Kew Gardens? All through this past annoyingly busy week, I've been floating on these intriguing currents and have been waiting for enough time to relive it just a bit more on the blog.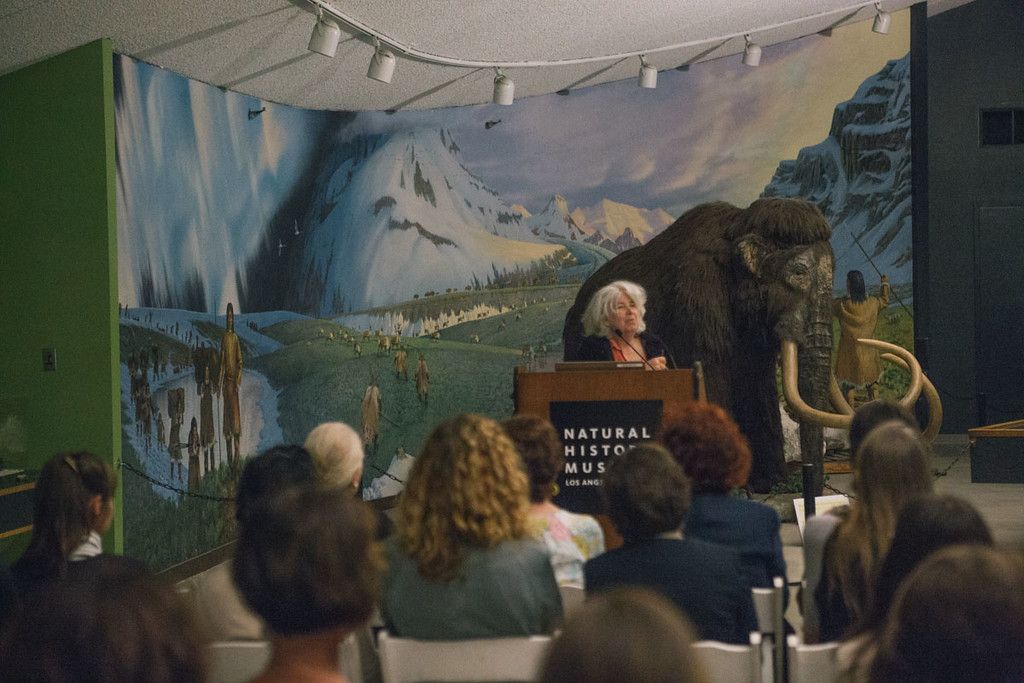 The opening keynote address was given Friday night at the La Brea Tar Pits by photographer Rosamond Purcell. Rosamond has earned enviable access to natural history collections around the world for her images. Some backdrop, right?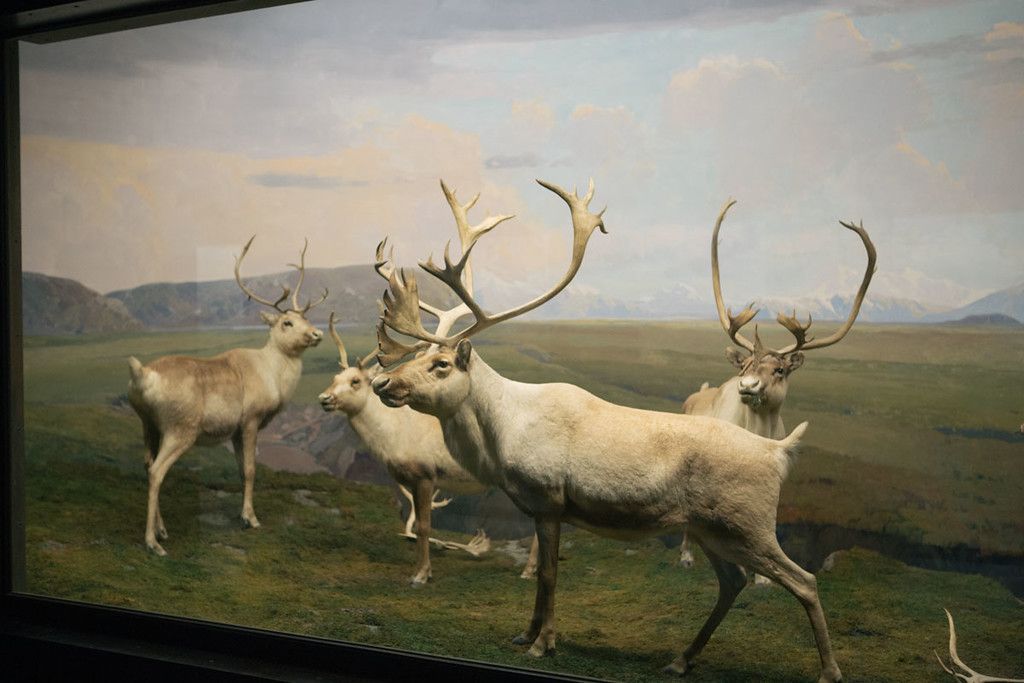 Natural history museums at night (without schoolchildren) are entirely different experiences.
In an odd coincidence, we were recently given a taxidermied bison head, something that just doesn't happen every day, to us at least. Its hunter had passed on, and his heirs didn't want it any longer. Not terribly excited at first and wishing only to preserve what was left of the bison, we were all surprised at how moved we were to see him up close and touch the fur. My son Mitch has the bison now in his apartment in San Francisco. Just a brief explanation for all the bison photos he took at the museum!
Needless to say, we both came sensitized to the poignant taxidermy that surrounded us.
As it turned out, one of the speakers, JoAnne Northrup, spoke Saturday at the NHM on "taxidermy, contemporary art and 19th century wildlife painting." All animals she discussed had lived their normal lifespan and none were killed expressly for taxidermy.
Treated with the utmost respect, through their remains artists explored the fatal notion of human exceptionalism that continues to usher so many species into extinction. In JoAnne's presentation, via taxidermy as well as paintings, animals are lifted from the roles we've assigned them as background to our human drama and given individual portraits.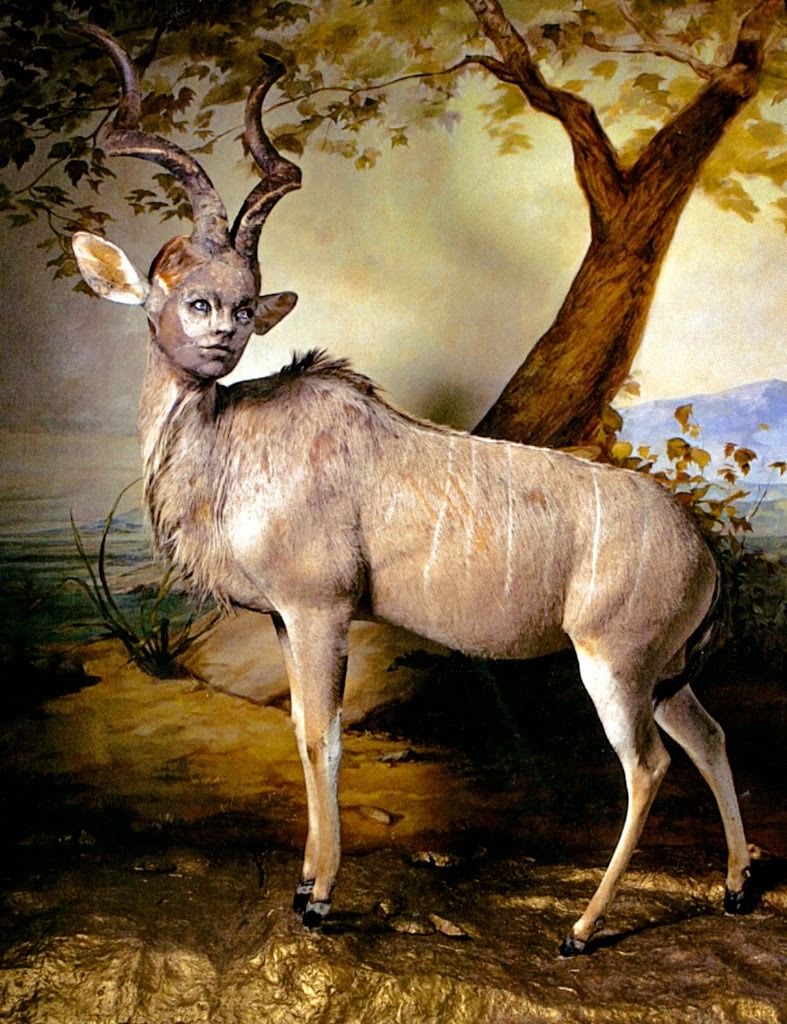 The book with this stunning image on its cover is called "Late Harvest," from the same exhibit JoAnne curated at the Nevada Museum of Art, where it seems cool shit just keeps on happening. JoAnne said she had long wanted to do this exhibit but couldn't find any interest. When she arrived in Nevada and found taxidermy hung in the airport, she knew she'd come to the right place.
Seriously beloved local artist James Griffith joined Natural Discourse at the NHM and detailed the genesis of his choice of La Brea Tar Pit tar as the preferred medium for his current work.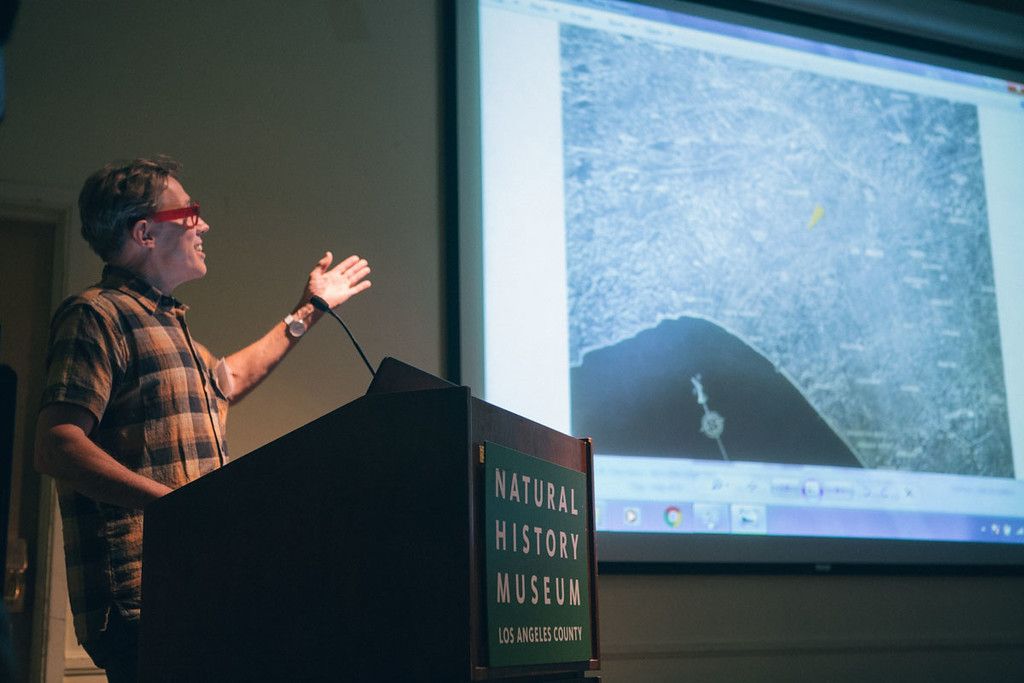 His reverential awe mixed with schoolboy delight for the Tar Pit as a literal portal to another geologic time, smack dab in the middle of Los Angeles, was incredibly infectious.
A fine art background, politics, staunch environmentalism, science, tar, and mysterious fixatives are the ingredients used in the alchemy of his art. The first question after his talk was, "When is your next show?" (James has frequent shows at the Craig Krull Gallery.) I thought I'd die when my little painting "Crow With Tool" came up on the auditorium screen.
Another beloved local (via El Salvador), long-time Los Angeles River advocate, landscape architect Mia Lehrer, discussed her recent conversion of the NHM's 3.5 acre parking lot into the dazzling front entry garden we see today.
In a surprising turn of events, probably for all concerned, Mitch and I found ourselves on the personally guided tour of the garden Mia gave for visiting landscape architect Rania Reyes. Rania had flown in for ND from San Francisco to meet Mia and see her work at the NHM. Rania is currently working with Michael Boland's firm on a Presido Trust project, the much-anticipated New Presidio Parklands Project. Santa Monica-based landscape architect James Corner, of Highline fame, is also involved in the Presidio project, as is plantsman John Greenlee. Big, big doings going on in the Presidio, where famed tenant George Lucas keeps his Letterman Digital Arts Center.
I don't know how Mitch managed to get a photo that didn't include one of the many children climbing on the rocks, even illicitly splashing in the pools, running along the paths. As Mia answered Rania's questions concerning technical issues, children raced about our legs, babies were pushed in strollers by their parents. A busy, noisy, laughing place. To hear the intellectual and technical foundations for the garden while at the same time seeing the real and profound impact it had on people using it is something I won't soon forget.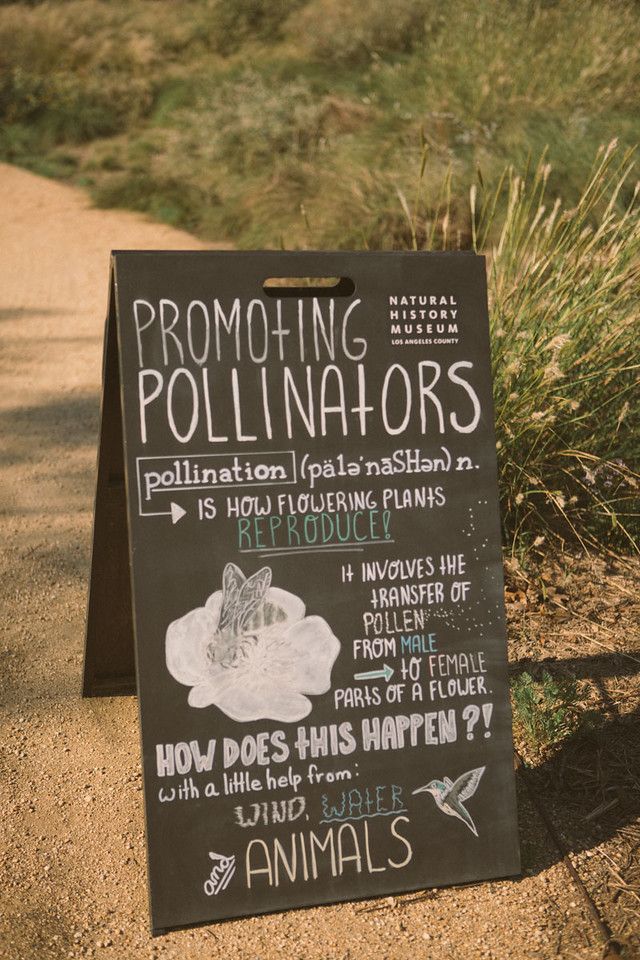 I intend to go back soon for more photos. The vertical, dry-laid rock wall is really something. It can just be seen in the distance in the above photo of the pools.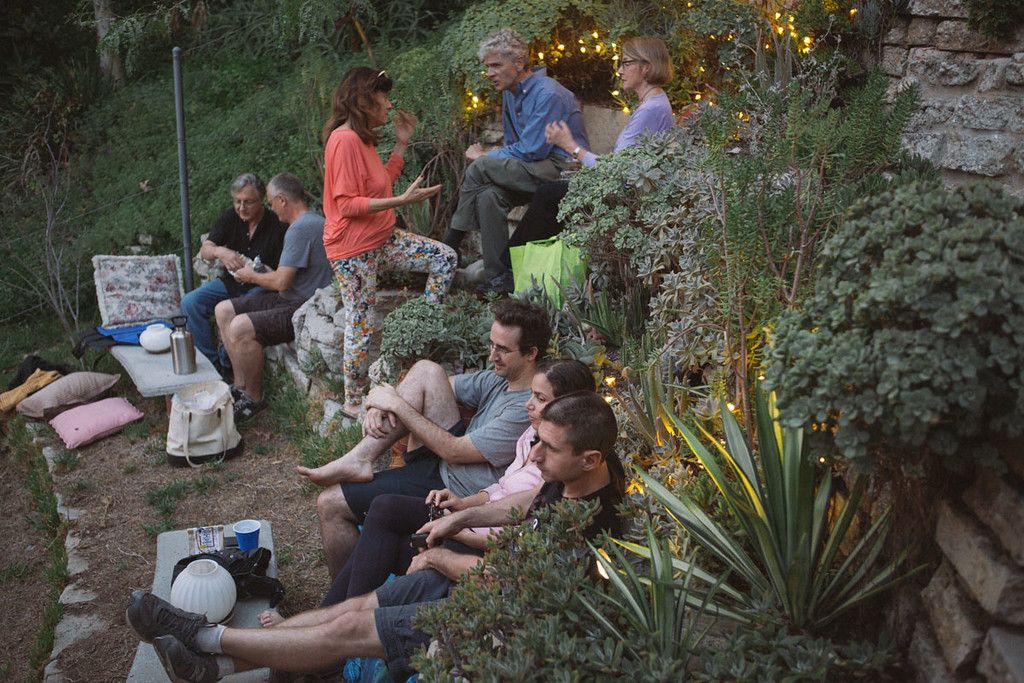 Mia in "civvies" at the after-party held at the Folly Bowl, the hand-built amphitheater at the home of Susanna Dadd and James Griffith, our tar man.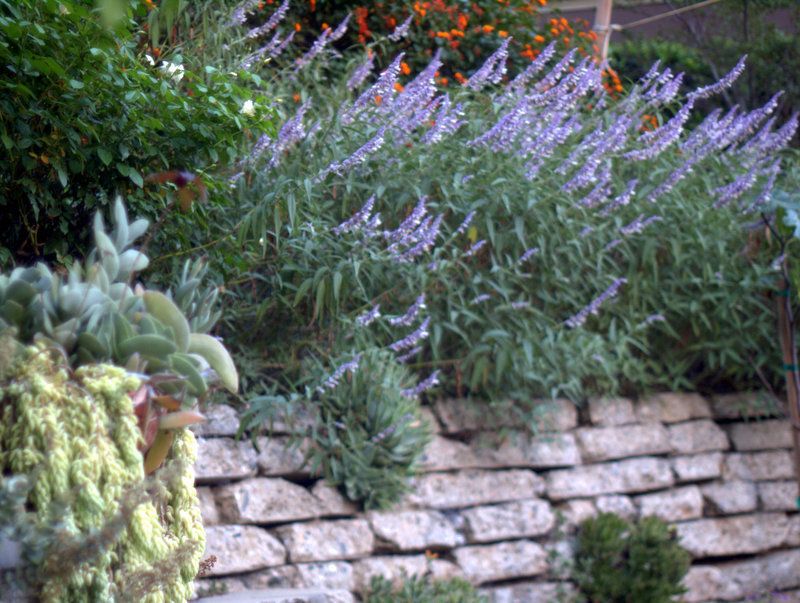 When I arrived, I couldn't get over the salvias in bloom. Sue said they burst into bloom after a recent 2 inches of rain. Lucky foothills. Here at the coast, we got none of it. Sue said they received some measure of rain each month this summer.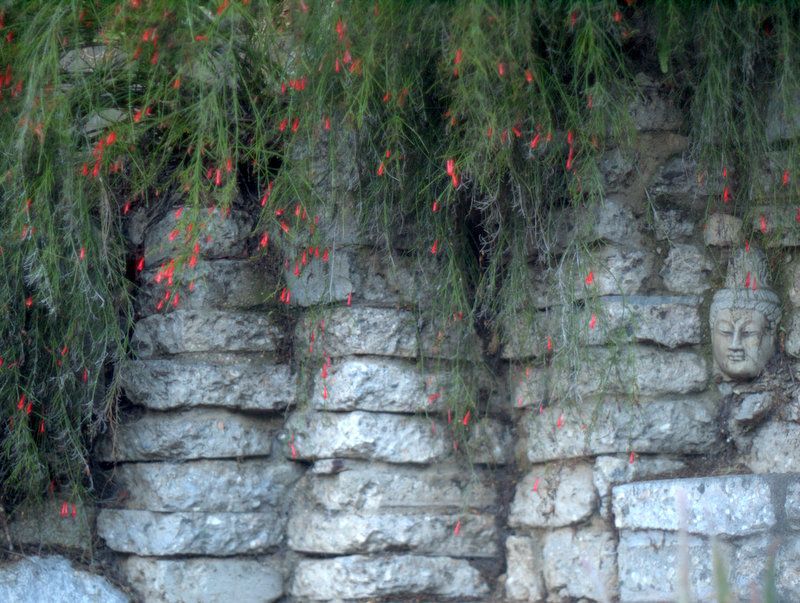 I poked around with the camera and didn't notice while the Folly Bowl slowly filled with party-goers.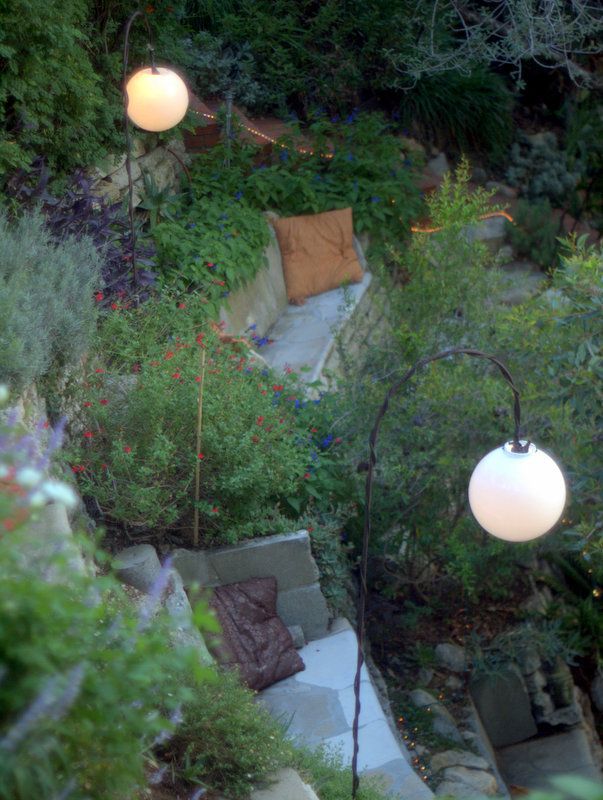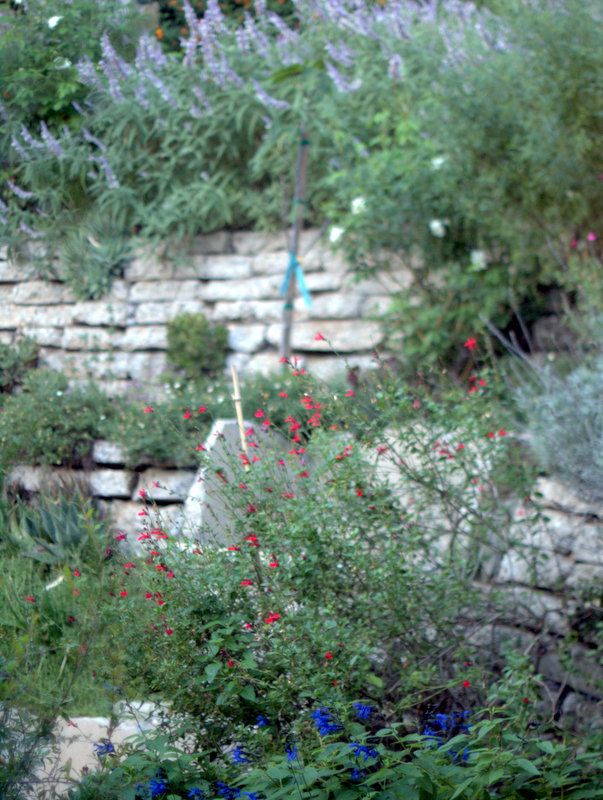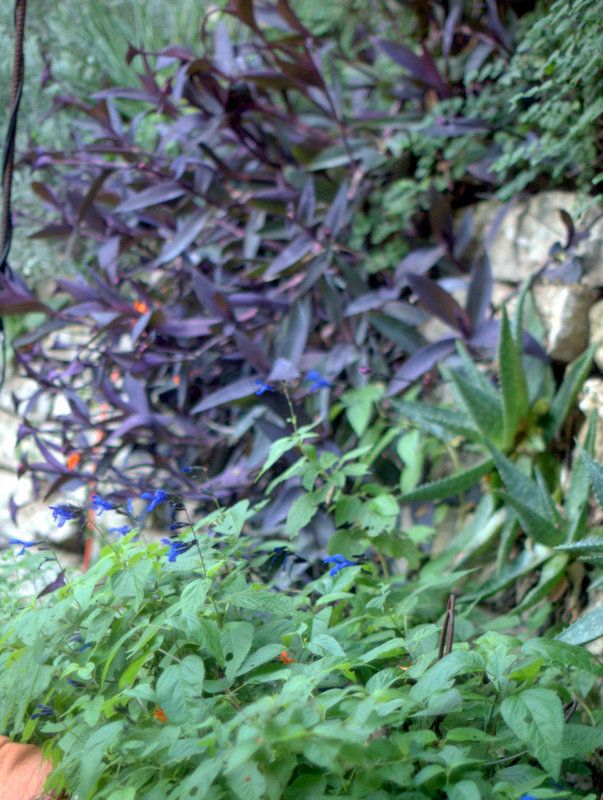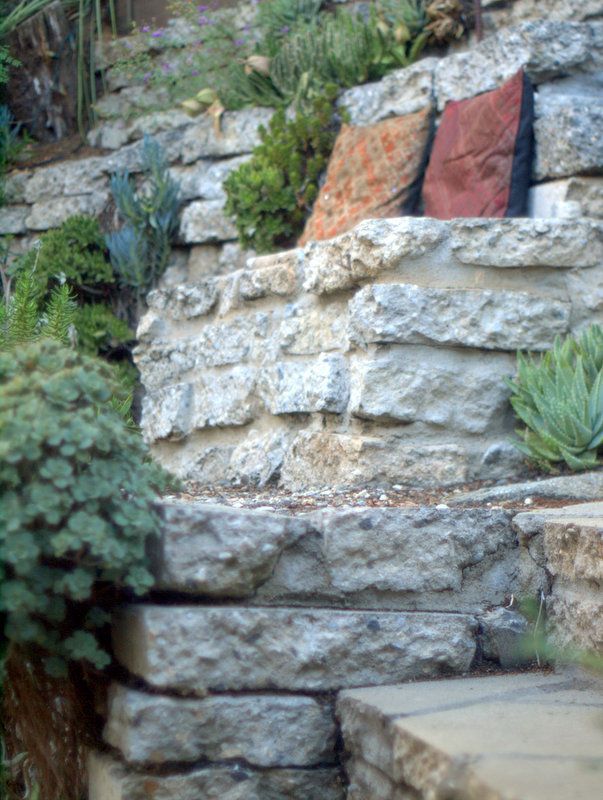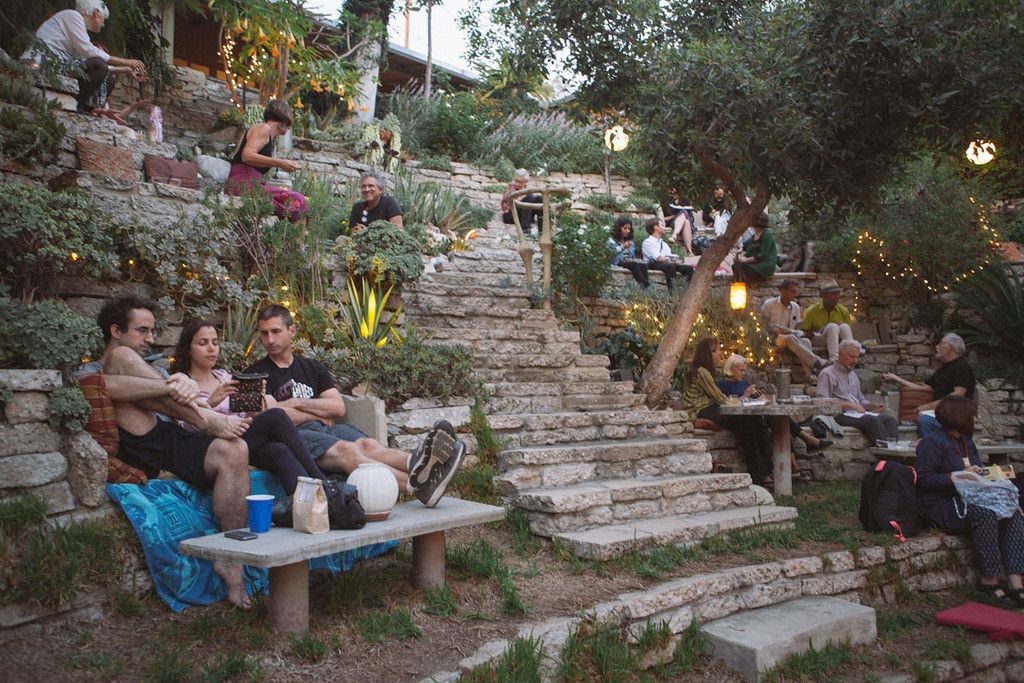 Mitch captured these shots once the party got started and the Indian musicians began tuning their instruments, which lasted for an exquisite half hour at least. While we talked and ate, random notes from a santoor floated over the bowl, which was scented with sycamore and brugmansia.
Again I had that same feeling as at the Natural History Museum garden, upon seeing a place come alive, this time with music and conversation. I told Sue I don't know how she can possibly bear such happiness to see their creation, the Folly Bowl, enjoyed in this way. (They give summer concerts at the Folly Bowl all season long.) By now, I can do a pretty good impression of Sue's charming British accent, which is wasted on print:
"We are lucky in that the Folly Bowl attracts a wonderful audience of people who love music amid nature. There were less insects because it's cooler now, but in summer the musicians have to compete with the crickets. Sometimes we feel that the FB is a burden when we are cleaning and pruning for a show and it's 100 degrees, humid, and buggy. But when the shows get going we feel incredibly happy to have so many happy people surrounding us. It's a blessing."
Again, combine art, engineering, and science and you get a Folly Bowl. It was a magical night.
Midway up the Folly Bowl main stairs was this profusely blooming clump of Stapelia gigantic. I sat nearby, and from this vantage point I could shout out to the people arriving below, "Get a load of this stapelia!" — possibly after my first glass of wine. Stapelia are notoriously stinky in bloom, supposedly smelling of carrion to attract pollinating flies. I couldn't catch the scent at all. The scent from the brugmansia overwhelmed everything else.
High up on my perch I watched as Jim Folsom, Director of the Huntington Botanical Gardens, a speaker earlier that day, entered the amphitheater dumbstruck. Everyone seemed for a moment like an actor on a stage as they entered the bowl, and this is where Jim began excitedly declaiming that the Huntington was building an amphitheater too. It will be part of the redesign of the Desert Garden Conservatory. Upon seeing the stapelia, Jim said to savor it, because such a bloom on such a night will never happen again. He even had the perfect saying to hand, "Ichi-go ichi-e," "one time, one meeting."
His words were especially moving to me, since he had ended his talk earlier that day with the sobering news that 50 percent of species will be gone by the end of the century.
I've skipped over more wonderful speakers and the various workshops included with ND, but will leave you with his very wise words.