When I last visited Austalian Native Plants Nursery this past June, I had the good fortune of meeting this little one: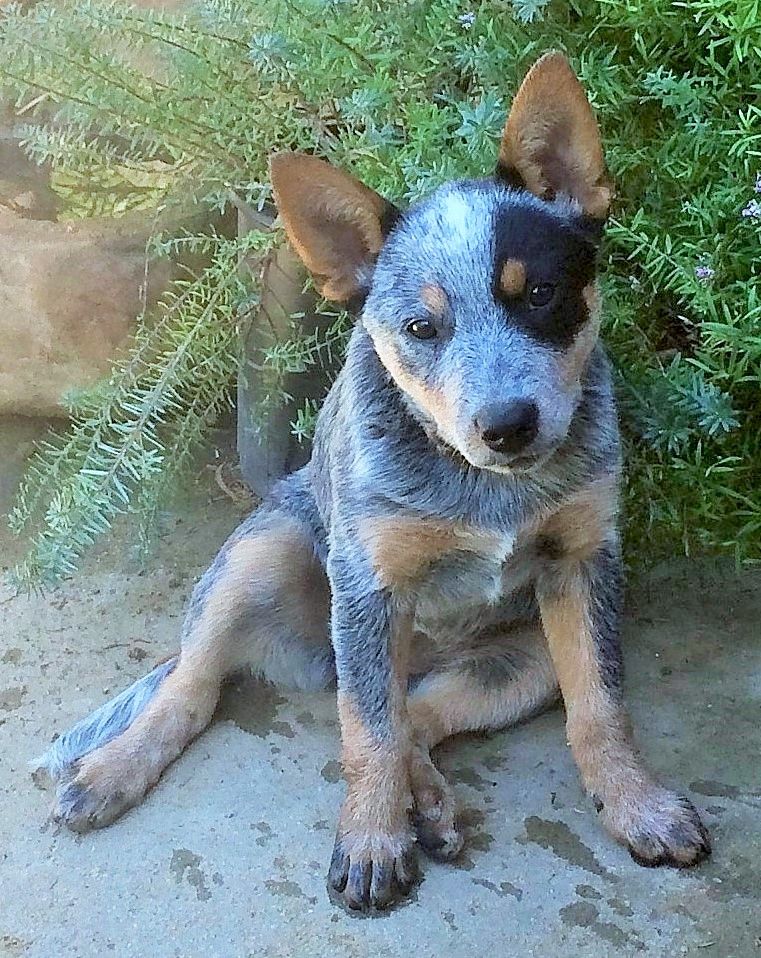 Jo O'Connell, the owner of ANPN, is devoted to the Blue Heeler breed, which originated out of her homeland Australia. I've only encountered this breed twice, coincidentally both times at plant nurseries, and was immediately impressed with their charm and intelligence. Like my corgi, the Blue Heelers were bred to herd cattle, so I have a natural sympathy for this breed's work ethic and single-mindedness.
Jo was over-the-moon excited the day of my visit about her brand-new puppy.
I was shocked to learn that young Wallaby went missing over the Christmas holiday. Thankfully, she's been found but has sustained serious injuries.
In Jo's words:
Dear Friends of Australian Native Plants Nursery,

My beloved Australian Cattle Dog pup, Wallaby, was hit by car on Christmas Day. She is my "nursery greeter," loved by everyone who visits the Nursery.

After being taken to the Ojai Humane Society and then to a vet in Thousand Oaks, she is now at Ventura Surgery Center in critical care. We thought we had lost her, but she is breathing independently now and the vet says she could make a full recovery.

She has a fractured pelvis, fractured hip, broken ribs and a collapsed lung. Despite being in obvious pain, she was visibly relieved and happy to see me when I visited her this morning and evening.

Wallaby is a strong young dog so she will pull through. But the vet's bills are racking up and are going to be over $12 thousand (US).

My good friends have made a GoFundMe page to help with expenses.
We would so grateful if you were able to 1) donate to Wallaby's recovery and 2) share the fundraising campaign with your contacts.

Please click on any of the pictures of Wallaby to donate and for more information.

Thank you so much,

Jo
You can go here to help get this little nursery dog back up on her paws and greeting customers again at Australian Native Plants Nursery.